September 15 Ethereum Merge looms, hopes and fears mount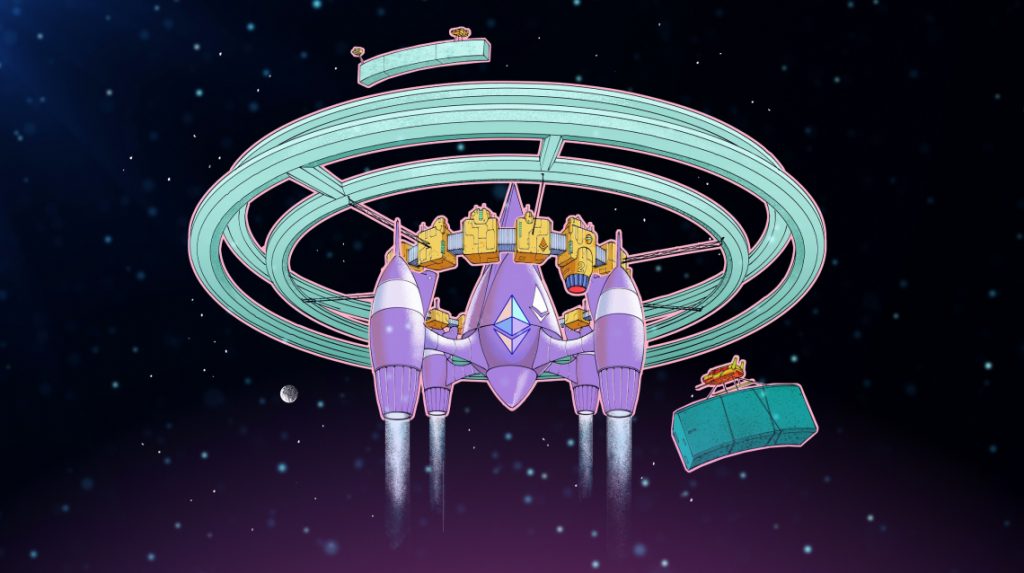 After bomb-related delays earlier this summer, Ethereum has announced its much-fabled merge will take place on September 15, 2022. The grande finale follows a series of successful test runs, starting with the Ropsten testnet in June and concluding with Goerli on August 10.
"The Merge represents the official switch to using the Beacon Chain as the engine of block production," Ethereum's site says. "Mining will no longer be the means of producing valid blocks. Instead, the proof-of-stake validators assume this role and will be responsible for processing the validity of all transactions and proposing blocks."
Not only do experts expect the Merge and its resulting proof-of-stake (PoS) model to reduce Ethereum's energy consumption up to 99.99%, it should also offer more cybersecurity and scalability solutions. "According to co-founder Vitalik Buterin, Ethereum will then be able to handle 100,000 transactions per second (TPS) via second-layer solutions," Data Driven Investor said. "By comparison, in its current form, the smart contract platform only manages 15 TPS."
Entire constellations of external parties stand to fare in different fashions according to their coordinates. Until September 15, they're all betting on and hedging their own interests.
Investors, for instance, have strong opinions in both directions. Finder.com has dropped a panel-assembled report on price predictions for ETH over the short, medium, and long term–particularly in reaction to the Merge. "The overwhelming majority of the panel (78%) say The Merge will have a positive impact on ETH's price," wrote the report's co-authors. "However, there's some conjecture over exactly how long it will take for it to have an effect."
Twenty-nine percent of respondents said the Merge's positive price impact would be immediate, while 24% expected it to take shape three months after, and 13% said it would occur six months after. 11% said they were ready to wait a full year, though the final 22% said nothing would happen at all.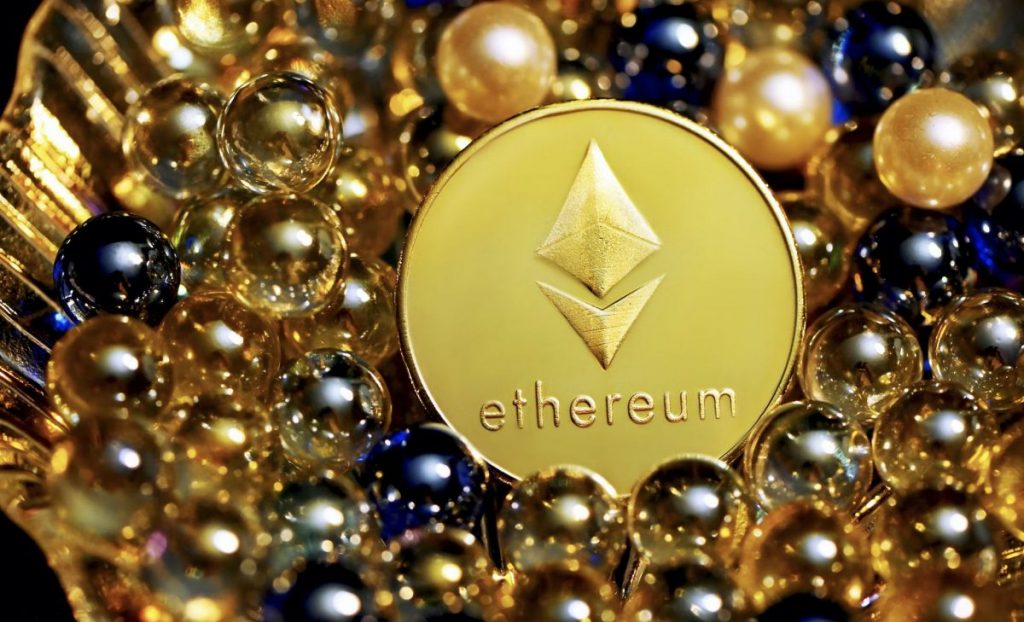 CoinDesk reports that ETH's price has been surging as the Merge nears. "Investors can bet on future yields for Lido's staked ether (stETH) token and Rocket's rETH through Voltz," they wrote. "At press time, most traders on those two pools were what's known as variable takers (VTs), meaning they're swapping a fixed interest rate for a variable rate, believing staking yields will double to 8%."
Voltz co-founder and CEO Simon Jones said the high proportion of VTs "suggests the vast majority are expecting variable rates [staking yields] to increase substantially from where they are today."
Even then, however, CoinDesk mentioned caveats like ETH's vulnerability to margin shortages and increasing USD interest rates from the Fed alike. Decrypt is reporting on ETH price changes in 24-hour windows. Everything's higher octane between now and September 15.
Miners, on the other hand, will lose their source of income–even though they have been helping build the blockchain. Bloomberg reported on August 6 that "a growing number of factions are making plans for forks that will copy the current software and, with a few tweaks, continue to essentially run the old version of Ethereum using miners." Forking the network means not taking this on the chin but forging an independent future.
EthereumPOW leads the pack under Hongcai "Chandler" Guo, "who used to be a large Ethereum miner in China but is now semi-retired and living near San Francisco," Bloomberg wrote. He's got 60 developers working on the fork at the urging of several companies that manufacture mining equipment. Their first major task is disabling the difficulty bomb.
Forks are a functional part of decentralized decision-making. A blockchain can fork into several variants (like Bitcoin Cash, Bitcoin Gold, and even Ethereum Classic.) Adoption by app developers, investors, and more determines who wins. Tron (PoS) blockchain founder Justin Sun pledged in a message to Bloomberg that his Poloniex exchange will support forked proof-of-work Ethereum tokens.
"I don't expect Ethereum to really be significantly harmed by another fork," Ethereum founder Vitalik Buterin said in a recent webinar. "In general, my impression from pretty much everyone I talk to in Ethereum ecosystem, they have been completely supportive of the proof-of-stake effort and the ecosystem has been quite united around it."
In a Twitter thread subsequently picked up by popular newsletter TLDR Crypto, Blake West, a former Coinbase engineer who went on to found DeFi credit protocol Goldfinch, raised some interesting questions about whether Ethereum's evolved beyond the point of foolproof forking.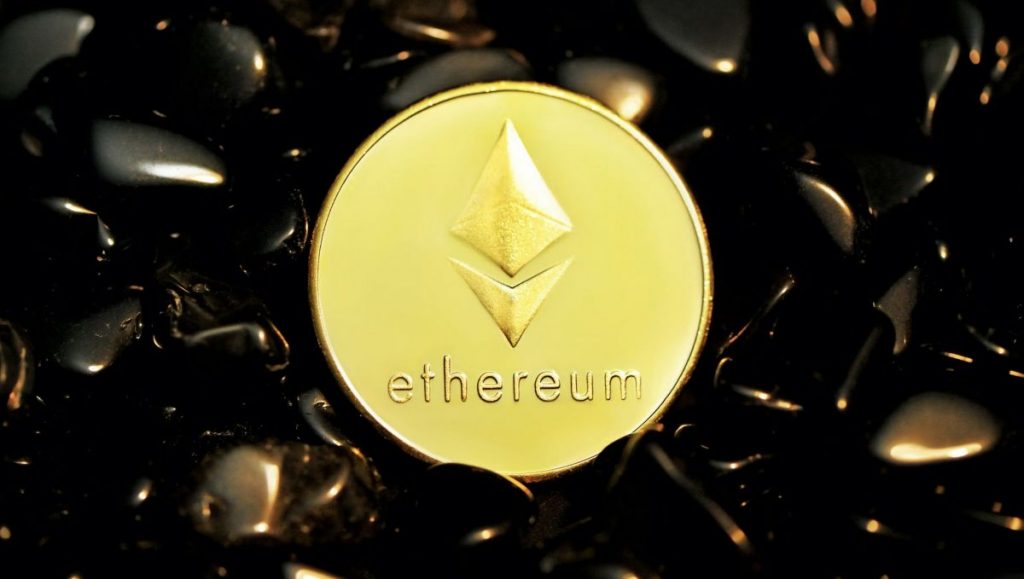 "That was before stablecoins," West wrote. "Now, the PoW supporters can build all they want, and none of it will matter unless Circle (the company behind USDC) supports it. Which is nuts. I doubt Circle even wanted this power. But It flows out of the fact that USDC ties to the real world."
Why does it always come back around to you, Circle?
"In the real world, you can't 'fork' the state," West continued. "So when the PoW fork goes live, the supply of USDC will—on chain at least—immediately double. But of course, the dollars in Circle's bank account will not. Thus Circle must choose one and only one chain. They chose Proof of Stake. And that alone kills the PoW fork."
Most Ethereum proponents support PoS, but West wondered what would happen if the shoe were on the foot. "What if Circle also just so happened to run the world's largest PoW mining operation?" he asked. "Would they choose PoW? Would they delay PoS?"
He extended the thought experiment to Tiffany's recent project, where holders can mint NFTs in exchange for IRL jewels. "Do you think they'll give away 2x the amount of diamonds just because of a hard fork," he asked, expressing doubts. "They have to choose too. The growing trend of 'real world' lending on DeFi has the same issue. As crypto gets more successful, the problem gets more entrenched."
Another day, another identity crisis for DeFi on the horizon. At least this one has a definitive date. "I'm still pondering…" West concluded. Maybe his theory will pull ahead in the race. 
Read related posts:
Disclaimer
Any data, text, or other content on this page is provided as general market information and not as investment advice. Past performance is not necessarily an indicator of future results.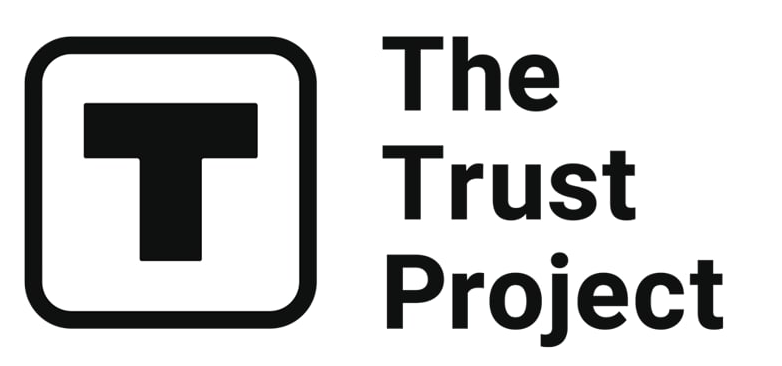 The Trust Project is a worldwide group of news organizations working to establish transparency standards.
Vittoria Benzine is a Brooklyn-based art writer and personal essayist covering contemporary art with a focus on human contexts, counterculture, and chaos magic. She contributes to Maxim, Hyperallergic, Brooklyn Magazine, and more.
More articles


Vittoria Benzine is a Brooklyn-based art writer and personal essayist covering contemporary art with a focus on human contexts, counterculture, and chaos magic. She contributes to Maxim, Hyperallergic, Brooklyn Magazine, and more.
Hot Stories
by Damir Yalalov
September 27, 2023
by Victor Dey
September 27, 2023
by Cindy Tan
September 26, 2023
by Victor Dey
September 26, 2023
Latest News
by Damir Yalalov
September 27, 2023
by Damir Yalalov
September 27, 2023
by Agne Cimermanaite
September 27, 2023
by Cindy Tan
September 27, 2023