In Brief
AI writers is the future of writing
Learn how to use AI writers to write better content faster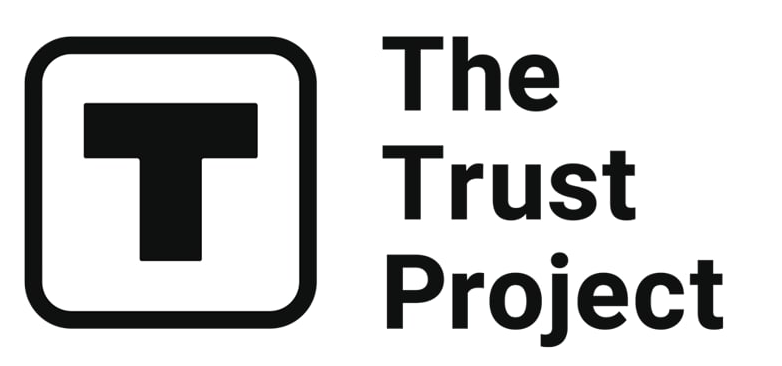 The Trust Project is a worldwide group of news organizations working to establish transparency standards.
Did you realize that you could write much more quickly by using AI writers? Some Artificial Intelligence writer tools can increase your output by 300%, whether you need blog entries, social media posts, or product descriptions. You won't even need to interact with the AI tool itself unless you want to alter its output in a big way. That's because AI writers don't need human intervention for anything except adding new content and rewriting existing material. Let's have a look at the top AI writer tools you can employ to enhance your writing capacity. In this article, MPost ranked GPT-3 & AI authoring programs. This comprehensive guide will help you select the finest AI copywriting tool for your needs.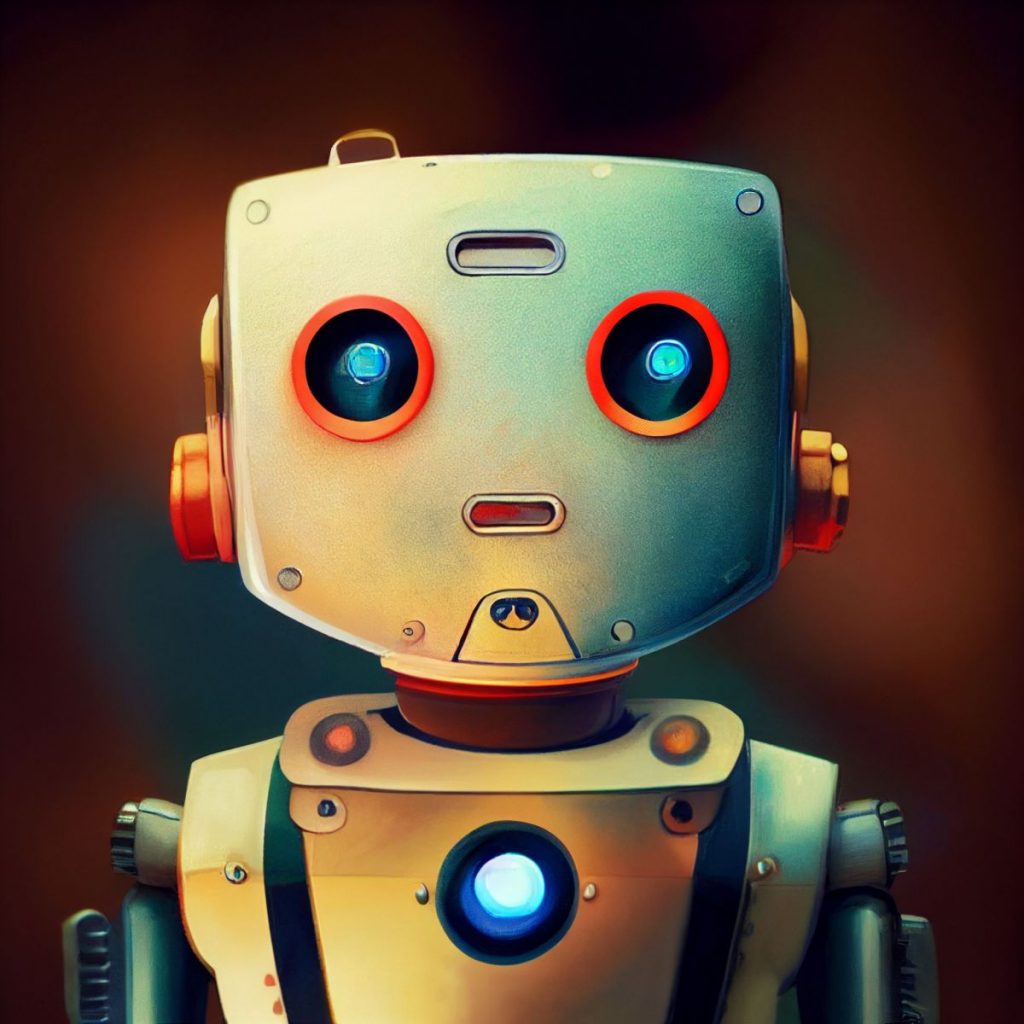 Simplified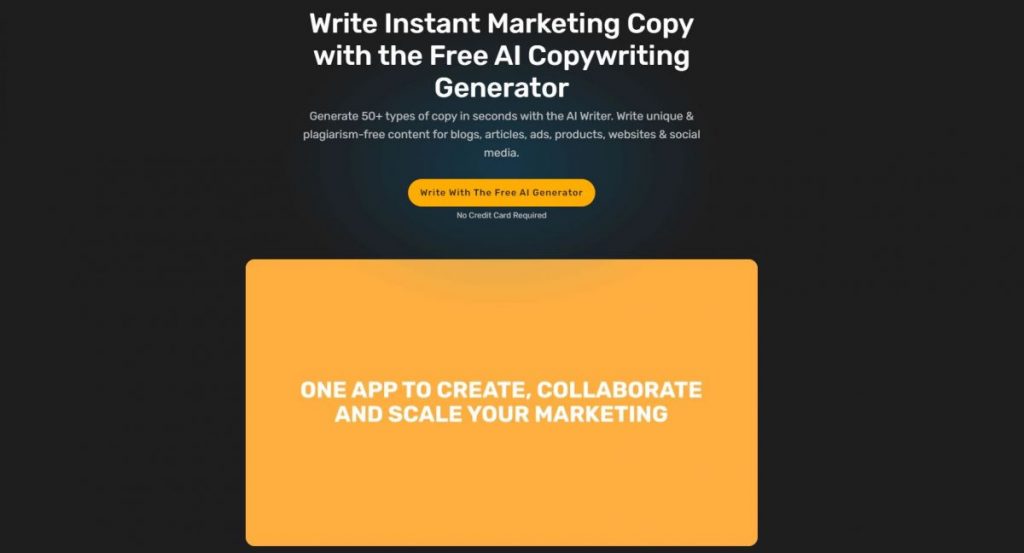 Simplified AI Writer can be used for generating 50+ varieties of copy in a matter of seconds. It allows you to create original, plagiarism-free content for social media, blogs, articles, advertisements, goods, and websites. With the help of an AI content generator, you can create copy that sells for company biographies, Facebook and Google advertisements, product descriptions, emails, landing pages, YouTube descriptions, taglines, and more. With more than 10 tones, you can choose the one that helps your writing reach a wider audience. With Simplified's Long Form Writer, users can create long-form material more quickly and produce books, articles, and blogs in a proper way.
Price Page: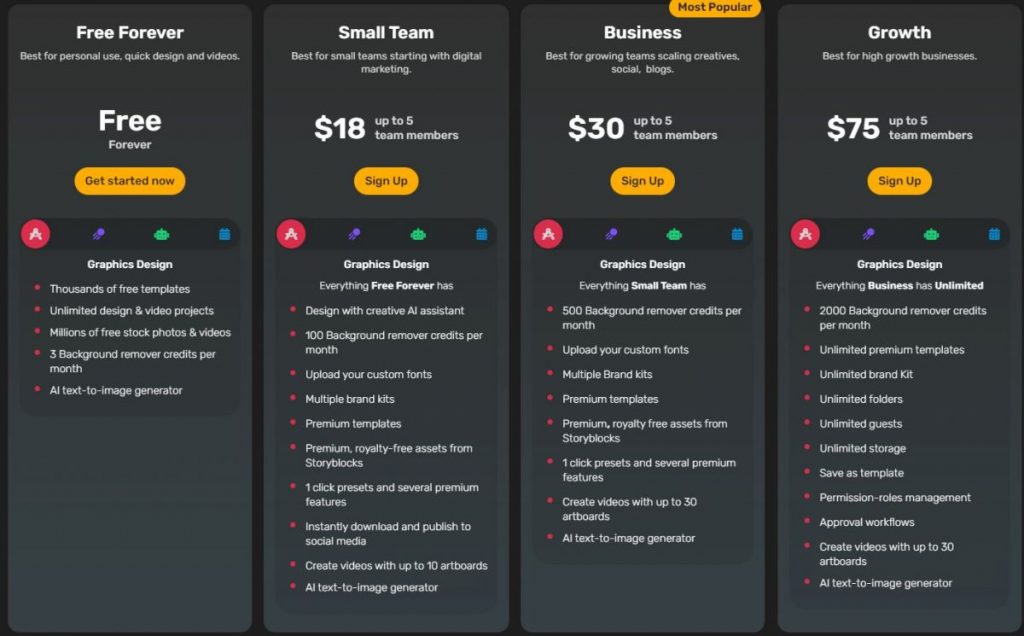 Input example:
Is Simplified the best AI writing tool?
Output example:
Simplified is an AI writing assistant that promises to help you write better and faster. It is designed to be your personal writing coach and editor, providing feedback and suggestions on your writing in real-time. Simplified is not the only AI writing tool on the market, but it is one of the most popular and well-reviewed. So, is Simplified the best AI writing assistant out there? In this blog post, we will take a close look at Simplified and compare it to other AI writing tools to see if it lives up to the hype.
Writesonic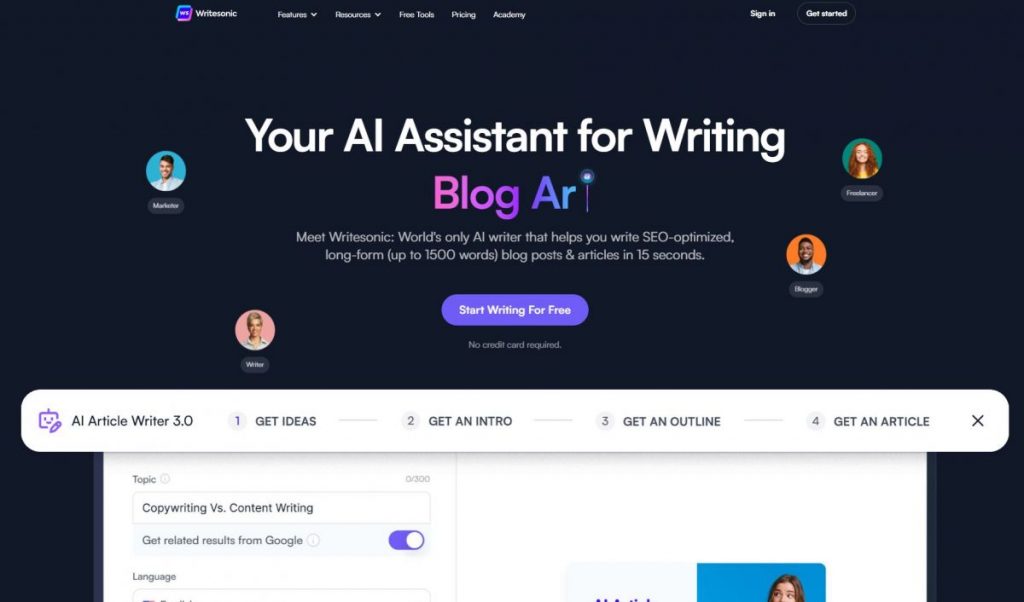 The only AI writer in the world that can help you create long-form (up to 1,500 words) blog posts and articles in 15 seconds is called Writesonic. This AI has been trained on over 10 million pieces of content by over a thousand editors who have years of experience in copywriting, editing, SEO writing, and more. All you need to do is give it your topic or keywords, then sit back and let this smart machine take care of the rest.
An AI-powered writing assistant called Writesonic helps teams and brands create content of a higher quality. You can overcome writer's block with the use of this copywriting tool. Benefit from Writesonic's free trial and see for yourself what our AI writing talents are capable of. Ninety-nine percent of the time, the AI generates unique content free from direct duplication. Writesonic is for everyone who wants to create content, including marketers, business owners, agencies, and students. The AI text generators are free, easy to use, and require no technical knowledge. Make it easy to get your ideas online, share them with friends or the world, and publish them on any device you want: smartphones, tablets, computers—even Facebook, Twitter, and Tumblr.
Price Page: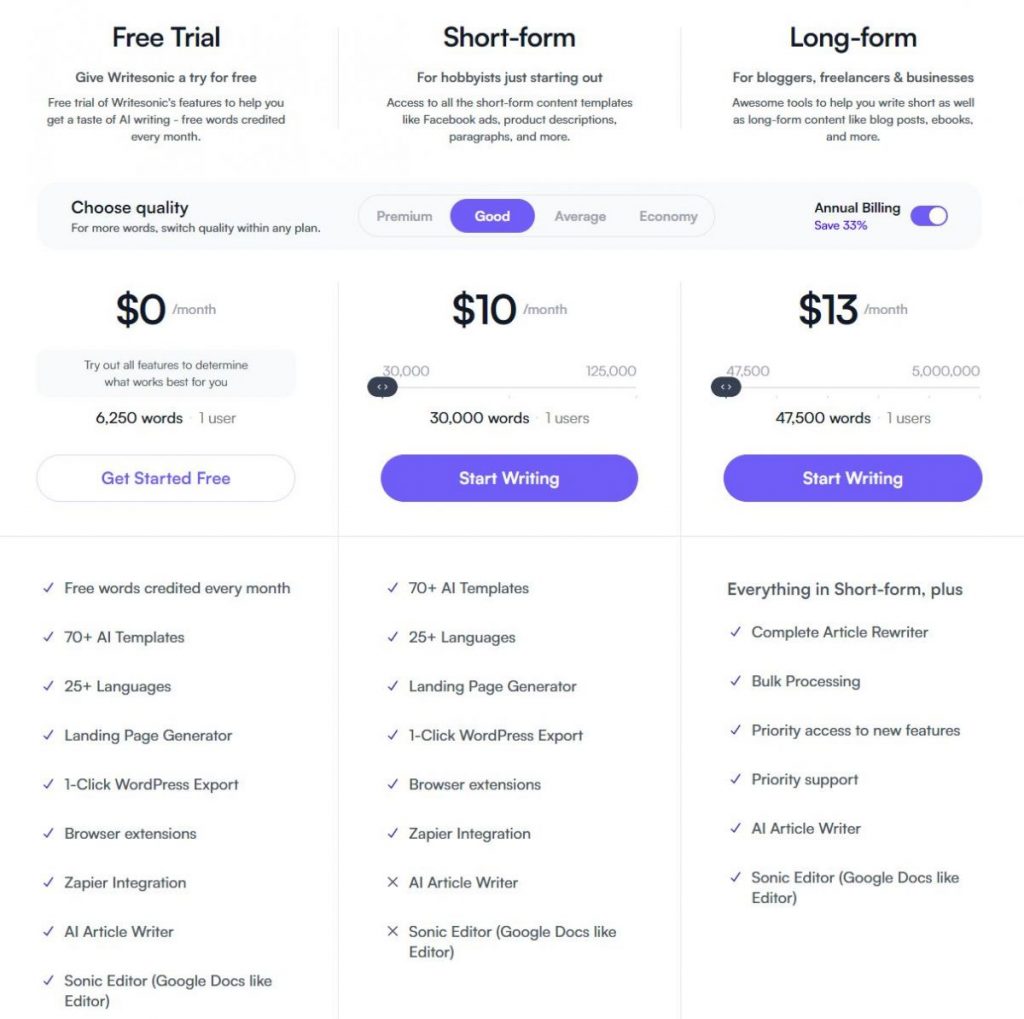 Input example:
Is Simplified the best AI writing tool?
Output example:
In the last few years, there has been an explosion of AI-powered writing tools that claim to be able to help you write better, faster, and more efficiently. Writesonic is one of the most popular of these tools. But is it really the best?
In this article, we will take a close look at Writesonic and some of its main competitors to see how it stacks up. We will also look at some of the features that make Writesonic unique and see if they are truly valuable for writers. So if you are looking for an AI writing tool, then this is the article for you!
Hypotenuse.AI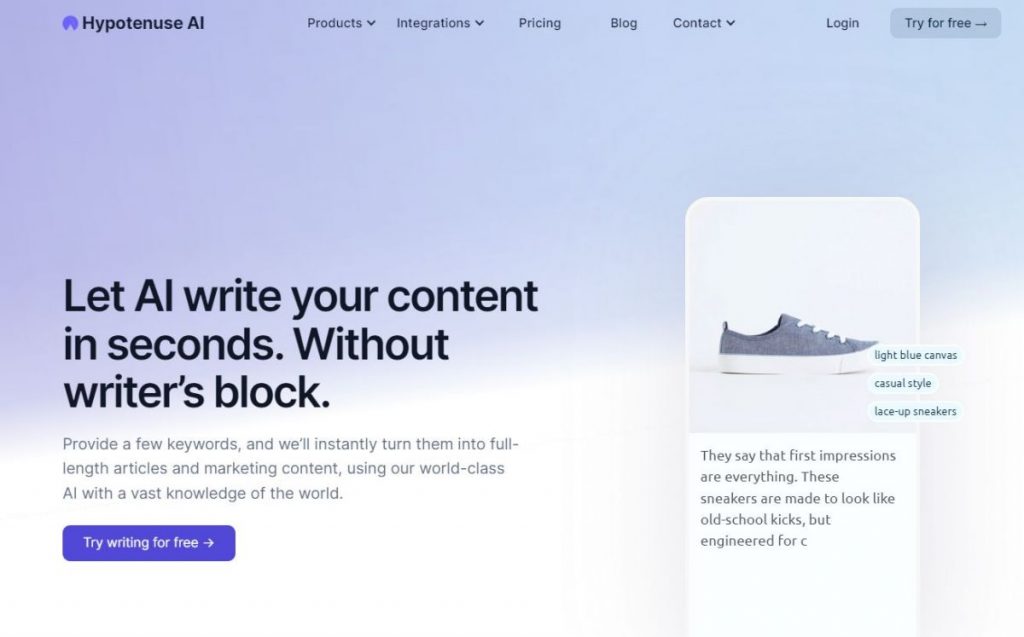 Hypotenuse AI is a platform that transforms user-determined data into high-quality content using an AI model, which has been trained on a large body of data, and assists you in quickly creating insightful and persuasive blog entries, product descriptions, and advertising text.
Want to create product descriptions that convert well? The product title and a few key phrases are all we need to develop unique content, which you can manage, amend, and track in our Hypotenuse application for a simple and efficient workflow. Hypotenuse writes text for products in fashion, furniture, tools, toys, and many other categories while working with brands from throughout the retail industry.
Price Page: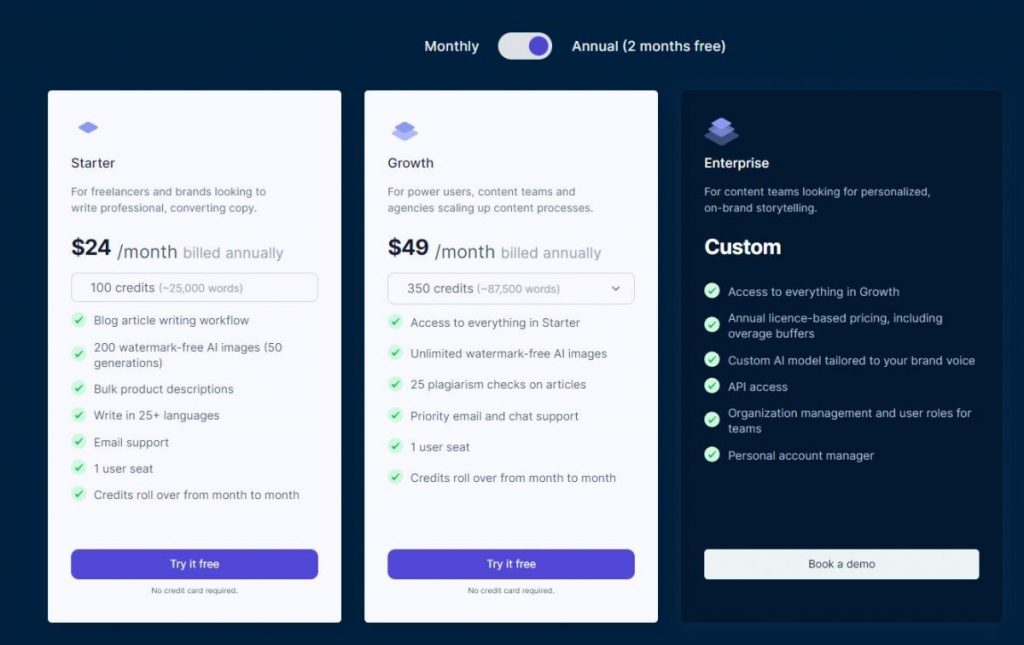 Input example:
Is Hypotenuse.AI the best AI writing tool?
Output example:
In recent years, artificial intelligence (AI) has made significant advancements and is now being used in a variety of different fields. One of the newest and most exciting applications of AI is in the field of writing. There are a number of AI writing assistants that are now available, but one that is particularly grabbing attention is Hypotenuse.AI. This tool claims to be the best AI writing assistant on the market, so let's take a closer look and see if it lives up to the hype.
Wordplay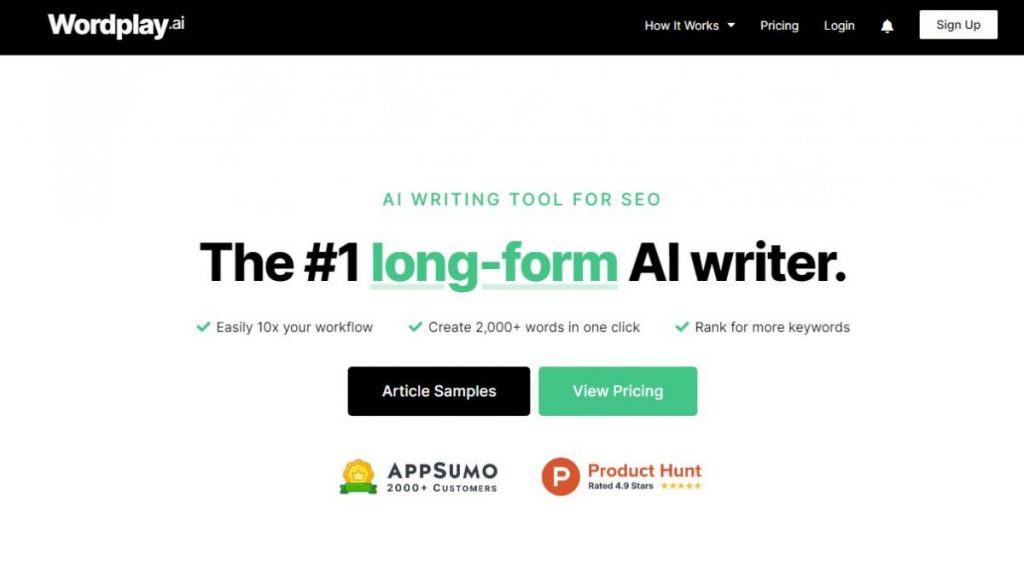 Wordplay was developed to simplify the editor's job as a content provider significantly. Wordplay is here to assist writers, whether you are a business owner, manager of a portfolio of SEO websites, or a content publisher for clients. At Wordplay, the user concentrates on producing beneficial content that Google adores—what it's we do best. Every feature included in the Wordplay tool is geared towards improving content's accuracy, relevance, and usability—all of which are elements of Google's ranking algorithm. In order to increase chances of appearing in featured snippets or the people also asked part of the search results page, Wordplay also has Google-friendly features like FAQs. Make it dead simple to swiftly produce high-quality material and optimize it so that you just need to make minor edits afterward.
Price Page: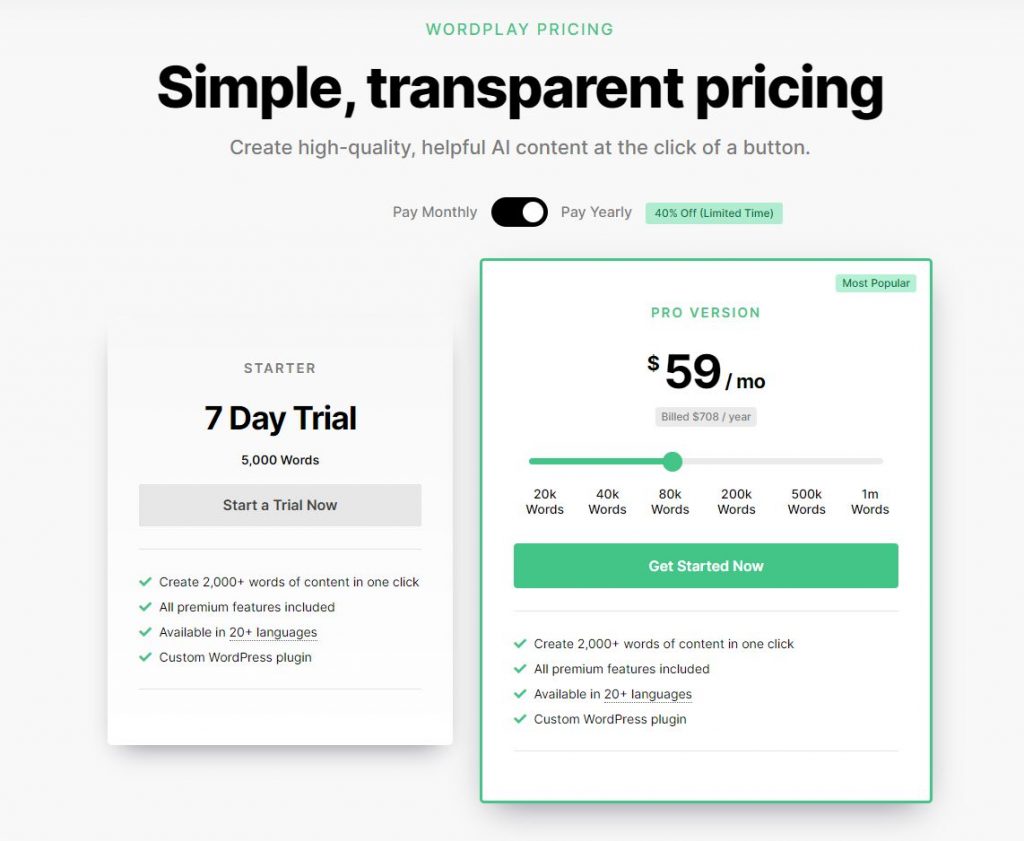 Input example:
Is Wordplay the best AI writing tool?
Output example:
In recent years, artificial intelligence (AI) has been used more and more in writing. From predictive text to grammar checkers, AI is becoming an essential tool for writers of all levels of experience. But is AI really the best writing tool available? There are a number of AI writing assistants on the market, each with its own strengths and weaknesses. Some, like Grammarly, are great for catching errors and suggesting corrections. Others, like GPT-3, are designed for generating text. So, which is the best AI writing tool? The answer may surprise you. Read on to find out!
INK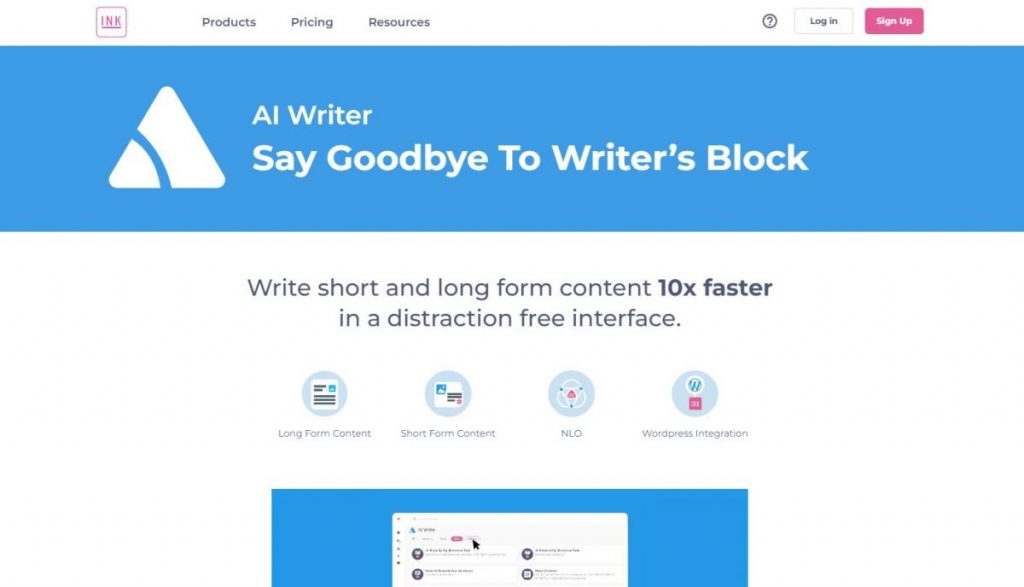 With the aid of INK's AI Writing templates, you may quickly and efficiently produce a variety of content categories and generate numerous ideas. These consist of product descriptions, ad text on Facebook and Google, AIDA copywriting, landing page text, meta descriptions, and trendy product ideas. More significantly, it makes it possible for non-writers to produce marketing copy that works. The program analyzes your writing and suggests improvements in style, word choice, and grammar. It also checks for plagiarism. It is like having an editor who never sleeps, working all day and night to make sure your words are perfect.
Price Page: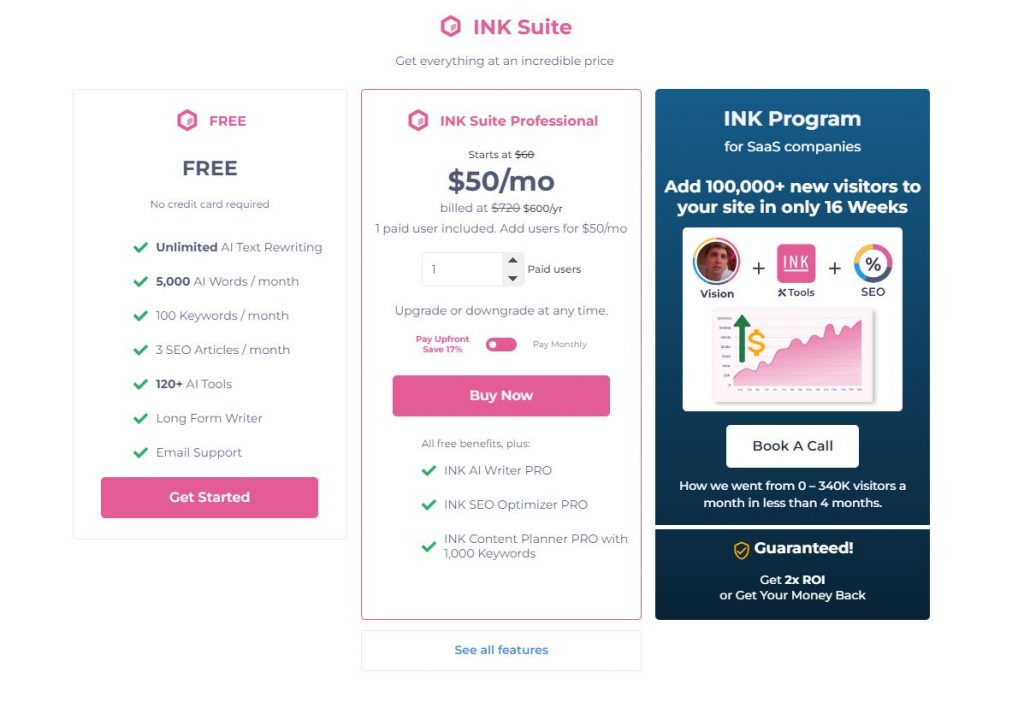 Input example:
Is INK the best AI writing tool?
Output example:
The advancements in artificial intelligence technology have given rise to a new category of writing tools that claim to be able to assist writers in a wide variety of ways. One of these tools is INK, an AI writing assistant that promises to be your "personal editor, copywriter, and proofreader." So, is INK the best AI writing tool available? In this article, we will take a closer look at INK and its features to see if it lives up to the hype.
FAQs
What is an AI Writer?
An AI writer is a computer program that can generate textual content automatically without human input.
How do AI content writers work?
AI content writers work by using artificial intelligence to generate or enhance content. This can be done through natural language processing or other methods to help improve the quality or accuracy of the content.
What Is GPT-2 and GPT-3?
GPT-2 and GPT-3 are both artificial intelligence (AI) models that follow the transformer architecture. GPT-3 is trained on a larger dataset than GPT-2, giving it the ability to generate better-quality text.
Is AI Writer legit?
It's acceptable to use an AI authoring tool. There is one rule that must be followed: no plagiarism!
Is writing AI content worthwhile?
There is no easy answer to this question. While AI content writing can have some benefits, such as increased accuracy and efficiency, it can also result in poorer quality content. Ultimately, whether or not AI content writing is worth it depends on the specific application and the desired outcome.
Will Artificial Intelligence Writers Replace Humans?
It is possible that artificial intelligence writers may eventually replace human writers, but it is unlikely to happen anytime soon.
Can AI Help You with Your Homework?
Yes. AI can help you with your homework by providing you with a tutor that can help you understand the material and can provide you with customized lessons and practice problems.
Why have there been so many AI writing software lately?
There are a few reasons for the recent increase in AI writing software. First, the technology behind AI writing (GPT-3) has become more sophisticated and advanced. This means that AI writing software is now able to produce more realistic and accurate results. Additionally, the demand for AI writing software has also increased as more people and businesses are beginning to see the potential benefits of using AI to help with writing tasks.
Is it possible to make my own AI writing assistant?
It is possible to create your own AI writing assistant; however, it will likely require a significant amount of time and effort to do so. There are various software programs and online services that can help with this task, though it may be difficult to find one that suits your specific needs. You may also need to have some knowledge of coding and artificial intelligence in order to create your own AI writing assistant. Implementing API is preferable to developing a new tool.
Can an AI Writer create their own computer code?
Although they are very near, AI writers are unable to write their own computer code.
Conclusion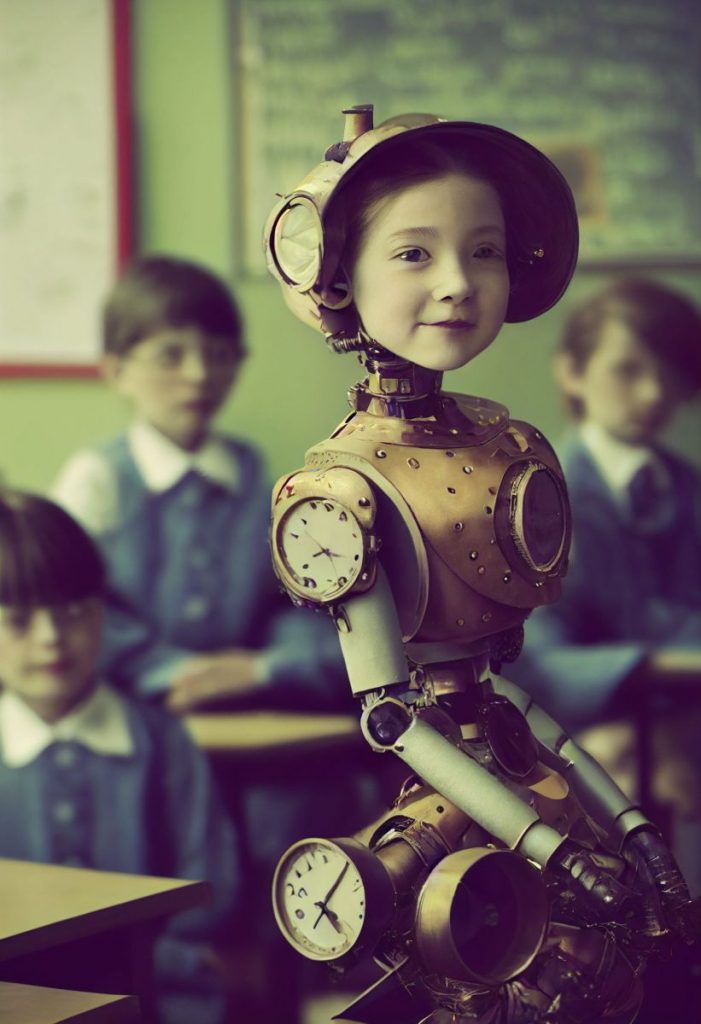 Artificial Intelligence is developing rapidly, and this means that AI writing tools are only getting better! In the past few years, a number of startups have created AI writing tools with capabilities never seen before. The best of these tools already allow content creators to write 5–10 times faster than before, meaning that one writer can be as productive as a team of 10 writers! If you don't want to be left behind in the future, you should start using these tools now. These tools are only going to become more sophisticated in the future, and there is a good chance that they will become mainstream.
Read related articles:
Disclaimer
Any data, text, or other content on this page is provided as general market information and not as investment advice. Past performance is not necessarily an indicator of future results.