Understanding Improbable's first Otherside stress test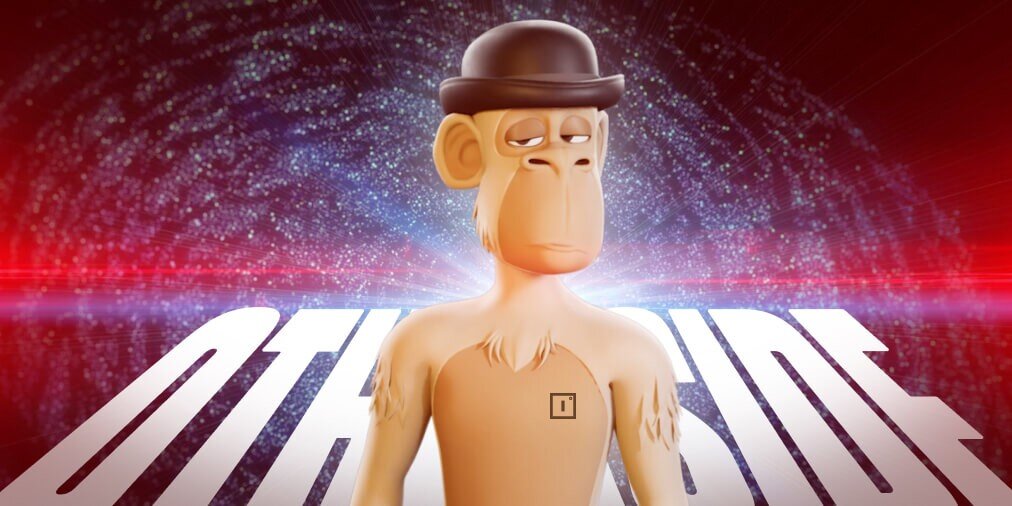 Is the Bored Ape Yacht Club (BAYC) overexposed? The simian PFP collection turned star-studded community has grown into the face of NFTs–and to a degree, Web3– despite allegations about bigotry and antitrust ideals.
The plot thickened earlier this year when BAYC announced their next move: Otherside, an entire Metaverse dedicated to their collection holders—an MMO game, like World of Warcraft. In other words, something that takes a long time to develop compared with their previous concepts.
Then, famously, as the project went live, the whole experience kicked off with what's been called the Otherside minting debacle.
The teaser in May piqued interest, but positive public opinion was truly revived on Wednesday, July 6 when screen recordings from the first semi-public stress test hit social media. A stress test means putting experimental pressure on programming to see if Improbable's multiplayer tech could withstand the full population of Otherdeed holders. As mentioned before, this requires an incredible amount of computing power. It's an impressive feat to accomplish, even if the premise is silly.
Participation in the stress test was limited to Otherdeed landholders, who swarmed the compact digital space by the thousands. Though the landscape was stark, their personalities filled it up–landholders hurtled through the air, hooted, and hollered. There was little to no lag.
As with most things on Twitter, contention and praise–polarized ends of the same spectrum–sprang forth in response to the clips, which also made their way to YouTube in addition to capturing press attention. The Nifty Alpha show aired a segment about the test. They contextualize this latest development if you can stand the needless nitpicking at each other. Improbable and BAYC connected through Andreessen Horowitz, aka A16z, in the first place. The Nifty Alpha squad wondered if this project would make a perfect marriage–Improbable's capabilities, BAYC's purpose.
They also wondered how Improbable had managed to turn out a product more powerful perhaps than Decentraland in a matter of months.
The British multiplayer firm had previously handled multiplayer tech on the "Fall Guys" minigames–when The Nifty Alpha guys mentioned this, audience members went wild in the live chat about how much that game slapped. That was small stuff, though. Otherside is mainstage.
Some Twitter users pointed out the blank landscape that hosted this stress test and questioned whether their tech could hold up in a complex digital space. Others compared Otherside to World of Warcraft and asked "what's the big deal here?" The big deal here: preexisting games of this variety host population densities like Wyoming or Mongolia compared with Otherside, which is Manhattan–an ultra-dense epicenter. It's a matter of weight, of pressure.
Though Improbable feels like the show's real star, BAYC also adds critical impetus here. Something about this project has forged an extremely strong community.
In conversation with the live chat itself, The Nifty Alpha guys touched on the value of speculation surrounding this project–endless possibilities opened up by Otherside's immense power. A potential allure of buying Otherside land would lie in possibly running into and hanging out with celebrities spending time on their own plots. Could it be just as good as the real thing? Furthermore, with all the computing power, it could even be possible that users could fabricate entire minigames or side quests on their own territory.
Now, who would do that, they wondered. Probably not many people. But it is the possibility that one could that drives up value.
There will be more to chew on soon–the next test goes live on July 16th.
Read related posts:
Disclaimer
In line with the Trust Project guidelines, please note that the information provided on this page is not intended to be and should not be interpreted as legal, tax, investment, financial, or any other form of advice. It is important to only invest what you can afford to lose and to seek independent financial advice if you have any doubts. For further information, we suggest referring to the terms and conditions as well as the help and support pages provided by the issuer or advertiser. MetaversePost is committed to accurate, unbiased reporting, but market conditions are subject to change without notice.
About The Author
Vittoria Benzine is a Brooklyn-based art writer and personal essayist covering contemporary art with a focus on human contexts, counterculture, and chaos magic. She contributes to Maxim, Hyperallergic, Brooklyn Magazine, and more.
More articles


Vittoria Benzine is a Brooklyn-based art writer and personal essayist covering contemporary art with a focus on human contexts, counterculture, and chaos magic. She contributes to Maxim, Hyperallergic, Brooklyn Magazine, and more.
Hot Stories
by Victor Dey
November 30, 2023
by Kumar Gandharv
November 30, 2023
by Victor Dey
November 30, 2023
by Nik Asti
November 29, 2023
Latest News
by Alisa Davidson
November 30, 2023
by Victor Dey
November 30, 2023
by Alisa Davidson
November 30, 2023
by Nik Asti
November 30, 2023