The ApeCoin community is voting whether or not to stay on Ethereum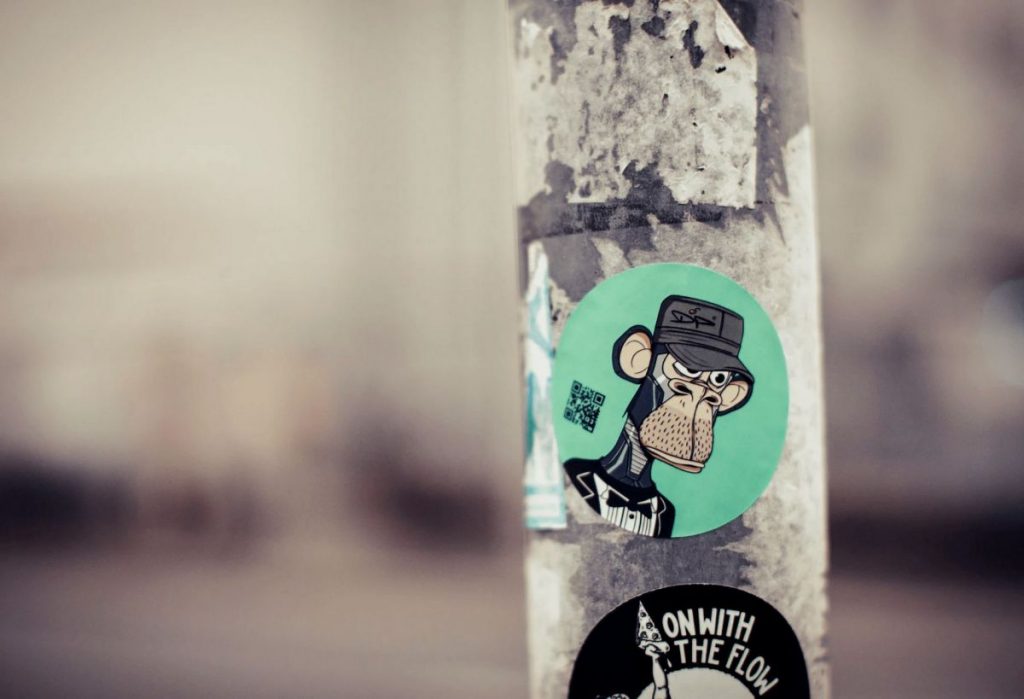 Voting is currently drawing to a close amongst the ApeCoin DAO community as to whether or not they'll keep their token directly on the Ethereum blockchain. Back in May they introduced AIP-41, an active measure weighing the pros and cons of migrating to a new chain, in response to an April 30th tweet from Yuga Labs, BAYC's parent company. While the ballot's still open for three more days, it looks like the DAO's committed to sticking with Ethereum–particularly at the inclination of a few major shareholders that some outlets have likened to "whales."
It all started with the much-hyped announcement of BAYC's Otherside Metaverse. The fervor reached such a fever pitch that launch day to mint land in Otherside instigated an all-out gas war, overwhelming the Ethereum blockchain and creating a PR nightmare for BAYC.
"We are aware that some users had failed transactions due to the incredible demand being forced through Ethereum's bottleneck," Yuga Labs tweeted on April 30th. "For those of you affected, we appreciate your willingness to build alongside us – know that we've got your back and will be refunding your gas."
In another April 30th tweet underpinning the motion unfolding, Yuga Labs wrote, "We're sorry for turning off the lights on Ethereum for a while. It seems abundantly clear that ApeCoin will need to migrate to its own chain in order to properly scale. We'd like to encourage the DAO to start thinking in this direction."
According to the ApeCoin DAOs forum, the topic hit the floor the following day, on May 1st. It's their only active motion at the moment. DAO member ASEC proposed "AIP-41: Keep ApeCoin within the Ethereum ecosystem," which has witnessed avid discussion since. That talks have leaned predominantly towards exploring L1 and L2 solutions.
"We the ApeCoin DAO believe that, at least for the time being, ApeCoin should remain within the Ethereum ecosystem, and not migrate elsewhere to an L1 chain or sidechain not secured by Ethereum," reads the motion's abstract. Their motivation, as listed: "Migrating to a different chain is a costly, risky, and complex endeavor with many moving parts that may, if not thoughtfully considered, result in catastrophic loss, or at worst, abandonment by Yuga Labs and other entities that would otherwise meaningfully to ApeCoin."
A user named Bigga Than Jesus supported staying with Ethereum straight out of the gate. "There could have been solutions to avoid the gas war," they wrote in a May 1 comment. "We could have tiered these out and timed out minting, and many other solutions." However, AIP-41's rationale points out that "Many Layer 2 solutions that are secured by Ethereum, and exhibit meaningful improvement over fees and speed," including "Arbitrum 4 and Optimism 3, or zk-Rollups such as StarkNet 5, zkSync 1, and Polygon Hermez 6."

Polygon and zk-Rollups have provoked bursts of discussion. On May 2, a user named RKZN wrote, "I think ZkSync could also be a good candidate here. They are a fully EVM compatible zk rollup that will be launching soon." StarkEx also apparently reached out to the DAO to share their platform's benefits. "I personally think, StarkEx could be the best solution for us (ApeX sounds cool btw)," wrote user K9, another proponent of remaining within the Ethereum ecosystem. "In this case StarkWare will function only as a service provider."
Thirteen days ago, RufusXavier shot down the possibility of contracting out with Polygon, stating, "Polygon's nodes are run by binance. It is not decentralized. It is not a L2. It's a side chain that is not secured by the L1. No polygon."
In a statement provided to Metaverse Post, NFT marketplace WeWay's co-founder and CEO Fuad Fatullaev wrote, "The current reality of the voting campaign on whether to keep ApeCoin on the Ethereum network or not appears to be favoring those who wanted to maintain the status quo. While Yuga Labs believes in creating a new chain to handle the scalability and transaction costs of the Bored Ape and Otherside metaverse project, ApeCoin DAO and a host of others believe the Ethereum network is the best bet for now."
"The proposal to maintain the Ethereum network, if passed, will signify how much affinity investors embracing the metaverse have for Ethereum," Fatullaev continued. "In the broader outlook, it implies that Ethereum, despite its current congestions and scalability challenges is still being revered as the most preferred network for Web3.0, an outlook of which is further being improved with the forthcoming Merge of the PoW model and the PoS consensus network set to go live in August."
As of press time, just over 71% of DAO members have voted in favor of staying with Ethereum, and only 28% have voted against. According to the measure's information, there will be no additional steps associated with the AIP. There are no costs involved, and its start date would be immediate, "with any competing AIPs withheld until after a period of 3 months following the acceptance of this AIP." There's still three days left in the voting though, so stay tuned.
Read related posts:
Disclaimer
In line with the Trust Project guidelines, please note that the information provided on this page is not intended to be and should not be interpreted as legal, tax, investment, financial, or any other form of advice. It is important to only invest what you can afford to lose and to seek independent financial advice if you have any doubts. For further information, we suggest referring to the terms and conditions as well as the help and support pages provided by the issuer or advertiser. MetaversePost is committed to accurate, unbiased reporting, but market conditions are subject to change without notice.
About The Author
Vittoria Benzine is a Brooklyn-based art writer and personal essayist covering contemporary art with a focus on human contexts, counterculture, and chaos magic. She contributes to Maxim, Hyperallergic, Brooklyn Magazine, and more.
More articles


Vittoria Benzine is a Brooklyn-based art writer and personal essayist covering contemporary art with a focus on human contexts, counterculture, and chaos magic. She contributes to Maxim, Hyperallergic, Brooklyn Magazine, and more.
Hot Stories
by Victor Dey
November 30, 2023
by Kumar Gandharv
November 30, 2023
by Victor Dey
November 30, 2023
by Nik Asti
November 29, 2023
Latest News
by Alisa Davidson
November 30, 2023
by Victor Dey
November 30, 2023
by Alisa Davidson
November 30, 2023
by Nik Asti
November 30, 2023