In Brief
Kagi is the first example of a web search engine that is powered by ChatGPT equivalent.
Kagi use AI to comprehend the user's intent and return relevant web results.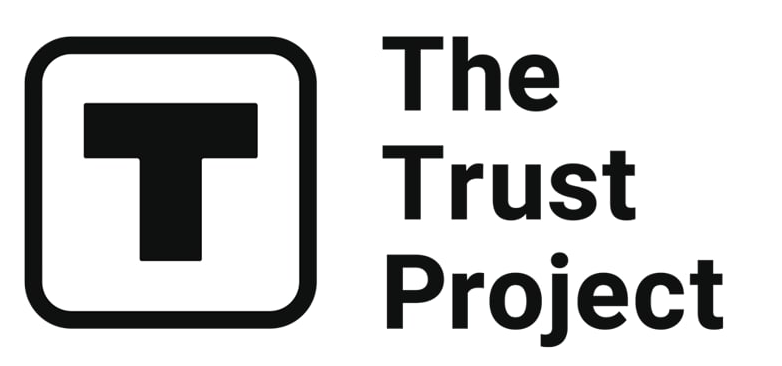 The Trust Project is a worldwide group of news organizations working to establish transparency standards.

The Kagi search engine is based on an experimental AI integration. This machine-learning technique can be used to create predictive models that are based on input from a user; in this case, we're talking web searches. Kagi is the first example of a web search engine that is powered by ChatGPT equivalent.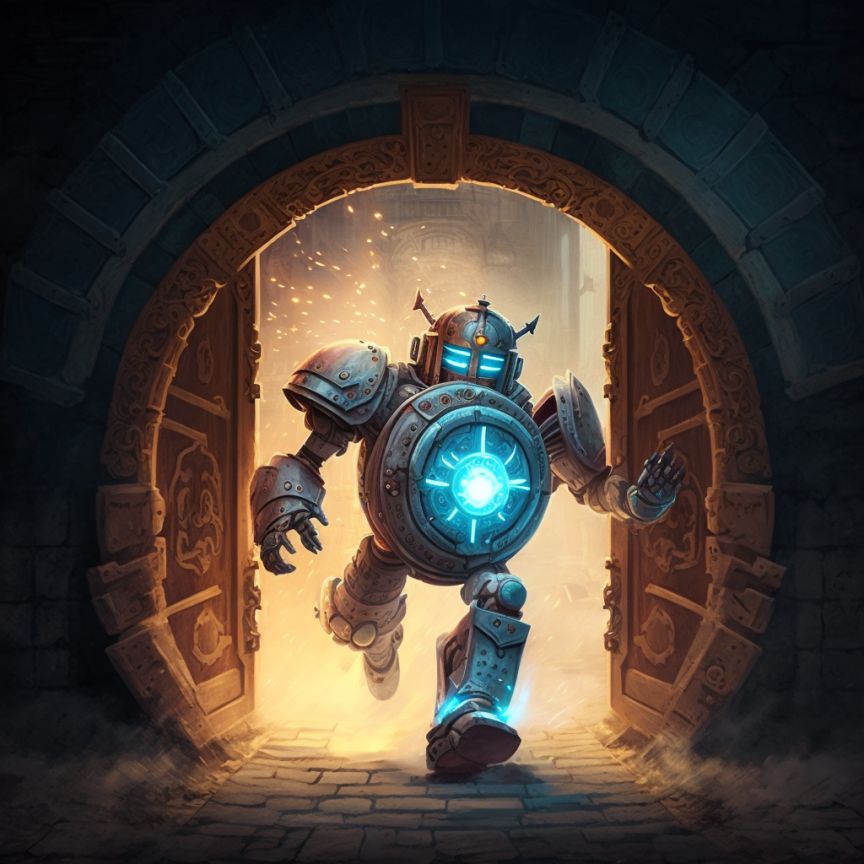 Kagi's machine learning algorithm looks at past and present data to try and find patterns. It uses these patterns to predict what the user is looking for. This method is different than the one used by regular search engines, which use keyword matching to find results. Kagi's algorithm, at least in theory, should be able to give you more relevant and fresh results. It also means that Kagi can learn over time and get better at finding correct and relevant results. Many people anticipate that the next year will revolutionize the traditional web search.
Kagi is a web search engine that was created in order to be more effective and private than regular search engines. Kagi does not show ads and tracks your searches. In fact, it is 100% free of ads and tracking. The site is also fast and accurate.  AI has the potential to revolutionize the way we search the web as it is more effective and private than regular search engines.
How to get started with Kagi?
Kagi is easy to use, the registration is free, and no prior coding knowledge is required. If you are interested in using Kagi to gain experience, here is a quick guide on how to get started. Kagi, like ChatGPT, can be used in a conversational setting, allowing users to receive automated responses that can mimic the flow of natural conversations.
1. Kagi is capable of locating details about a person and accurately summarizing them. Kagi looks for trustworthy sources with accurate facts and data in order to condense the information on a person.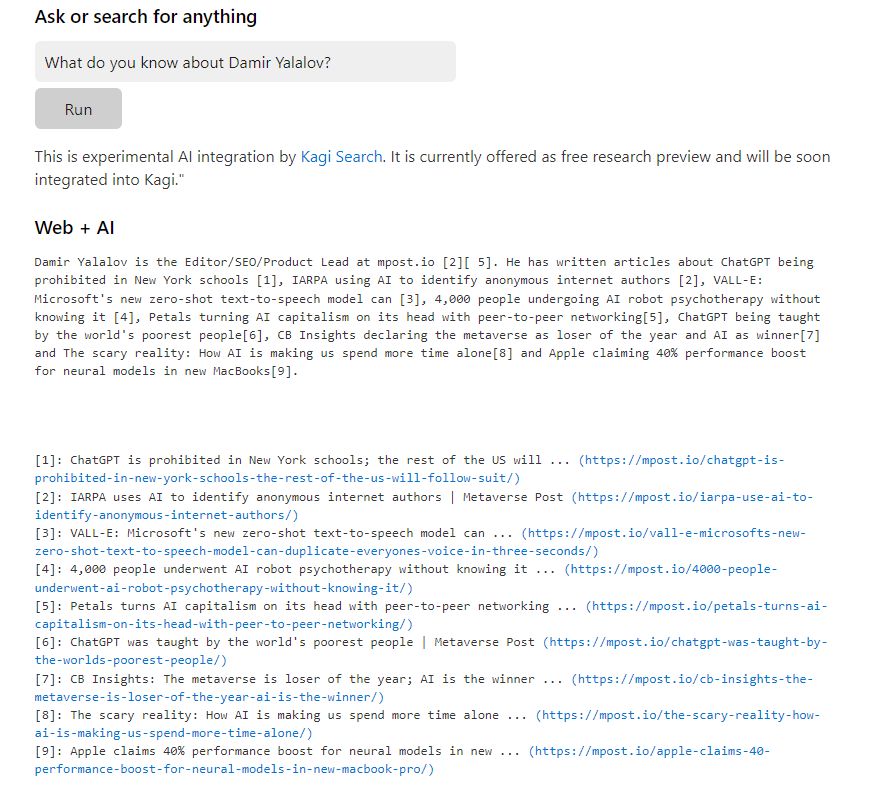 2. Kagi Search is able to search through large amounts of data more efficiently than its counterpart, ChatGPT, as it can index data in real-time and give relevant results without any delay.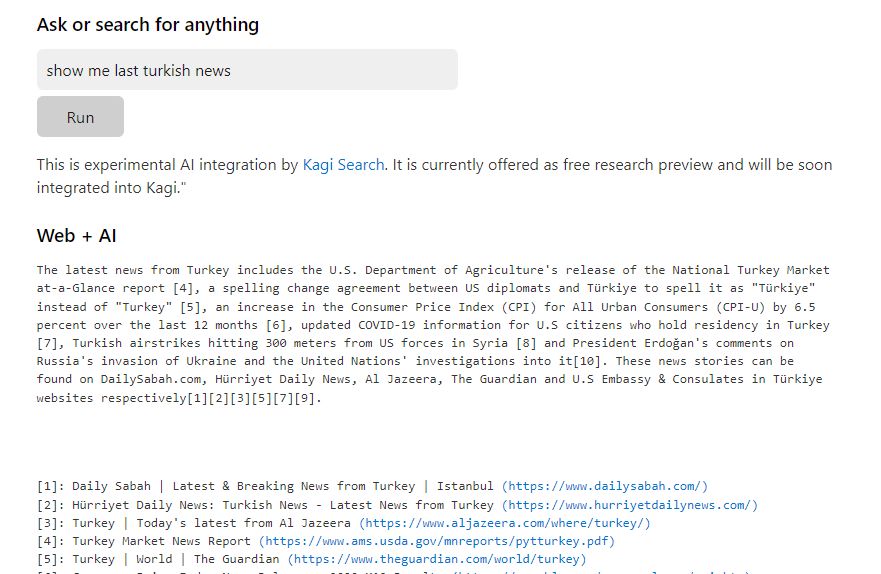 3. Kagi is an excellent resource for those looking for answers to simple questions or need for a reliable source of information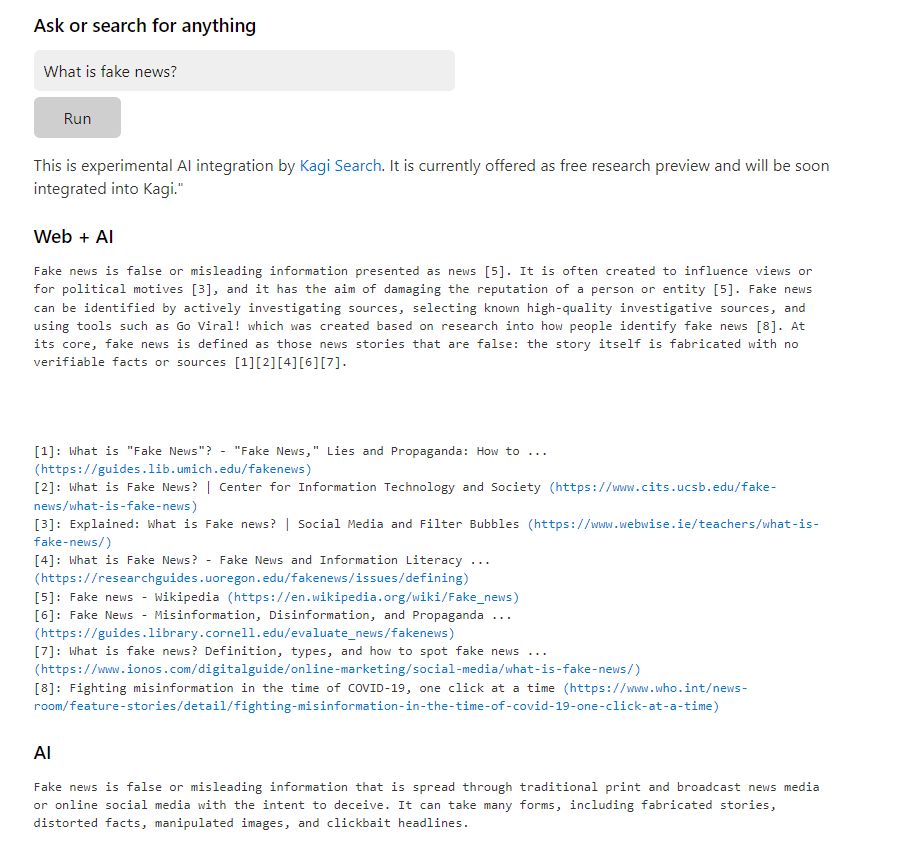 4. Kagi is a valuable tool for students who need help with math and coding.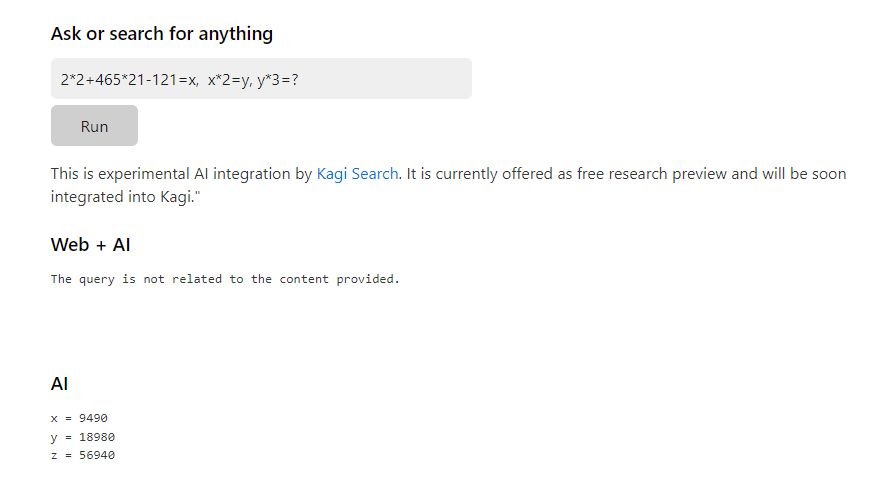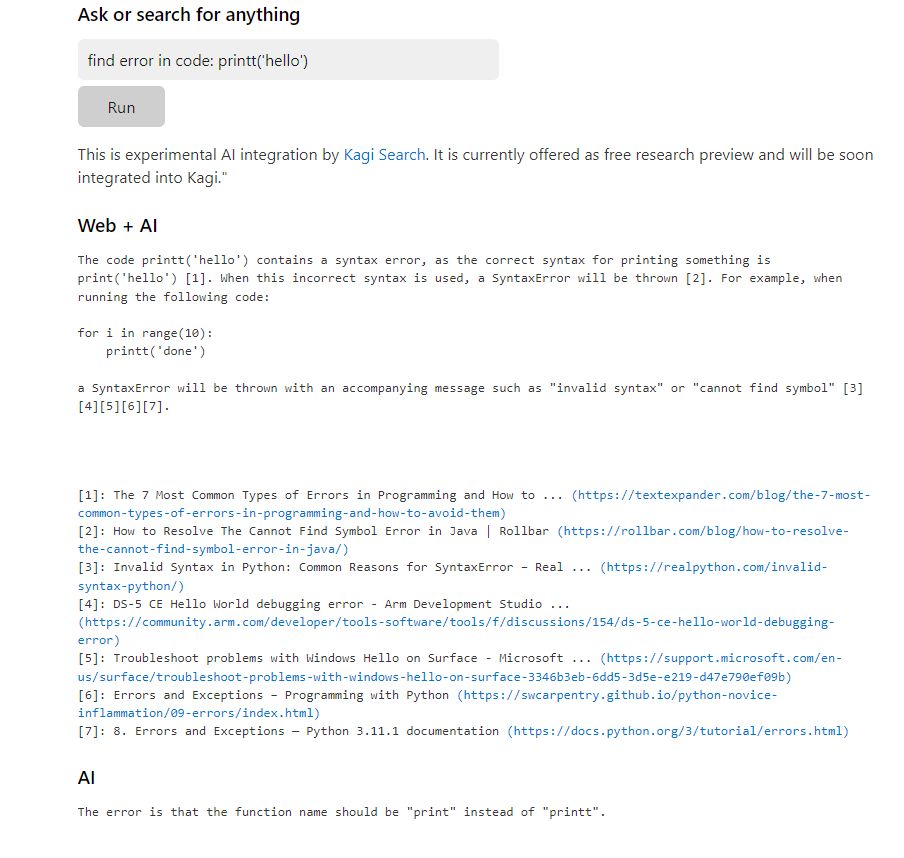 5. As with ChatGPT, Kagi can provide you with suggestions for sports or any activities you like.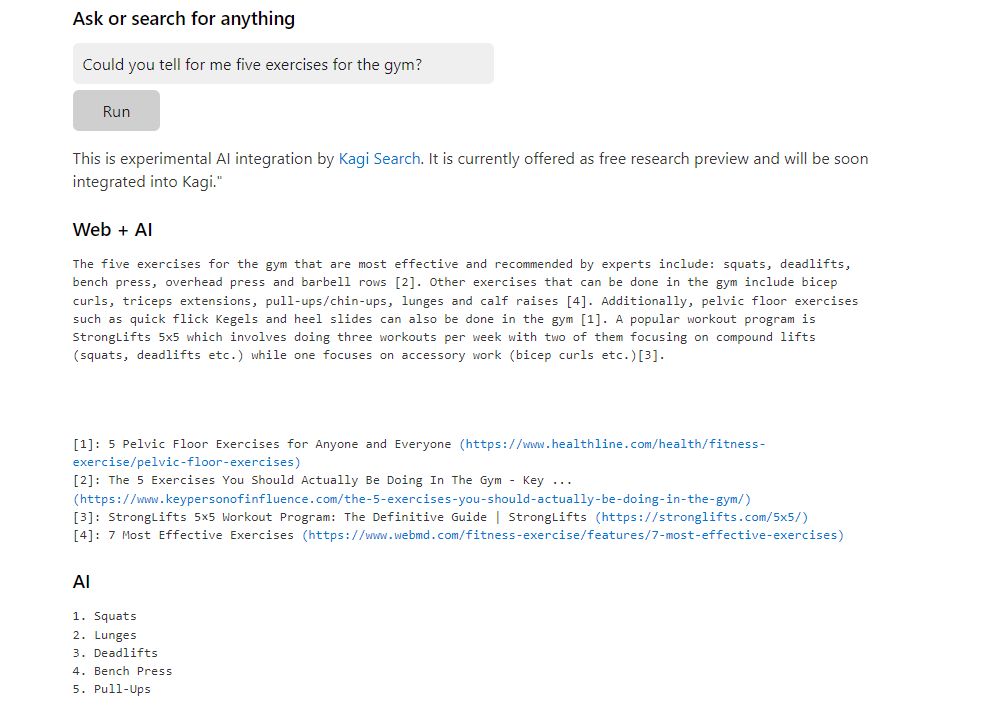 Kagi is the next step in the evolution of web search and the first ChatGPT-powered equivalent online search example. It is the perfect solution for users who are looking for a fast, lightweight, and privacy-focused search engine.
This is what users expect from Google and Microsoft.
Read more about AI:
Disclaimer
Any data, text, or other content on this page is provided as general market information and not as investment advice. Past performance is not necessarily an indicator of future results.