How "Crypto Boy" became an unexpected Web3 anthem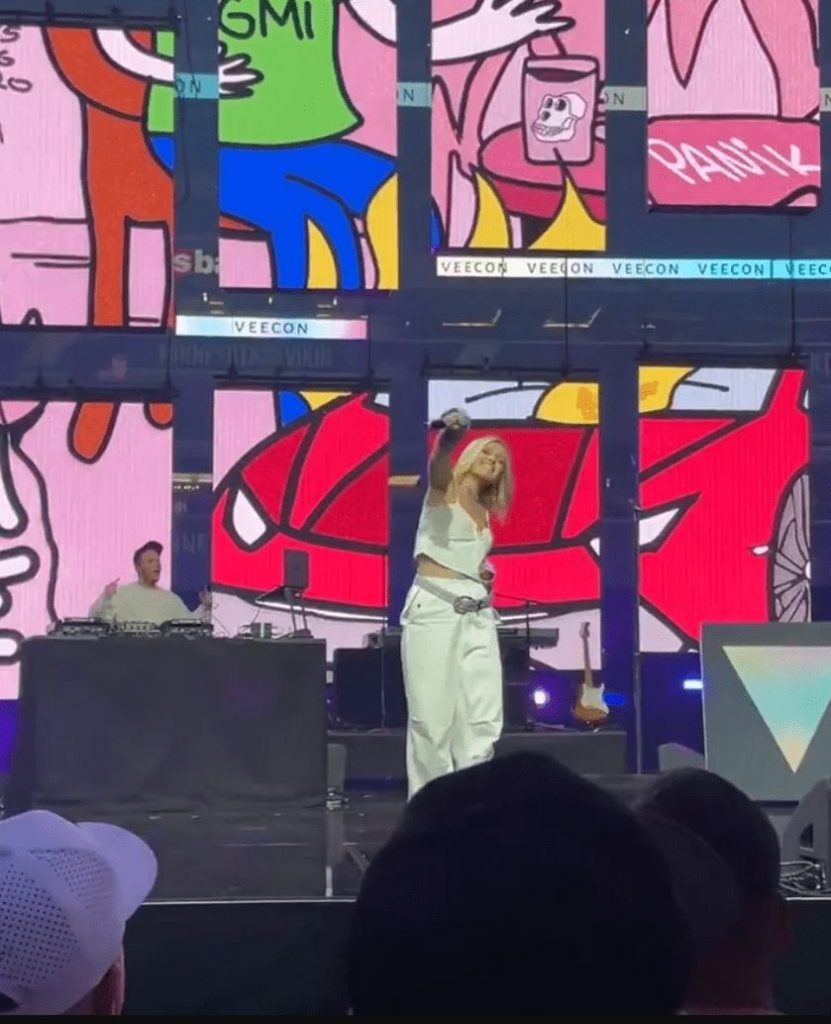 Singer-songwriter and TikTok sensation Salem Ilese took over Twitter and VeeCon within the span of a week last May thanks to her latest single, "Crypto Boy." Although there are a few versions out there now, the track first hit Ilese's TikTok on April 22nd. She formatted the video to inspire duets. A handful of the best remixes, like July's, went viral on Twitter weeks later.
Somewhere in the bounce between catchy hooks and cute wordplays, "Crypto Boy" became an unexpected community anthem.
"You've got OpenSea on your mind when it should be me that you prioritize," Los Angeles-based Ilese sings on the track. "I don't even care one bit(coin)."
In a world gone crypto mad, is this the anthem we were all looking for?
'"Crypto Boy'' is a wake-up call for all the chart-watchers, candle-counters, and JPEG-flippers that find a way to bring crypto into any conversation, no matter what it's about," the artist wrote of this track herself. "We all know them — checking OpenSea like it's Instagram, obsessing over prices, holding this, shorting that, and unable to focus on anything except Discord."
According to Ilese, no single story inspired this song. "It's really about having enough interactions with that type of crypto boy where they're very quick to try and bro-splain crypto to you," Ilese told Metaverse Post, "talk about their NFTs and whip out their wallet and try to show you all of their Bitcoin, or lack thereof. It was enough of those kinds of interactions that really inspired the song."
"I'm not saying every crypto human is a crypto boy," she said. "There are boys who have crypto that aren't a crypto boy."

It's kind of ironic that this song caught on with the crypto community since it's poking fun at its people, Ilese continued. As each successive edition of the song racked up its own millions of views, she even started receiving an influx of requests to collaborate and create a space for herself in Web3.
Instead, the artist reached out to Nadya Tolokonnikova of Moscow-based feminist protest and performance art group Pussy Riot to release "Crypto Boy" as a joint music and visual art NFT on Sound.xyz. The sold-out drop raised 86.4 ETH, equivalent to $169,000, to the Center for Reproductive Rights. Tolokonnikova herself has a notorious activist history. She's raised millions for Ukraine, and even founded her own UnicornDAO.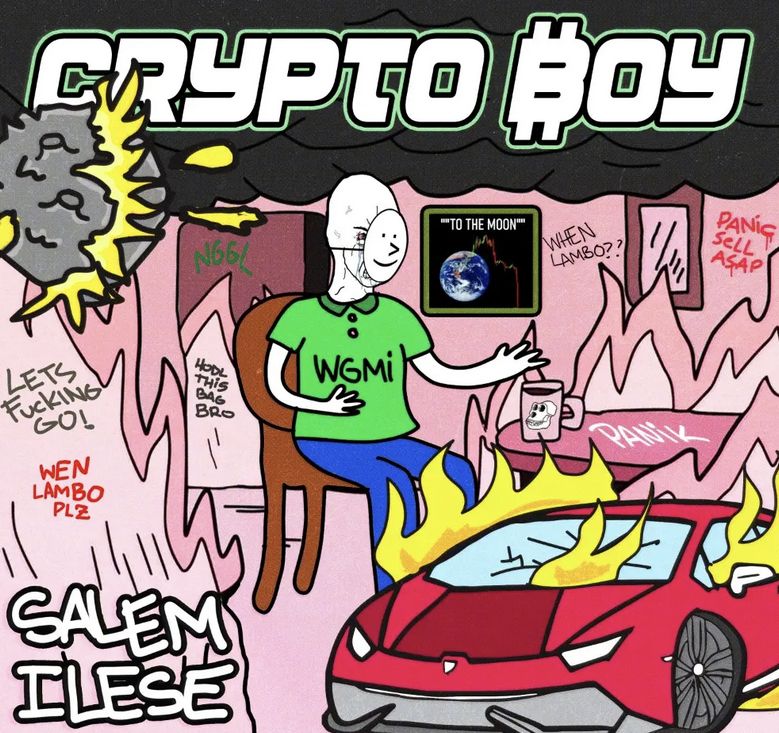 Every participant who minted one of the 864 NFTs available could leave a comment on their millisecond of "Crypto Boy," Soundcloud-style. If they sell their NFT, the new owner will have the option to replace that comment. Owners also received cover artwork designed by the Pussy Riot star herself. One random, lucky winner got the Golden Egg hidden in a random timestamp. As the drop's page explains, "The winner is revealed only when the song sells out. The winner's NFT is then upgraded to a unique 1/1 chosen by the artist." Sound.xyz says 0xa0dc won, but they have yet to announce their carbon-based identity.
Ilese and Tolokonnikova finally met in person at VeeCon in Minneapolis, MN on May 20–Gary Vaynerchuk witnessed the "Crypto Boy" phenomenon and offered to fly Ilese out the next day. Nadya joined the stage for Ilese's performance of "Crypto Boy." Ilese held out the mic for the crowd as they passionately sang along. She stayed for the conference and dipped her toes even deeper into the community welcoming her. "I did come in contact with lots of crypto boys," Ilese said. "I was totally not annoyed."

"Crypto Boy" joins recent records like Sammy Arriaga's "Meta Girl" in the growing genre of crypto community anthems. On his own track, also released as an NFT before hitting Spotify, Arriaga actually honors the female-presenting degens of Web3. It's an equal and opposite counterpart in several ways. "I actually just heard it for the first time this morning," Ilese said of the song. "I thought it was so clever."
"I will say if a woman talks to me about crypto, I don't find it annoying," she said. "I feel like they're just not mansplaining something." An ability to read the room distinguishes a "crypto boy" from a "crypto man."
Ilese plans to stay in this space she just entered. The artist's no stranger to new media herself. In 2020, The Line of Best Fit reported that Ilese dropped out of the prestigious Berklee College of Music in Boston two years into her undergraduate studies with lifelong mentor Bonnie Hayes–a lyricist who's written songs for legends like Cher. She moved to LA and released "Mad At Disney," her first-ever viral hit. After months out in the world, the song took off on the eve of Ilese's 21st birthday, after she uploaded it to TikTok for a few hundred followers. "When she woke up the next morning, her life had changed," the article says. Ilese now has 3.6 million.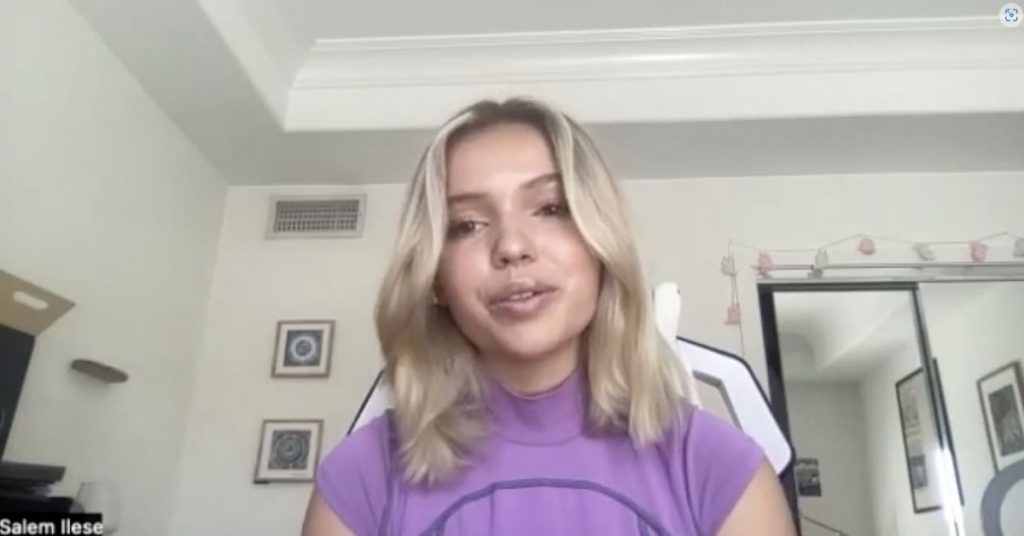 If you missed out on the "Crypto Boy " NFT, you can still participate by donating to the Center for Reproductive Rights. Ilese spilled that her next NFT project is "not on the docket, but definitely in the brain." She's interested in Web3 fashion too, and of course, she has "lots more music to come–but I don't think I can say exactly what quite yet."
"Honestly, I'm really happy that I stumbled into this world," Ilese said. "Everyone has been really sweet. They've embraced me with open arms, which I appreciate. I feel like crypto especially has allowed me to make so many connections." That's what "Crypto Boy" is about after all–not knocking people, but reminding them of the importance of relationships above all else.
Read related posts:
Disclaimer
Any data, text, or other content on this page is provided as general market information and not as investment advice. Past performance is not necessarily an indicator of future results.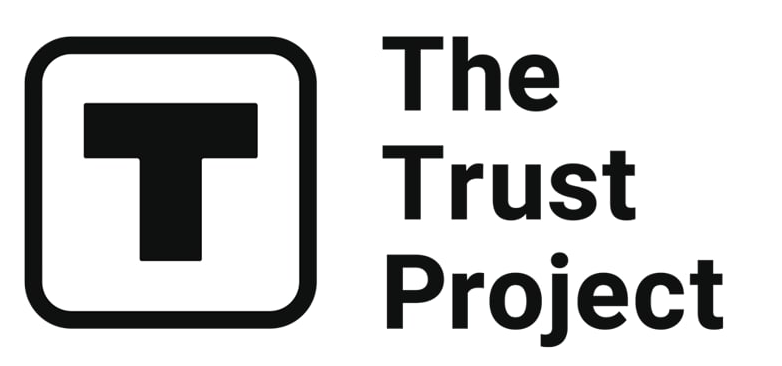 The Trust Project is a worldwide group of news organizations working to establish transparency standards.
Vittoria Benzine is a Brooklyn-based art writer and personal essayist covering contemporary art with a focus on human contexts, counterculture, and chaos magic. She contributes to Maxim, Hyperallergic, Brooklyn Magazine, and more.
More articles


Vittoria Benzine is a Brooklyn-based art writer and personal essayist covering contemporary art with a focus on human contexts, counterculture, and chaos magic. She contributes to Maxim, Hyperallergic, Brooklyn Magazine, and more.
Hot Stories
by Damir Yalalov
September 27, 2023
by Victor Dey
September 27, 2023
by Cindy Tan
September 26, 2023
by Victor Dey
September 26, 2023
Latest News
by Damir Yalalov
September 27, 2023
by Damir Yalalov
September 27, 2023
by Agne Cimermanaite
September 27, 2023
by Cindy Tan
September 27, 2023