Hackers have stolen $1.97 billion from Web3 in 2022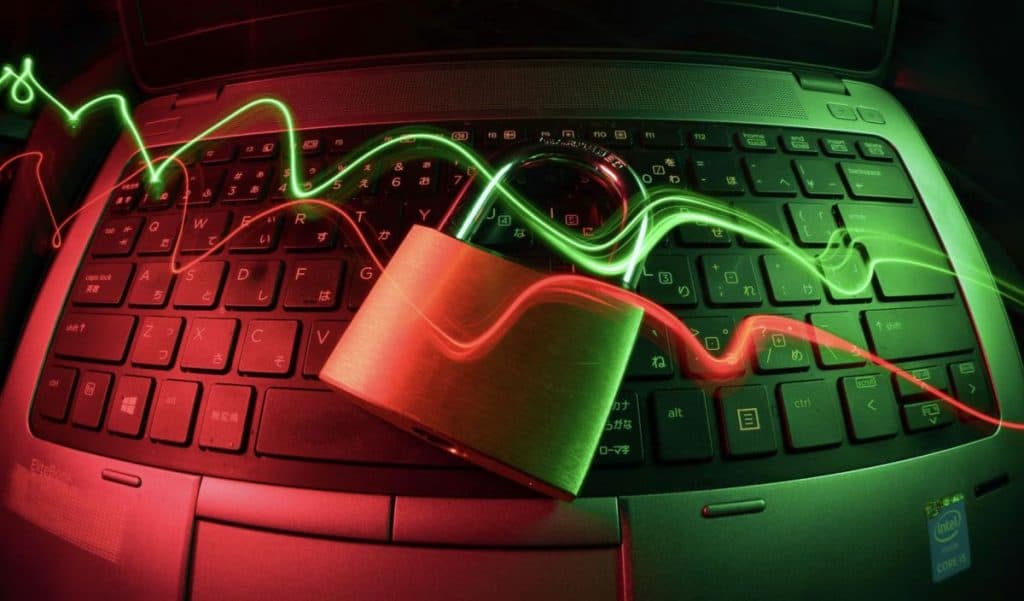 This week, Atlas VPN dropped its latest research report on crypto crime. Analyzing data provided by Slowmist Hacked, "which collects information about disclosed attacks against blockchain projects," the Atlas VPN team found that hackers have stolen $1.97 billion in Web3 assets since the beginning of 2022.
If that sounds bad–well, it is and is not. $1.97 billion is more than zero, the ideal. Shoot for the moon–even if you miss, you land among the stars. On the other hand, that number isn't nearly as bad as the crime that takes place involving cash money, AKA fiat currency.
Recent reports published on the Atlas VPN blog balance practical advice, progressive politics, and a common narrative thread supporting the blog's raison d'etre– which is that you need a VPN. There's a delicate boundary between good-faith community reporting and profiting from fear-mongering.
Leaning into the former, here are some key findings from their report. 175 total instances of theft contributed to that $1.97 billion figure. "The Ethereum ecosystem suffered the most," Atlas VPN reports, "with more than $1 billion stolen in 32 events." Maybe it's the cost of doing business when you're that big.
The report continues on to say that the "biggest hack of the ecosystem belongs to Ronin, an Ethereum sidechain built for the popular play-to-earn non-fungible token game Axie Infinity."
Solana took second place, with nearly $384 million in theft across only five instances. "The biggest hack of the ecosystem belongs to the decentralized finance (DeFi) platform Wormhole," Atlas VPN says. "Attackers exploited a signature verification vulnerability in the platform's network to mint Wormhole-wrapped Ether on Solana, worth around $326 million."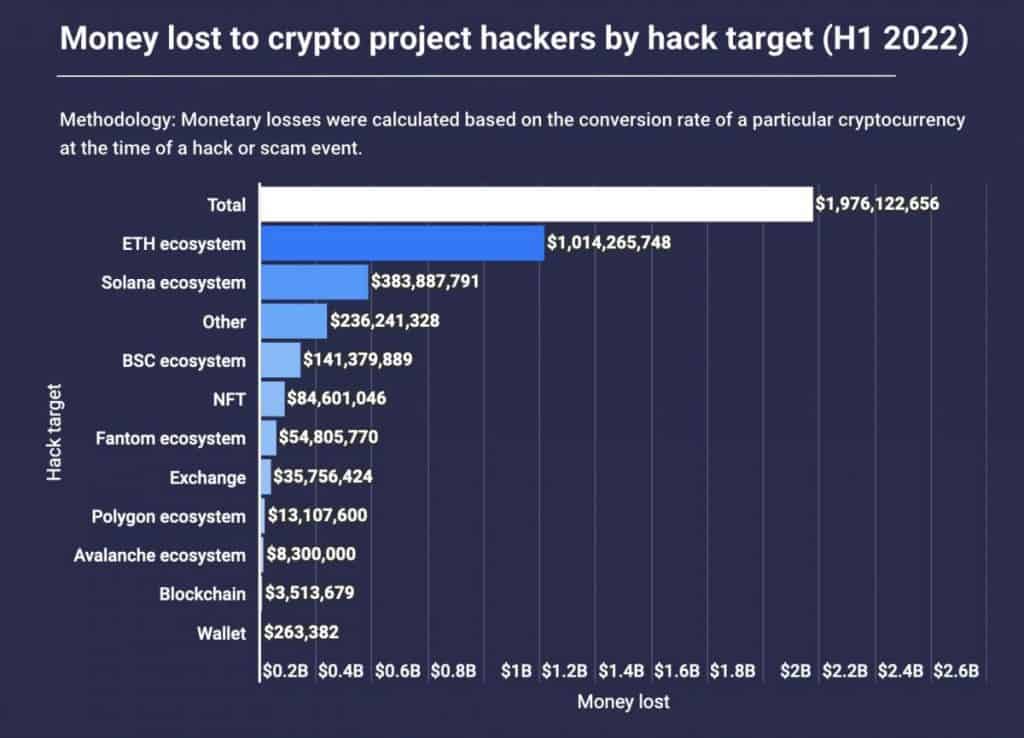 At this point, Atlas VPN and other news outlets that picked this story up all jumped to Binance as bearing the third largest burden. The graph clearly shows plain and simple 'Other' as third place. Here the human element of research comes into play–what classifies as 'Other,' what gets its own category? Atlas VPN groups NFT projects into their own category–$84.6 million across 45 events. Also, the Fantom ecosystem–$54.8 million in 8 events. How many unique projects are in this aggregate other? "In total, there were 24 such incidents," Atlas VPN says later on. Did you know that if Brooklyn was its own city it would be America's third largest?
The Binance Smart Chain (BSC) ecosystem did generate notable numbers though–$141.4 million in losses from 47 hacks and other scams, a higher quantity than any other contender. "Binance Smart Chain-based Qubit Finance suffered an exploit during which $80 million worth of Binance coins (BNB) were drained from Qubit's QBridge protocol," Atlas VPN adds.
"Cryptocurrencies are often advertised as a more secure alternative to traditional payment methods, but numbers tell a different story," Atlas VPN's report concludes. "Overall, cybercrime events increased by over a fifth (22%) from the first quarter of this year to the second. May was the hardest month for crypto projects, with 37 hack and scam events in a single month."
Atlas VPN points to lack of security as the culprit for increasing crime, writing that "the irreversible and decentralized nature of cryptocurrencies will continue to make crypto companies one of the prime targets of cybercriminals."
Crypto.news challenged this apparently unique facet of cryptocurrency, citing IRL consumer statistics: "According to Chainalysis (…) only 0.15% of all cryptocurrency transactions in 2021 were involved with some form of criminal activity," they wrote. "According to the UN, between 2%-5% of traditional fiat (cash), or $800 billion to $2 trillion in current US dollars, was linked with some form of criminal activity."
Throughout history, the defining decentralized notion of nonhierarchical movements has proven their very pitfall–chaos consuming itself. Hopefully, it's not naively utopian to believe human nature could someday sustain an ethical, decentralized society. In the meantime, that change will move slowly. The present paradigm of FTC fame has been around too long.
Data is not all numbers–it's also often a matter of perspective.
Read related posts:
Disclaimer
In line with the Trust Project guidelines, please note that the information provided on this page is not intended to be and should not be interpreted as legal, tax, investment, financial, or any other form of advice. It is important to only invest what you can afford to lose and to seek independent financial advice if you have any doubts. For further information, we suggest referring to the terms and conditions as well as the help and support pages provided by the issuer or advertiser. MetaversePost is committed to accurate, unbiased reporting, but market conditions are subject to change without notice.
About The Author
Vittoria Benzine is a Brooklyn-based art writer and personal essayist covering contemporary art with a focus on human contexts, counterculture, and chaos magic. She contributes to Maxim, Hyperallergic, Brooklyn Magazine, and more.
More articles


Vittoria Benzine is a Brooklyn-based art writer and personal essayist covering contemporary art with a focus on human contexts, counterculture, and chaos magic. She contributes to Maxim, Hyperallergic, Brooklyn Magazine, and more.
Hot Stories
by Victor Dey
December 07, 2023
by Victor Dey
December 06, 2023
by Victor Dey
December 06, 2023
by Kumar Gandharv
December 06, 2023
Latest News
by Nik Asti
December 07, 2023
by Alisa Davidson
December 07, 2023
by Alisa Davidson
December 07, 2023
by Victor Dey
December 07, 2023