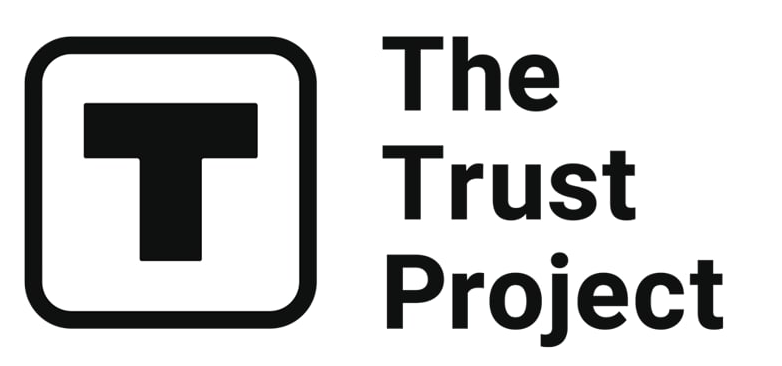 The Trust Project is a worldwide group of news organizations working to establish transparency standards.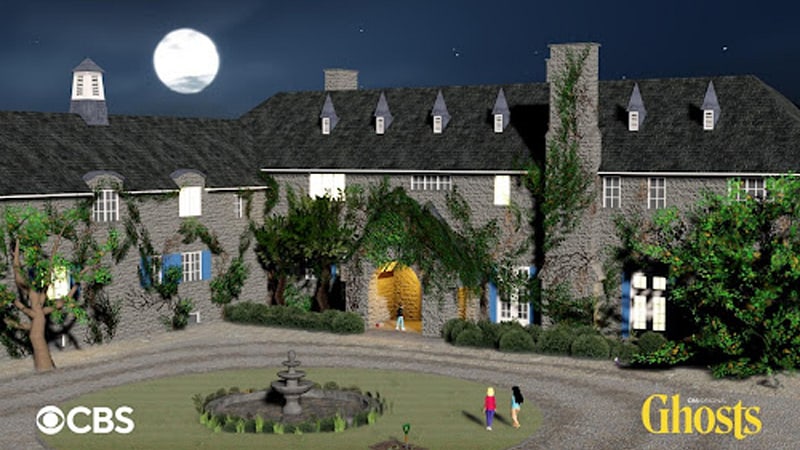 Plenty of entertainment entities have exhibited an interest in Web3's endless potential, but American television network CBS just put their heart (and spirit!) into it. They just launched an immersive game centered around their new sitcom "Ghosts" in the Decentraland metaverse, crafted in partnership with marketing agency CreativeDepartmint.
CreativeDepartmint founder Jonathan Block-Verk called the project perhaps "the first-ever Decentraland game built by a U.S. network" in conversation with Variety last week.
"The metaverse activation is part of CBS' 'Summer of 'Ghosts'' marketing campaign leading into the show's second season," Variety also wrote.
"Woodstone Mansion is stuck in the Metaverse, but you can help get it back!" CBS opened in their announcement about the game. Much like the show itself, Woodstone Mansion proves the foundational focal point of this game. On CBS, the sprawling but haunted house provides the show's premise–the married main characters inherit this estate with hopes to transform it into a bed and breakfast… before discovering the many motley spirits who already live there.
"The Woodstone Mansion in the Metaverse was meticulously recreated using actual blueprints and features delightful, surprising interactions with the show's main characters," the network's announcement continues. "[The game] takes fans on an immersive journey to solve puzzles, undertake quests and earn limited edition collectible NFTs (Non-Fungible Tokens) that celebrate the success of the show's first season."
Polygon will power the game's Web3 facets. CBS also told Variety, "1,100 tokens are available for each character with varying degrees of rarity, giving fans the opportunity to own a piece of the comedy's history on a blockchain network that champions unrivaled user experience and rapid speeds." Aw.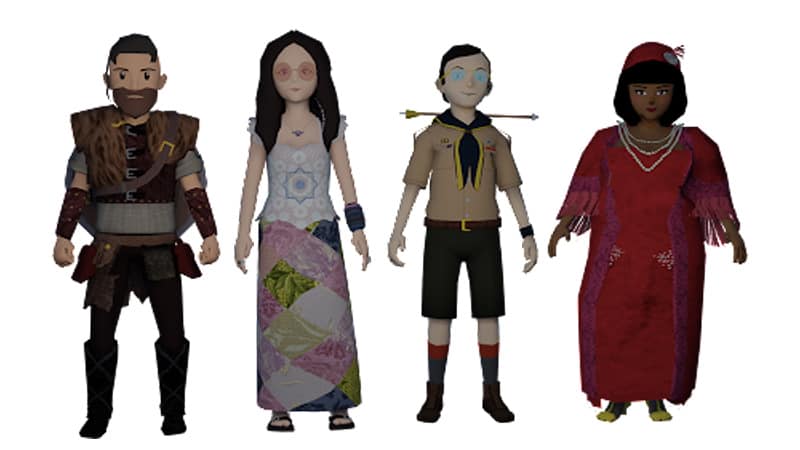 Real stars from the show itself hopped on to voice the metaverse characters for this project. If Woodstone Mansion looks familiar, that's because it's the same house that shows up in "Bridesmaids" and the 1966 Batman television series. Last year, Distractify researched the IRL house at 380 South San Rafael Avenue in Pasadena, California.
However, Asher Grodman–who plays a ghost named Trevor in the series–told CBS Denver they filmed scenes in the home's interior in Montreal, Canada. "They rebuilt this house in Montreal and the attention to detail is incredible," Grodman said. That remark preserves hope that Decentraland is the inadvertent route to Bruce Wayne's vintage manor.
"Ghosts" in Decentraland offers thrills for every cinephile when you think about what this phenomenon is–an opportunity for fans to get in there, albeit virtually, and build their new relationships with a piece of media.
At the same time, it's also interesting to note that CBS worked with a marketing agency over a game studio for this project–because it's free to fans, because it's an advertisement. It's just another forewarning that advertisements in the burgeoning metaverse paradigm will be harder to discern and more alluring to explore. That fact, naturally, brings its own good and bad.
For now, whether you're a fan of "Ghosts" who ends up in Decentraland or a tech head who ends up getting into the show via this game, enjoy this juicy new plot development and dive into a metaverse marketing endeavor where organic and spiritual beings engage on a level playing field.
Read related posts:
Disclaimer
Any data, text, or other content on this page is provided as general market information and not as investment advice. Past performance is not necessarily an indicator of future results.