Apple triples down on new hardware visuals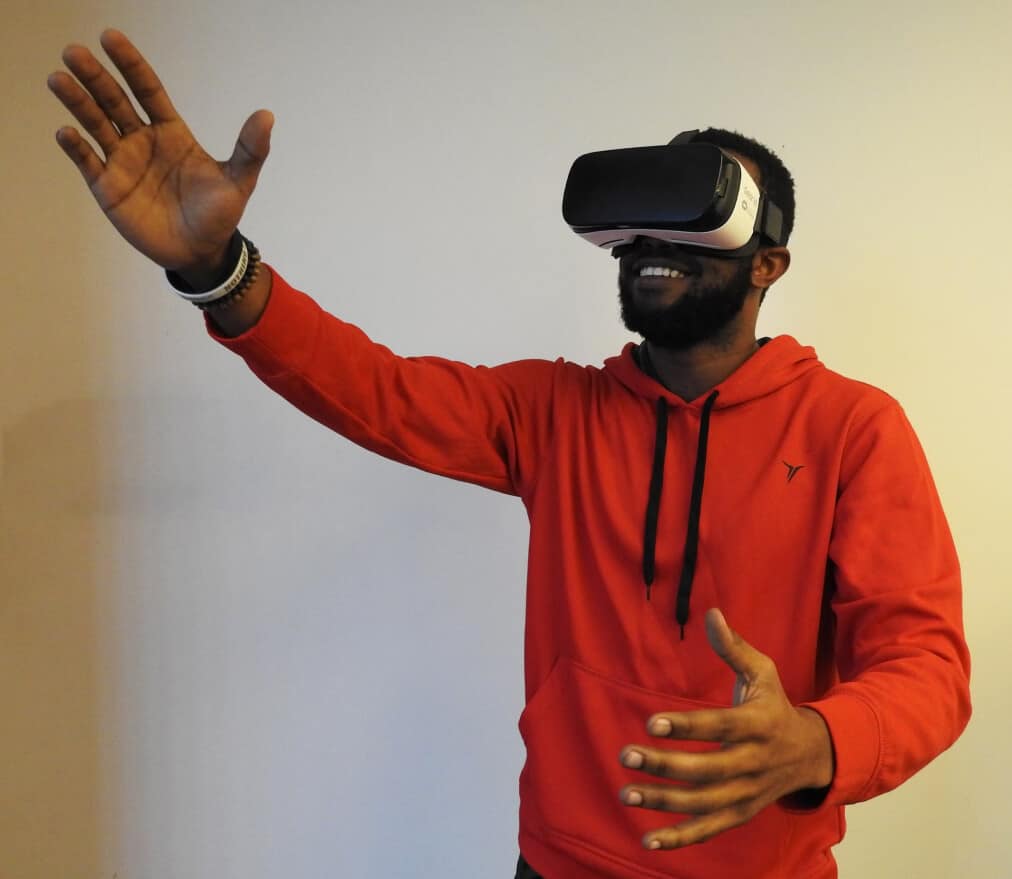 Apple made hardware headlines this week with a few new insights into their releases scheduled over the next two years. The Metaverse is avidly awaiting Apple's entry into the Mixed Reality (MR) headset market–over the past year, tidbits have teased their challenge against Meta, which already has consumer products on the market.
Additional intel dropped Monday regarding upgraded displays on the unreleased headset's second generation, along with info about Apple's AR Glass and the new periscope lens for the iPhone. Some updates could take shape sooner than you might think.
Updates on Apple's MR headset–second gen
Tech fans hoped that Apple would make the first official announcement about their headset at this year's Worldwide Developers Conference (WWDC), which came and went starting without even a whisper. However, in the absence of concrete information direct from the company itself, the rest of the world has taken to sleuthing for clues using sources like trademark applications and code.
Apple could give headsets like Meta's Quest 2 and PlayStation's PSVR 2 a run for their money on several fronts. In February 2021, the tech world learned of Apple's plans to incorporate its latest M1 chip, which would help the headset be more lightweight and energy-efficient than its peers, and micro OLED displays that would enhance its visual resolution.
While the conventional display panels on smartphones are typically mounted on glass, micro OLED displays are mounted on a silicon substrate that offers an even better picture via "a radically different type of display built directly onto chip wafers," as Patently Apple explained.
"A new report today claims that LG Display is expected to order a deposition equipment to make micro OLED from Sunic System," Patently Apple continued. "Cupertino is expected to use Sony's MicroOLED panel for the screen on its first MR device while the outer screen, or an 'indicator', which will be a regular OLED panel, will be provided by LG Display."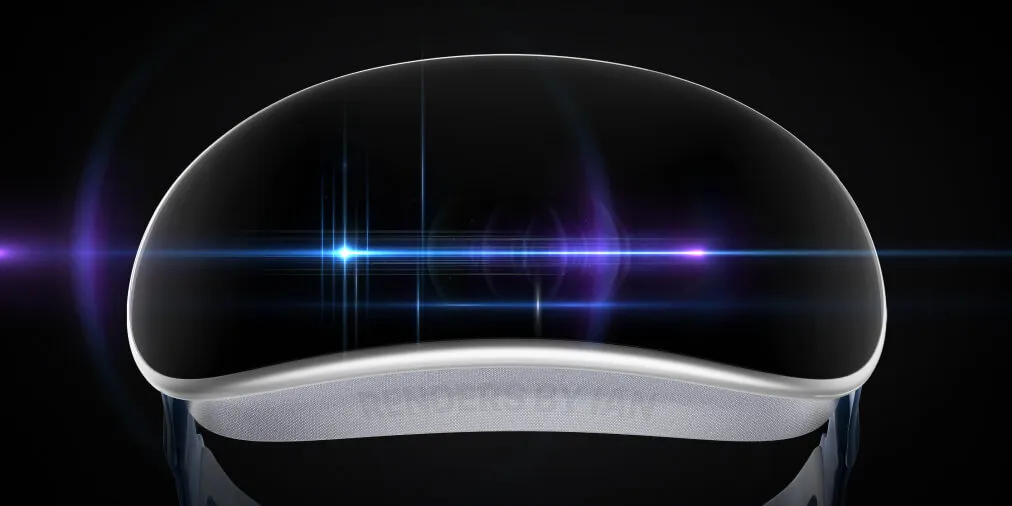 One reader at Patently Apple commented on the article inquiring why Apple would drop Sony for LG. Another reader responded, "While I don't have insider information to answer that in full, Here's my take: Sony may have the technology to meet Apple's HMD release schedule but likely at a higher price. LG Display is a long-time Apple supplier and likely will offer Apple better long-term pricing. In addition, LG just received new financing to build a new OLED plant with next-gen equipment for 2024-2025 to meet Apple's future needs.
In September 2021, the Elec reported that Apple had "requested a sample of fine metal mask (FMM) for application in virtual reality (VR) to APS Holdings," seeking to create screens that produce resolutions of a startling 3000ppi (pixels per inch.) They also stated that last May, "APS Holdings was chosen by the [South Korean] Ministry of Trade, Industry, and Energy to develop a MicroOLED display technology for high luminance and high-resolution AR application. The national project aims to develop a AR glass with 4000ppi resolution by 2024." APS Holdings states, "RGB OLED is the way to go as it doesn't need color filters."
Apple's AR Glass Moves Forward
Amping the frenzy further, 9 to 5 Mac reported yesterday that "As Apple readies its mixed reality headset, the AR Glass could be coming." They cited a note by Haitong Intl Tech Research analyst Jeff Pu which said Apple's AR glasses have "now entered the design development stage." The prototype should be ready by the end of 2022, and production should take shape in the second half of 2024.
"We expect it to adopt waveguide technology, and Corning (GLW) and Hoya (7741 JP) are sampling the glass. We expect Lante to benefit from the partnership with Corning," Pu said.
Unlike Apple's mixed reality headset, the glasses would focus on AR alone. Some sources even think these glasses could replace the iPhone in 10 years.
For now, the periscope lens
9 to 5 Mac also cited Pu on the future of periscope lenses on iPhones–an innovation that harnesses prisms to take pictures that peek around barriers, much like the well-known technology used by submarines to see above the sea's surface. They claimed that Pu "isn't clear whether one or two iPhone 15 Pro models will feature the periscope lens," however he did say for sure that "Lante continues raising its planned capacity for prism. We continue seeing a very high chance of the periscope's adoption, with Lante being the major supplier."
Stay tuned to see if only the Max model gains this new feature, or if it extends to the new iPhone Pro.
The common question: are visuals king?
These developments center around visuals–which seems to mean that this facet might define who dominates the competition, as opposed to companion content (as highlighted by the New York Times), wearability, or any of the other senses human beings have.
TechRadar wrote yesterday that if Apple can successfully hit its 3000ppi mark, the company "would blow rival Meta out of the water" since "the Quest 2 only has 773ppi and Project Cambria is rumored to have 1230ppi."
However, TechRadar also reminded readers not to get too hyped–we're talking second-gen speculation with these displays, and haven't even gotten a press release for the first. Plus, it seems like Apple's putting a lot of power in their contractors' ability to produce this resolution. So what happens to the plans for their MR headset if these companies can't pull it off?
TechRadar posited that it's possible Apple could scrap their MR hardware forays for any reason, especially since they haven't even gone on the record about it yet. That seems unlikely–there's too much money to be made. However, the firm that once reimagined our reality through groundbreaking computers and smartphones has the power to perform the same miracles in the Metaverse. So will they stick to the visually-focused rulebook, or try something completely new? Seems like the former, from what we can see so far.
Read related posts:
Disclaimer
In line with the Trust Project guidelines, please note that the information provided on this page is not intended to be and should not be interpreted as legal, tax, investment, financial, or any other form of advice. It is important to only invest what you can afford to lose and to seek independent financial advice if you have any doubts. For further information, we suggest referring to the terms and conditions as well as the help and support pages provided by the issuer or advertiser. MetaversePost is committed to accurate, unbiased reporting, but market conditions are subject to change without notice.
About The Author
Vittoria Benzine is a Brooklyn-based art writer and personal essayist covering contemporary art with a focus on human contexts, counterculture, and chaos magic. She contributes to Maxim, Hyperallergic, Brooklyn Magazine, and more.
More articles


Vittoria Benzine is a Brooklyn-based art writer and personal essayist covering contemporary art with a focus on human contexts, counterculture, and chaos magic. She contributes to Maxim, Hyperallergic, Brooklyn Magazine, and more.
Hot Stories
by Victor Dey
November 30, 2023
by Kumar Gandharv
November 30, 2023
by Victor Dey
November 30, 2023
by Nik Asti
November 29, 2023
Latest News
by Alisa Davidson
November 30, 2023
by Victor Dey
November 30, 2023
by Alisa Davidson
November 30, 2023
by Nik Asti
November 30, 2023