HTC and OpenSkyBlue debut Vermeer NFT museum in the Metaverse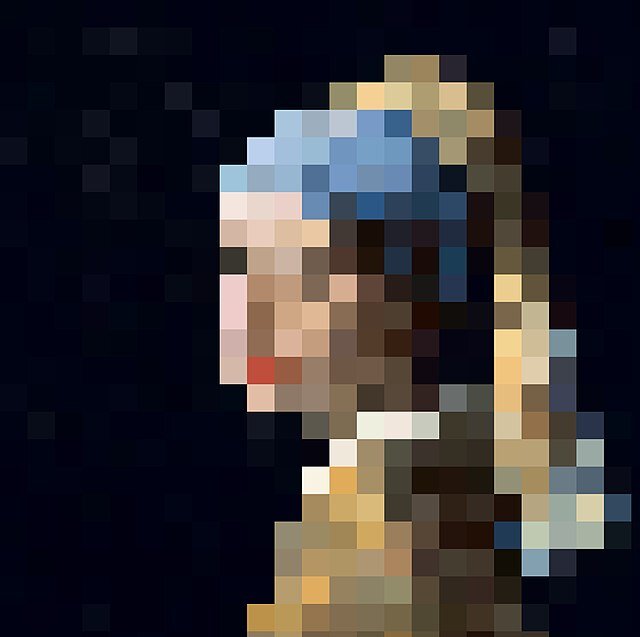 Yesterday Taipei-based HTC–the company behind the VIVE VR viewer, Vive Arts, and now VIVERSE, dropped a major preview of their latest collaboration with NFT platform OpenSkyBlue. Together, they've built the first Vermeer Metaverse NFT Museum, exhibiting 37 "Re-create of Vermeer" NFTs in a simulated museum setting of the Dutch Golden Age painter Johannes Vermeer's work.
"The program deciphers Vermeer's original intention, thoughts, philosophy, and stories, faithfully restoring Vermeer's brushstrokes, delicate colors, and use of light from over 300 years ago," their announcement reads. Available on any device, from HTC's hardware to your everyday desktop, jump into their Metaverse via the Preview VIVE Pod with your own login, or join anonymously using one of their seven pre-created avatars.
The museum architecture features three halls like spokes off a central wheel. One hallway offers a trompe l'oeil optical illusion–"The Little Street" at the end of this hall actually looks like a doorway outdoors. That's probably because Vermeer is best known for his masterful work painting light–in addition to his most famous, ubiquitous portrait "Girl With a Pearl Earring," which looms large from the end of another hallway in this Metaverse museum. Further notable works include "The Milkmaid" and "Girl Reading a Letter at an Open Window."
"All classic artworks have to go through the process of restoration with the intention of retaining their original quality–this is rarely successful," reads the announcement. "In the 'Re-create of Vermeer' program, OpenSkyBlue collaborated with the Vermeer Centre in Delft, The Netherlands, to apply modern image analysis technology to produce highly restored digital copies of the original paintings."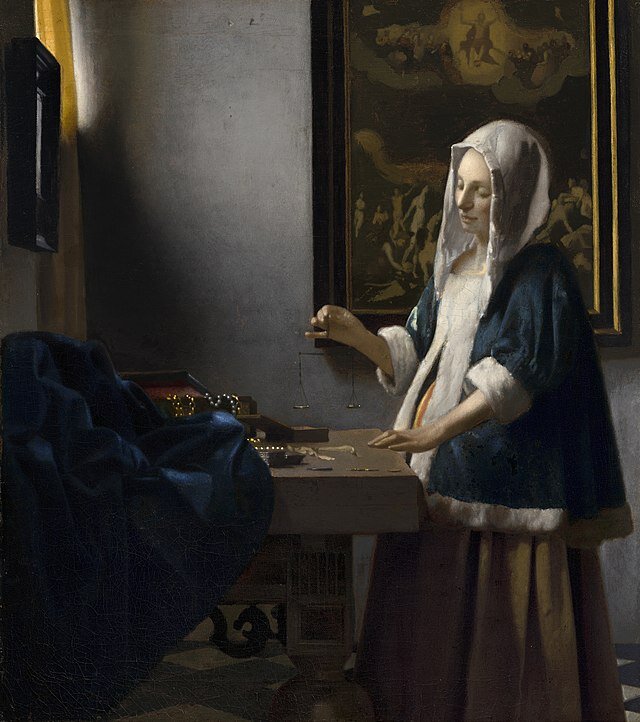 It's an interesting point to make–the utility of this technology in preserving very organic and vulnerable master works in the Metaverse for the benefit of society. "Through the 'Re-create of Vermeer' program, the original paintings will be converted into NFTs to protect our cultural heritage and to disseminate these masterpieces," the announcement adds.
Narration offers an unexpected joy–upon entering, the voices of Johannes Vermeer and his daughter Elizabeth (played by actors, assumedly) introduce themselves and welcome attendees to the exhibition. Perusing through the storied artworks with volume turned on allows for an explanation of each painting by the duo. What's more, the exhibition organizes each artwork so sound never overlaps, every learning opportunity replete with its own alcove in the digital space. Click on a piece to see its title and learn more, the equivalent of wall text for those who imbibe.
HTC debuted their VIVE Flow immersive glasses along with a live demo of new additions to VIVERSE at the Mobile World Congress last February. HTC called VIVERSE, effectively a Metaverse portal to new cultural experience built around open standards, "our world within the metaverse; an immersive, boundless universe of fantastic new experiences, and a seamless gateway to other universes in collaboration with our partners from the time you wake up in the morning until the time you go to sleep at night." That last part, they could've probably skipped.
"VIVERSE is the next chapter of our VIVE Reality vision," said Cher Wang, Co-Founder and Chairwoman at HTC.  "VIVE is our brand and means 'life', and Verse refers to the chapters of life. VIVERSE provides seamless experiences, reachable on any device, anywhere, and is enabled by the virtual and augmented reality, high-speed connectivity, AI, and blockchain technologies that HTC has invested in for several years. We invite partners to join us on his fantastic journey to the internet of presence."
The company's other projects like Vive Arts are at the cutting edge of contemporary art, flat out, with engaging digital installations at landmark artworld events. "Wu Tsang: Of Whales" unveiled at the recent Venice Biennale, and "Marco Brambilla: Heavens Gate" at the Pérez Art Museum during Art Basel Miami Beach last December 2021. Naturally they have the know-how to assemble a truly immersive Metaverse museum experience, after years of sensorily insufficient Online Viewing Rooms and virtual exhibitions. HTC and their collaborators estimate the full "Recreate of Vermeer" museum should go live in the second half of 2022.
Read related posts:
Disclaimer
In line with the Trust Project guidelines, please note that the information provided on this page is not intended to be and should not be interpreted as legal, tax, investment, financial, or any other form of advice. It is important to only invest what you can afford to lose and to seek independent financial advice if you have any doubts. For further information, we suggest referring to the terms and conditions as well as the help and support pages provided by the issuer or advertiser. MetaversePost is committed to accurate, unbiased reporting, but market conditions are subject to change without notice.
About The Author
Vittoria Benzine is a Brooklyn-based art writer and personal essayist covering contemporary art with a focus on human contexts, counterculture, and chaos magic. She contributes to Maxim, Hyperallergic, Brooklyn Magazine, and more.
More articles


Vittoria Benzine is a Brooklyn-based art writer and personal essayist covering contemporary art with a focus on human contexts, counterculture, and chaos magic. She contributes to Maxim, Hyperallergic, Brooklyn Magazine, and more.
Hot Stories
by Victor Dey
December 06, 2023
by Victor Dey
December 06, 2023
by Kumar Gandharv
December 06, 2023
by Victor Dey
December 05, 2023
Latest News
by Alisa Davidson
December 06, 2023
by Alisa Davidson
December 06, 2023
by Kumar Gandharv
December 06, 2023
by Victor Dey
December 06, 2023