In Brief
Metaverse accelerators provide essential support for early-stage businesses in the form of funding, advice, and networking.
Top players include Outlier Ventures, Seedify, Metaworks Holdings, and QGlobe NFT.
These accelerators focus on projects across DeFi, NFTs, blockchain gaming, and the open Metaverse.
Joining a metaverse accelerator can significantly impact the success of a startup in this rapidly evolving space.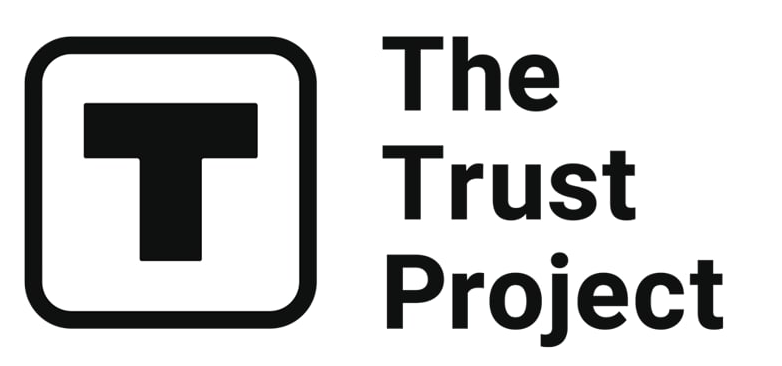 The Trust Project is a worldwide group of news organizations working to establish transparency standards.
As the digital landscape evolves, the metaverse is quickly becoming the next frontier for entrepreneurs and businesses. With new opportunities in DeFi, NFTs, gaming, and other emerging technologies, the need for support and guidance for early-stage companies has never been more crucial with Metaverse Accelerators.
Metaverse accelerators are stepping up to the challenge, offering funding, mentorship, and networking opportunities to help startups thrive in this rapidly expanding ecosystem. In this article, we'll explore some of the top metaverse accelerators fueling the next generation of Web3 startups.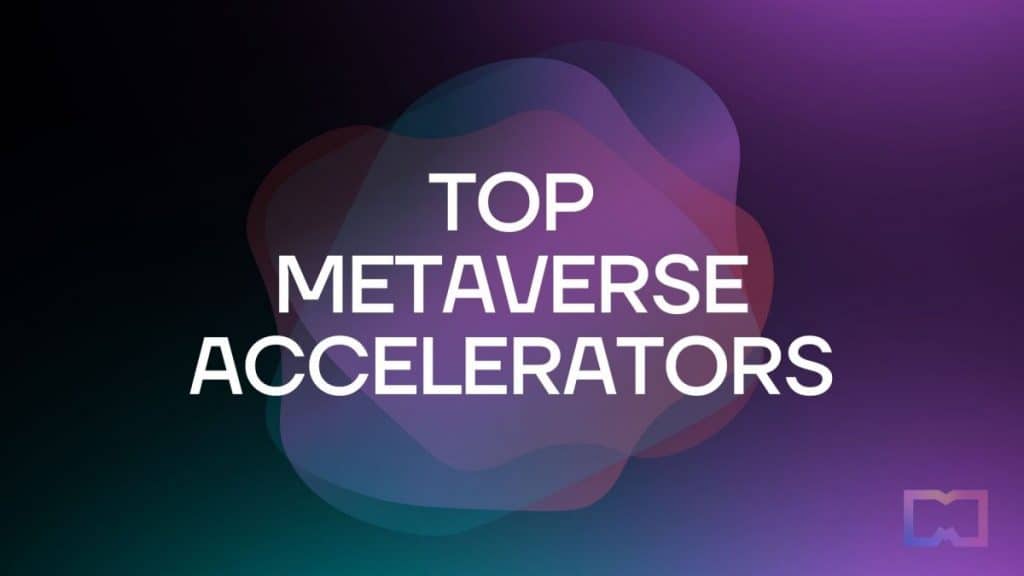 Comparison Table of Metaverse Accelerators
| Accelerator | Founder | Founded | Focus | Support Offered |
| --- | --- | --- | --- | --- |
| Outlier Ventures | Jamie Burke | 2014 | Web3, DeFi, NFTs, Blockchain | Funding, Mentorship, Growth Framework |
| Seedify Metaverse Accelerator | Levent Cem Ayden | 2021 | Blockchain Gaming | Funding, Community Building, Partnerships |
| Metaworks Holdings | Gabriel Heffez | 2021 | Metaverse, Recurring Revenue Streams | Incubation, Investment Rounds |
| QGlobe Accelerator | Apollo Green | 2021 | NFT, DeFi, Gaming, Metaverse | Full-Stack Unity Developers, KOLs, Gamification Strategies, DeFi Games, IGO Advisory |
| Boost VC | Adam Draper | 2012 | Blockchain, Crypto, Metaverse | Mentorship, Networking, Funding |
| Web3 Labs | N/A | 2021 | Web3, Blockchain, Metaverse | Resources, Mentorship, Funding |
| The Blox Accelerator | N/A | N/A | Metaverse, NFT, VR | Funding, Mentorship, Strategic Partnerships |
Outlier Ventures

Outlier Ventures, an Open Metaverse accelerator founded by Jamie Burke in 2014, has been at the forefront of supporting and funding over 100 Web3 startups annually. Based in London, this accelerator was among the first venture capital firms to invest in the growing crypto ecosystem.
Outlier Ventures' portfolio encompasses projects in DeFi, NFTs, and blockchain infrastructure, with a particular emphasis on emerging Open Metaverse use cases like NFT-based play-to-earn games and augmented reality. Their Base Camp and Ascent programs assist founders in propelling the open Metaverse concept by launching token networks and providing a proven growth framework while fostering a global ecosystem of mentorship and investment.
Seedify Metaverse Accelerator

Launched in 2021 by Levent Cem Ayden, Seedify is an incubator and launchpad ecosystem focusing on blockchain gaming. With over 50 projects under its belt, Seedify empowers innovators and developers by granting access to funding, community building, partnerships, and an extensive support system to advance the future of gaming and blockchain.
Recommended post: 10 Best AI Chrome Extensions in 2023
Metaworks Holdings

Metaworks Holdings, established in 2021 by Gabriel Heffez and based in Brooklyn, New York, is an incubation company that concentrates on creating scalable business units, primarily focused on modeling successful recurring revenue streams in the metaverse. As these business units mature, they are prepared for new investment rounds at their revised valuations.
Metaworks Holdings strives for each business unit to raise funds independently while delivering best-in-class products or services in their respective industries. Moreover, all units incubated under Metaworks benefit from the goods or services offered by other businesses within the ecosystem.
QGlobe Accelerator

NFT QGlobe, a Miami-based full-service launchpad and accelerator founded by Apollo Green in 2021, specializes in NFT, DeFi, gaming, and metaverse projects. QGlobe provides comprehensive metaverse support, including full-stack unity developers, key opinion leaders (KOLs), gamification strategies, DeFi games, initial game offering (IGO) advisory, and market-making best practices.
Boost VC
Boost VC, founded by Adam Draper in 2012, is a venture capital firm and accelerator based in Silicon Valley. With a focus on investing in and supporting early-stage startups in the blockchain, crypto, and metaverse sectors, Boost VC has built a strong reputation for identifying and nurturing innovative companies.
The accelerator offers a comprehensive support system, including mentorship, networking opportunities, and funding to help startups scale and succeed. Boost VC's portfolio features numerous successful projects, such as Etherscan, Wyre, and MyCrypto, demonstrating their commitment to fostering the growth of the metaverse and Web3 ecosystems.
Recommended post: 10+ Best AI Crypto Projects of 2023
Web3 Labs

Web3 Labs, founded in 2021, is a global accelerator program dedicated to investing in and supporting Web3, blockchain, and metaverse startups. The accelerator focuses on providing resources, mentorship, and funding to innovative projects that are poised to disrupt traditional industries and drive the adoption of decentralized technologies.
Web3 Labs' portfolio includes a diverse array of projects, ranging from DeFi platforms and NFT marketplaces to virtual reality experiences and blockchain infrastructure solutions. By fostering collaboration and knowledge sharing among startups, Web3 Labs aims to accelerate the growth of the metaverse and Web3 ecosystems.
The Blox Accelerator

The Blox is an online-based incubator and accelerator program that specializes in supporting metaverse, NFT, and VR-focused startups. The program offers a wide range of resources, including funding, mentorship, and strategic partnerships, to help early-stage projects navigate the challenges of the rapidly evolving metaverse landscape.
By connecting startups with industry experts, investors, and fellow entrepreneurs, Virtual Accelerator aims to create a thriving ecosystem that drives innovation and growth within the metaverse and Web3 spaces.
Pro Tips
1. Research Focus: Ensure the metaverse accelerator aligns with your startup's goals and industry vertical. Focus on accelerators that specialize in Web3 and have a track record of supporting similar startups.
2. Evaluate Track Record: Assess the accelerator's success stories and previous investments. Look for startups that have graduated from the program and achieved growth and partnerships in the metaverse ecosystem.
3. Mentorship and Resources: Seek accelerators that provide valuable mentorship from industry leaders with relevant experience in the metaverse. Also, consider the resources and technical expertise they offer to help your startup thrive.
4. Investor Network: Look for accelerators with a strong investor network that can provide connections, follow-on funding opportunities, and increased credibility for your startup in the metaverse industry.
Conclusion
As the metaverse continues to grow and evolve, accelerators like Outlier Ventures, Seedify, Metaworks Holdings, and QGlobe NFT play a crucial role in fostering innovation and supporting early-stage Web3 startups. By providing funding, expertise, and networking opportunities, these accelerators help entrepreneurs navigate the complex metaverse landscape, paving the way for the next generation of digital pioneers to succeed in this rapidly changing ecosystem.
FAQs
What is a metaverse accelerator?
A metaverse accelerator supports early-stage startups in the metaverse ecosystem by providing funding, mentorship, and networking opportunities.
How do metaverse accelerators support startups?
They offer funding, mentorship, networking, access to experts, and guidance on building and scaling businesses in the metaverse ecosystem.
How can a startup join a metaverse accelerator?
Startups can apply to accelerators with open application periods and requirements that align with their goals and industry focus.
What are the benefits of joining a metaverse accelerator?
Benefits include access to funding, mentorship, networking opportunities, and resources and tools to help startups grow.
Read more:
Disclaimer
Any data, text, or other content on this page is provided as general market information and not as investment advice. Past performance is not necessarily an indicator of future results.