Mojo Vision Partners with DigiLens for AR Glasses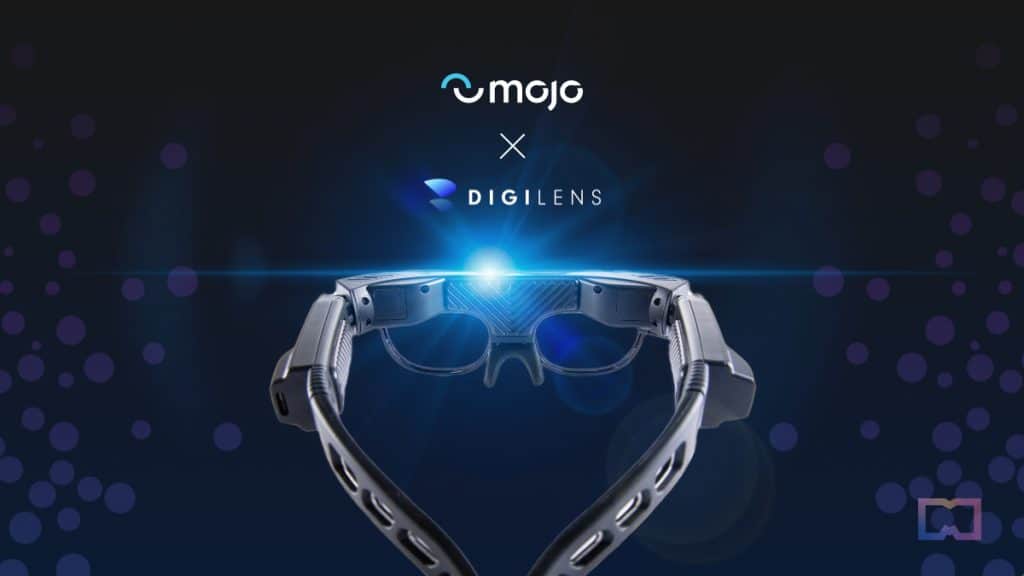 In Brief
Mojo Vision has partnered with holographic display company DigiLens to use microLED technology for improved augmented reality glasses.
Mojo Vision has teamed up with holographic display firm DigiLens to develop augmented reality glasses using microLED technology.
Mojo Vision has recently shifted its focus from making AR contact lenses to using microLED technology to create better AR glasses. The new partnership aims to catapult augmented reality forward by combining the technologies developed by both organizations.
DigiLens has developed surface relief gratings (SRG) technology and waveguides for lens peak optimization for futuristic glasses. The collaboration will speed up developing items for the augmented reality (AR) and extended reality (XR) sectors.
Mojo Vision is developing the next generation of micro-LEDs, which will challenge the global display market. It has already developed the most advanced dynamic display as a prototype that shows what it is capable of.
Particularly in form factors like smart glasses, Mojo's high-performance microLED displays have the capacity to give suitable resolution, performance, and efficiency for sophisticated AR/XR systems. MicroLED displays are a crucial component of immersive, experience-based AR/XR systems and products.
Mojo Vision and DigiLens said they would meet these demands and improve the performance of DigiLens' current products in the short term while working together to promote the commercialization and utilization of the following generation of AR/XR items over the long run.
"Bringing our technologies together will raise the bar on display performance and efficiency in the AR/XR industry. Partnering with DigiLens brings AR glasses closer to mass-scale consumer electronics. These devices require a single-panel RGB micro-LED display with very small pixels, high brightness, and efficiency, and a holographic waveguide with great uniformity, large field of view, minimal eye glow in a light-weight, compact form factor," said the CEO of Mojo Vision, Nikhil Balram, in a statement.
As it transitioned from a highly appealing idea to a more useful product with broad potential and scaled-back goals, Mojo Vision secured $22.4 million in April.
The company picked Balram as CEO following massive layoffs in January, when it cut approximately 75% of its workforce. Mojo Vision previously designed contact lenses you can use with augmented reality apps. It built a prototype of that lens, powered by the world's least extensive display using microLED technology.
Read more related articles:
Disclaimer
Any data, text, or other content on this page is provided as general market information and not as investment advice. Past performance is not necessarily an indicator of future results.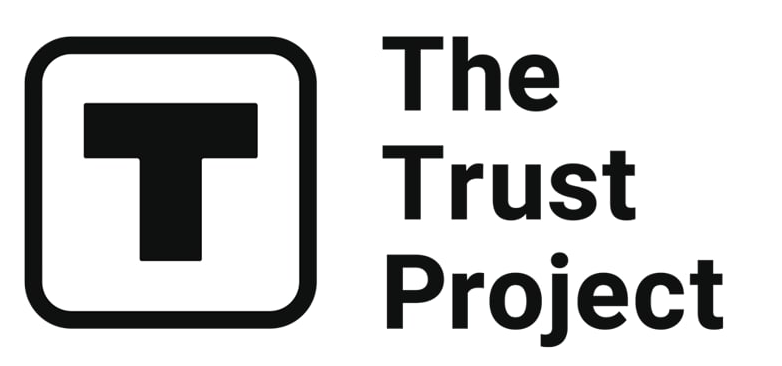 The Trust Project is a worldwide group of news organizations working to establish transparency standards.
Valeria is a reporter for Metaverse Post. She focuses on fundraises, AI, metaverse, digital fashion, NFTs, and everything web3-related.Valeria has a Master's degree in Public Communications and is getting her second Major in International Business Management. She dedicates her free time to photography and fashion styling. At the age of 13, Valeria created her first fashion-focused blog, which developed her passion for journalism and style. She is based in northern Italy and often works remotely from different European cities.You can contact her at [email protected]
More articles


Valeria is a reporter for Metaverse Post. She focuses on fundraises, AI, metaverse, digital fashion, NFTs, and everything web3-related.Valeria has a Master's degree in Public Communications and is getting her second Major in International Business Management. She dedicates her free time to photography and fashion styling. At the age of 13, Valeria created her first fashion-focused blog, which developed her passion for journalism and style. She is based in northern Italy and often works remotely from different European cities.You can contact her at [email protected]
Hot Stories
by Victor Dey
September 21, 2023
by Damir Yalalov
September 21, 2023
by Agne Cimermanaite
September 21, 2023
by Damir Yalalov
September 21, 2023
Latest News
by Cindy Tan
September 21, 2023
by Agne Cimermanaite
September 21, 2023
by Cindy Tan
September 21, 2023
by Cindy Tan
September 21, 2023