In Brief
The gap between traditional artists and the metaverse grows ever smaller with MetaMundo's
revamp as the first curated marketplace for Web3 metaverse-ready models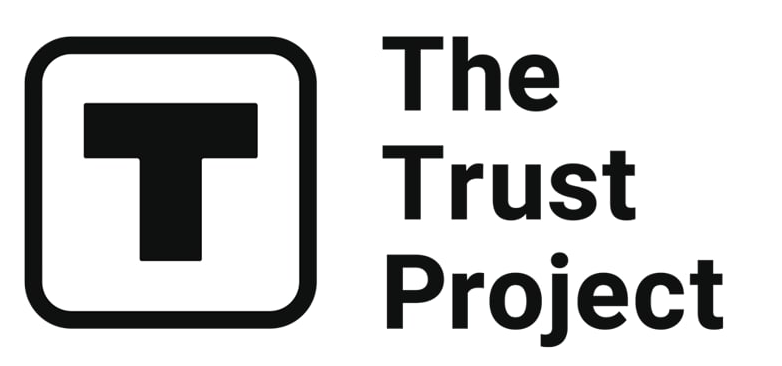 The Trust Project is a worldwide group of news organizations working to establish transparency standards.
Opening the Portal for 3D Artists to Enter the Metaverse
MetaMundo – the world's first 3D marketplace for the metaverse – has opened the doors for 3D artists to step into worlds heretofore unknown. With the unveiling of their Top 50 Creators of the Metaverse, the curated marketplace makes building the metaverse more accessible to both creators and collectors.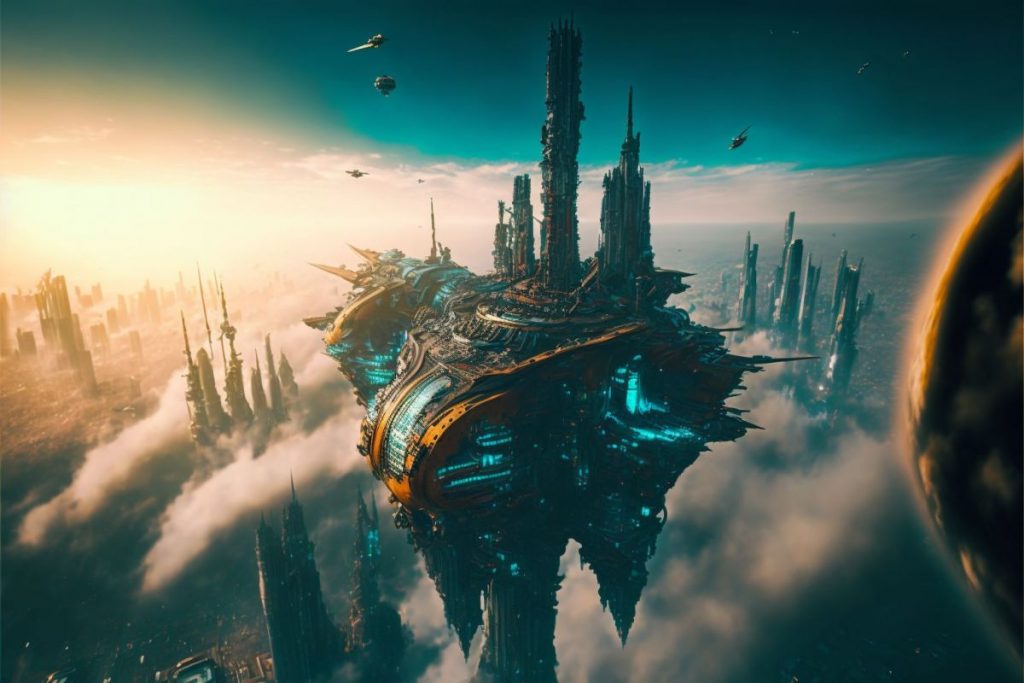 The platform ensures artists' work has been readied for use across an array of metaverse platforms. Decentraland, Spatial, VRChat, Somnium Space, Unreal Engine, Unity, Ravel – these are just a few of the virtual worlds and game engines now open to MetaMundo creators and collectors. With backgrounds as diverse as architecture, product design, character animation, and high fashion, MetaMundo's Creators of the Metaverse represents the best in 3D modeling artistry,
from creators both established and emerging.
Interoperable Metaverse Collectables
The magic word here is interoperability. Where individual creators may struggle to break into the metaverse, MetaMundo's internal tooling and conversion pipeline optimizes and converts creators' models to work across the majority of metaverse applications.
Now they're presenting these models to both the virtual and physical worlds, ready for collectors to build, populate, and adorn their own digital realities.
Top 50 Creators of the Metaverse Showcase during Miami Art Week
Not far from Art Basel itself, MetaMundo presented their Top 50 Creators of the Metaverse – a hand-picked collection of some of the world's best 3D artists, including architects, interior designers, furniture designers, artists and 3D modelers.
Every year Miami Beach comes alive with art-lovers from the world over and, within that bustle, MetaMundo's satellite showcase brings the metaverse right onto the streets of the real world.
Marketplace Revamp
The 3D model marketplace launched back in July with inaugural releases from American-modernist architect LuisFern5, renowned NFT artist Dutchtide, and metaverse architect Mila Lolli plus a collaboration between Amsterdam Dance Event and Ravel. The revamped website includes not only new artists, but new features that make it even easier for creators and collectors to find each other.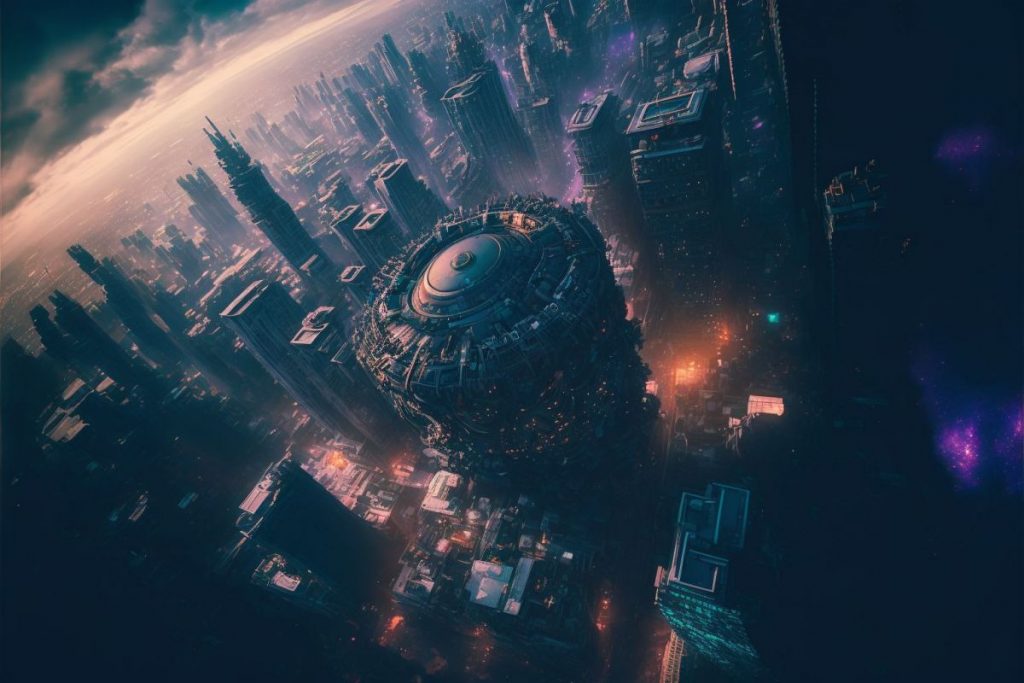 Before buying a new villa, event space, or piece of virtual furniture, potential buyers can experience them in a metaverse-simulation before committing to their purchase via the new immersive model viewer. This allows users to walk around and within the listed 3D models to fully experience them as they will be in the metaverse.
Expanding Possibilities in Metaverse-Building
With new creations come new categories to house them. MetaMundo's updated website allows users to sort by model type, with furniture and sculptures finding their place among existing architectural categories. Award-winning furniture designer, Sara Hayat, finds herself among the first to enter the platform's furniture category with several of her imaginative and modern pieces. As a fourth generation furniture designer and holder of the 2022 ADC International Architecture and Design Award, Hayat's innovative designs will cross the threshold into a whole new dimension.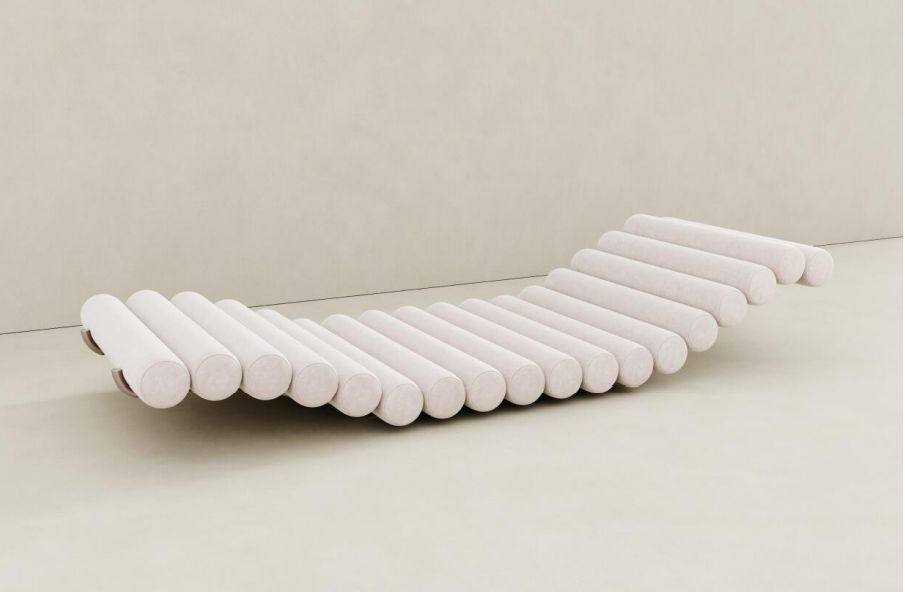 The New Home for Metaverse Architecture
The curated list of MetaMundo's Creators in the Metaverse includes impressive names from the architectural and design worlds. Kuba Jekiel, known by his moniker kuba_hyperliving, returns to the platform after his MetaMundo joint debut in October with Christian Venables, who will also take part in the relaunch. Their first drop – Synth Tower – was created for Ravel to celebrate Amsterdam Dance Event and featured a monolithic spire complete with multi-storied platforms and event spaces. This time kuba_hyperliving is back with Hyperspaces – a collection of three environments that make up 'a multiworld entertainment universe'. Each of these models is published as a 1-of-1 piece, making it entirely unique to the lucky collector who walks away victorious from the listing auctions.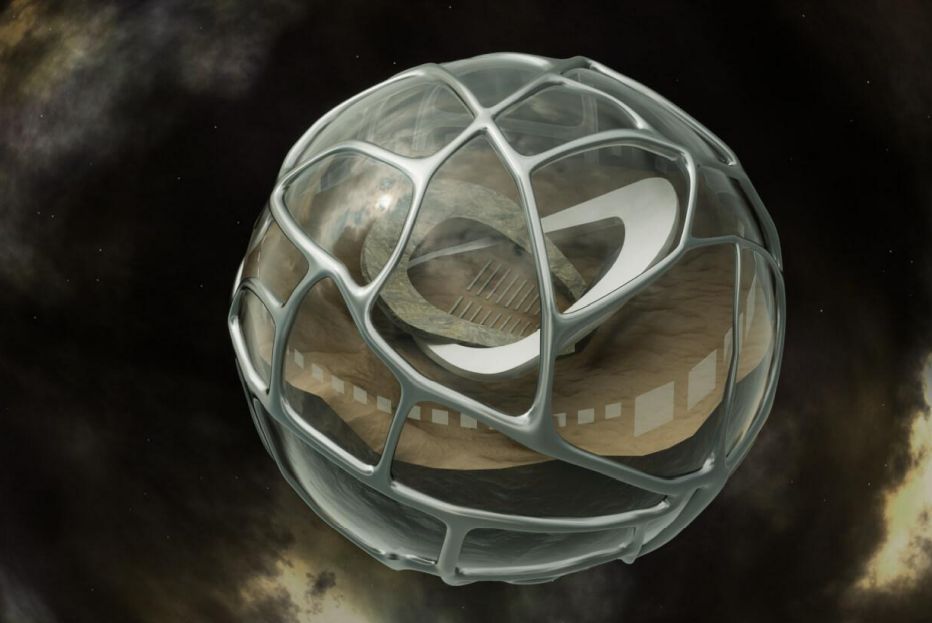 Other familiar names include Chafik Zerrouki, publishing under the name ZED, formerly of Zaha Hadid Architects, and Jennifer Durand, a current architect with the same firm. ZED's innovative and imaginative design aesthetic will make its debut in the metaverse with the VRtex. This vortex-inspired gallery acts as a conceptual portal between the real and the virtual. Conversely, Jennifer Durand's organic and fluid shapes bring a softness and elegance with her Metaverses 101 event space.

The full Creators of the Metaverse list:
0XES, Ahmedpartey, ARC4G, Archimicia, Archonomous, asigdesign, Azores Bim Studio, Bartacuss, Batlabat, bioma, Black Poser, Bl0ckstone, Brian LiFe, csavenables, Cyber Ra, Decent Architecture, Devi Loka, DFW, Drew Gilbert, Dutchtide, EWOCprojects, Fabeeo Breen, Flufflord, Francesca Fini, HVY and Immuse, James della Valle, jasir, Jay Stansfield, Jennifer
Durand, kuba_hyperliving, leomchesi, Low Poly Models, Luca Bacilieri, LucasGuzman3D, LuisFern5, Mila Lolli, Mindropx, mokiverse, MTArt, MUTANI, NFA, niftySprite aka Kirti Schoener, Nils Hansen, NeonGlitch86, Not Keepin' it Real by Maya, NotooStudio, Ogar, Oktopluz Studios, Paskdesign, Raffaella Ciani Architect, Sara Hayat Design, Scuube, SpacesDAO, Studio.Supers, Thato, Untitled,_xyz, Vicente, warrragwag, ZED.

About MetaMundo
MetaMundo is the first curated marketplace dedicated to one-of-a-kind 3D models for the metaverse. MetaMundo supports 3D creators by showcasing their models and enhancing their interoperability for use across virtual environments and games. MetaMundo partners with curated creators active in design, art, and architecture. For more information, visit
https://metamundo.co

Media contact
Name: Finn Hansen
Email: [email protected]
Telegram: @finn_metamundo
Twitter: @finn_metamundo
Disclaimer
Any data, text, or other content on this page is provided as general market information and not as investment advice. Past performance is not necessarily an indicator of future results.