In Brief
Research by McKinsey shows that women are key users in the metaverse, but men dominate the executive jobs in the industry.
Women are implementing more metaverse initiatives than men.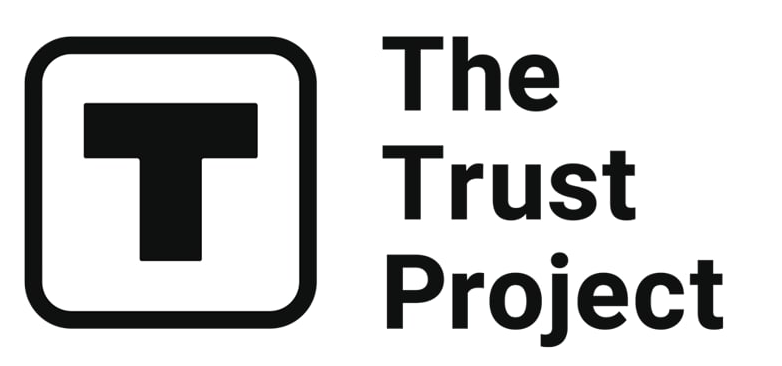 The Trust Project is a worldwide group of news organizations working to establish transparency standards.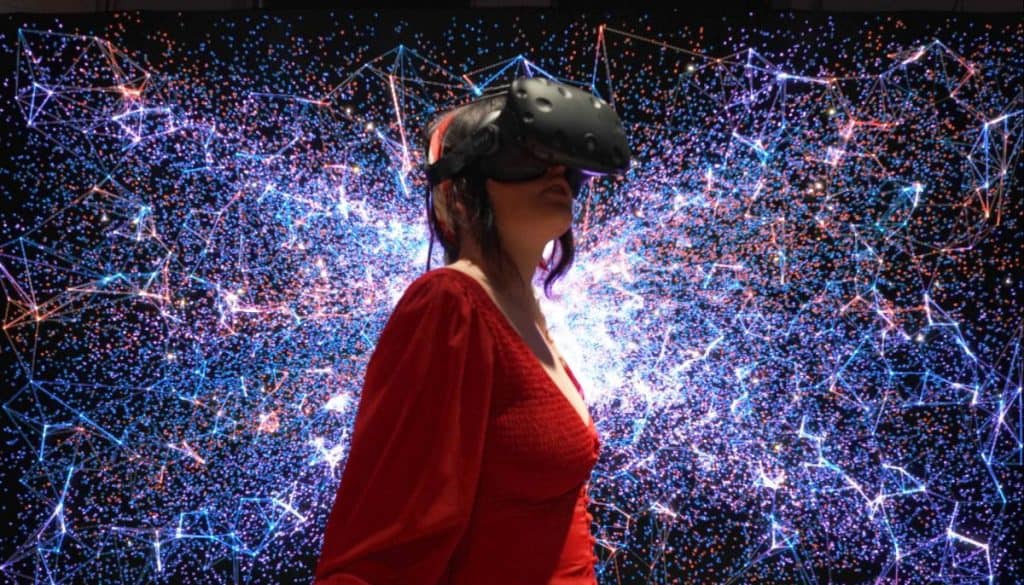 Research by McKinsey indicates that more women spend time in the metaverse compared to men. However, men dominate the industry's leadership roles, leaving women executives behind. "Even in the metaverse, women remain locked out of leadership roles," the authors noted.
The research shows that at least 41% of women have been participating in the metaverse for at least a year. Men account for 34%.
Women also tend to engage more in hybrid types of activities that link the metaverse with the physical world (education, fitness, gaming, shopping, and live events). Men's focus in the metaverse is geared toward gaming, trading NFTs, and participating in social events. The data also shows that both women and men are almost equally engaged in virtual dating, VR or AR training, attending events, and purchasing digital in-game items.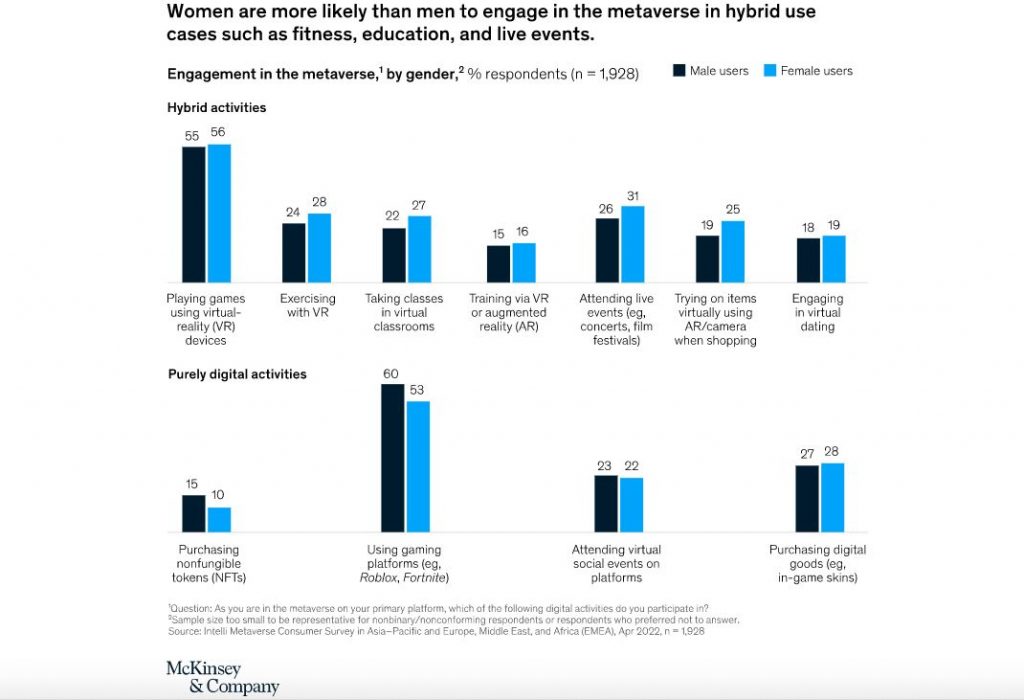 In addition, female executives are more active in implementing metaverse initiatives. Female leaders are 20% more likely to integrate metaverse projects into marketing, product design, and employee training than their male counterparts. Male executives, on the other hand, prefer holding events, conferences, and meetings in the metaverse.
"Female consumers and executives are more proactive about metaverse usage and initiatives than male consumers and executives, yet women are still locked out of leadership roles in the metaverse economy,"

the researchers noted.
In the past five years, metaverse companies led by men have received significantly more total entrepreneurial funding than women-led metaverse companies.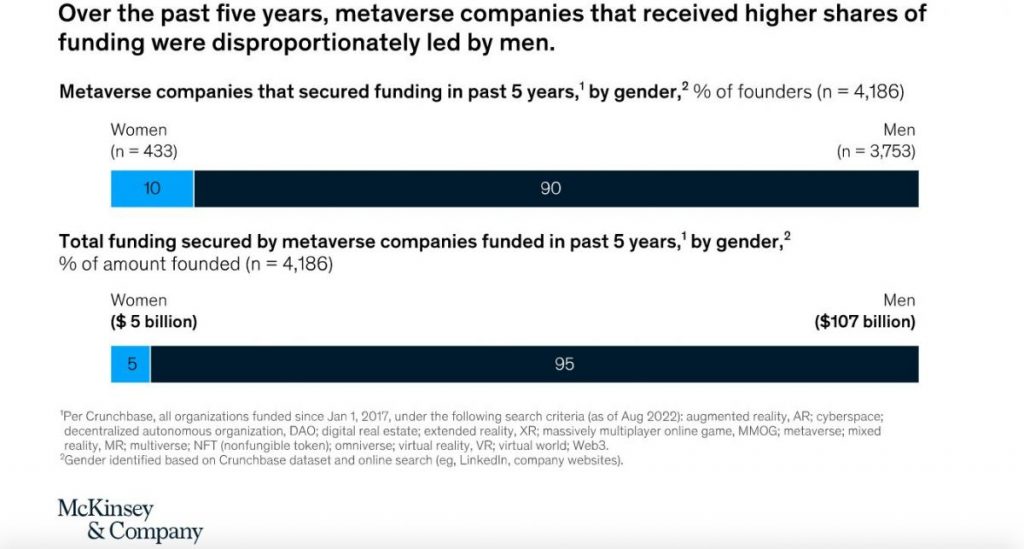 Moreover, 90% of leadership positions in the metaverse industry belong to men. Merely 8%–10% of female executives lead the organizations that shape metaverse standards. In comparison, women also lead only 9% of Fortune 500 companies.
Women are active users of the metaverse, but sadly, they almost never get to be among the decision-makers. The existing gender gap in the workplace is prevalent in the metaverse. Yet the metaverse opens up numerous opportunities for new businesses, and it's here to challenge the global economy, giving us hope that the gender gap will eventually be closed.
McKinsey's report from June indicated that the metaverse will be worth $5 trillion by 2030.
Related posts:
Disclaimer
Any data, text, or other content on this page is provided as general market information and not as investment advice. Past performance is not necessarily an indicator of future results.