Following public beta, Walken announces token launch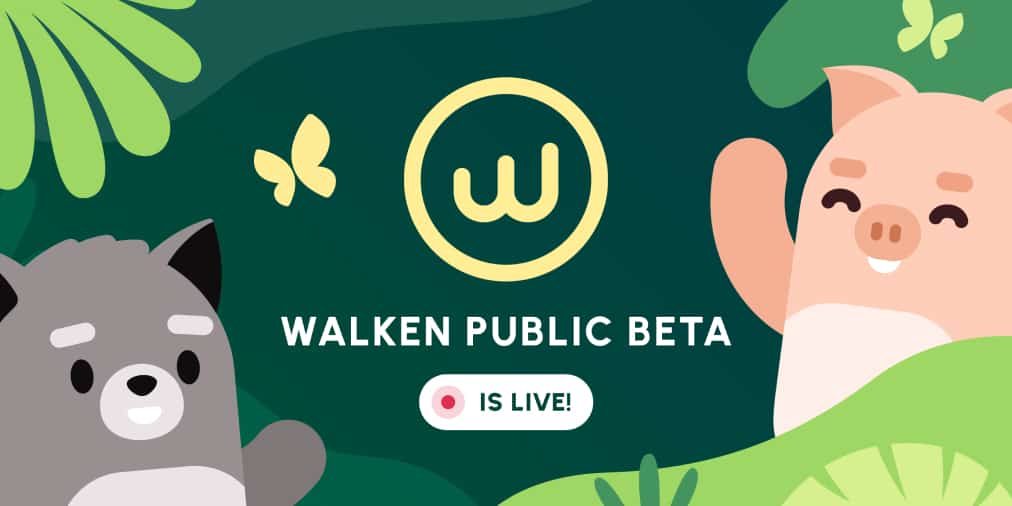 Do you miss the Pokemon GO summer? Well, time to get Walken. Following a three-month-long closed beta testing period, the hotly awaited free-to-play and move-to-earn game inspired by Pokemon GO and Tamagotchi opened its first public beta period last week. On June 13, they followed that exciting news by announcing their proprietary $WLKN token will launch soon via the Bybit Launchpad.
As of last week's live public beta, the most avid fans of this upcoming fitness-focused game can work on their own well-being while helping the Walken team refine their final product. Available on iOS and Android, Walken gamifies a healthy lifestyle, encouraging players to start taking steps to not only improve their health but also to generate exclusive digital rewards.
Here's how it works. According to the Walken knowledge base, "The steps walked in real life are converted into the in-game soft currency–Gems–that is used to level up CAThletes (NFT characters)." Thinking ahead of the curve, Walken has incorporated rigorous validation algorithms to prevent players from cheating the native step counters that capture data from each device. That detail really matters because eventually, those steps can become currency.
"CAThletes compete in running disciplines for $WLKN tokens–SPL-Tokens based on Solana Smart Contract," the knowledge base says. Players can use these tokens to buy gear on the in-game NFT marketplace for their own CAThletes or to acquire stronger or specialized competitors and build a well-rounded competitor roster. "The more a player walks, the stronger their CAThlete gets, winning them more tokens per competition," Walken continues. "Thus, physical activity directly impacts players' income and how high they score in the game!"
After signing in and setting up a wallet, new players immediately meet their own free CAThlete. That means Walken fans can get involved without any cost to enter. The term CAThelete itself constitutes a play on words, alluding to both the exercise-oriented nature of this game and the vaguely cat-like appearance of each avatar.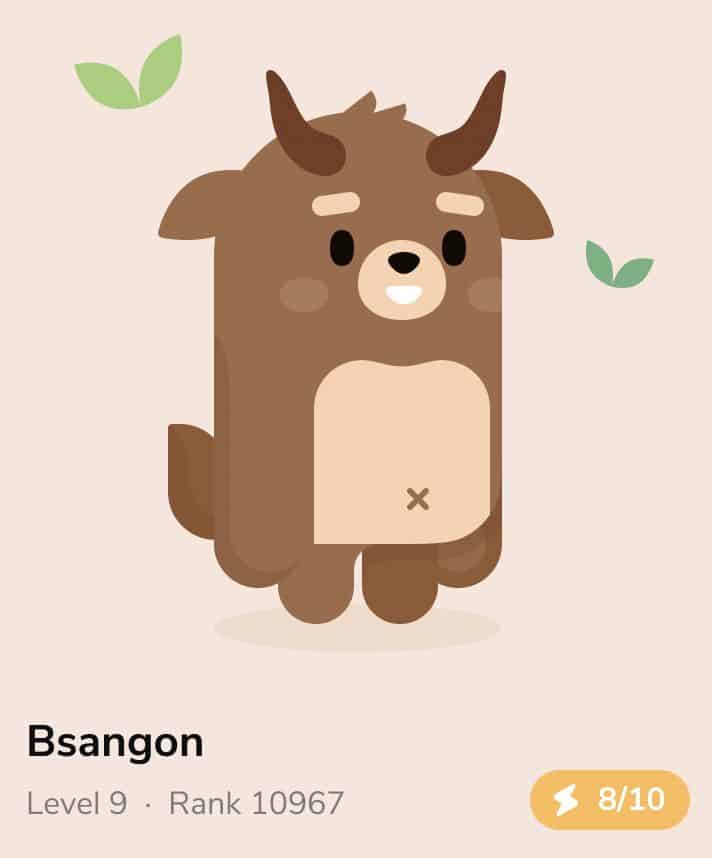 Every player's first courtesy CAThlete comes from a randomly generated set of genes remixing attributes like ears, tail, and environment. As a blog post announcing Walken's public beta explains, these features impact the character's appearance and its stats points and rarity. Upon reaching level 6 in the game, each CAThlete's then minted as an official NFT. Players can skip straight to that part by paying up front.
"CAThletes compete in 6 Leagues, with a higher reward on stake in each subsequent League," reads sponsored content by Walken published on AMBcrypto. Walken placed the same in-house article on Business News, just so you know. "From the start, any CAThlete can enter League 1 and compete in 3 running disciplines: sprint, marathon, urban running." To enter higher-stakes competitions and win bigger $WLKN rewards, players just need to take more steps. Walken says this will foster stable tokenonomics. Players can also earn tokens by selling items and CAThletes on the Marketplace, but moving is easy and free.
In a Tweet this Monday, crypto trading platform Bybit announced that $WLKN will launch with them. Details state the snapshot period for $ starts on June 16 at 00:00 UTC. Traders can get in on the Lottery or Subscription period starting June 21 at 03:30 UTC. Distribution kicks off at 11:00 UTC that same day, with Allocation Results coming out at 12:00 UTC. At present, the value of 1 $WLKN equates to 0.0165 USDT.
Walken's development team has already listed new features on the horizon back on their own Medium account. They'll take a page out of the Tamagotchi playbook particularly en vogue at present in NFT games and require players to feed their CAThletes. "This feature will be introduced as part of our efforts to combat NFT price inflation and keep players actively engaged," Walken wrote.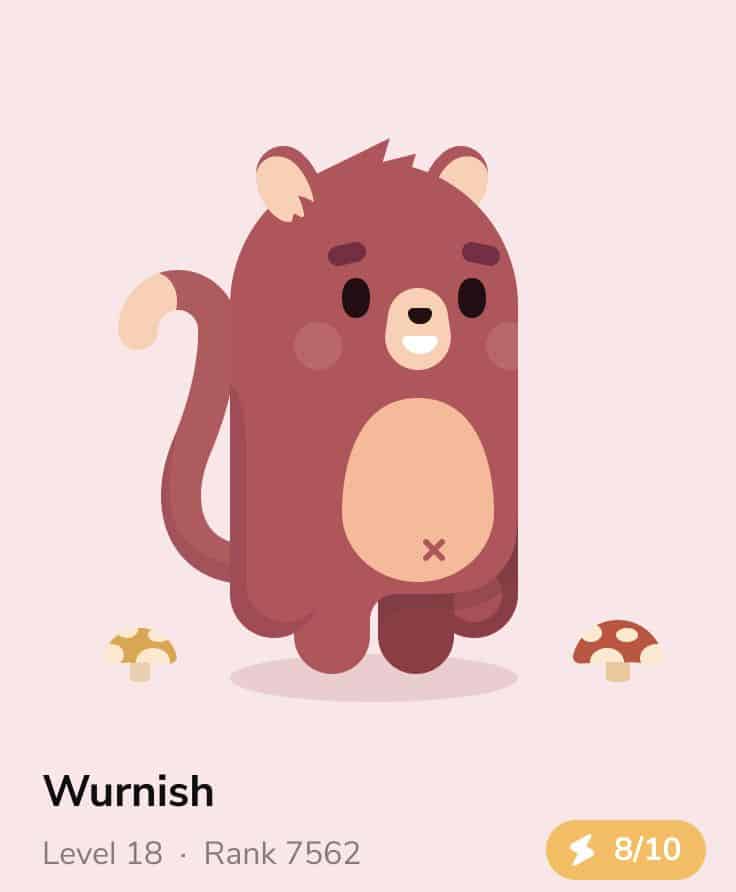 On the grander scale, they've got eyes on the possibility of creating a Walken protocol, "a platform for similar games by us and other developers."
For now, the new public beta already hosts developments that respond to the tests so far. Walken reimagined how they visualize competitions. Now, they're imagining new ways to pump the value of $WLKN–enabling tournaments between players and cross-breeding capabilities so players can spawn specialized CAThletes. "Time-limited events where users can monetize their activity in the app even better and NFT life cycle together with further utility improvement will enhance gaming experience and empower the players to earn more," their sponsored content continues.
Their last beta worked closed with 10,000 testers from 120 countries. In total, the game has facilitated more than 1.25 million competitions since it launched for anyone. "Testers have hit a remarkable total of 830 million steps during the closed beta," they said. "This amount of steps equals to walking around the world 13 times!"
Ultimately, Walken's IRL health impact still proves the much-hyped game's most exciting potential. Maybe formal healthcare could employ this gamifying tactic in the future.
For now, Walken wants your muscles to act like their social footprint, which tops 286,000 users across networks and keeps "getting bigger and bigger every day." Download Walken from the Apple App Store or Google Play Marketplace and get in on the ground floor for your own greater good.
Read related posts:
Disclaimer
In line with the Trust Project guidelines, please note that the information provided on this page is not intended to be and should not be interpreted as legal, tax, investment, financial, or any other form of advice. It is important to only invest what you can afford to lose and to seek independent financial advice if you have any doubts. For further information, we suggest referring to the terms and conditions as well as the help and support pages provided by the issuer or advertiser. MetaversePost is committed to accurate, unbiased reporting, but market conditions are subject to change without notice.
About The Author
Vittoria Benzine is a Brooklyn-based art writer and personal essayist covering contemporary art with a focus on human contexts, counterculture, and chaos magic. She contributes to Maxim, Hyperallergic, Brooklyn Magazine, and more.
More articles


Vittoria Benzine is a Brooklyn-based art writer and personal essayist covering contemporary art with a focus on human contexts, counterculture, and chaos magic. She contributes to Maxim, Hyperallergic, Brooklyn Magazine, and more.
Hot Stories
by Victor Dey
December 04, 2023
by Victor Dey
December 01, 2023
by Victor Dey
November 30, 2023
by Kumar Gandharv
November 30, 2023
Latest News
by Alisa Davidson
December 04, 2023
by Alisa Davidson
December 04, 2023
by Nik Asti
December 04, 2023
by Alisa Davidson
December 04, 2023