"DO NOT POST" show at West Chelsea Contemporary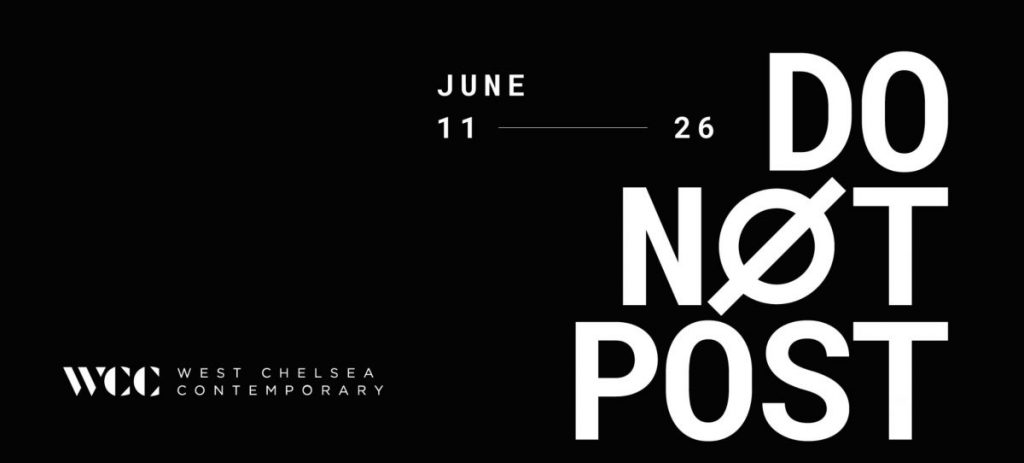 Austin, TX, art gallery West Chelsea Contemporary celebrated the city's Consensus2022 crypto and Web3 conference last Friday by unveiling "DO NOT POST," a three-week exhibition of ultra-rare digital artworks by leading NFT artists like Beeple, Mad Dog Jones, and Ness Graphics.
On view through Sunday, June 26, "the show encapsulates its title as it also features large-scale, original works from some of the most exciting contemporary artists today, all from the gallery owner's private collection exclusively available for acquisition during the duration of the exhibit," an event description explains.
Monica Quiñonez, Director of Marketing and PR at WCC gallery, told Metaverse Post, "The show's selection focuses on artists that are both recognizable and influential in the crypto art space. Their names are here to stay in the broader landscape of digital artwork, and many can be placed within a cyberpunk universe, an identifiable movement with NFT art."
To complement and protect the rarity of these artworks and maybe nod to the unique focus on 'hype' that characterizes NFTs, "DO NOT POST" remains true to its title. No photos of the artworks or exhibition are allowed, and certainly, no social media posts.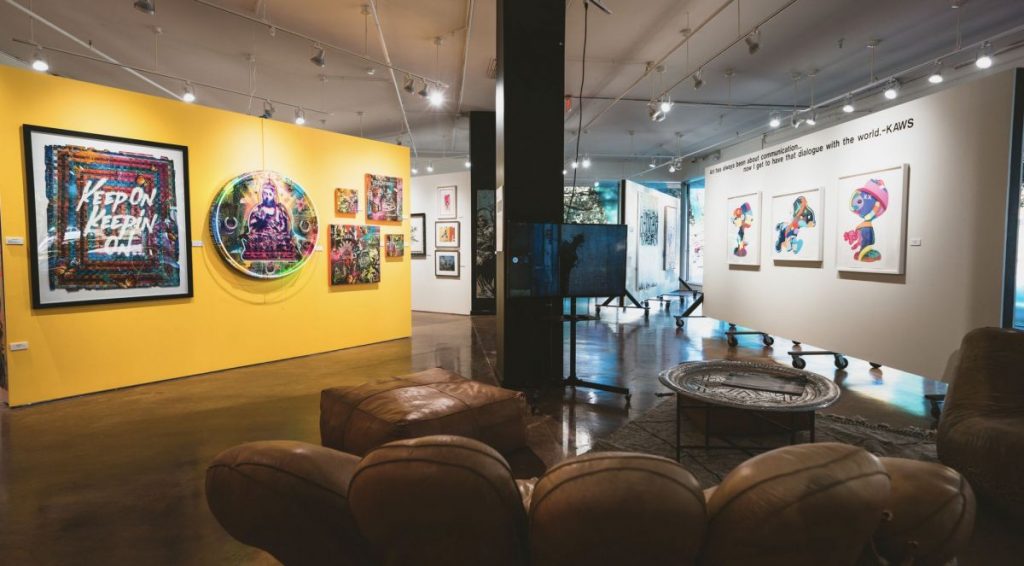 "The exhibit features original works from the owner's collection that are rare and have never been shown all together in such a way before now, thus, the need for exclusivity and secrecy and the no photo/posting policy," Quiñonez said. WCC even forbade the press from sharing photos after opening night. We've collected some imagery of the gallery's recent show titled "Concrete to Canvas" so you can get a sense of the space.
Filling the gallery's 7,800 square-foot space in the heart of downtown Austin, WCC has arranged a few pieces from "DO NOT POST" to face outwards towards W. 6th Street, "engaging viewers with three massive 75-inch screen displays." Quiñonez added, "The orientation of screens is both horizontal and vertical in order to display these works in their optimal direction, and their placement within the gallery space is meant to create an experience that transports the viewer out of the gallery's more traditional bright lights and white walls."
Despite the secrecy, all artworks in "DO NOT POST" are available for purchase. Check out the gallery's OpenSea for a hint at what's on view. According to Quiñonez, "the pieces from the owner's collection will be for sale in-person through the duration of the show."
If you don't have a chance to swing through the Lone Star State, fret not—these are just the early days of WCC's NFT art explorations. Founded in 2002, the gallery—formerly known as Russell Collection—has built its programming on blue-chip superstars who spearheaded innovative modern and contemporary art movements like Pop and Street Art. Think Andy Warhol, Alex Katz, KAWS, and Yayoi Kasuma.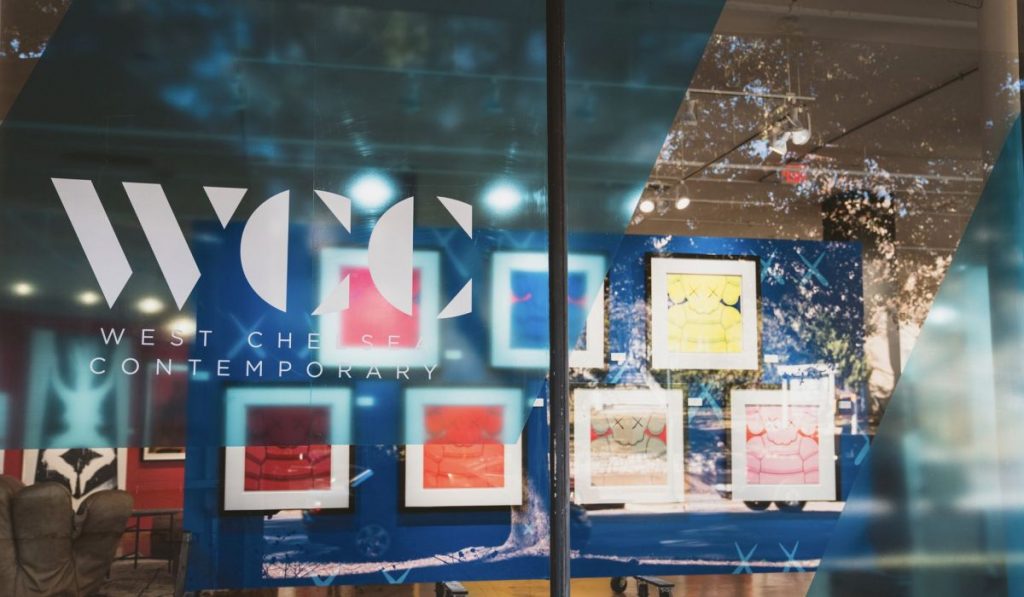 According to Quiñonez, WCC first got involved with NFTs in August 2021, when the gallery hosted a panel "on the state of the NFT market and a conversation around the future of art and crypto" in partnership with Chainlink, featuring speakers like artist Lyora Pissarro, collectors Clayton & Kyle Hoover, Cambridge Analytica whistleblower and Austin native Brittany Kaiser, and NFT-focused lawyer Luke Roniger of King & Spalding.
"Then, in October of 2021, the gallery collaborated with Brittany Kaiser, who is also a data rights activist and co-founder of the NFTFoundation, to act as the gallery's second guest curator for its 'On the Wall' capsule exhibition, where she curated select NFTs from Helsinki-based Finnish artist VESA," Quiñonez said. "Working on a multitude of projects across the globe, VESA has been creating digital works since 2008 and minted a select few—Universal Invitation, The Struggle, and RedEye—exclusively for that partnership with West Chelsea Contemporary."
"The gallery plans to continue to evolve this component of its offerings in this growing frontier," she said. "As the collection grows, so will the scope of movements represented." Assured that NFTs are here to stay, WCC has dared to stage an exhibition with no social media impressions. Its impact will, perhaps, be felt more profoundly.
Read related posts:
Disclaimer
In line with the Trust Project guidelines, please note that the information provided on this page is not intended to be and should not be interpreted as legal, tax, investment, financial, or any other form of advice. It is important to only invest what you can afford to lose and to seek independent financial advice if you have any doubts. For further information, we suggest referring to the terms and conditions as well as the help and support pages provided by the issuer or advertiser. MetaversePost is committed to accurate, unbiased reporting, but market conditions are subject to change without notice.
About The Author
Vittoria Benzine is a Brooklyn-based art writer and personal essayist covering contemporary art with a focus on human contexts, counterculture, and chaos magic. She contributes to Maxim, Hyperallergic, Brooklyn Magazine, and more.
More articles


Vittoria Benzine is a Brooklyn-based art writer and personal essayist covering contemporary art with a focus on human contexts, counterculture, and chaos magic. She contributes to Maxim, Hyperallergic, Brooklyn Magazine, and more.
Hot Stories
by Victor Dey
November 30, 2023
by Kumar Gandharv
November 30, 2023
by Victor Dey
November 30, 2023
by Nik Asti
November 29, 2023
Latest News
by Alisa Davidson
November 30, 2023
by Victor Dey
November 30, 2023
by Alisa Davidson
November 30, 2023
by Nik Asti
November 30, 2023