In Brief
The previous scandal of 2021 has caused a major shift in how law firms handle crypto issues, and now more firms are beginning to specialize in the area
With their expertise, clients can rest assured that their investments in digital assets will be protected and remain compliant with applicable laws and regulations.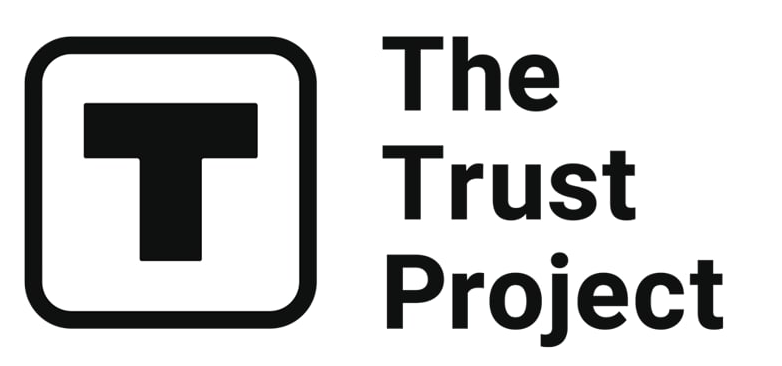 The Trust Project is a worldwide group of news organizations working to establish transparency standards.
Cryptocurrencies and blockchain technology are becoming increasingly popular, and with this popularity comes a need for legal advice.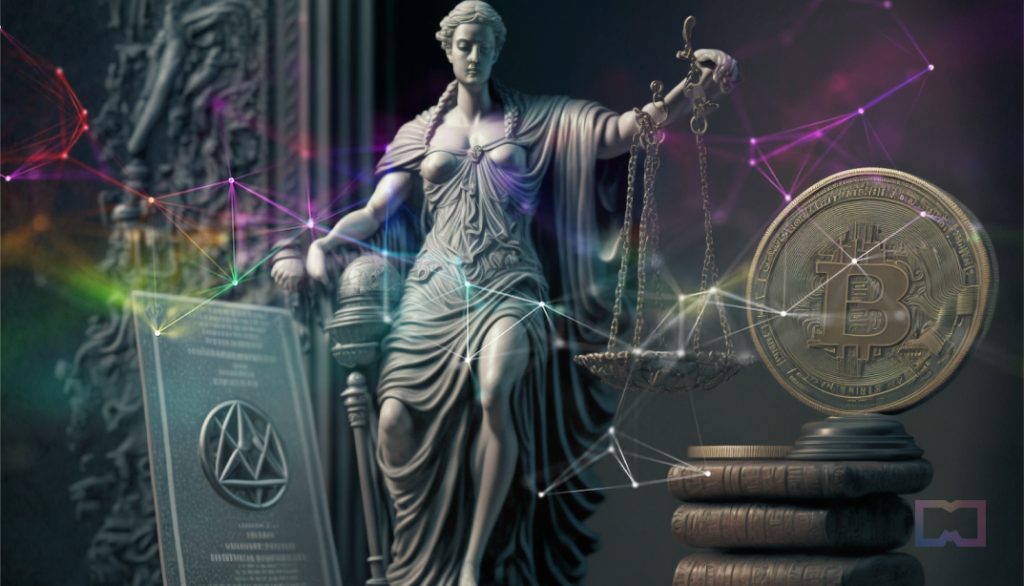 Some of the top law firms have begun to specialize in cryptocurrency law, offering the best legal advice possible.
The previous scandal of 2021 has caused a major shift in how law firms handle crypto issues, and now more firms are beginning to specialize in the area. To help you find the best legal advice possible, we have put together a review of the top 20 crypto law firms in 2023.
Here is our top 20 crypto law firms list:
Perkins Coie
Perkins Coie is a global law firm with offices in Asia, Europe, and the United States. The firm specializes in intellectual property, blockchain technology, and cryptocurrency legal advice. They are also industry leaders in blockchain-related litigation and enforcement.
With 1,200 lawyers working out of 17 offices in the US and four in China, Perkins Coie has its main office in Seattle, Washington. The business was listed by Law360 in 2020 as the 11th-largest law firm in the US. Perkins Coie has received Fortune's 100 Best Companies to Work For designation for 20 years running.
Perkins Coie has conducted work for some of the most prominent players in the blockchain and cryptocurrency industry, such as Coinbase, Ethereum, Ripple Labs, and more. The firm's crypto-law focus is on: transactions, capital markets, regulations, compliance, governance, privacy, data protection, tax matters litigation, and enforcement.
Mishcon de Reya
In order to stay on the right side of legal and regulatory compliance, Mishcon's Blockchain Group assists businesses in implementing blockchain technologies. The team has worked on projects in a number of industries, including real estate, retail, recruitment, the arts, and of course, cryptocurrencies.
Mishcon provides advice on the different fund-raising formats, such as ICOs (Initial Coin Offerings) and STOs (Security Token Offerings), and ensures that their client complies with the necessary KYC (Know Your Customer) and AML (Anti-Money Laundering) requirements when setting up crypto projects in particular.
A staff of 600 attorneys from Mishcon de Reya operates out of three overseas offices (London, Singapore, and Hong Kong). In addition to its blockchain expertise, Mishcon is a full-service law practice with hundreds of areas of specialization in corporate, litigation, employment, and real estate law.
Selachii
Therefore, Selachii is a leading UK-based crypto law firm that specializes in cryptocurrency and blockchain technology. With offices in London, Birmingham, and Bristol, Selachii provides legal advice on matters related to the blockchain and digital asset markets.
The firm's attorneys specialize in: ICOs/STOs; token sales; internal governance; regulatory compliance; token issuance/investment contracts; cryptocurrency exchanges; and commercial dispute resolution.
Selachii is also well-versed in the areas of data protection, corporate and commercial law, eCommerce regulation, and more. The team has extensive experience advising on the legal aspects of blockchain technology within the UK and internationally. The firm has represented clients in the UK, Switzerland, Singapore, and the US.
Gordon Law
Based in Chicago, Illinois, US, Gordon Law firm focuses on cryptocurrency taxation and law. Gordon Law provides the kind of hands-on crypto lawyer you need if you're an individual dealing with tax difficulties related to cryptocurrencies. The company serves both domestic and foreign clientele.
The firm focuses on crypto tax planning, US and international cryptocurrency reporting (FBAR/FinCen 114, Form 8938, etc.), voluntary disclosures to the IRS, audit defense strategies for IRS audits related to cryptocurrencies, and estate planning with cryptocurrencies in mind.
Beyond legal advice and educational seminars, Gordon Law also provides its clients with a number of other services, such as tax planning and preparation, compliance consulting services, asset protection strategies, and more.
Davis Polk
The prestigious US law firm Davis Polk has 1000 attorneys located in 7 nations, including the US, UK, China, Japan, France, and Brazil. Davis Polk, which was named Law Firm of the Year 2021 at The American Lawyer Industry Awards, offers legal counsel and assistance to financial institutions in a variety of contexts, both inside and beyond the cryptocurrency industry.
Davis Polk's crypto-law practice focuses on areas such as the creation of digital coins, VC funds, exchanges, custodial services, and more. In addition to its cryptocurrency expertise, Davis Polk also offers legal advice on matters related to corporate law, capital markets, financial regulation, investigations & enforcement proceedings, M&A deals, and private equity.
On the internet, Elon Musk's acquisition of the social media site Twitter is Davis Polk's most well-known project. As part of Musk's arrangement, Davis Polk is offering legal counsel to the investment banks setting up a $6.5 billion lending facility.
Fenwick & West
The law company Fenwick & West LLP has offices in Silicon Valley, San Francisco, Seattle, New York City, Santa Monica, Washington, DC, and Shanghai. It has nearly 430 attorneys on staff.
Fenwick & West is a renowned firm whose practice areas specialize in technology companies, life sciences organizations, and start-ups. Their legal experts are organized into four key categories with various subsections: corporate, litigation, tax, and intellectual property. As of late, the organization has been embroiled in controversy for its endorsement of FTX's fraudulent activities.
Fenwick & West has a strong portfolio of clients in the blockchain and cryptocurrency space, offering legal advice and assistance to token issuers, investors, exchanges, custodians, payment processors, and other related companies. The firm also offers services in corporate finance and M&A transactions involving cryptocurrencies.
Paul Hastings
In 1951, Lee Paul, Leonard Janofsky, and Robert Hastings established Paul Hastings in Los Angeles. Paul Hastings grew both in size and geographic scope throughout time to serve the needs of its clients. New York is now the company's largest office due to the Wall Street clients it serves. The company keeps a significant presence in major economic and corporate hubs across the world, including California and other parts of Asia, Europe, Latin America, and the United States.
In the core finance areas of structured credit, leveraged finance, private credit, capital markets, and real estate finance, the company is one of just a few law firms that made the list of Top 20 Crypto Law Firms in 2022.
Cooley
International law company Cooley LLP is based in Palo Alto, California, and has offices all around the world. Corporate, litigation, intellectual property, fund formation, employment, public markets, life sciences, clean technology, real estate, financial services, retail, regulatory, and energy are among the practice areas of the business.
Cooley is renowned for its technology and life sciences practice, as well as their extensive experience with high-profile IPOs, venture capital connections, and financing. Above the Law consistently ranks Cooley as an elite law firm in regard to tech companies, startups, emerging growth companies, and VC firms. To top it all off, they represent a third of the Billion Dollar Startups Club featured in The Wall Street Journal.
In its annual ranking of American law firms by gross income, The American Lawyer placed Cooley at number 47. Cooley's practice areas were ranked in the second through eighth tier by Top Legal 500 and the Nationwide Law Journal's NLJ 250 in their national assessment of law firms. In addition, U.S. News & World Report selected Cooley as the top biotechnology legal firm for 2011–2012.
Goodwin Procter
Across the world, Goodwin Procter LLP practices law. It has over 1,800 lawyers spread among offices in Boston, Cambridge, Frankfurt, Munich, Hong Kong, London, Los Angeles, Luxembourg, New York City, Paris, Santa Monica, Silicon Valley, San Francisco, Singapore, and Washington, D.C. It is one of the largest legal firms in the world based on revenue.
When it comes to problems involving financial institutions, intellectual property, private equity, real estate capital markets, securities litigation, white-collar defense, technology, and the life sciences, Goodwin specializes in complicated transactional work, high-stakes litigation, and advisory services.
The company has a reputation for providing advice to fast-growing companies in the real estate, life sciences, and technology industries, as well as the private equity and venture capitalists who fund them. The company is "among the top in the IT and capital arena," and Silicon Valley startups frequently seek its advice. In all phases of a company's lifecycle, including financing, capital market transactions, mergers and acquisitions, collaborations and licensing, intellectual property, and regulatory issues, Goodwin's transactional attorneys serve both public and private enterprises.
Hogan Lovells
A joint London and Washington, DC headquarters for the American-British law firm Hogan Lovells. Hogan & Hartson, an American law firm, and Lovells, a British law company, joined forces to form the new firm in 2010. There are 40 locations spread around the United States, Europe, Latin America, the Middle East, Africa, and Asia, where it has about 2,400 lawyers working there.
In terms of income in 2013, Hogan Lovells ranked as the eleventh-largest legal firm in the world, generating about $1.8 billion (£1.1 billion) in total. With gross revenues of more than $2 billion, the company had ascended to seventh place globally by 2017.
Latham & Watkins
American law firm Latham & Watkins LLP is a global organization. Latham, which was established in Los Angeles, California, in 1934, is the second-largest law firm in the world in terms of revenue. Latham is among the most successful legal firms in the world as of 2021, with profits per partner reaching $4.5 million.
The firm obtained the most practice and attorney rankings from Chambers and Partners in 2021. The company has been named an "A-List All-Star" by The American Lawyer and is one of just three to have been listed on the A-List every year since the list's debut in 2003.
Skadden, Arps, Slate, Meagher & Flom
Skadden, Arps, Slate, Meagher & Flom LLP, and Affiliates is an elite US-based law firm headquartered in the bustling metropolis of New York City. Since its inception in 1948, it has maintained a prominent standing amongst other leading American legal practices due to its efficient handling of corporate mergers and acquisitions. This esteemed organization continues to be at the forefront of cutting-edge solutions for complex financial problems.
In 2015, Skadden made history when it became the first-ever law firm to handle more than $1 trillion in mergers and acquisitions deals within one year. Additionally, its exceptional accomplishments caught the attention of The Financial Times "Innovative Lawyers" report which named Skadden as North America's most innovative law firm for three consecutive years.
Shearman & Sterling
Established in New York City, Shearman & Sterling LLP is a multinational law firm with an international presence. Attorneys from 80 countries and speaking 60 languages offer expertise in US, English, EU, French, Spanish, and German Hong Kong OHADA laws as well as Dubai International Financial Centre and Abu Dhabi Global Market legalities. With nearly half of the lawyers practicing outside of the United States., this leading law firm provides worldwide access to exceptional legal services.
After World War II, Shearman & Sterling assisted German firms like Siemens and BASF in reorganizing their debts and reemerging as respectable exporters to the United States. The firm's attorneys helped Daimler, the first German company to list on the New York Stock Exchange, do so in 1993, inspiring other significant corporations to do the same.
Covington & Burling
Legal aid is a major component of Covington's pro bono work with local residents. The Neighborhood Legal Services Program, the Children's Law Center, and Bread for the City are the three legal aid organizations that attorneys at the firm can work at during a six-month rotation program.
The LegalTimes reported on November 20, 2012, that the South Korean Embassy had retained Covington & Burling to provide guidance on a related visa for Korea. According to reports, senior counsel Martin Gold and associate Jonath worked with Covington of counsel Brian Smith and senior international policy adviser Alan Larson to lead the case.
K&L Gates
This international law firm has a team of experienced lawyers who specialize in advising clients on the legal aspects and opportunities related to digital assets. They provide strategic counsel on how to use these assets for maximum benefit.
With more than 45 offices across five continents, K&L Gates is at the forefront of international legal services. K&L Gates strives to provide clients with cutting-edge counsel on various regulatory issues related to digital assets and is a sought-after legal resource for cryptocurrency businesses.
Their attorneys also have a wealth of experience in the areas of securities and commodities, which require specialized knowledge and understanding of complex laws. In addition to this, they are knowledgeable about evolving tax regulations that may apply to digital asset firms as well as FinCEN requirements.
DLA Piper
If you're looking for a legal partner with global reach, then DLA Piper is a perfect choice. Boasting offices in 40 countries across five continents and revenue of $3.47 billion, it has firmly established itself as one of the top three law firms in America -with an average profit per equity partner at an impressive $2.5 million.
The firm is known for its expertise in corporate law, energy and natural resources, banking & finance, and regulatory matters. In particular, they have a well-rounded team of professionals who specialize in advising their clients on the legal aspects of digital asset investments.
DLA Piper provides sophisticated advice to help companies navigate the complexities associated with the cryptocurrency industry and its regulatory environment. They have significant expertise in blockchain technology, which they combine with traditional legal practice areas to ensure that their clients are well-protected when engaging in digital asset transactions.
Ropes & Gray
Founded in 1865 by John Codman Ropes and John Chipman Gray, Ropes & Gray LLP is a distinguished global law firm that boasts 13 offices spanning the United States, Asia, and Europe. With over 1,500 lawyers and professionals worldwide, this exemplary practice caters to corporations and financial institutions alike; government organizations; universities; plus healthcare companies.
Ropes & Gray has a team of experienced lawyers who specialize in advising clients on the legal aspects and opportunities related to digital assets. Their attorneys have significant experience in securities and commodities, which require specialized knowledge and understanding of complex laws. In addition to this, they are knowledgeable about evolving tax regulations that may apply to digital asset firms as well as FINRA requirements.
White & Case
White & Case LLP is a distinguished international law firm based in the heart of New York City. Established in 1901, this prestigious organization has become one of the leading firms on a global scale, with 46 offices across 31 countries and earning its place amongst the top ten highest-grossing worldwide legal establishments.
The company also has one of the world's most successful international arbitration practices, with the Global Arbitration Review ranking it as top every year from 2015 through 2019 and, most recently, in 2021. In addition, GAR notes that White & Case has the most recognized market-leading practitioners and the greatest portfolio value of any firm for the years 2020–2022, which is a full 20% greater than the portfolio at the second-largest firm.
Simmons & Simmons
Simmons & Simmons is a celebrated British law firm located in CityPoint, off Moorgate. With more than half of its staff based in the London office, this legal powerhouse has expanded to serve clients across Europe, the Middle East, and Asia with seasoned branch offices established to meet their needs.
According to documents obtained by the Süddeutsche Zeitung and the International Consortium of Investigative Journalists, Simmons & Simmons worked with significant foreign property owners and offshore businesses, including an investment firm managed by Sheikh Hamad bin Abdullah Al Thani (at the time Qatar's foreign minister), while Troup served as the firm's senior tax partner.
In the cryptocurrency space, Simmons & Simmons is one of the top 20 crypto law firms in 2023. It has a dedicated team of lawyers who specialize in advising clients on all aspects of blockchain technology and digital assets, including investments, regulations, taxation, litigation, and dispute resolution.
Morrison & Foerster
Morrison & Foerster LLP (commonly known as MoFo) is a global American legal company with 17 locations spread across the Americas, Asia, and Europe. Its headquarters are in San Francisco, California. More than 1,000 attorneys at the firm provide legal counsel to clients in a variety of fields, including intellectual property, patent litigation, corporate/M&A, business restructuring, and securities.
In July of 2013, Morrison & Foerster acted as legal counsel for SoftBank in its acquisition of a massive 78 percent stake in Sprint Nextel. The Wall Street Journal called this transaction one of the most intricate and unique deals ever conducted, an accomplishment that speaks to our firm's expert proficiency. Additionally, we represented Softbank during Alibaba's historic U.S. IPO, which is still the largest initial public offering on record.
Conclusion
As you can see, some of the top 20 crypto law firms in 2023 are well-established and respected legal entities. With their expertise, clients can rest assured that their investments in digital assets will be protected and remain compliant with applicable laws and regulations. Whether it's a startup or an established firm, these lawyers provide experienced counsel to help navigate the complexities of digital asset laws.
To make sure that you get the best legal advice for your cryptocurrency investments or blockchain projects, it's important to research and compare different law firms in your region. The companies listed above are a great place to start, but there may be other firms that offer more specialized services or even higher-quality representation.
Related articles:
Disclaimer
Any data, text, or other content on this page is provided as general market information and not as investment advice. Past performance is not necessarily an indicator of future results.