Vatom joins elrow for European music fest expansion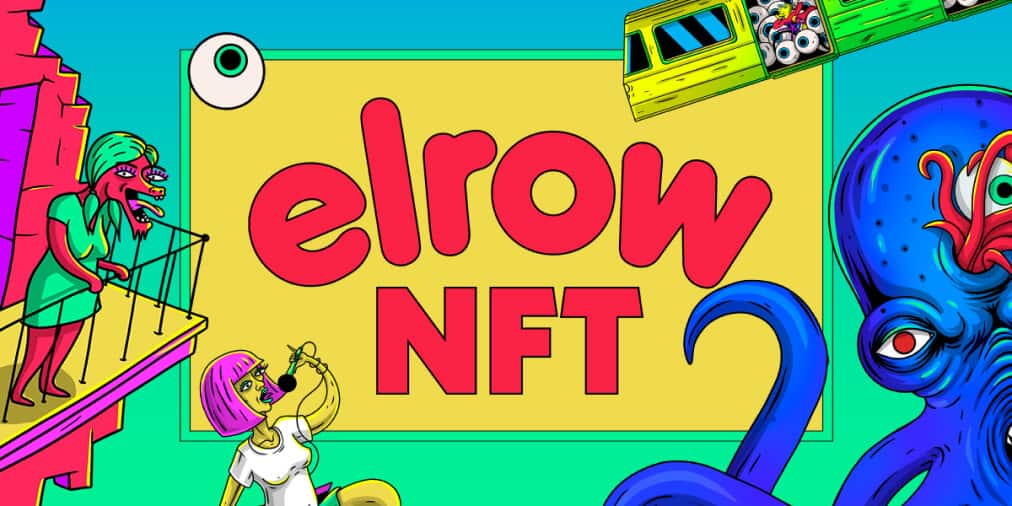 Yesterday, Los Angeles-based Web3 legend Vatom announced their partnership with Spanish-born entertainment megahouse elrow. Though the news supports Vatom's international expansion, this mutually beneficial partnership furthers the integration of Web3 experiences like NFTs and augmented reality into the global festival scene. Vincenc Marti, current elrow president and board member, spearheads the effort by assuming the newly created role of Vatom General Manager for Europe.
Entertainers, influencers, and staff celebrated the official announcement last night with a kickass party at elrow's international headquarters–a villa in Barcelona. That villa's now also home to Vatom Europe.
According to elrow's boilerplate, the company "was conceived in 2010 by Cruz and Juan Arnau Lasierra, the sixth generation of entrepreneurs of the Arnau Family, who also founded the Monegros Festival and the legendary Club Florida 135 in Fraga, Aragón." Following a 2017 investment and partnership agreement with Superstruct Entertainment, elrow's portfolio spans Ibiza, Las Vegas, Madrid, London, New York, Barcelona, and Amsterdam. In 2019 they hosted 2 million people at 123 shows across 62 cities in 28 international territories.
Meanwhile, Vatom's Web3 presence spans their own wallet, virtual spaces, NFT studios, and a marketplace. In an interview with Pulier last June, Korean IT Times called the Vatom founder and CEO "the inventor of NFTs." Pullier recounted: "I was excited about blockchain technology and how it could change society, but frustrated with the pace of adoption and complexity of the enterprise use cases. So I put forward a simple question— instead of mining tokens that look exactly like one another, what if we could mint tokens that would not only be unique but could come alive with 3D graphics, animation and sound and be fully programmable."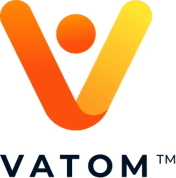 As Pullier said, Vatom's its own breed because "From the start, we focused on 'engagement' rather than speculation alone. The current frenzy to get anything minted as NFTs in a play for quick money is not sustainable and will result in a sizable market correction. Brands, companies, and creators have one thing in common–a need to better engage with their constituents in an authentic, value-based manner and build direct, long-term relationships."
Vatom also appears to be making music fests their specialty, even working with iHeartMedia in February "to offer fans one-of-a-kind iHeart experiences and access that unite its IRL live music and podcast events with virtual experiences, content, and competitions."
Their partnership with elrow follows the duo's first successful collaboration at elrow Town Madrid–a single-day house and techno fest featuring DJs like Adam Beyer and Kölsch. "Using Vatom's cross-chain, NFT-focused digital wallet, accessible through the festival app, fans unlocked free, collectible NFTs and participated in an augmented reality (AR) egg hunt on festival grounds to gain access to exclusive offerings," the announcement's release explains.
Together they generated an incredible amount of hype, distributing roughly 50,000 Vatom Smart NFTs and 500 AR eggs amongst 35,000 attendees. That's a shocking statistic when you consider the countless distractions at play during their maximalist music extravaganzas. Apparently every egg winner had to claim their prize within an hour of the drop.
"When we first introduced the elrow family to Vatom technology, the fan response far exceeded our expectations," Marti said. "There is clearly a huge appetite for the immersive virtual experiences that Vatom enables, and we're excited to explore the endless ways this technology can enhance the future of music festivals and fan engagement."
"Given elrow's status as a global powerhouse of music experiences, we felt they were the perfect partner to embrace Web3 innovations and further-scale Vatom's metaverse platform internationally," Pulier added. "Not only will our newfound presence in Europe allow us to create more innovative, interconnected, and rewarding experiences for elrow attendees, but it will enable other global brands the ability to easily create and interact with their consumers in more immersive ways."
Festival fans can expect to witness Vatom's Web3 tech at work across elrow events in London, Holland, Amsterdam, Croatia, New York, and San Francisco. elrow has even started pumping the Ibiza 2022 NFT series in their Instagram story, centered around a digital scratch and win game. Whether from your phone or on thrumming festival grounds, elrow's work with Vatom promises to make soundwaves around the world.
Read related posts:
Disclaimer
In line with the Trust Project guidelines, please note that the information provided on this page is not intended to be and should not be interpreted as legal, tax, investment, financial, or any other form of advice. It is important to only invest what you can afford to lose and to seek independent financial advice if you have any doubts. For further information, we suggest referring to the terms and conditions as well as the help and support pages provided by the issuer or advertiser. MetaversePost is committed to accurate, unbiased reporting, but market conditions are subject to change without notice.
About The Author
Vittoria Benzine is a Brooklyn-based art writer and personal essayist covering contemporary art with a focus on human contexts, counterculture, and chaos magic. She contributes to Maxim, Hyperallergic, Brooklyn Magazine, and more.
More articles


Vittoria Benzine is a Brooklyn-based art writer and personal essayist covering contemporary art with a focus on human contexts, counterculture, and chaos magic. She contributes to Maxim, Hyperallergic, Brooklyn Magazine, and more.
Hot Stories
by Victor Dey
December 08, 2023
by Victor Dey
December 08, 2023
by Victor Dey
December 07, 2023
by Victor Dey
December 06, 2023
Latest News
by Alisa Davidson
December 08, 2023
by Alisa Davidson
December 08, 2023
by Alisa Davidson
December 08, 2023
by Nik Asti
December 08, 2023