Snoop Dogg drops in on EDC with surprise NFT drop

If you didn't think that annual global dance event Electric Daisy Carnival (EDC) could get any trippier–think again! Snoop Dogg dropped in for a surprise set last weekend at the fest's first full edition since the pandemic, even partnering with ZASH Global Media alongside event headliner Grimes to gift one lucky attendee with the latest one-of-one addition to the Bored Apes Yacht Club–but only after drones supernaturally beamed the simian NFT to the stars via a fleet of drones.
Local outlet Las Vegas Weekly said, "If it feels like Electric Daisy Carnival Las Vegas has been happening a lot lately, that's because it has—twice during the past seven months." EDC had to skip its 2020 event for obvious reasons, and postponed their 2021 edition to October rather than their usual May slot. Last weekend's edition, themed "Kinetic Bloom" in homage to "growth and planting positive seeds for our future selves," marked EDC's return to its regular time of year, along with its regular home at Las Vegas Motor Speedway.
Their joyous homecoming offered an entirely new stage and an estimated nightly attendance topping 100,000 revelers. Las Vegas Weekly said that wind conditions "forced the cancellation of Friday night's traditional fireworks," but thankfully Snoop's surprise marvel stood in, providing even more thrills than EDC fans had banked on–even with all the hype.
Those who follow Grimes–a renowned DJ, producer, and (who could forget?) former lover to Elon Musk–on social media got an early inkling about the events in store. On Saturday morning Grimes tweeted, "Taking u on a T3chn0 Odyssey tonight at EDC with the first ever Space Drop …. And New unreleased Music," with a very Grimes-esque techno chic music video attached.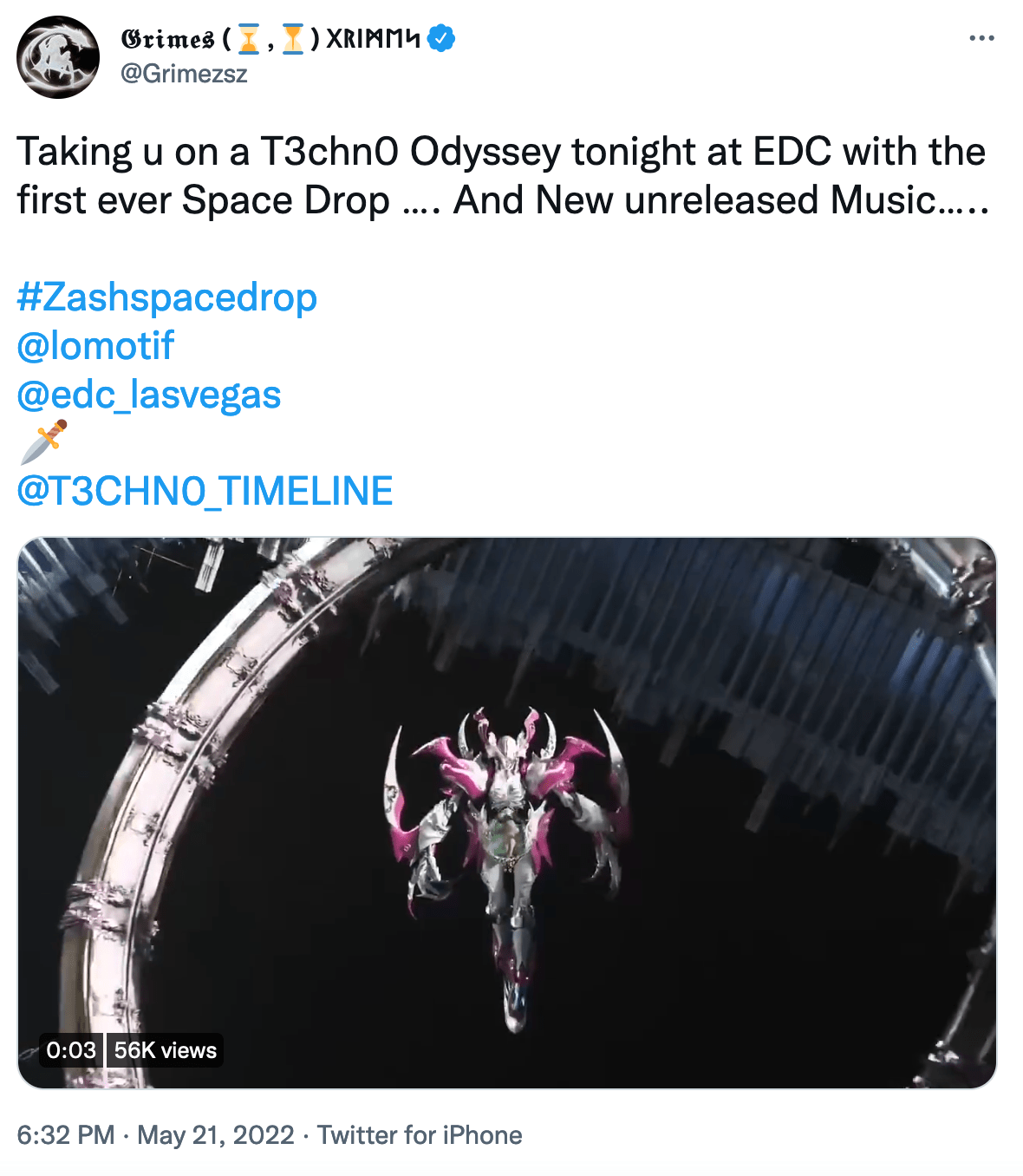 According to Las Vegas Weekly, Snoop took the stage at the behest of chill trap artist Jauz, another artist actually on the EDC lineup. The legendary LA-born rapper's unexpected appearance actually marked Snoop's second performance in Sin City within the past two weeks alone after another recent, unscheduled set at iconic haunt Friends & Lovers.
"During Snoop's surprise performance, the audience was captivated by an extraordinary light show when a galaxy of drones beamed a first-of-its-kind Bored Ape Yacht Club NFT into the sky," reported Us Weekly. After minting the artwork on the blockchain, "ZASH also gifted one lucky concertgoer with the actual Bored Ape NFT (valued at nearly $300,000) that lit up the crowd in the drone show."
"It's truly remarkable being a part of history and creating the first ever Bored Ape drone NFT for ZASH and Lomo at EDC 2022," said Bart Hendrikx of Drone Stories, the fleet behind the whole extravaganza. They've provided similar celestial entertainment for other big names like Burning Man and UNICEF.
Those only at the fest in spirit still got to partake of the spectacle. Music-focused streaming platform Lomotif partnered officially with EDC to share the whole weekend with Web2. Us Weekly said Lomotif clocked an unprecedented 80 million viewers and 1 billion ad impressions while Snoop performed amongst the drone projections, as their ranking on Apple's soared to #101. In tandem with the surprise BAYC drop, Lomotif also gifted another lucky fan with a new 2022 Tesla Model X Plaid valued at $200,000. One has to wonder–maybe EDC passes are the new lottery tickets.
Web3 data and intelligence provider ZASH already worked with EDC last year, shocking another few million people with a surprise appearance by Lil Nas X.
A lifelong entertainer and rulebreaker himself, Snoop Dogg's been quick to embrace the blossoming relationship between blockchain technology and the performing arts, even releasing the first-ever Metaverse music video a few weeks ago. His next album–a duo collaboration with DJ Steve Aoki called "Alpha Doggzz Da Da EP"–will release as an NFT album later this month.
Although some skeptics posited during the pandemic that global interest in the Metaverse and related technologies stemmed mostly from quarantine's requisite isolation, Web3's persistent prevalence in the post-pandemic world proves the paradigm's here to stay.
As ZASH's EDC producer Sam Salony told Us Weekly: "We're entering a new era that's defined by an evolving relationship between tech and creativity; it's an honor to work with artists who've not only made an impact in that space but have such a strong vision of where it's going–that's what ZASH is all about. Redefining limitations and creating something new."
Read related posts:
Disclaimer
Any data, text, or other content on this page is provided as general market information and not as investment advice. Past performance is not necessarily an indicator of future results.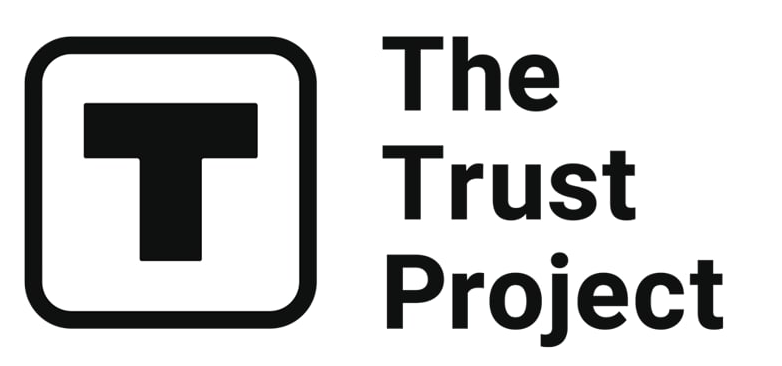 The Trust Project is a worldwide group of news organizations working to establish transparency standards.
Vittoria Benzine is a Brooklyn-based art writer and personal essayist covering contemporary art with a focus on human contexts, counterculture, and chaos magic. She contributes to Maxim, Hyperallergic, Brooklyn Magazine, and more.
More articles


Vittoria Benzine is a Brooklyn-based art writer and personal essayist covering contemporary art with a focus on human contexts, counterculture, and chaos magic. She contributes to Maxim, Hyperallergic, Brooklyn Magazine, and more.
Hot Stories
by Damir Yalalov
September 27, 2023
by Victor Dey
September 27, 2023
by Cindy Tan
September 26, 2023
by Victor Dey
September 26, 2023
Latest News
by Damir Yalalov
September 27, 2023
by Damir Yalalov
September 27, 2023
by Agne Cimermanaite
September 27, 2023
by Cindy Tan
September 27, 2023