UPenn partners with Christie's for NFT auction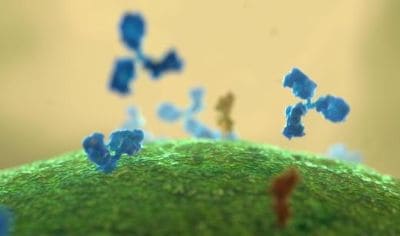 This July, historic auction house Christie's will auction the University of Pennsylvania's first-ever NFT. Their partnership commemorates "the historic scientific breakthrough at the Perelman School of Medicine at the University of Pennsylvania that helped lead the world's fight against COVID-19 through," a press release from the university says. The auction runs exclusively online July 15 through 25. Proceeds will support ongoing research at the University of Pennsylvania and Penn Medicine.
"The development of the NFT celebrating mRNA discoveries was led by the Wharton School's Stevens Center for Innovation in Finance, which includes a Blockchain Laboratory," their press release adds, "in collaboration with Penn Medicine and the Penn Center for Innovation, the university's hub for technology commercialization and entrepreneurship."
Titled "Vaccines for a New Era," the full NFT hitting the block next month was designed by Penn and Drew Weissman. The package includes a one-minute 3D animation, "Penn mRNA patent documents and a letter from Weissman, who directs the Penn Institute for RNA Innovation, about the ways in which he and colleagues are leveraging the mRNA technology platform to fight not only coronaviruses but also influenza, herpes, malaria, sickle cell anemia and cancer."
The central video reimagines the scientific imaging of biological mechanics as jewel-toned art. Waxing poetic, the sale overview at Christie's explains, "Through brilliant use of color, shape, movement, and sound, the video shows mRNA encapsulated inside of lipid nanoparticles and administered via a vaccine, thereby protecting people from the coronavirus."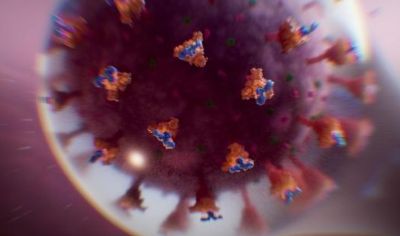 In September 2021, Nature reported on "The tangled history of mRNA vaccines," which ostensibly starts with the discovery of mRNA in the 1960s. The story of mRNA as applied healthcare kicked off in 1984, when a team led by Arizona-based developmental biologist Paul Krieg "used an RNA-synthesis enzyme (taken from a virus) and other tools to produce biologically active mRNA in the lab." They injected it into frog eggs, actually.
Penn entered the picture in 2007 when "a fledgling mRNA start-up called RNARx," founded by Weissman and biochemist Katalin Karikó, received a $97,396 small-business grant from the US government. The duo, who at the time were both working at UPenn as well, "had made what some now say is a key finding: that altering part of the mRNA code helps synthetic mRNA to slip past the cell's innate immune defences," Nature said.
"Karikó had toiled in the lab throughout the 1990s with the goal of transforming mRNA into a drug platform, although grant agencies kept turning down her funding applications," the article continues. "In 1995, after repeated rejections, she was given the choice of leaving UPenn or accepting a demotion and pay cut. She opted to stay and continue her dogged pursuit."
She started working with Weissman in 1997, fighting HIV/AIDS. By 2005, they'd discovered that "rearranging the chemical bonds on one of mRNA's nucleotides, uridine, to create an analogue called pseudouridine, seemed to stop the body identifying the mRNA as a foe." Five years later, Massachusetts-based stem cell biologist Derrick Rossi then identified "how modified mRNAs could be used to transform skin cells, first into embryonic-like stem cells and then into contracting muscle tissue." He made the cover of Times, and founded Moderna in Cambridge.
Nature's article crucially continues: "Moderna tried to license the patents for modified mRNA that UPenn had filed in 2006 for Karikó's and Weissman's invention. But it was too late. After failing to come to a licensing agreement with RNARx, UPenn had opted for a quick payout. In February 2010, it granted exclusive patent rights to a small lab-reagents supplier in Madison. Now called Cellscript, the company paid $300,000 in the deal. It would go on to pull in hundreds of millions of dollars in sublicensing fees from Moderna and BioNTech, the originators of the first mRNA vaccines for COVID-19."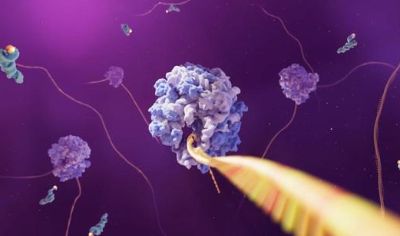 That information might lead one to wonder if this project is an opportunity for UPenn to make up for missed gains, but an editor's note on the university's press release states: "The Pfizer/BioNTech and Moderna COVID-19 mRNA vaccines both use licensed University of Pennsylvania technology. As a result of these licensing relationships, Penn, Dr. Weissman and Dr. Karikó have received, and may continue to receive, significant financial benefits based on the sale of these products. BioNTech also provides ongoing sponsored research funding for Dr. Weissman's research into the development of infectious disease vaccines."
Penn's press release also adds that by partnering with Christie's joining "a small number of universities to mint NFTs as a way to further support research and education." It's a luxury auction house for a luxury donation, which comes with unorthodox scientific spoils. On the grander scale, this project proves the social good that blockchain technology can also empower.
Read related posts:
Disclaimer
Any data, text, or other content on this page is provided as general market information and not as investment advice. Past performance is not necessarily an indicator of future results.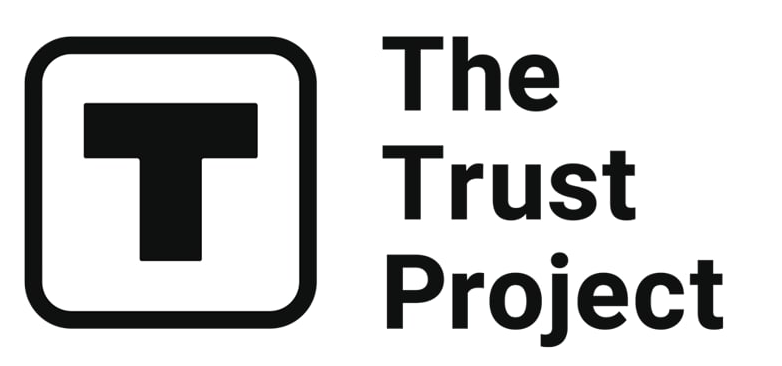 The Trust Project is a worldwide group of news organizations working to establish transparency standards.
Vittoria Benzine is a Brooklyn-based art writer and personal essayist covering contemporary art with a focus on human contexts, counterculture, and chaos magic. She contributes to Maxim, Hyperallergic, Brooklyn Magazine, and more.
More articles


Vittoria Benzine is a Brooklyn-based art writer and personal essayist covering contemporary art with a focus on human contexts, counterculture, and chaos magic. She contributes to Maxim, Hyperallergic, Brooklyn Magazine, and more.
Hot Stories
by Nik Asti
October 02, 2023
by Cindy Tan
September 29, 2023
by Nik Asti
September 28, 2023
by Damir Yalalov
September 27, 2023
Latest News
by Agne Cimermanaite
October 02, 2023
by Victor Dey
October 02, 2023
by Agne Cimermanaite
October 02, 2023
by Nik Asti
October 02, 2023