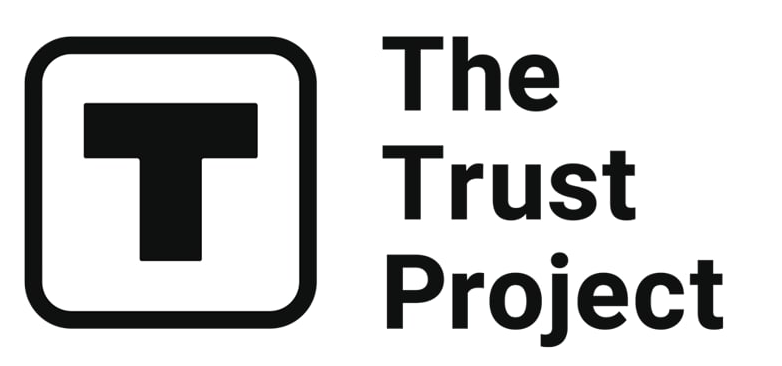 The Trust Project is a worldwide group of news organizations working to establish transparency standards.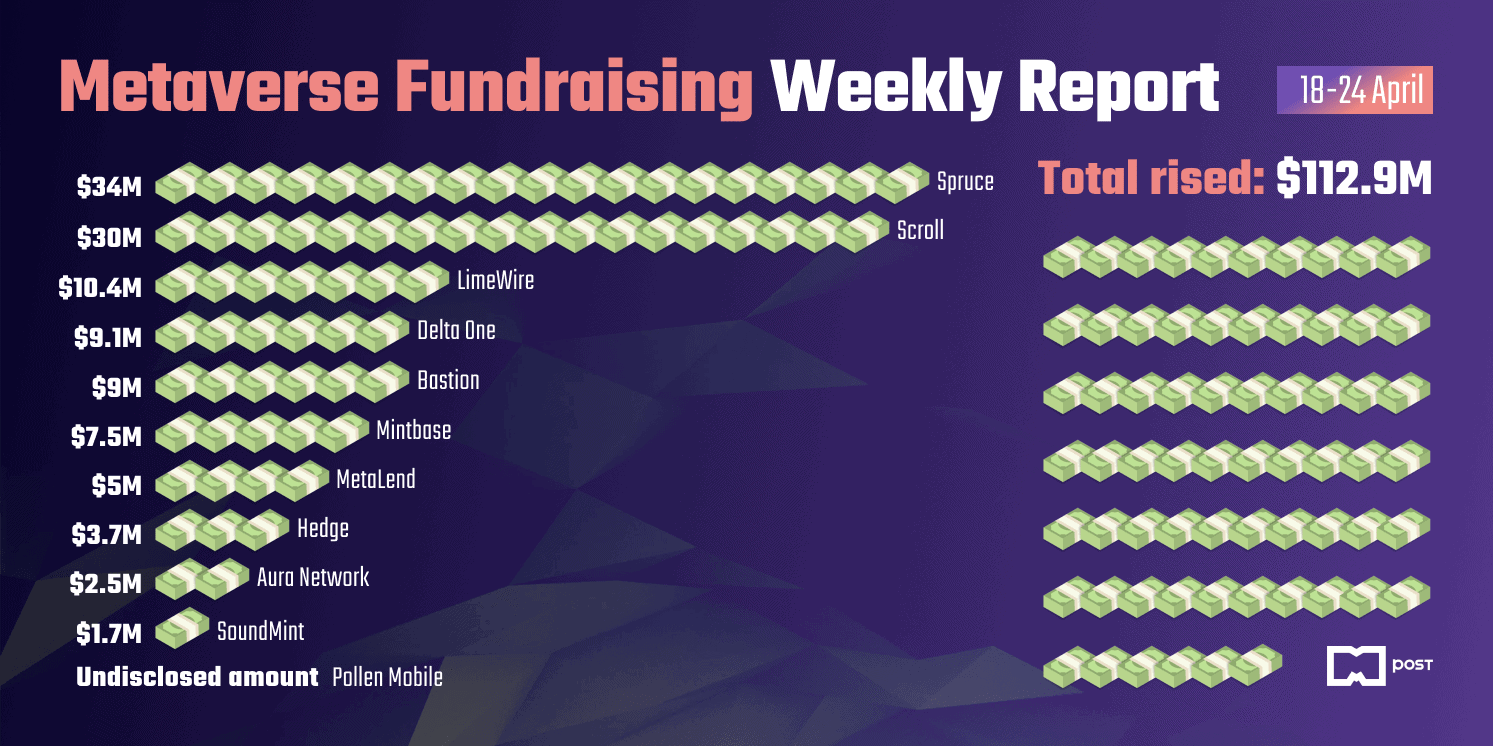 This week's fundraising updates for blockchain, Metaverse and tech companies.
April 18th
Aura Network, an NFT project, raised $2.5M in seed round. The investors are Coin98 Ventures, GBV Capital, Impossible Finance, Kucoin Labs, Kyber Ventures, GUILDFI and others.
April 19th
Delta One, a Solana DeFi protocol has raised $9.1M in seed round led by Alameda Research and Ship Capital. Among other investors are Solana Ventures, Electric Capital, AlleyCorp, Mgnr and Solar Eco Fund.
Hedge, a Solana lending protocol, has raised $3.7M in seed round led by Race Capital. The investors' list includes Pantera, Solana Ventures, Shima Capital, DCM and AngelDAO.
Pollen Mobile, the Decentralized wireless network, has closed the seed funding round led by Slow Ventures. Among other participants are DISH Wireless, Delphi Digital, OVN Capital, and Acorn Pacific Ventures.
Mintbase, an NFT Infrastructure startup, raised $7.5M in Series A led by Woodstock Fund, and supported by Coinbase Ventures, Libertus Capital, Sino Global Capital, Animoca Brands, Fundamental Labs, Figment, TRGC, and others.
April 20th
Spruce, a Decentralized identity startup has raised $34M in a Series A round led by Andreessen Horowitz. Among other investors are Okta Ventures, SCB 10X, Robot Ventures, OrangeDAO, Ethereal Ventures, Electric Capital, Y Combinator, A.Capital Ventures, Third Kind Venture Capital, Protocol Labs, SV Angel, and Gemini Frontier Fund.
SoundMint, a Platform for music NFTs, has raised $1.7M in seed round led by Animoca Brands. Castle Island Ventures, Focus Labs, Sfermion, Sky Vision, Tess Capital, and Goodwater Capital are among investors.
April 21st
LimeWire raised $10.4M in a private token sale. The investors are Kraken Ventures, Arrington Capital, GSR, CryptoCom and others.
Scroll, the Ethereum scaling project, has raised $30M. The funding was led by Polychain Capital, with Bain Capital Crypto, Robot Ventures, Geometry DAO and others participating.
MetaLend, an NFT lending protocol, raised $5M. Pantera Capital, Ancient8, Collab+Currency are among investors.
Bastion, the Aurora-based lending protocol, has raised $9M in Series A led by Three Arrows, backed by FTX Ventures, Jump Crypto, Jane Street, Spartan Group, CMS Holdings and CryptoCom.
Read related posts:
Disclaimer
All of the information on our website is provided in good faith and solely for educational reasons. Any action taken by the reader in response to material on our website is entirely at his own risk.