Through September 10, 'Venice Immersive' debuts XR works and more at this year's Venice Film Festival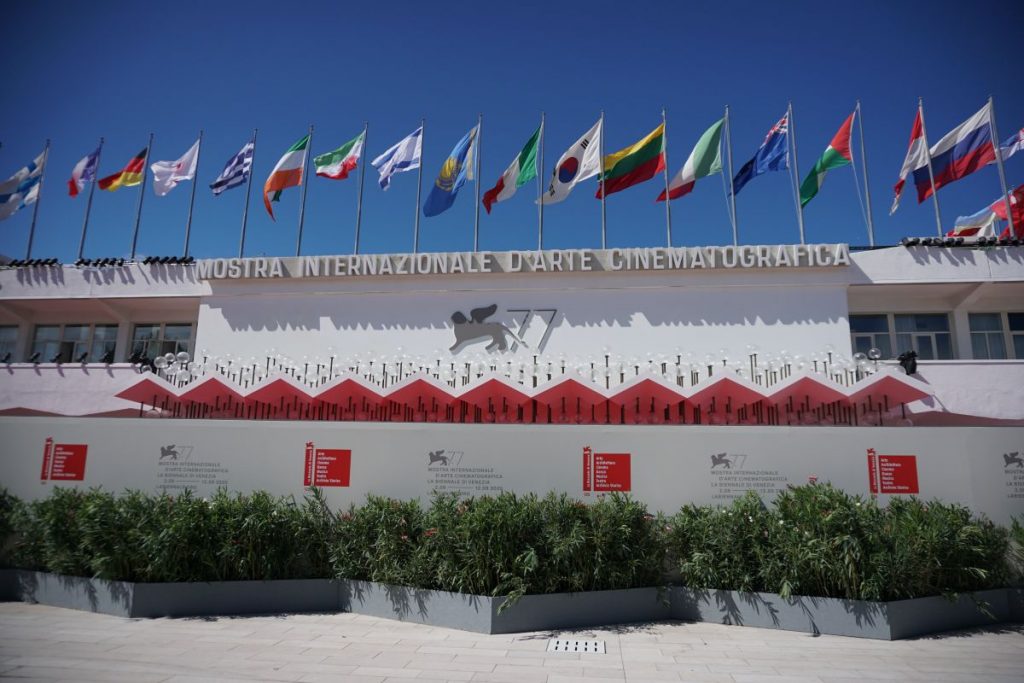 Could the world's oldest film festival soon institute a metaverse category? Seems like it. The 79th Venice Film Festival kicked off this week–started in 1932, this biannual gathering on the Italian island of canals is apparently the oldest such event in the world. As always, Venice attracts the A-list. This year's biggest stars include Cate Blanchett, Don Cheadle, and Timothée Chalamet. Did you see his all-red look on the red carpet?
Following pandemic-driven experiments in metaverse tech over recent editions, this year's Venice Film Festival will offer an entire metaverse island not far from Lido, where the star-studded festivities proper go down. Dubbed "Venice Immersive," a rebrand after the last two years' "Venice VR," this part of the fest runs for its full duration, from Sept. 1 through 10. Meta and HTC Vive have come on as sponsors.
"On a small island, just a short water shuttle ride from the main festival headquarters on the Lido, visitors can step into the metaverse," EuroNews reported. "They can play games, or 'world hop' with a tour guide, dress up in costume with background dancers, or even help Coco Chanel develop her Chanel No. 5 perfume."
Liz Rosenthal and Michel Reilhac have curated this satellite event since 2017. This year, they remarked, "The aim is to showcase what the future holds for virtual storytelling and the new mediums open to filmmakers and the public."
This year, for the first time, the new Venice Immersive expands beyond just VR and XR to honor all manner of immersive technologies, including 360° videos, installations, and virtual worlds. 
The island offers over 75 in-person projects across six categories. Thirty have been entered into the competition category. Some of them require VR headsets, but not all.  
EuroNews cites Matthew Shaw's "Framerate: The Pulse of Earth" as a competition shoo-in, alongside Mathias Chelebourg's "Rencontre(s)," where Marion Cotillard voices French fashion designer Coco Chanel as she works with "perfumist to the Tsars" Ernest Beaux to develop the history-altering Chanel No. 5 perfume–the first not only to offer masculine scents for women but also to debut synthetic ingredients on the mass market. 
Each Venice Immersive appearance has its own info on the Film Fest's website. There, Chelesbourg waxes poetic about avant-garde Paris of the early 20th century: "Think Pierre Reverdy arguing vigorously with Jean Cocteau, Picasso causing scandals at the Théâtre du Châtelet with his stage curtains for Serge Diaghilev and Erik Satie modern ballet." 
I've read Axel Madsen's biography on Chanel thirteen times so far–she had an affair with Reverdy and paid for Cocteau's opium rehab. She made costumes for ex-pat Russians' theater shows like 'The Rite of Spring.' The scene this VR experience depicts of Chanel at work with Beaux was the beginning of Chanel's well-known antisemitism. She believed bitterly to the end that Beaux swindled her on the No. 5 contract.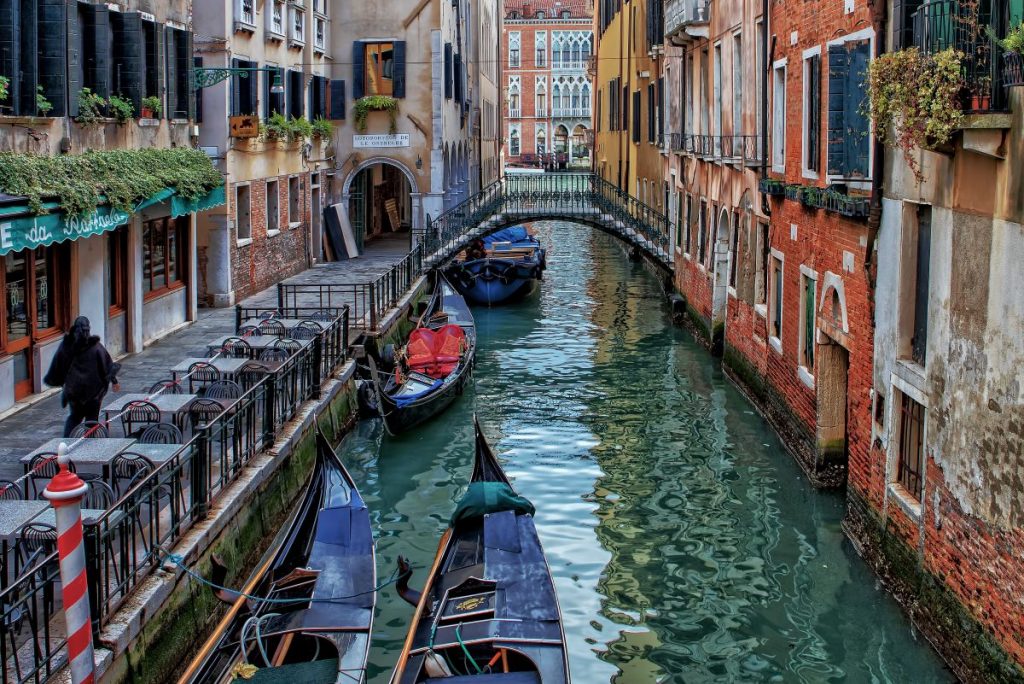 Other diverse experiences on view from the Competition section include "All That Remains," an immersive stage performance where director Craig Quintero directs Taiwanese actors, and a whimsical animation called "Eggscape" directed by Argentinian developer German Heller.
Venice Immersive also presents three College Cinema VR projects and highlights the ten Best of Immersive works like "Kingdom of Plants with David Attenborough." 
The Worlds Gallery shows 30 more projects, along with a special screening of UK-based Joe Hunting's "We Met in Virtual Reality" and two Special Events Club Worlds, including the headline buzzing "Sodaworld" project from South Africa, "a VRChat digital twin of a real-life music venue in downtown Johannesburg Soda Studios." Afrotech and DJs are streaming all week long.
"It's the biggest edition we have ever done," Rosenthal told EuroNews of the upgraded "Venice Immersive." Of course, Film Fest attendees can check it out, but they're even selling passes just for this island. What's more, due to the decentralized nature of all this tech, you can even check it out from home. Learn more here.
Once upon a time, 'talkies' were decried as the devil's media of the day–a human habit that's also plagued printed novels, smartphones, and, more recently, extended reality. However, as society has received each of these innovations, they've enriched our abilities in storytelling, that most human habit that draws us close across circumstantial boundaries and gives us strength in times of trial.
"There is no real market for immersive arts," Reilhac said. "It's the birth of a new art form and possibly a new industry." Time will tell. Obviously, though, the old guard's already on board.
Read related posts:
Disclaimer
In line with the Trust Project guidelines, please note that the information provided on this page is not intended to be and should not be interpreted as legal, tax, investment, financial, or any other form of advice. It is important to only invest what you can afford to lose and to seek independent financial advice if you have any doubts. For further information, we suggest referring to the terms and conditions as well as the help and support pages provided by the issuer or advertiser. MetaversePost is committed to accurate, unbiased reporting, but market conditions are subject to change without notice.
About The Author
Vittoria Benzine is a Brooklyn-based art writer and personal essayist covering contemporary art with a focus on human contexts, counterculture, and chaos magic. She contributes to Maxim, Hyperallergic, Brooklyn Magazine, and more.
More articles


Vittoria Benzine is a Brooklyn-based art writer and personal essayist covering contemporary art with a focus on human contexts, counterculture, and chaos magic. She contributes to Maxim, Hyperallergic, Brooklyn Magazine, and more.
Hot Stories
by Victor Dey
November 30, 2023
by Kumar Gandharv
November 30, 2023
by Victor Dey
November 30, 2023
by Nik Asti
November 29, 2023
Latest News
by Kumar Gandharv
December 01, 2023
by Nik Asti
December 01, 2023
by Alisa Davidson
December 01, 2023
by Nik Asti
December 01, 2023