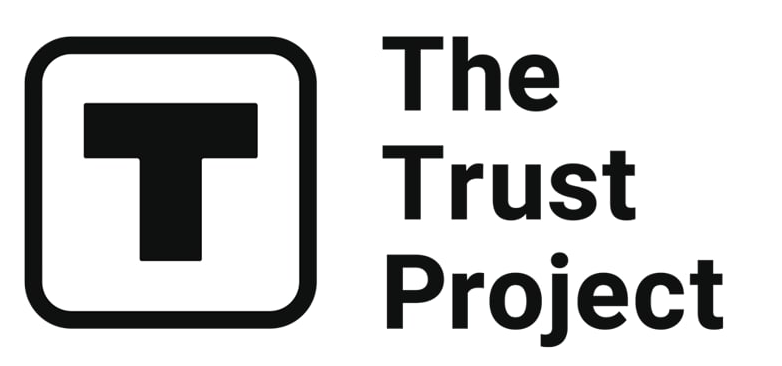 The Trust Project is a worldwide group of news organizations working to establish transparency standards.
MetaMundo, the world's premier 3D model marketplace for the metaverse, has just announced an exclusive 1-of-1 drop from metaverse architecture collective, SpacesDAO. The launch party, taking place inside the metaverse model itself, will allow collectors a sneak-preview of the space to kick off the drop, and is now open for sign-ups.
Fractal Riftech, which features a vast sci-fi-inspired labyrinth in epic proportions, was designed exclusively for listing on MetaMundo. As with every model on the curated marketplace, Fractal Riftech will be completely optimized and converted for use across an array of metaverse platforms and gaming engines, including Spatial, Decentraland, Somnium Space, Roblox, Unity, Unreal Engine, and many others.
Alongside live performance and hidden challenges, the launch will also include a free model to every bidder. The launch party is open to the public and will kick off at 5pm CET on February 10th in Spatial.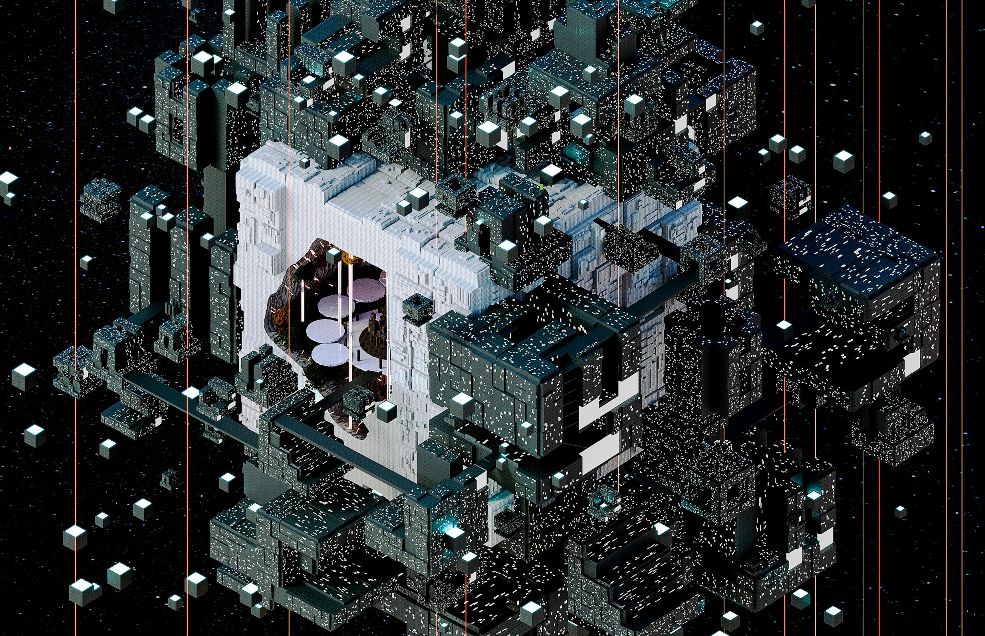 Free Drop for Bidders
Unlike previous drops on the marketplace, the SpacesDAO drop comes with extra incentive for collectors. Once the first bid is placed, a 24-hour auction will be triggered. Each collector bidding in the auction will receive an exclusive sculpture created by SpacesDAO in celebration of the Fractal Riftech release.
This sculpture features the same imaginative and unique design style as other works from SpacesDAO and can be placed in any compatible metaverse environment.
The event will include a live performance from celebrated metaverse rapper, Vandal of DAOrecords.
Known as one of the first musicians to rap about crypto, Vandal is a staple in the blockchain music scene. Alongside his own musical projects, Vandal has spoken at Non-Fungible Conference and has opened VanDAO recording studio in Lisbon.
Visitors are Encouraged to Explore the Whole Space
The beauty of hosting a model launch inside the model itself is that users can explore the entire space before they bid. With a model as large as Fractal Riftech, it may be easy to leave some corners untouched.
To encourage visitors to experience Fractal Riftech in its entirety during the launch, SpacesDAO have included interactive elements on each of the model's platforms. Visitors exploring each of these platforms will be showered in confetti every time they run through one of the boxes made for the event.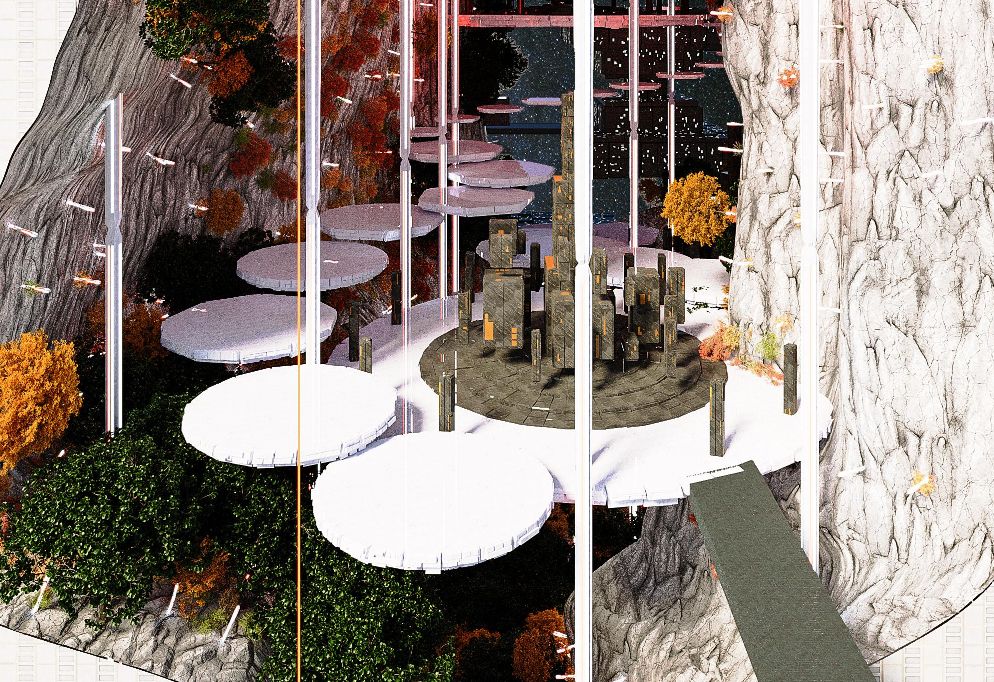 Fractal Riftech
The immense model is inspired by the works of Piranesi and Guy Dubord and marries the seemingly opposed elements of technology and nature.
Set in an imaginary futuristic landscape where the heart of the world suffered an explosion, scattering fragments of what used to be into space. At the core, life has begun to flourish again within a cave, nature growing among the debris.
Fractal Riftech is envisioned for use as a gallery or event space and its many varied environments, plus its defiance of gravity show the imaginative ways in which the metaverse makes the impossible possible.
Interested collectors, creators, and metaverse enthusiasts, can add the event to their calendar, see a sneak preview of the space in Spatial, and bid on the model listing.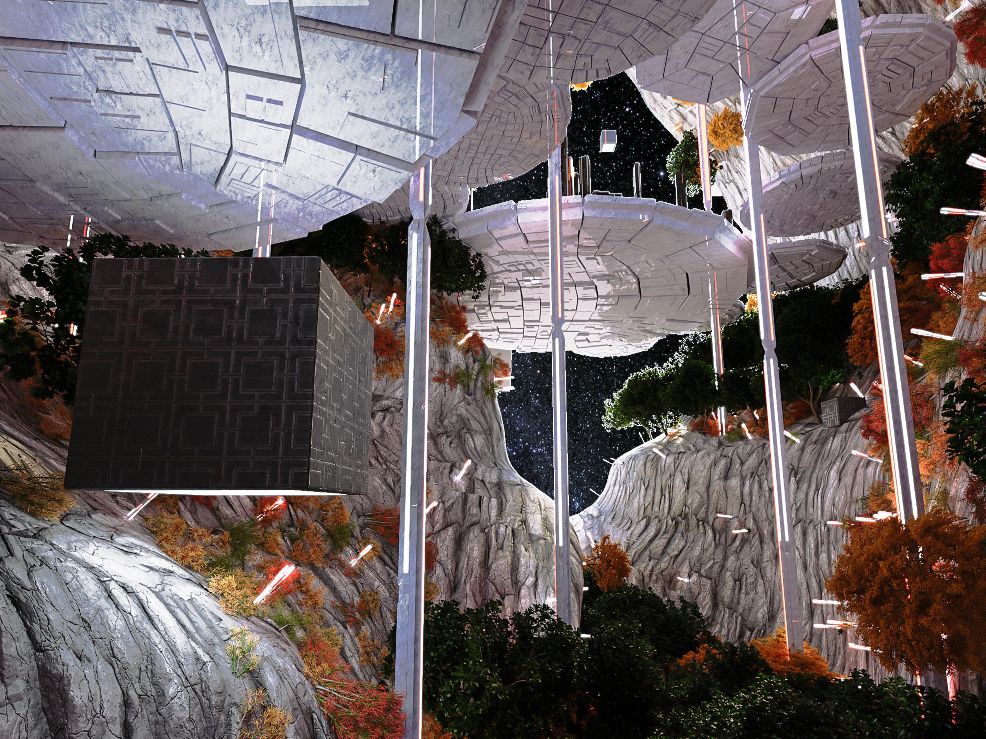 About MetaMundo
MetaMundo is the first curated marketplace dedicated to one-of-a-kind 3D models for the metaverse. MetaMundo supports 3D creators by showcasing their models and enhancing their interoperability for use across virtual environments and games. MetaMundo partners with curated creators active in design, art, and architecture. For more information, visit https://metamundo.co/
Disclaimer
Any data, text, or other content on this page is provided as general market information and not as investment advice. Past performance is not necessarily an indicator of future results.