How has Ethereum's Sept. 15 Merge impacted the blockchain so far?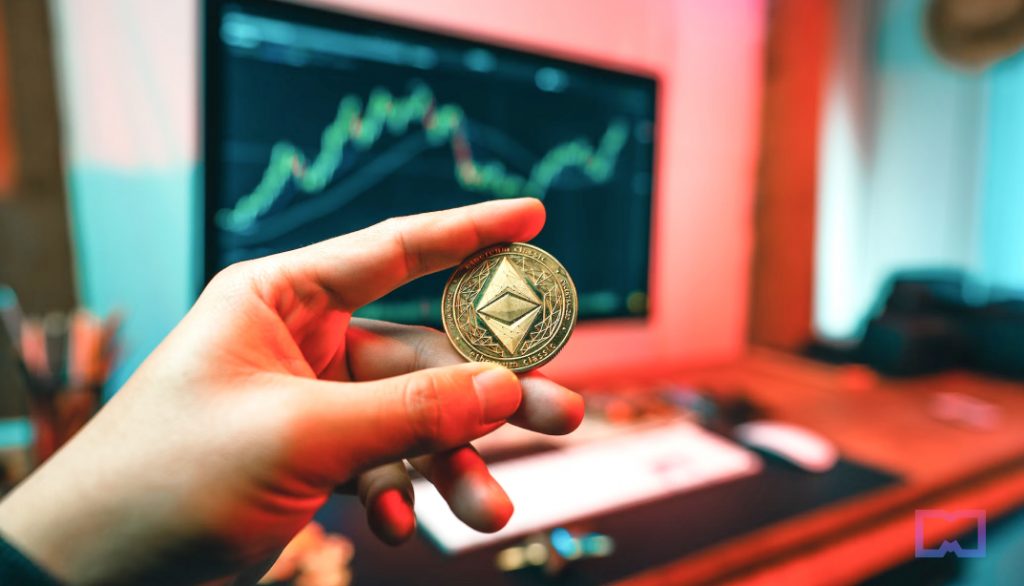 For years, but more aggressively months, Ethereum's supporters, critics, and watchers all breathlessly awaited the Merge that would transition the blockchain from an energy-intensive proof-of-work system to scalable and sustainable proof-of-stake. The big event itself, one week ago this Thursday, was stunningly boring, going off without a hitch. The whole space sighed with relief. But in the days that followed, Ethereum's price tumbled, tinging the conversation around the event's success.
Here on the precipice of several overlapping new paradigms, what path with ETH take?
As the blockchain's native cryptocurrencies, the largest altcoin out there, representing the home of endless NFT, DeFi projects, and more, some outlets have pointed out that ETH does not equal Ethereum. Therefore, ETH's market fluctuations are somehow separate from the Foundation's technical success in this situation—even if currency valuations are an indicator of confidence above all.
That hasn't stymied the conversation's trajectory, though, which has centered around ETH's price tumble, now down a whopping 20% to nearly $1,300 at the time of writing, counterintuitively sparked by the Merge. ETH's value climbed pre-merge, which many are now attributing to an influx of investors looking to turn a quick profit off the hype. Those people started selling after the main event, hence the frightening dip.
What's more, part of PoS's charm was that it'd help ETH become deflationary—a good thing because, as any undergraduate econ student or unrequited lover knows, scarcity equals demand. "Ethereum blockchain is still producing more ether than it is burning due to low usage," wrote Protos. "For ether to be deflationary, the volume of burnt coins from transactions has to exceed the amount of ether rewards validators are earning."
However, if ETH were to endlessly fall, that would mean its demise. Given its stature and the rich ecosystem of entities intertwined with it, this seems unlikely. Stabilization, and even a climb, seem imminent.
Even though finance, by virtue of what ETH is, matters in the grand scheme, there are much greater implications afoot from the Merge. When the blockchain transitioned from a proof-of-work to a proof-of-stake system, it outdid previous estimates and slashed its electric consumption by 99.5%, from 112 TWh to 0.01 TWh per year.
The 0.2% reduction of global carbon outputs is now hailed as one of the largest decarbonization events in history. Some have likened the Merge to Finland's entire power grid shutting down.
When I caught up with game designer and pioneering net-turned-Web3 artist Auriea Harvey in Rome just days after the Merge, she noted this is one instance where a tech power actually put their money where their mouth is and instituted positive change. Certain CEOs we know could learn something from that, rather than pretending relevant problems don't exist.
Change always brings conflict, though. Miners were one of the few—if only—parties that stood to lose from the PoS merge since it rendered their mining rigs and livelihoods obsolete. No word on whether the Ethereum Foundation did anything to compensate the people who helped build their blockchain from the ground up. At any rate, led by ETH miner Chandler Guo, a faction of miners banded together for a fork, which would keep ETH's PoW blockchain separate, but alive.
It gained more traction than one might expect but experienced snafus from the start. Most egregiously, the address they listed was for the wrong blockchain, resulting in failed connections for would-be supporters, which sparked a measure of rage. Price charts on Coinmarketcap seem to show their cryptocurrency's valuation responds very sensitively to any uptick in Ethereum's price, even as it's still struggling.
What's more, the crack in consistent reality caused hackers to come out of the woodwork, taking advantage of confusion and uncertainty to scam either greedy or naive people, or both. Check that live chat on ETHPoW's Coinmarketcap page.
Most importantly, in terms of perspective, the Merge only marks part one of Ethereum's now-initiated five-part road map, set to tour the blockchain through The Surge, The Verge, The Purge, and The Splurge, all of which will massively upgrade the network's scalability. People often forget that even in our contemporary era, computing power presents the most menacing roadblock to the technological process. The Merge wasn't just altruistic—down the line, it'll be incredibly helpful.
According to Decrypt, institutional investors are already more attracted to Ethereum than ever before. However, decentralization remains a core tenet of the blockchain, not only because it'll help them avoid stricter regulations brought on by passing the Howey Test, which would render ETH a necessarily regulated security, but also for the ethos of it all.
With the Merge, the Ethereum Foundation has proven something more priceless than platinum—they're already truly radical.
Read related posts:
Disclaimer
In line with the Trust Project guidelines, please note that the information provided on this page is not intended to be and should not be interpreted as legal, tax, investment, financial, or any other form of advice. It is important to only invest what you can afford to lose and to seek independent financial advice if you have any doubts. For further information, we suggest referring to the terms and conditions as well as the help and support pages provided by the issuer or advertiser. MetaversePost is committed to accurate, unbiased reporting, but market conditions are subject to change without notice.
About The Author
Vittoria Benzine is a Brooklyn-based art writer and personal essayist covering contemporary art with a focus on human contexts, counterculture, and chaos magic. She contributes to Maxim, Hyperallergic, Brooklyn Magazine, and more.
More articles


Vittoria Benzine is a Brooklyn-based art writer and personal essayist covering contemporary art with a focus on human contexts, counterculture, and chaos magic. She contributes to Maxim, Hyperallergic, Brooklyn Magazine, and more.
Hot Stories
by Victor Dey
December 01, 2023
by Victor Dey
November 30, 2023
by Kumar Gandharv
November 30, 2023
by Victor Dey
November 30, 2023
Latest News
by Kumar Gandharv
December 01, 2023
by Alisa Davidson
December 01, 2023
by Nik Asti
December 01, 2023
by Kumar Gandharv
December 01, 2023