Farfetch and Outlier Ventures partner for Web3 fashion accelerator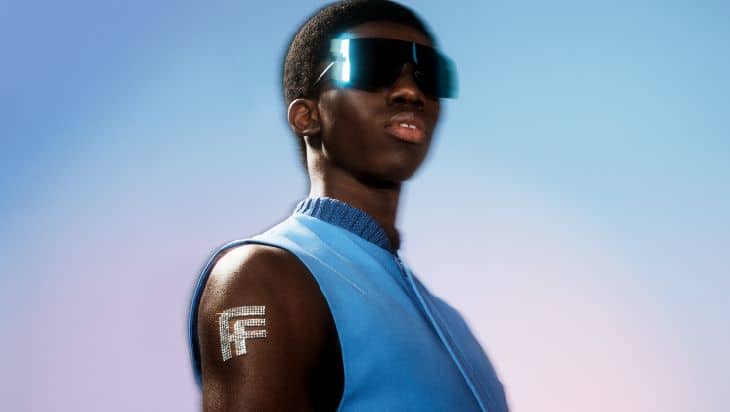 Applications are now open for the Dream Assembly Base Camp–a new Web3 accelerator program born of a partnership between online high fashion retailer Farfetch and Outlier Ventures VC. Together, they want to help launch the next big thing in metaverse fashion.
In a joint press release that dropped last week, Farfetch and Outlier Ventures announced details about the Dream Assembly Base Camp, which "will provide a cohort of the most promising Web3 startups in the luxury fashion and lifestyle sectors with a curated program of mentorship, networking, and support in order to help drive the future of Web3 luxury commerce."
"Web3 is now at the intersection of fashion, culture, and art. It's hard to think of a better combination than Outlier Ventures and Farfetch to accelerate luxury fashion founders and their projects," Des Martin, CMO at Outlier Ventures, said in the release.
The Dream Assembly Base Camp marks an expanded amalgamation of programs already in operation by Farfetch and Outlier Ventures independently. London-based Farfetch started its Dream Assembly program in April 2018, "built on the belief that the entire luxury industry can benefit from fuelling the next generation of technology companies." Though Vogue Business wrote that the program was on a two-year hiatus, graduates so far include over 60 startups across four cohorts. That's about 15 companies per program session.
Some of those graduates have even partnered with Farfetch, including Good on You, The Restory, Thrift+, and LUXCLUSIF.
Meanwhile, European VC firm Outlier Ventures launched its own Base Camp accelerator in 2019 and has facilitated "over 10 cohorts" since. "We give you access to in-house experts that have helped launched 100+ startups and multiple billion dollar networks," the Base Camp page on their site says. Notable alumni include DIAData, Boson Protocol, Auroboros, Gravity Layer, NFT42, Cryptio and Crucible–together, they've raised over $350 million in seed capital.
Thus, the Dream Assembly Base Camp makes a portmanteau of both pre-existing programs' names. It will be a remote 12-week program tailored to each accepted startup–no word on the exact number of expected attendees, but we'd bet on about 15 startups each cohort per Farfetch's previous class sizes. The key topics in the curriculum will include "digital fashion, tokenized loyalty, immersive experiences, and the creator economy."
In this economy, it would be obvious to emphasize the Dream Assembly Base Camp as an opportunity to connect with deep-pocketed people. Still, scalability and relationships are truly competitive capabilities. So not only will those lucky startups selected to attend gain access to both companies' extensive circle of leading mentors from the fashion, technology, and Web3 industries, but they're also connecting with these experts from a rock-solid connecting foundation.
Since launching in 2008, Farfetch has grown from a simple luxury e-commerce marketplace to "the most extensive selection of luxury on a single platform," as their boilerplate explains, serving "190 countries and territories with items from more than 50 countries and over 1,400 of the world's best brands." How's that for scalability?
So far, Farfetch has been famously timid about stepping into Web3 themselves, though they were among the earliest adopters of AR as an avenue for remote, at-home fittings.
At the same time, it's interesting to note that Farfetch has not used its accumulated power to launch its own luxury fashion line. Instead, they've preferred to focus on their B2B offerings–enterprise level solutions for the luxury industry like their New Guards Group and their Luxury New Retail Initiative with its offshoots. These programs leverage Farfetch's tech savvy for other online firms hoping to reach their level.
"We believe that the entire industry, including Farfetch, can benefit from helping to support the next generation of technology companies dedicated to driving the future of Web3 luxury commerce," Carol Hilsum, Senior Director of Product Innovation at Farfetch, said.
Get your Web3 startup in on the ground floor–applications are open through August 19, 2022, and the accelerator itself kicks off allegedly in late September 2022.
Read related posts:
Disclaimer
In line with the Trust Project guidelines, please note that the information provided on this page is not intended to be and should not be interpreted as legal, tax, investment, financial, or any other form of advice. It is important to only invest what you can afford to lose and to seek independent financial advice if you have any doubts. For further information, we suggest referring to the terms and conditions as well as the help and support pages provided by the issuer or advertiser. MetaversePost is committed to accurate, unbiased reporting, but market conditions are subject to change without notice.
About The Author
Vittoria Benzine is a Brooklyn-based art writer and personal essayist covering contemporary art with a focus on human contexts, counterculture, and chaos magic. She contributes to Maxim, Hyperallergic, Brooklyn Magazine, and more.
More articles


Vittoria Benzine is a Brooklyn-based art writer and personal essayist covering contemporary art with a focus on human contexts, counterculture, and chaos magic. She contributes to Maxim, Hyperallergic, Brooklyn Magazine, and more.
Hot Stories
by Victor Dey
November 30, 2023
by Kumar Gandharv
November 30, 2023
by Victor Dey
November 30, 2023
by Nik Asti
November 29, 2023
Latest News
by Alisa Davidson
November 30, 2023
by Victor Dey
November 30, 2023
by Alisa Davidson
November 30, 2023
by Nik Asti
November 30, 2023