Everything you need to know about Madison Cawthorn and Let's Go Brandon Coin

Outgoing House rep Madison Cawthorn from Asheville, North Carolina will now answer to the House Ethics Committee in Washington, D.C. about his cryptocurrency activities and amorous affair with a staff member. The investigation, announced yesterday, concludes six months of buildup in Cawthorn's relationship with meme coin called Let's Go Brandon while continuing current conversations about influencers and cryptocurrency.
The trouble ostensibly started on December 29, 2021, when Cawthorn posed for an Instagram photo with hedge fund manager James Koutoulas–the de facto man behind Let's Go Brandon, a token whose name comes from an instance at Talladega Speedway where a NASCAR announcer misheard expletive chants about Joe Biden as cheers for racer Brandon Brown.
"LGB legends. … Tomorrow we go to the moon!" Cawthorn responded on the IG post, according to an April 26 article by Washington Examiner credited with breaking this crypto chapter in Cawthorn's saga. That comment isn't there today. The next day, Brandon Brown announced that LGBCoin would sponsor his 2022 season, "causing LGBCoin's value to spike by 75%."
Unfortunately for those who responded to this buzz by investing real money, LGBCoin's market cap tumbled from $570 million to absolutely nothing by January 28, 2022. Koutoulas hopped on a February 2022 livestream cited by Washington Examiner and tried to explain–NASCAR had rejected Brown's sponsorship proposal on January 4, then unidentified insiders decimated the coin's valuation by dumping their huge stakes in the company.
Koutoulas relaunched LGBCoin the next month with alleged safety precautions halting oversized shareholders from selling their coins en masse. Since then, LGBCoin persists but has maxed out at only 5% of the peak price it set late last year. That hasn't stopped Cawthorn from continually touting the token's potential, promoting his ownership and encouraging followers to buy LGBCoin themselves–at the Conservative Political Action Conference in late February, the American Freedom Tour in Ft. Lauderdale last March, and at Freedom Fight Night in Miami.
This might've kept going if it weren't for a class-action lawsuit filed by an investor on April 1 claiming Koutoulas and his conspirators worked LGBCoin like a pump and dump scheme. The document doesn't name Cawthorn as a defendant. Still, Cawthorn does appear alongside James J. Harris Jr. and Austen Fletcher as political influencers whose associations Koutoulas touted to amp up LGBcoin's valuations. Cawthorn, however, was on the taxpayers' retainer.
On April 27, anti-Cawthorn PAC American Muckrakers wrote to the Office of Congressional Ethics requesting they investigate Cawthorn on seven allegations–most of which relate to gifts given during Cawthorn's sensationalized affair with scheduler and distant family member Steven Smith. Point seven, however, asks the committee to investigate "the financial relationship and activities between Rep. Cawthorn and the Bitcoin company recently reported on by the Washington Examiner." On Monday, May 23 the Washington Examiner wrote that the House Ethics Committee had voted unanimously to investigate Cawthorn. And here we are.
Although Cawthorn publicly disclosed his ownership of LGBCoin, lobbyist Craig Holman told the Washington Examiner that if Cawthorn used nonpublic knowledge about Brown's impending deal with LGBCoin and purchased the cryptocurrency prior to December 30, "that would constitute insider trading, a federal crime that can involve prison time." And though Kotoulas also mentioned on his February live stream that LGBCoin's specifically formatted to avoid regulatory security classification, Dylan Hedtler-Gaudette–manager at the Project on Government Oversight, said "even if LGBCoin isn't considered a security, that won't render Cawthorn immune from insider trading laws."
Cawthorn even used his time in office to introduce a House resolution to "deregulate cryptocurrencies and incentivize blockchain innovation," a potential move to create laws for his own financial gain.
At its most altruistic, America's legal system responds to society in real time by setting precedents with each decision. It will be interesting, on numerous levels, to see what new standards this investigation sets as crypto partners and proponents feel out industry boundaries. Experts are already parsing the fine print–how tokens should be considered according to the law, and what tenets those advertising them must uphold. The margin between influencer and politician grows ever thinner, but Cawthorn's rooted in reality. He's still absolutely a government official, for now.
This investigation might, in fact, be the congressman's best hope at assisting the US government with lawmaking.
Read related posts:
Disclaimer
Any data, text, or other content on this page is provided as general market information and not as investment advice. Past performance is not necessarily an indicator of future results.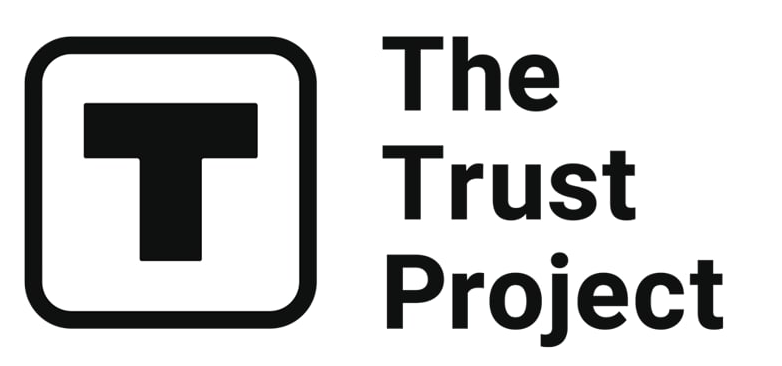 The Trust Project is a worldwide group of news organizations working to establish transparency standards.
Vittoria Benzine is a Brooklyn-based art writer and personal essayist covering contemporary art with a focus on human contexts, counterculture, and chaos magic. She contributes to Maxim, Hyperallergic, Brooklyn Magazine, and more.
More articles


Vittoria Benzine is a Brooklyn-based art writer and personal essayist covering contemporary art with a focus on human contexts, counterculture, and chaos magic. She contributes to Maxim, Hyperallergic, Brooklyn Magazine, and more.
Hot Stories
by Nik Asti
September 28, 2023
by Damir Yalalov
September 27, 2023
by Victor Dey
September 27, 2023
by Cindy Tan
September 26, 2023
Latest News
by Agne Cimermanaite
September 28, 2023
by Victor Dey
September 28, 2023
by Agne Cimermanaite
September 28, 2023
by Cindy Tan
September 28, 2023