Cryptomeria Capital's ZK Community Meetup Triumphs in Istanbul, Showcases Leading Zero Knowledge Expert Insights
by
Alisa Davidson
Published: November 15, 2023 at 9:32 am Updated: November 15, 2023 at 12:52 pm

by
Victor Dey
Edited and fact-checked: November 15, 2023 at 9:32 am
In Brief
ZK Community Meetup's Istanbul edition highlighted innovations within the ZK sector and provided dynamic platform for insightful conversations.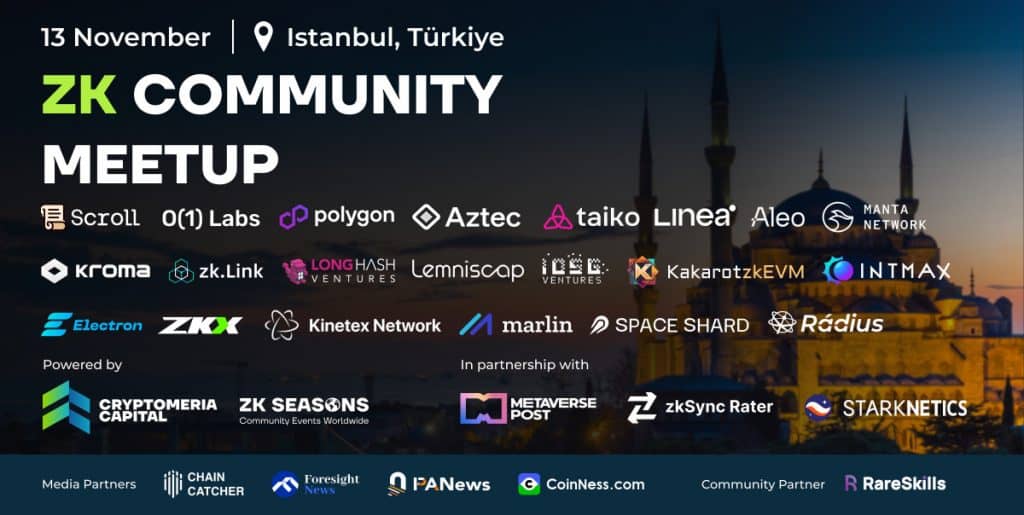 In a testament to the burgeoning influence of zero-knowledge (ZK) technology, Cryptomeria Capital's ZK Community Meetup powered by ZK Seasons, and held in collaboration with Metaverse Post, Starknetics, and zkSync Rater — concluded with resounding success.
Held in Istanbul during Devconnect, the event showcased Cryptomeria Capital's commitment to fortify the zero-knowledge ecosystem. It brought together industry leaders, builders, hackers and experts from prominent ZK projects and companies.
The meetup was aimed at showcasing innovation within the ZK sector and provided dynamic platform for insightful conversations, close networking and community exposure to the transformative future of zero-knowledge technology.
Speakers included leading web3 conglomerates at the forefront of ZK industry:
Scroll, Mina Network, Aztec, Taiko Labs, Kroma, Manta Network, intmax, Radius, Kakarot zkEVM, Marlin Protocol, Kinetex Network, Polygon Labs, Electron Labs and SpaceShard.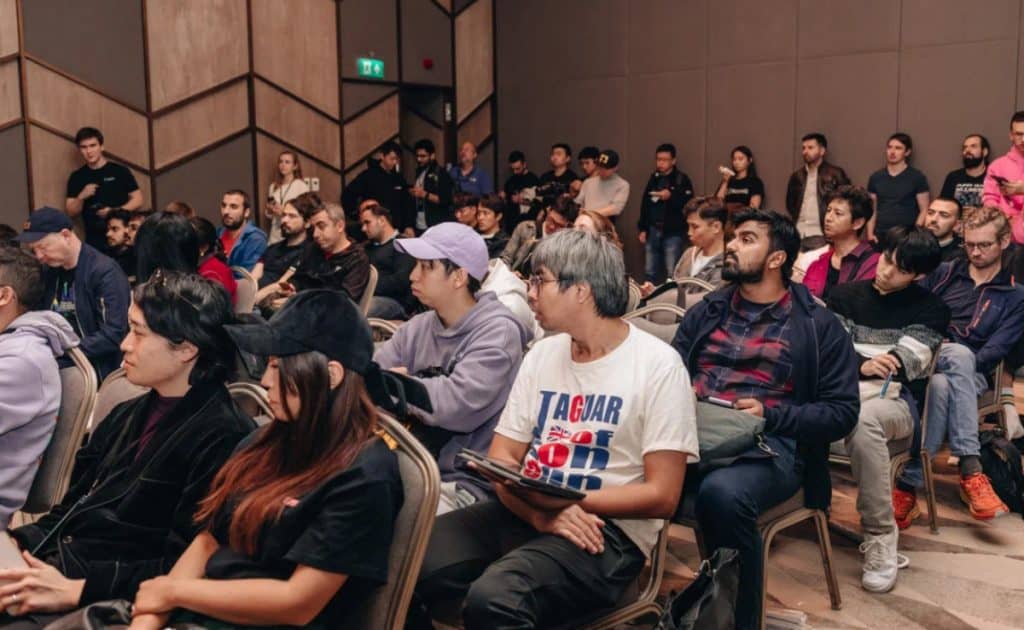 Dynamic Dialogues and Crucial Zero Knowledge Insights
The ZK Community Meetup Istanbul edition featured four panel sessions and a keynote speech where participants explored the potential applications of ZKPs and ZK-rollups. Top web3 experts shared their experiences of building ZK-based projects, provided perspectives on the values of ZK-focused startups and discussed the sector's financial future.
"ZKPs offer a transformative paradigm for real-world applications. ZK paves the way for a more transparent and trust-filled future by being able to greatly enhance KYC, DID and other security mechanisms used across the web," believes Alex Mukhin, Co-founder and Managing Partner of Cryptomeria Capital.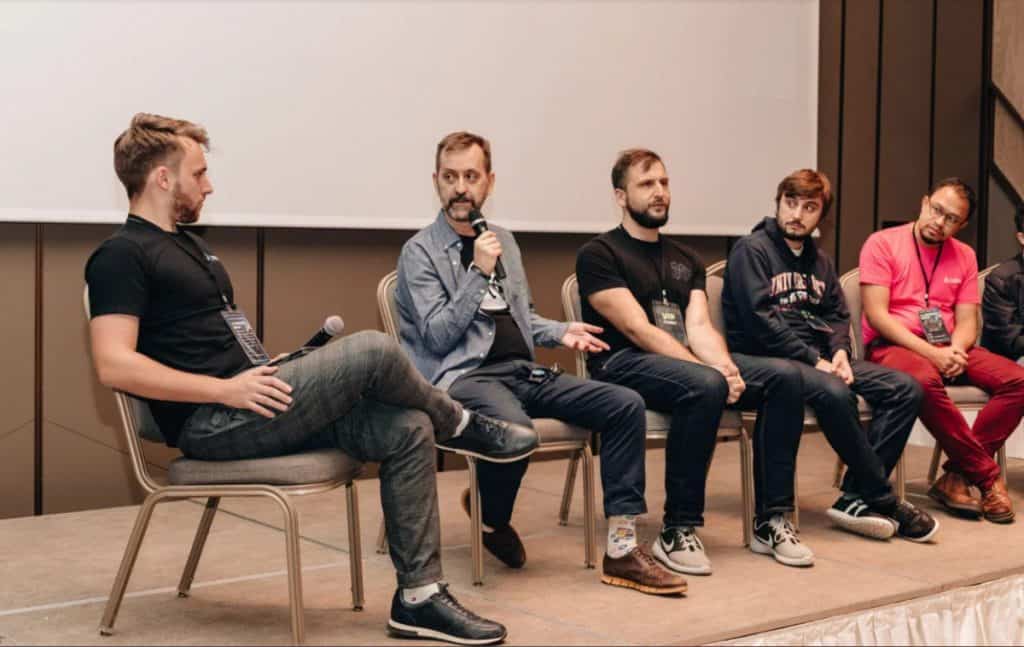 The experts also shared best practices with the ZK community and delved into the intricacies of their respective projects.

"At Linea, we use ZK for Layer 2 scalability. This allows us to optimize at the protocol level our protocol to be as fast as possible and meet our requirements," said Alexandre Belling, Principal, Cryptography Research at Linea during a panel discussion, demystifying the intricacies and potential real-world uses of zero-knowledge proofs.
Diving deep on how ZK rollups enhance blockchain capabilities and its role in ensuring user confidentiality, Leona Hioki, Co-founder of Intmax said that while Ethereum is a super secured, its an inefficient verification machine.
"ZKP is a much more efficient verification system. Combining Ethereum with ZK will lead to developing efficient and secured verification machines," said Hioki.
Discussing the challenges and opportunities presented by ZK rollups — Vince Yang, Co-founder of zk.Link, emphasized that ZK rollups surpass other current Layer 2 scaling methods in terms of cost-effectiveness, speed and security.
"Time is reduced to minutes with ZK and are the more efficient choice for scaling than their other rollup counterparts. But, they are not without their limitations. If there are many dApps that demand high TPS operating on the same ZK rollup, it leads to gas wars and computation power becomes expensive," explained zk.Link's Yang. "Layer 3s are being built right now to directly address these limitations and provide dApp customizations for the full beneficial properties of ZK rollups in a cost efficient manner."
The VC Perspective on Zero-Knowledge Innovations
Venture capitalists from IOSG Ventures, LongHash Ventures and Lemniscap revealed their perspectives on evaluating prospective Zero-Knowledge (ZK) projects. During the discussion, they shared insights into their criteria for selecting projects and expounded on their visions regarding current investment trends in the ZK space.
"Most importantly we see if ZK is actually required and how it is being used. When it comes to developing core primitives we look at the founders background in research, and the more general purpose use cases of Zk we check the founder-market fit," said Siddharth Rao, Investor at IOSG.
Sharing predictions on the financial future of the Zero-Knowledge sector —Vadim Krekotin, Founding Partner at Cryptomeria Capital said the Zero-Knowledge sector poised for substantial growth in the financial realm. This anticipation is rooted in the rising demand for privacy-centric solutions, driving the sector towards increased prominence.
"With advancements in cryptographic technologies and a growing awareness of data security, the sector is set to experience a surge in investments and innovation, paving the way for a bright financial future," Cryptomeria Capital's Vadim added.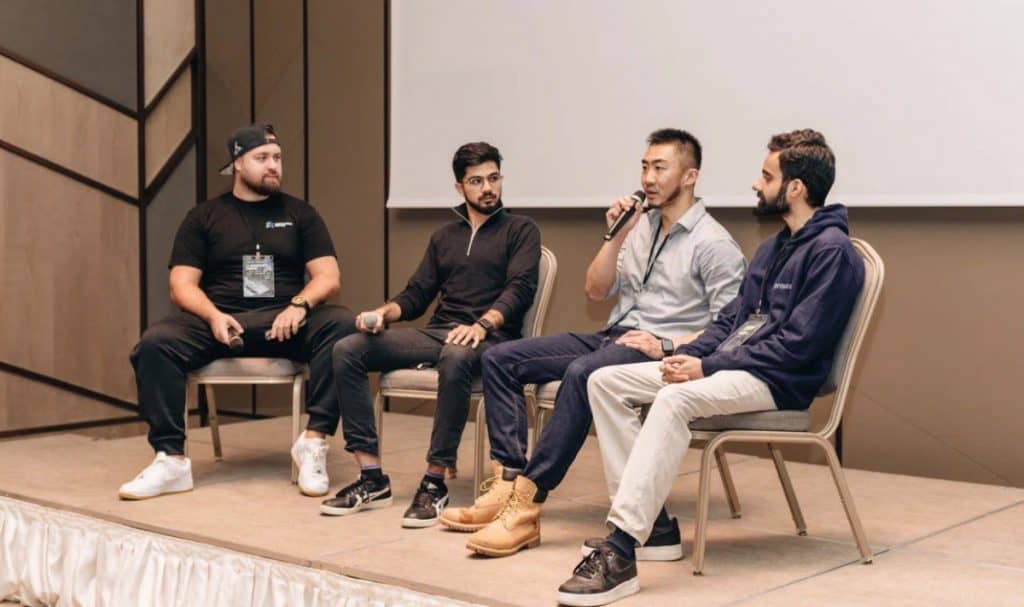 Likewise, Roy Lu, Partner at LongHash Ventures illuminated the audience with his perspective, highlighting the specific qualities that make a ZK startup an attractive investment.
"Founder-market fit, technical architecture, and motivation are the three proxies to success we look for in ZK startups," explained LongHash Ventures' Roy Lu. "That means having related degrees in cryptography at the infra layer, crypto native experience in a vertical at the application layer. Then architecting the product for modularity and delightful user experience; and finally the motivation to stay the course of action — come hell or high water."
Navigating ZK Project Landscape Amidst Challenges and Success
Additional sessions explored optimal strategies for navigating challenges within the Zero-Knowledge project landscape. Experts actively shared valuable experiences to overcome current obstacles and achieve success.
"Our main issues revolved around adapting to a new language and the learning curve along with it. It was exciting and challenging to evolve with the language. In terms of success, achieving the distinction of having the largest code in Cairo is proof of ZKX team's capabilities," said Vitaly Yakovlev, Co-Founder & CTO of ZKX.
Danilo Kim, Co-founder of Kakarot shed light on the vast possibilities of Zero-Knowledge Proofs (ZKPs) and the nascent state of applied ZK technology.
"At Kakarot, we are always exploring to use ZK not just for L2 scaling, but also for Ethereum security through L1 proving, interoperability, composability and other solutions that ZK can bring to support the Ethereum ecosystem," added Danilo.
ZK Community Meetups Foster Collaboration and Innovation
The ZK Community Meetup in Istanbul marked the third event in the ZK Seasons community event series, designed to unite leading specialists in the realm of ZK and foster the growth of the Ethereum community worldwide.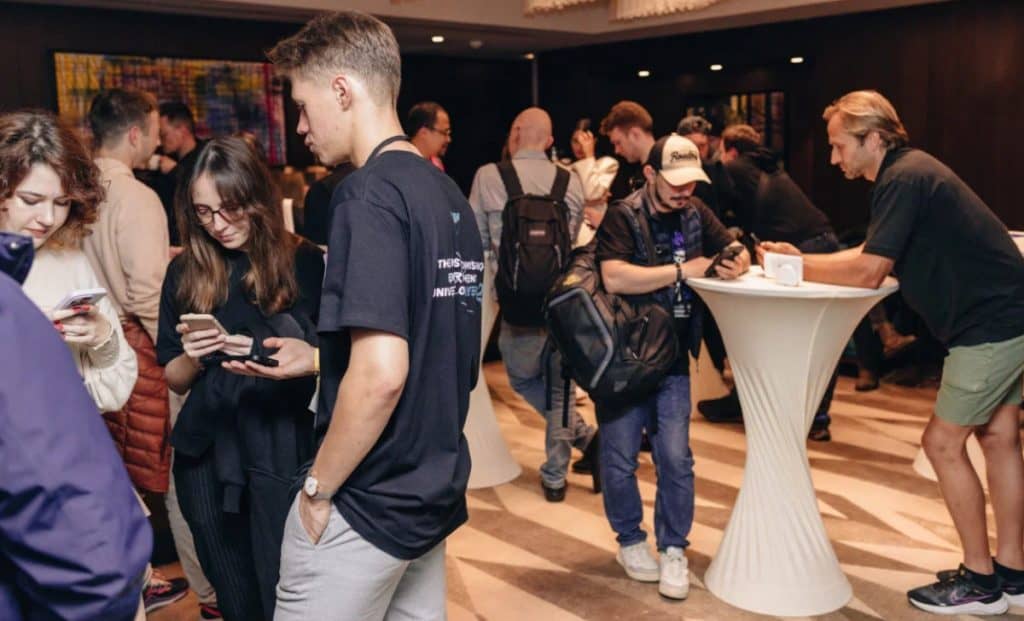 ZK Community Meetups actively promote the exchange of experiences, experimentation with ZK integration, idea generation, and contribution to the expanding network of ZK professionals. ZK Seasons extended gratitude to speakers, partners, sponsors and community members while announcing a commitment to hosting additional events in the near future.
Disclaimer
In line with the Trust Project guidelines, please note that the information provided on this page is not intended to be and should not be interpreted as legal, tax, investment, financial, or any other form of advice. It is important to only invest what you can afford to lose and to seek independent financial advice if you have any doubts. For further information, we suggest referring to the terms and conditions as well as the help and support pages provided by the issuer or advertiser. MetaversePost is committed to accurate, unbiased reporting, but market conditions are subject to change without notice.
About The Author
Alisa is a reporter for the Metaverse Post. She focuses on investments, AI, metaverse, and everything related to Web3. Alisa has a degree in Business of Art and expertise in Art & Tech. She has developed her passion for journalism through writing for VCs, notable crypto projects, and engagement with scientific writing.
More articles
Alisa is a reporter for the Metaverse Post. She focuses on investments, AI, metaverse, and everything related to Web3. Alisa has a degree in Business of Art and expertise in Art & Tech. She has developed her passion for journalism through writing for VCs, notable crypto projects, and engagement with scientific writing.
Hot Stories
by Victor Dey
November 30, 2023
by Kumar Gandharv
November 30, 2023
by Victor Dey
November 30, 2023
by Nik Asti
November 29, 2023
Latest News
by Alisa Davidson
November 30, 2023
by Victor Dey
November 30, 2023
by Alisa Davidson
November 30, 2023
by Nik Asti
November 30, 2023