Vavara Alay's inaugural NFT drop on Snowcrash coming May 26th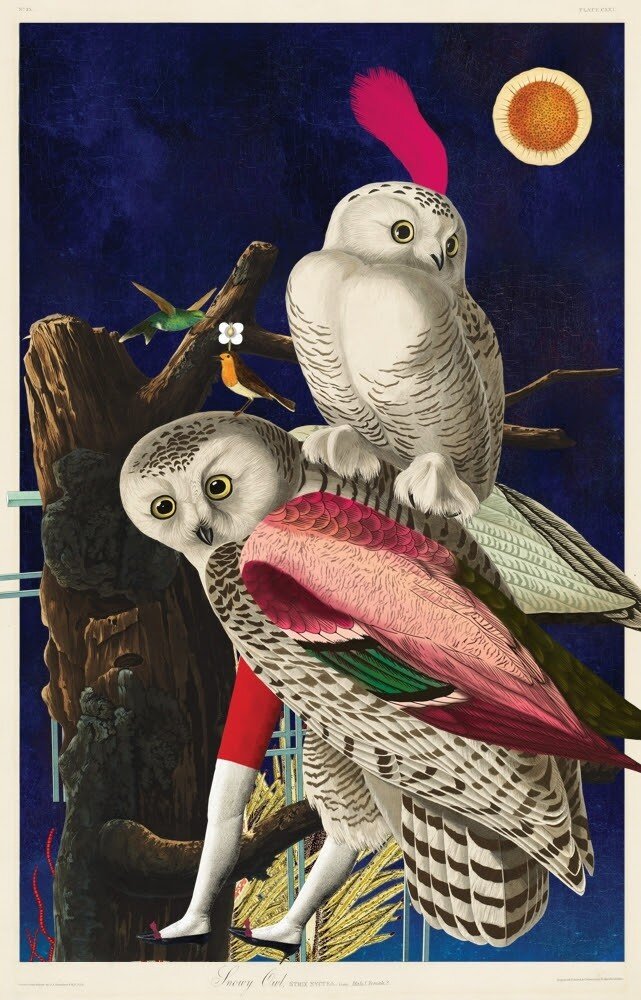 Award-winning artist, designer, and illustrator Varvara Alay announced this week that her latest collaborative NFT collection, "Birds of Sōlis," will officially drop next week on Snowcrash, a new curated exchange platform operating on the Solana blockchain.
The drop goes fully live via Snowcrash next Thursday, May 26th at 10AM PST, but the pre-sale kicks off on Wednesday, May 25th for Allow List members. Alay's series spans 2,022 generative artworks hot off the algorithm– 2,000 regular still images, 2 ultra-rare still images, and 20 video NFTs featuring animated artworks. The artist will donate a portion of proceeds from their sale to Nia Tero, an organization that promotes "Indigenous guardianship of vital ecosystems."
Alay had a thriving 15+ year art career prior to the advent of Web3–her biography says that in addition to illustrating children's books, board games, and clothing she also served as Art Director at L'Officiel and Robb Report, even appearing on the glossy pages Harper's Bazaar and Esquire herself.
Web3 art aficionados, however, will recognize Alay from her releases on Foundation and SuperRare, along with her zeitgeist Flower Girls series–a collection of 10,000 botanical goddesses stored as ERC-721 tokens on the Ethereum Blockchain, which launched December 2021 on OpenSea and sold out in just 30 minutes. Eva Longoria and Resse Witherspoon are just two notable Flower Girls owners. Total sales volume for Flower Girls topped $16 million, but Alay made sure to donate 20% of those profits to children's charities, marking an additional 5% to support the next generation of creatives by collecting children's NFT art.
"She describes herself as being 'born into art' after growing up between Russia and Ukraine with a mother who was an illustrator and grandmother who was a prolific painter," the artist's bio reads. Alay's work employs surrealism with bold colors and the occasional abstract shape to depict "elaborate paracosms of her dreams," always thrusting natural elements to the forefront. There would be no humans to dream without Mother Earth first, but animals and plants are also critical narrative devices in almost all human storytelling.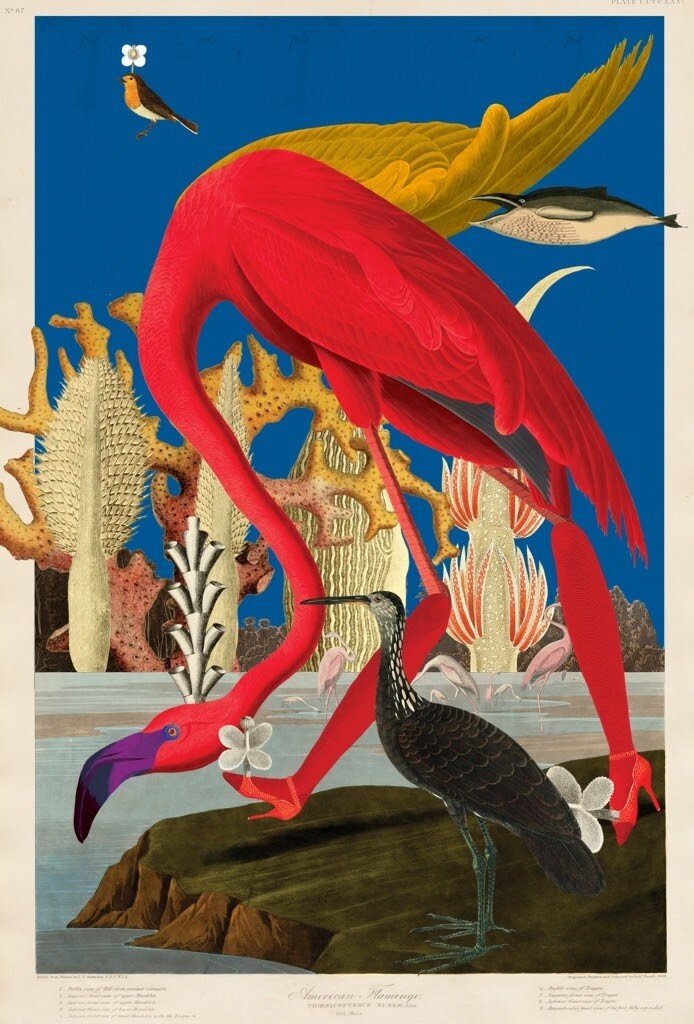 As such, "Birds of Sōlis" offers new visual thrills while aligning with Alay's purpose-driven practice. The whole collection centers around 20 species from "Birds of America," a seminal survey published in 1827 by the National Audubon Society. "I have always been fascinated by birds throughout my career," Alay adds in the press release, calling them her muses. "'Birds of Sōlis' is dedicated to re-imagining the Audubon birds and applying my artistry to the limitless creative possibilities offered by NFTs."
"John J. Audubon's engravings are regarded as one of the first comprehensive studies of North American birds," the collection's website states. "Much of the labor that made this effort possible was carried out by Black and Indigenous peoples." The artist and platform have opted accordingly to contribute 15% of primary and 10% of secondary sales to Nia Tero "in order to support contemporary conservation efforts, and to recognize the Indigenous and Black contributions to Birds of America."
The drop's "Flight Plan," or road map–which mimics Bancor's with its focus on daylight–calls launch day "Dawn." Donations will be made in the "Sunrise" phase, shortly after "Birds of Sōlis" takes flight. There, they'll also release opportunities to mint the 20 video NFTS via raffles amongst the still image holders, every video animating one of the species that served a central inspiration for this series. After that, "all holders will be entered into weekly raffles to receive a 1/1 animated version of their favourite Bird of Sōlis NFT." Finally, in the "Sunset" phase, "20 holders with the highest number of unique Birds in their wallets will receive custom 1/1 stills and animations featuring all their Birds in a unique setting."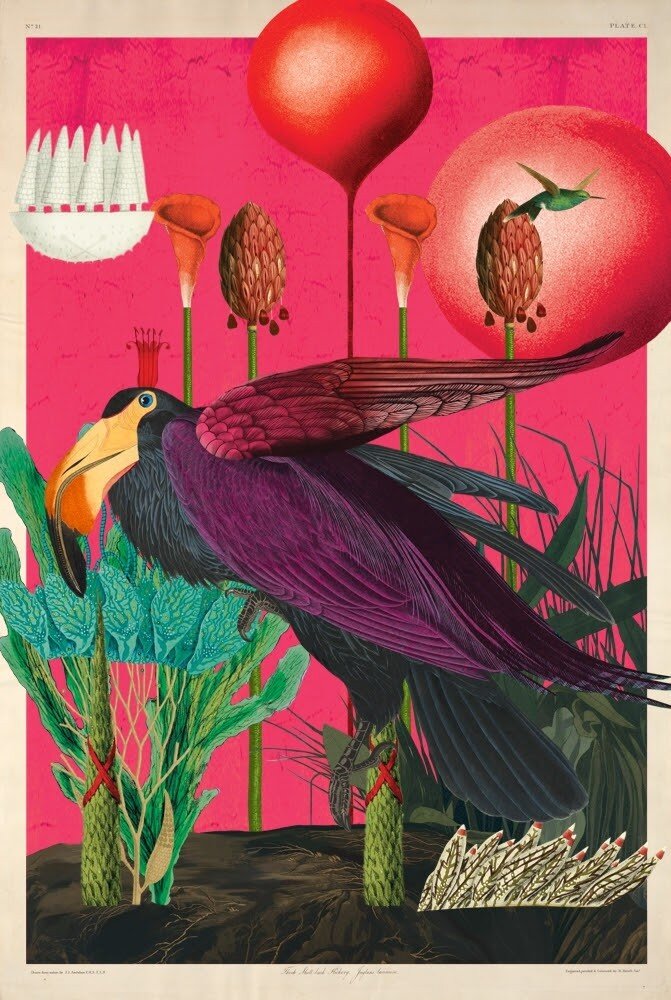 As for the platform–Snowcrash is a Web3 studio that empowers creators to generate their own offerings, along with offering marketing services, IP management, and of course, a curated exchange platform. Snowcrash launched on March 2, 2022–a partnership between Sony Music Entertainment and Universal Music Group spearheaded by Wondros Founder & CEO Jesse Dylan along with Dr. Walter De Brouwer of Stanford University and Bob Dylan Music Company President Jeff Rosen.
"Varvara is such an exceptional talent," Dylan states in the release, which also notes it was his idea to collaborate with Alay on Snowcrash's inaugural event. "Varvara's work is like no other artist in the space, plus it gives immense reverence to nature and preserving the environment – something we are all committed to at Snowcrash." They're already teasing future drops by Bob Dylan and Miles Davis for the year ahead–but for now, get hyped and mark your calendars to catch one of these feathered friends before your chance completely flies away.
Read related posts:
Disclaimer
In line with the Trust Project guidelines, please note that the information provided on this page is not intended to be and should not be interpreted as legal, tax, investment, financial, or any other form of advice. It is important to only invest what you can afford to lose and to seek independent financial advice if you have any doubts. For further information, we suggest referring to the terms and conditions as well as the help and support pages provided by the issuer or advertiser. MetaversePost is committed to accurate, unbiased reporting, but market conditions are subject to change without notice.
About The Author
Vittoria Benzine is a Brooklyn-based art writer and personal essayist covering contemporary art with a focus on human contexts, counterculture, and chaos magic. She contributes to Maxim, Hyperallergic, Brooklyn Magazine, and more.
More articles


Vittoria Benzine is a Brooklyn-based art writer and personal essayist covering contemporary art with a focus on human contexts, counterculture, and chaos magic. She contributes to Maxim, Hyperallergic, Brooklyn Magazine, and more.
Hot Stories
by Victor Dey
December 05, 2023
by Victor Dey
December 05, 2023
by Victor Dey
December 04, 2023
by Victor Dey
December 01, 2023
Latest News
by Alisa Davidson
December 05, 2023
by Kumar Gandharv
December 05, 2023
by Victor Dey
December 05, 2023
by Kumar Gandharv
December 05, 2023