by
Agne Cimermanaite
Published: April 07, 2022 at 10:56 am Updated: May 26, 2022 at 1:28 pm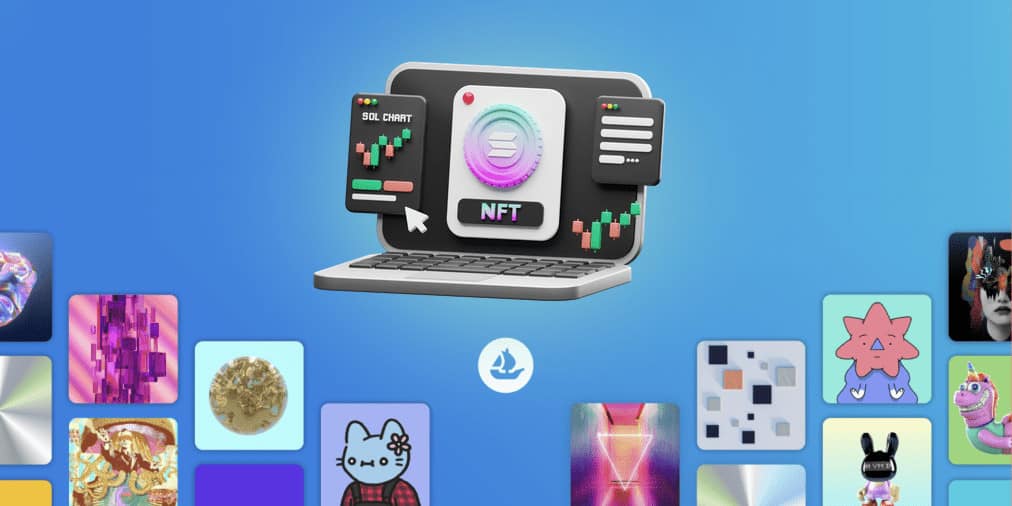 When 2022 kicked in, OpenSea said it planned to bring NFTs to a broad consumer audience and reduce its barriers to entry. So far, the major NFT marketplace is living up to its promises: this Monday, the platform announced to allow credit card payments for NFTs, and as of today, OpenSea allows selling and listing NFTs minted on the Solana blockchain.
Recently, OpenSea teased a video sarcastically commenting that the Solana NFT launch is "the best kept secret in Web3." Solana is the second most popular blockchain for minting NFTs after Ethereum and stands out by having a high-performance and low gas fee network.
During the current beta phase, OpenSea aims to test and improve the user experience with Solana. So far, the platform has listed 165 Solana NFT collections but promised to keep adding more and listing creators daily.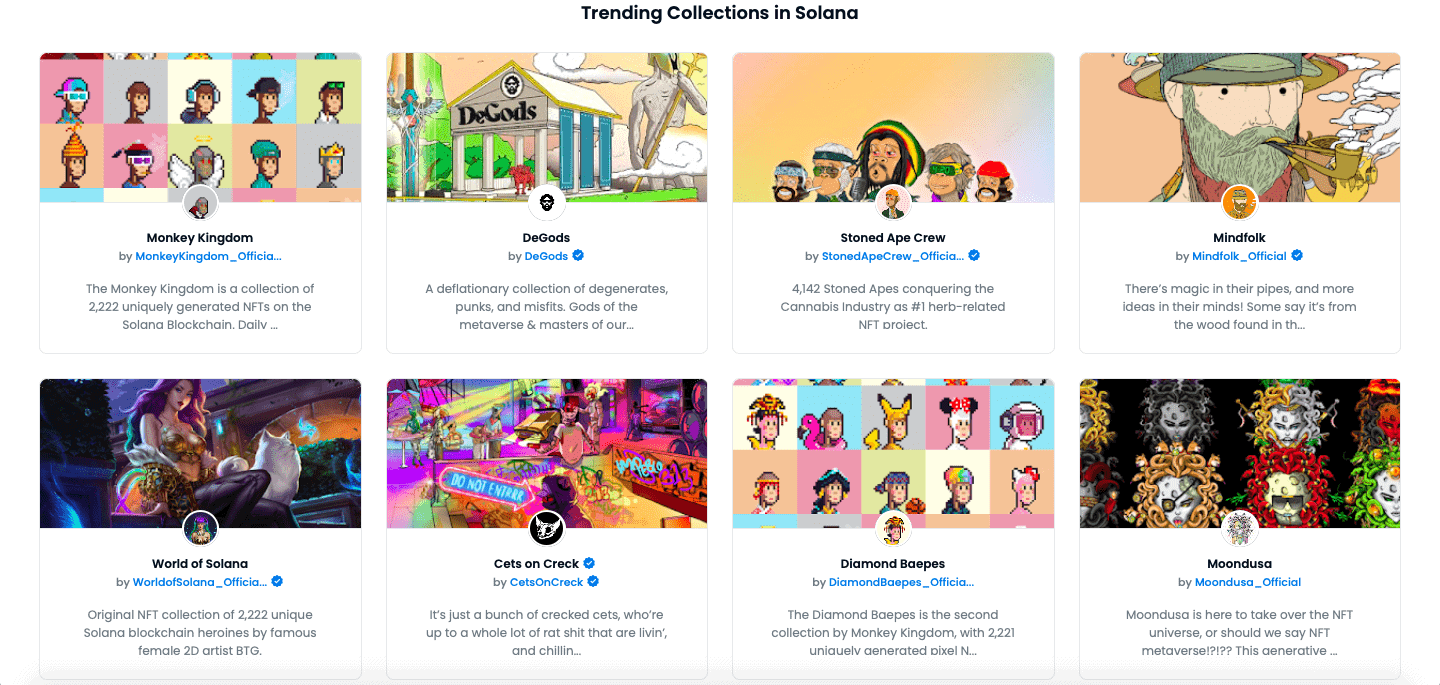 Early this year, OpenSea raised $300 million in Series C funding with a $13.3 billion company value.
However, other news in the NFT industry are quite the opposite. According to data by Cryptoslam, Solana NFT sales have dropped by 24% in the last 24 hours. OpenSea has also seen a decline in trading volume in the past months. The marketplace's users have suffered significant losses due to scams and phishing attacks. This week, at least three lawsuits have been filed for stolen Bored Apes, worth hundreds of thousands of dollars.
Here is the list of best Solana NFT marketplaces that you should know about. To better understand how to mint NFTs on Solana read Metaverse beginners guide.
The following articles might be of interest to you: