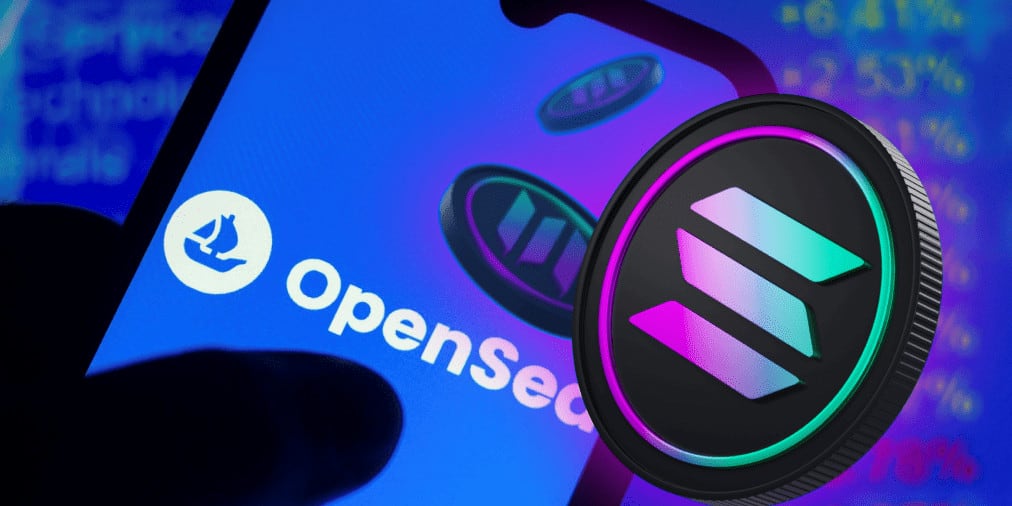 'The best kept secret in Web3', says the video posted on the official Twitter of OpenSea marketplace on March 29th. The video starts with 'Wen solana?', and showcases some NFTs from top collections on Solana blockchain: Solana Monkey Business, Boryoku Dragonz, Degenerate Ape Academy, Aurory and Catalina Whale Mixer. This way, OpenSea has confirmed it would start listing NFTs minted on Solana blockchain. The support is coming in April, no precise day mentioned.
This week the community noticed a 'Solana Beta' logo on the website. More than that, the support of the Solflare wallet became available on OpenSea.
Earlier, in January 2022, crypto community has also talked about some screenshots mentioning OpenSea and Solana. The photos were leaked by Jane Manchun Wong, a trusted blogger and a hacker.
After Ethereum, Solana is the largest NFT ecosystem. The estimated market cap of it is approximately $1.5 billion across the multitude collections listed.
Differently to Ethereum, transactions on Solana are cheap and more energy-sufficient. Solana expanded rapidly within the NFT space thanks to such collections as Solana Monkey Business, Degenerate Apes and Aurory.
To better understand how to mint NFTs on Solana read Metaverse beginners guide.
The following articles might be of interest to you: