NYC-based HNDSM launches early CryptoPunks capsule collection 'Punk 1338'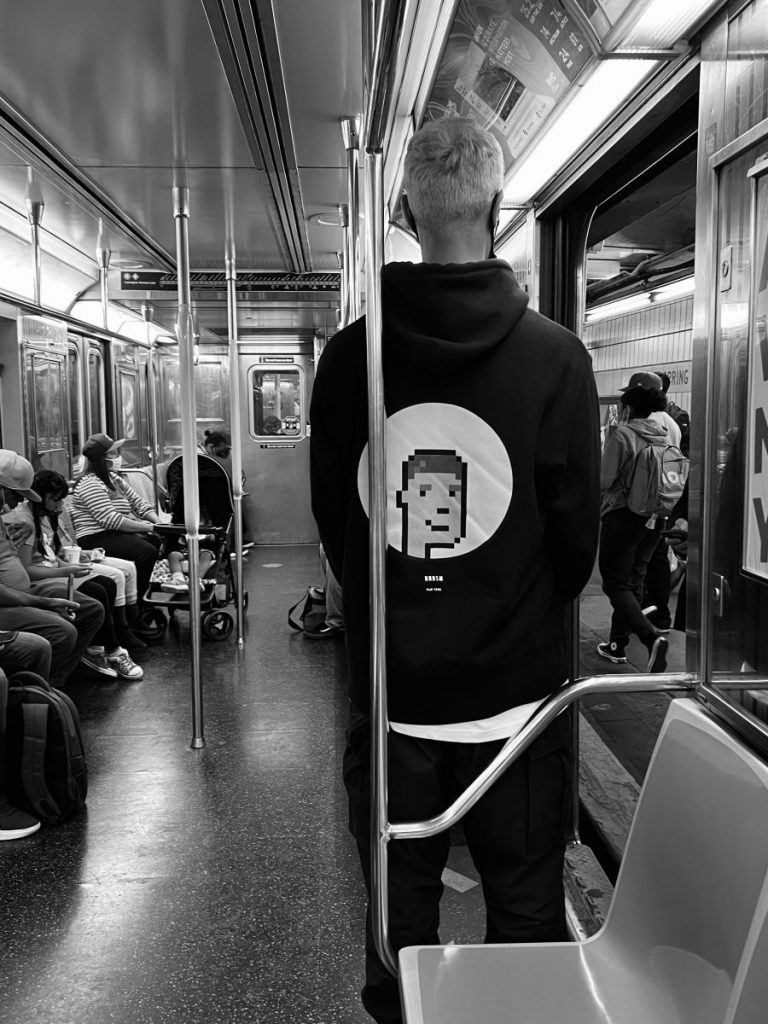 Commercial rights went live for the CryptoPunks community on Monday, and holders are already launching their own projects. NYC-based lifestyle brand HNDSM just announced their 'Punk 1338' capsule collection of graphic tees, sweatshirts, and candles, all centered around the warmhearted Punk held by co-founder AJ Jamani.
Now you don't have to fork over an impossible amount of ETH to rep this lovable Punk. "With high-quality sourcing and screen printing, HNDSM sought to marry the world of physical goods with digital art for CryptoPunks fans," the brand's release says. They offer a simple choice between a black or white t-shirt. The hoodie only comes in black, as does the minimalist 'Be Well' Candle, which emits olfactory notes of Oak, Amber, Walnut, and Orange Zest.
Punk 1338 stars on each item, accented only by small, clean type depicting the company name and popular web3 phrase "HODL ME." In the release, HNDSM calls this crypto slang "an endearing way for Punk 1338 to say 'hold on and never let go.'"
"Mental health is a big focus for us with our 'Be Well' messaging as found on the candle vessel," co-founder Nunu Jamani told Metaverse Post. The press release says this small touch "serves as a reminder to take time for grounding and balance outside of the digital space."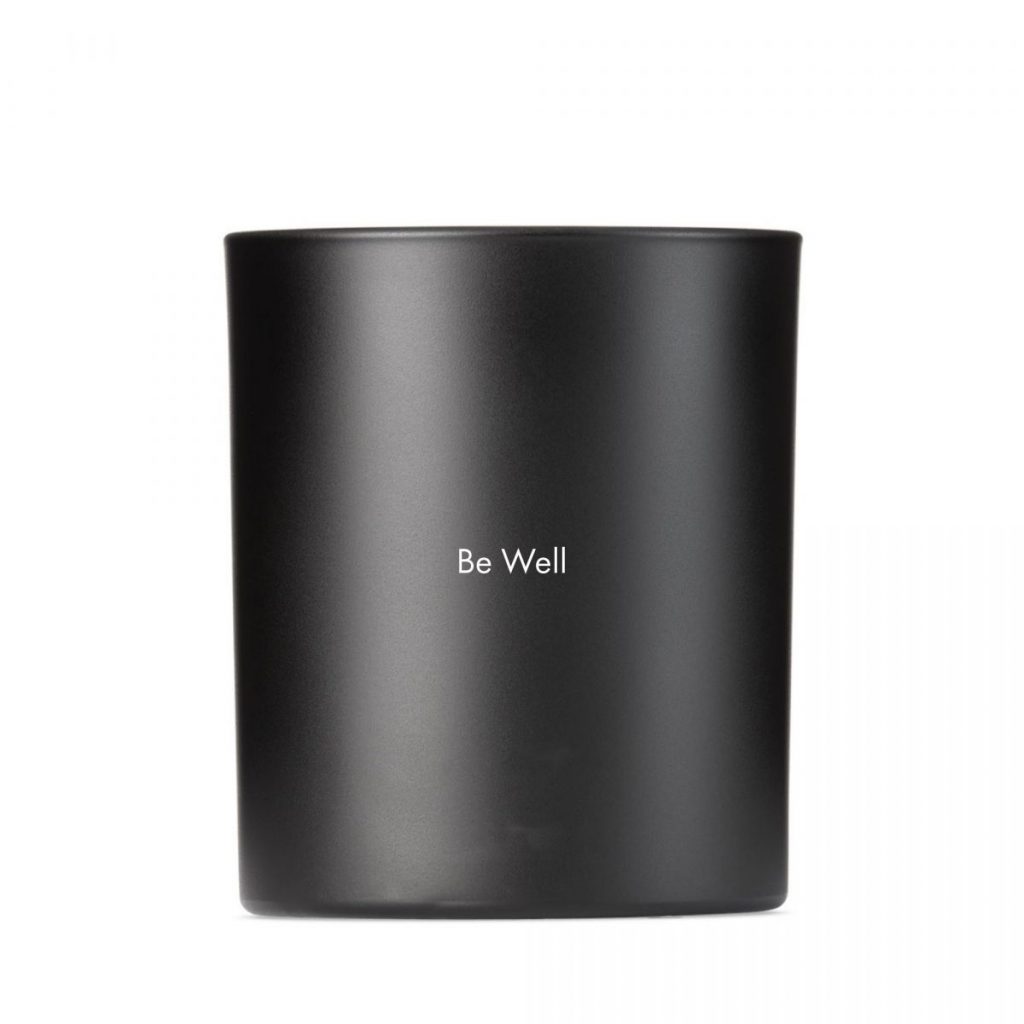 "AJ acquired his Punk recently in May 2022," Nunu continued. "We are art collectors and are in the process of shifting some of our physical art into digital assets."
Of all the projects AJ encountered during his deep dive into NFTs, CryptoPunks emerged the most exciting–particularly for its sense of community and historical status amongst the earliest blockchain art endeavors. "After endless searching through the CryptoPunks marketplace, I connected most to Punk 1338," he says in the release. "It means a lot to see my skin tone represented in the art, and I love his smile, which is a fairly rare trait found in only 2% of Punks."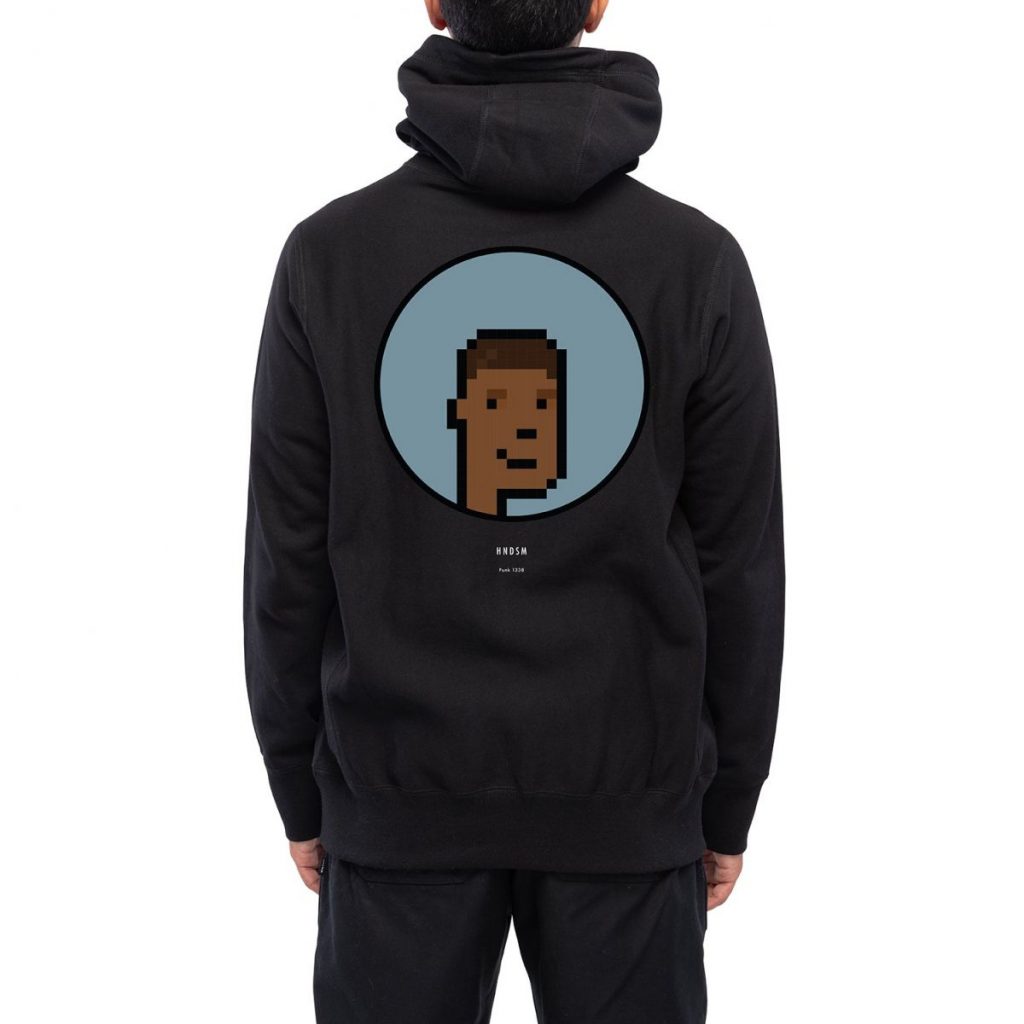 Founded in 2010 in NYC, HNDSM (pronounced "handsome") strikes a balance between precise craftsmanship and bohemian values across unisex jewelry, clothing, and selected home goods. "Inspired by great global cities," their site reads. "Bringing functionality and fun into everyday life." There's a wanderlust to the lifestyle they're sharing–jewelry serves as mementos, candles simulate travel at home, and their clothes promote movement.
"We see our CryptoPunk 1338 capsule as an extension of what we are creating at HNDSM," Nunu said. "In terms of the Punk graphic, it reflects something that we as the founders are deeply excited by–both with respect to NFTs broadly as well as the historic significance of CryptoPunks."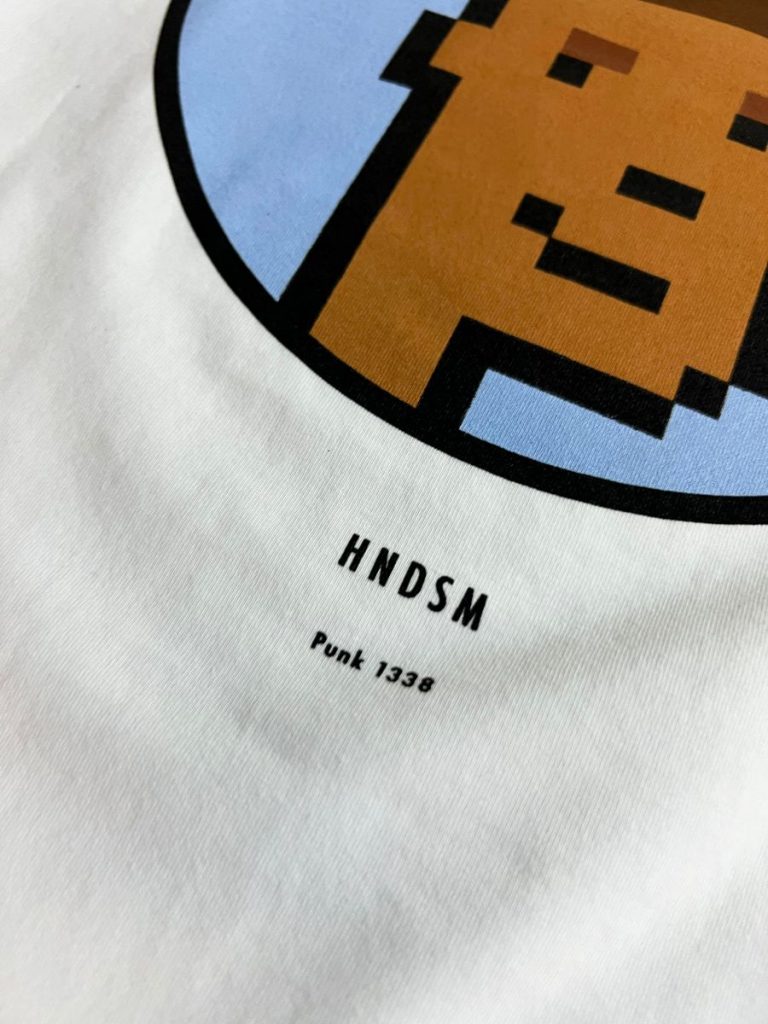 Now HNDSM is participating in the CryptoPunks legacy. "We definitely have plans for future expansion related to web3 merchandise," Nunu said. "We have more products in the pipeline–both utilizing our CryptoPunk as well as additional NFT projects we are fans of."
Nunu and AJ Jamani see synergies on the horizon as other holders launch their own projects–intensifying the bond of community amongst CryptoPunks collectors.
"In addition to utilizing NFTs that we own, we are open to collaborating with other holders," Nunu said. "As a company that has been around for over ten years with expertise in design and production of apparel, jewelry, and candles, we are also offering other NFT holders the opportunity to create physical goods for their digital assets."
"With respect to utility, early supporters of the capsule will have access to future HNDSM physical drops as well as NFTs," Nunu said.
It's an exciting new chapter for CryptoPunks. Check out HNDSM's Punk 1338 collection to commemorate the occasion.
Read related posts:
Disclaimer
In line with the Trust Project guidelines, please note that the information provided on this page is not intended to be and should not be interpreted as legal, tax, investment, financial, or any other form of advice. It is important to only invest what you can afford to lose and to seek independent financial advice if you have any doubts. For further information, we suggest referring to the terms and conditions as well as the help and support pages provided by the issuer or advertiser. MetaversePost is committed to accurate, unbiased reporting, but market conditions are subject to change without notice.
About The Author
Vittoria Benzine is a Brooklyn-based art writer and personal essayist covering contemporary art with a focus on human contexts, counterculture, and chaos magic. She contributes to Maxim, Hyperallergic, Brooklyn Magazine, and more.
More articles


Vittoria Benzine is a Brooklyn-based art writer and personal essayist covering contemporary art with a focus on human contexts, counterculture, and chaos magic. She contributes to Maxim, Hyperallergic, Brooklyn Magazine, and more.
Hot Stories
by Victor Dey
December 01, 2023
by Victor Dey
November 30, 2023
by Kumar Gandharv
November 30, 2023
by Victor Dey
November 30, 2023
Latest News
by Victor Dey
December 01, 2023
by Kumar Gandharv
December 01, 2023
by Nik Asti
December 01, 2023
by Alisa Davidson
December 01, 2023