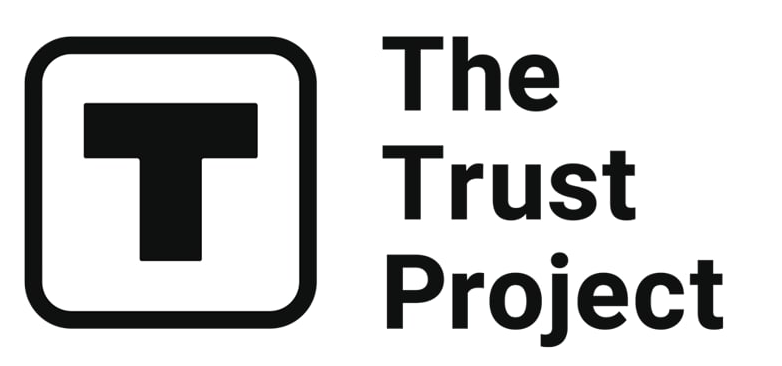 The Trust Project is a worldwide group of news organizations working to establish transparency standards.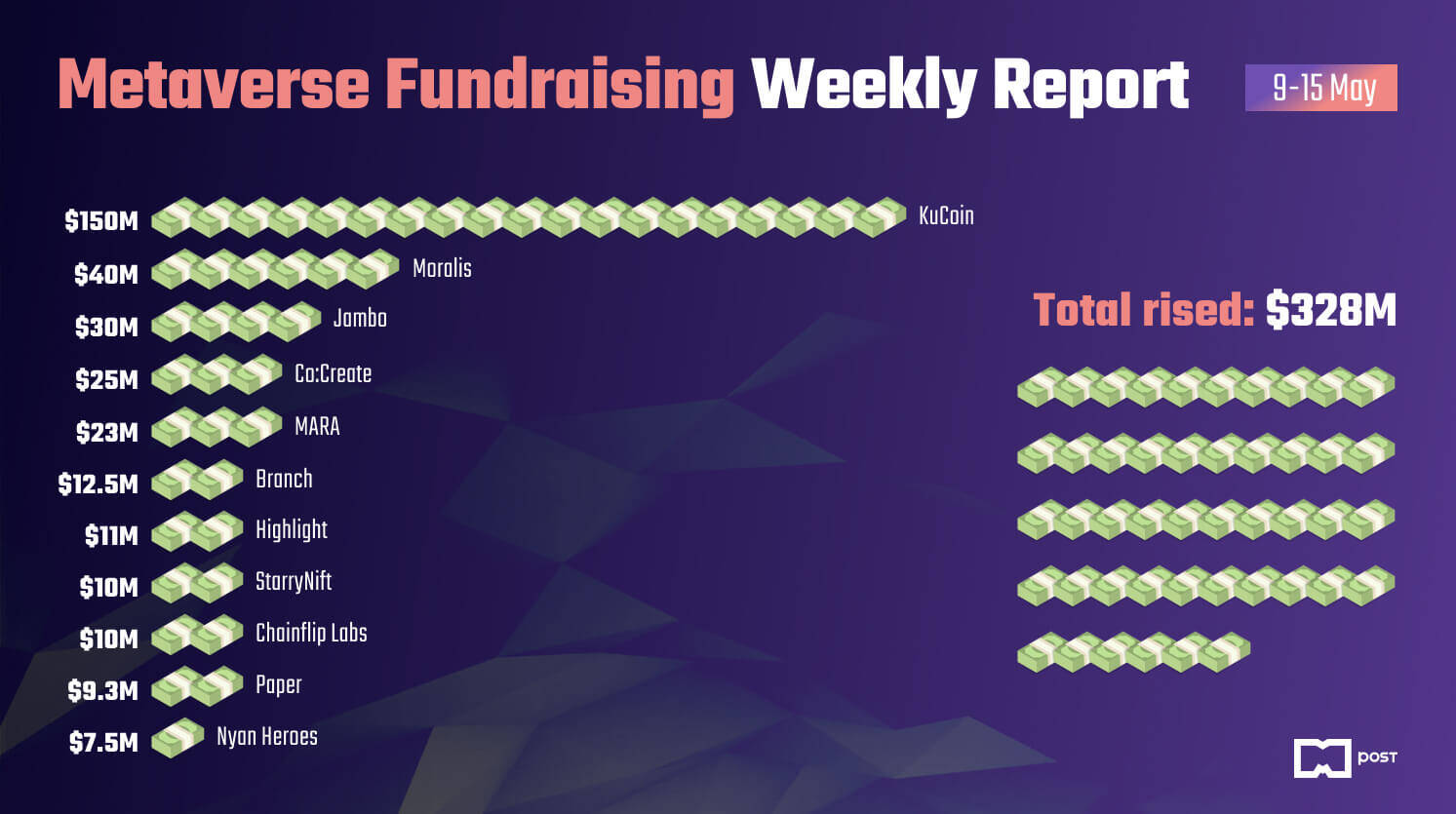 This week's fundraising updates for blockchain, Metaverse and tech companies.
May 9th
Nyan Heroes, a Solana-based Play-to-Earn game closed $7.5M in strategic round. The valuation is at $100M. Among the investors are Kosmos Ventures, Sino Global Capital, Shima Capital, Petrock Capital, Morningstar Ventures, 32-bit Ventures, CryptoCom, Tess Ventures, Master Ventures, Wave7, Ancient8, Drops Ventures, Andromeda Capital, Salad Ventures, Moonchain Capital, and Snackclub.
May 10th
StarryNift, a Metaverse platform, has raised $10 million in the pre-A round. It was led by Susquehanna International Group (SIG). Among other investors are Binance Labs, BSC Fund, Alameda Research, and GBV Capital.
KuCoin has raised $150M at a $10B valuation. The round was led by Jump Crypto. Circle Ventures, IDG Capital, and Matrix Partners are among other participants.
Jambo, an Africa-focused Web3 app closed $30M in a Series A funding round. The main investor is Paradigm, backed by Pantera Capital, Delphi Ventures, Kingsway Capital, and Gemini Frontier Fund.
Paper, an NFT infrastructure startup, has raised $9.3M in a seed round. The leading investors of the round are Electric Capital and Initialized Capital. Among other participants are Polygon, FalconX, Long Journey Ventures, ThirdWeb, and Night Capital, as well as the founders of Plaid, Twitch, Fractal, MagicEden, Eventbrite, Tagomi, and Bison Trails.
May 11th
Decentralized exchange Chainflip Labs has raised $10M for its cross-chain DEX. Among the investors are Framework Ventures, Blockchain Capital, and Pantera Capital.
Co:Create, an NFT infrastructure startup, has raised $25M in a seed round. Andreessen Horowitz from a16z led the round. Among other participants are VaynerFund, Packy McCormick's Not Boring Capital, Amy Wu and RTFKT.
Highlight, a Web 3 community platform, has raised $11M. Among the investors are Haun Ventures, 1kx, Polygon Studios, Coinbase Ventures, SciFi VC, A Capital, and Thirty Five Ventures.
Branch, a gaming startup, has raised $12.5M in a seed round. Among the participants are Mechanism Play, TCG Crypto, Dragonfly Capital, Polychain, Coinbase Ventures, Three Arrows Capital, and Polygon Studios.
Moralis, a Web3 development platform, has raised $40M in the Series A round. The investors are EQT Ventures, Fabric Ventures, Coinbase Ventures, and Dispersion Capital.
MARA, a centralized crypto exchange raised $23M. Among the investors are Coinbase Ventures, Alameda Research, Distributed Global, TQ Ventures, Huobi Ventures, KuCoin Labs, Gate, Hashkey, Infinite Ventures, Mechanism, and Woodstock.
Read related posts:
Disclaimer
All of the information on our website is provided in good faith and solely for educational reasons. Any action taken by the reader in response to material on our website is entirely at his own risk.