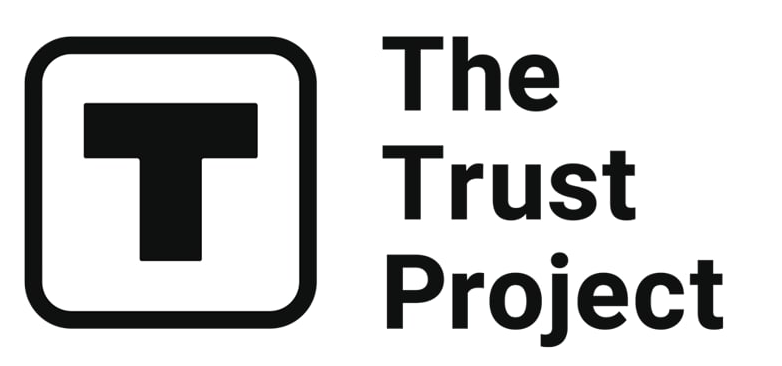 The Trust Project is a worldwide group of news organizations working to establish transparency standards.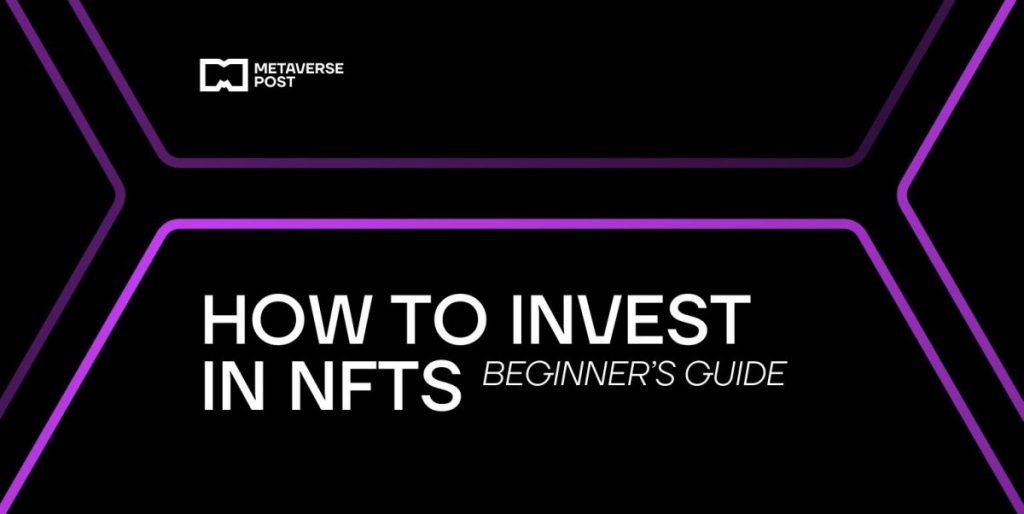 Non-fungible tokens have become a hot topic since the last year's boom, so the question of how to invest in NFTs has been on the minds of many. Prices rose to extreme levels, with some tokens reaching eight-digit sums, with the top earner being artist Pak who managed to make more than $91 million when selling his generative art piece "The Merge."
However, it's not just the artists who can make money on NFTs. In fact, if you get the right token, you can make millions on your sale. Cryptopunks, an NFT project that went live on June 23, 2017, was free to mint when it was first released, and all buyers needed to pay were the gas fees. The most expensive Punk (#5822) was sold for $23.7 million. Another project that is as successful as CryptoPunks is Bored Ape Yacht Club, and the token's original mint price was 0.08 ETH. The tokens launched on April 23, 2021, and they sold out completely by the end of the month.
NFT investments can be a fruitful endeavor. We've already discussed how to make your own token, so now, let's discuss how to invest in NFTs.
You can also choose to stake your tokens— you deposit the NFT into a DeFi protocol smart contract on platforms like Kira Network or Only1; over time, it creates a yield. However, this may require you to buy an NFT that is native to the staking platform, so it is not an option available will all NFTs.
Are NFTs worth it?
That's a loaded question.
NFT investments can be a great source of income, but they can also be a source of disappointment if all you're looking for is a get-rich-quick scheme. NFTs can help you support your favorite artists or explore artistic avenues you've never even heard of. They can help you join a community like BAYC's Yacht Club. They can also be a source of fun, like all the NFT games.
Depending on what you're most interested in, NFTs can provide it. However, while they can provide yogood investment opportunity, NFT investments are not a path to instant fortune. Sure, if you're lucky and have made some good decisions, you can see your investments raise in worth, but considering the nature of NFTs, like with all alternative investments, it's always best to find something you're passionate about and stick to it.
Are NFTs a good investment?
NFTs can make a very lucrative investment, but they are also very high-risk assets. The sheer number of NFTs can make it difficult to pinpoint the right project that might make you money. Their novelty also makes it more difficult to discern what the future will bring and whether the tokens will bring you a fortune or not.
If you're curious about the NFT scene, want to learn more, or start investing. You don't have to put a lot of your hard-earned money into the NFT investments off the bat.
How much should you invest in NFTs?
You should always only invest as much money as you're willing to lose. While it is possible to make a fortune on NFTs, they, just like cryptocurrencies, remain a volatile asset. You can mitigate the risk by investing in projects created by reputable creators or already gained recognition. However, the crux of the matter is that you cannot know how your investment will behave.
Whenever you're investing in stocks, cryptos, or NFTs, you should never put your own livelihood down the line, take out loans, or otherwise invest money you do not possess. NFTs are a high-risk investment option, which means they may bring you huge profits—but they are just as likely to tank, and your investment money will go down the drain.
According to investors, NFTs should take up a small portion of your investment portfolio—less than 5% of your funds into NFTs or cryptocurrency, with the latter, believed to be a less risky investment. Cryptocurrency price drops and the bear market have also negatively affected investor advisor moods, with some stating that crypto investments should be kept at a minimum, capped at 1%, or 2%-5%.
"You start by owning some crypto. Then read. There's no shortage of primers that you can read on NFTs," Doug Boneparth, a financial advisor and president of Bone Fide Wealth, told Time. "Then go play. See how difficult or easy it is and whether you liked it or didn't like it, whether you figured it out or learned more about it."
If you're short on money and wish to make NFT investments, shop around for free-to-mint projects that only require you to pay gas fees, or check out free play-to-earn NFT games where you can get tokens without having to pay for the investment immediately.
Will NFTs go up in value?
Not all NFTs will go up in value. As NFTs are a very young asset that hasn't been around even a decade, there are a lot of unknowns around the assets and their future value. While it's clear NFTs are here to stay, some projects will be hit-and-miss, while others will make millions. All you can do when investing is do due diligence and make sure you've researched the project you want to support.
Which NFTs to invest in?
When considering how to invest in NFTs, the question of what NFT projects are more secure investment options must have crossed your mind. Here are some of the more profitable NFT projects to date.
Bored Ape Yacht Club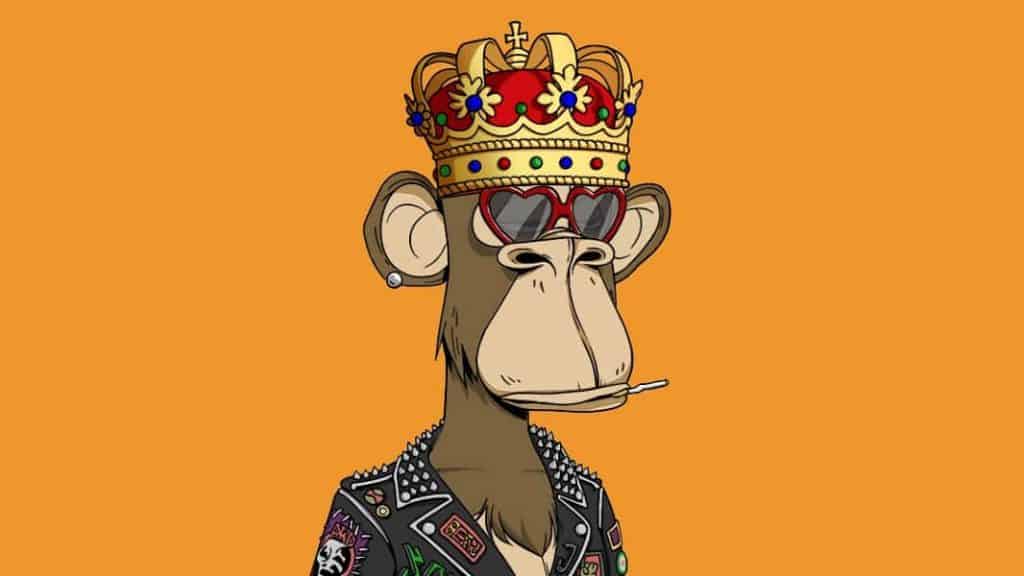 Bored Ape Yacht Club (BAYC) is one of the most recognizable generative art collections. The BAYC collection comprises 10,000 unique Bored Ape NFTs minted on the Ethereum blockchain. The NFTs are more than just animal-related art—they double as the Yacht Club membership card, providing club members special perks, including access to spin-off projects like Mutant Apes and Kennel Dogs.
The Bored Apes found their way into the hands of some famous celebrities, including Snoop Dogg, Eminem, Madonna, and Paris Hilton. Snoop Dogg and Eminem have even made a BAYC-inspired music video. 
CryptoPunks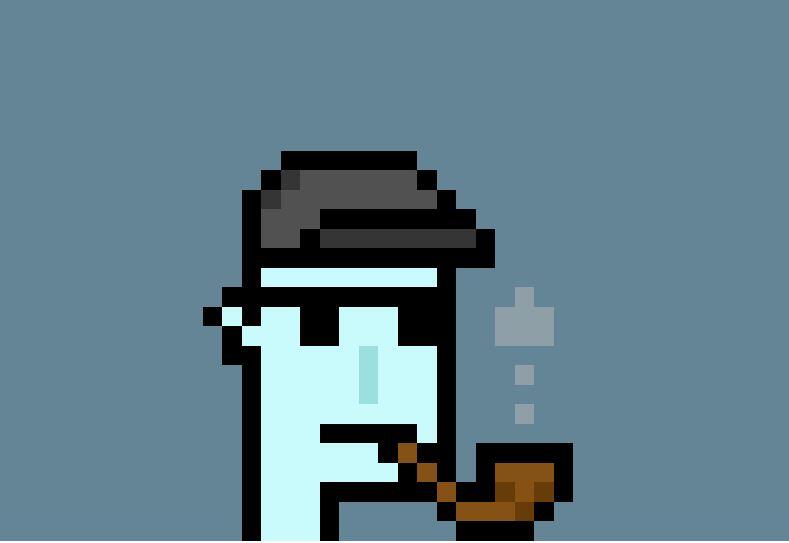 Created in 2017, CryptoPunks is a relatively early NFT project that has become one of the most recognizable and expensive NFT collections. Similarly to BAYC, CryptoPunks is a generative art collection that contains 10,000 uniquely generated characters. It was created by Larva Labs and later purchased by Yuga Labs. Some rarer CryptoPunk NFTs have reached great prices at resale, with the two top-grossing tokens going for $23.7 million and $11.75 million.
Punks, just like Bored Apes, have been purchased by some famous folk, including rapper Jay-Z, YouTuber Logan Paul, DJ and record producer Steve Aoki, and tennis player Serena Williams.
Cryptomines Reborn

Cryptomines Reborn is a long-term NFT play-to-earn game that allows people to earn tokens during the playthrough. "The main goal of Reborn is the search for WCRUX as a utilitarian material of our Metaverse; this will allow explorers to profit as they progress in their explorations, discoveries, and improve their strategies to obtain profits," the game's whitepaper reads.
The game runs on the BNB Chain, and players need a Metamask wallet to play. In order to participate, players need to buy NFTs that will give them access to the game's metaverse.
Decentraland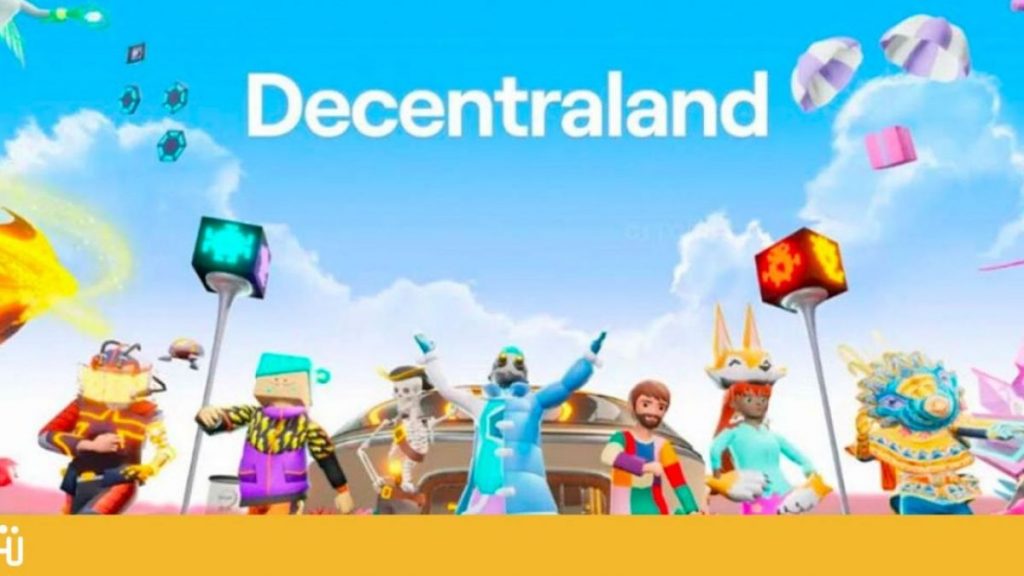 "Decentraland is a decentralized virtual reality platform powered by the Ethereum blockchain. Within the Decentraland platform, users can create, experience, and monetize their content and applications," according to Decentraland's introduction. Decentraland's metaverse is a finite, traversable, 3D virtual space." You can buy the land and create your own environment. There are also themed communities called Districts, where people can "create shared spaces with common interests and uses."
Doodles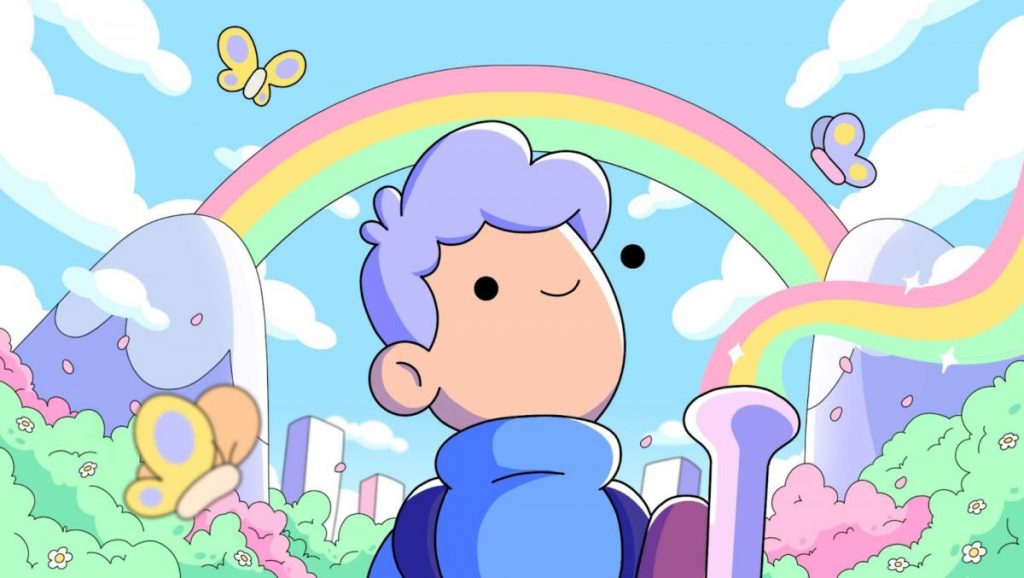 Doodles are a collection of 10,000 hand-drawn NFTs that can include skellys, cats, aliens, apes, and mascots of various levels of rarity. Doodles have been created by Burnt Toast, and the Doodle-verse is expanding.
Doodle holders have access to new experiences like Space Doodles, "venture into the galaxy to discover joy and rainbow puke. It's the first, small step in unveiling our universe to collectors with dozens of spacecrafts designed by Burnt Toast," the description on Doodle's website reads. Collectors are also part of the decision-making process as this is a collaborative project, and Doodle holders can vote on community-driven features.
Lucky Block NFTs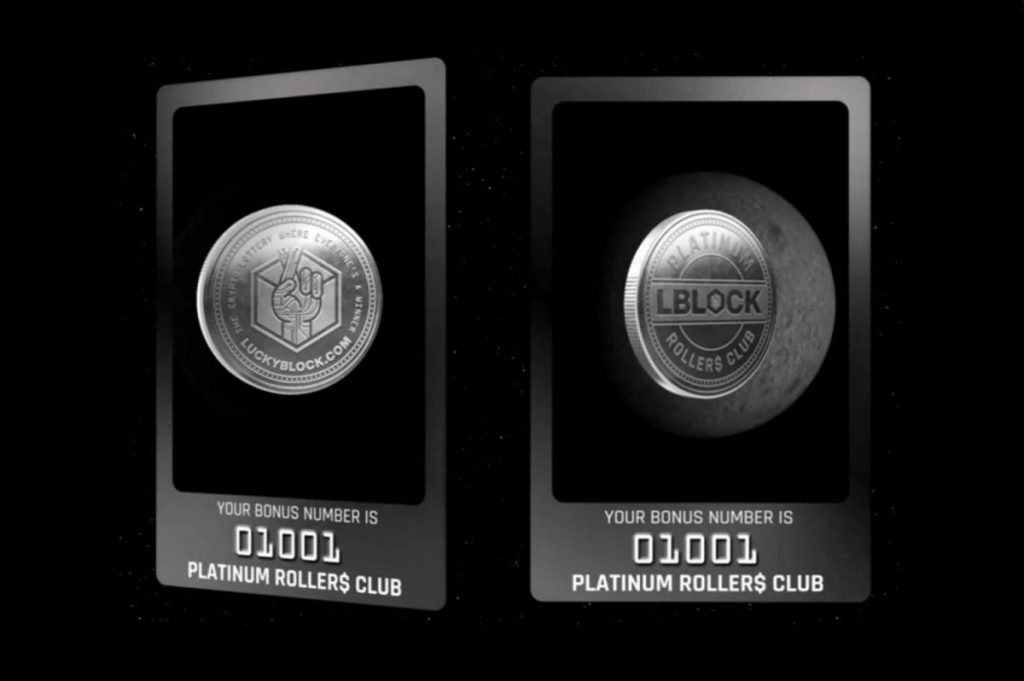 Lucky Block is an NFT competitions and rewards platform, and it has released a limited collection of 10,000 NFTs. "The Platinum Rollers Club NFT gives you EVEN MORE rewards and entry into Lucky Block competitions," Lucky Block writes. The NFT holders will gain a percentage of the rewards pool as well as free automatic entry into platinum competitions that offer special prizes.
Pudgy Penguins

"Pudgy Penguins are "non-fungible tokens" on the Ethereum blockchain, and each pudgy penguin was created to maximize the vibe," the website reads. Pudgy Penguins is a collection of 8,888 NFTs, and there's also a collection of 22,222 Lil Pudgys. Each holder gets exclusive access to experiences and events, apart from owning the tokens themselves.
The project changed hands earlier this year and is now under new management; Los Angeles-based entrepreneur Luca Netz became the new CEO and leader of "The Huddle."
Autograph.io

If you're dreaming about getting an autograph from a celebrity, Autograph may be the way to go. The project was co-founded by Tom Brady, and it offers people digital collections created in collaboration with big names and brands. The website states, "Autograph is an NFT platform that brings together the most iconic brands and legendary names in sports, entertainment, and culture to create unique digital collections and experiences. The platform has partnered with celebrities like Tiger Woods, Tony Hawk, Simone Biles, and The Weeknd in creating various NFT collections.
How to make money with NFTs?
There are several ways you can make money with NFTs. If playing games like CryptoKitties or Cryptomines Reborn, you can simply sell the tokens you get in-game.
You can also choose to stake your tokens— you deposit the NFT into a DeFi protocol smart contract on platforms like Kira Network or Only1; over time, it creates a yield. However, this may require you to buy an NFT that is native to the staking platform, so it is not an option available will all NFTs.
You can also choose to stake your tokens— you deposit the NFT into a DeFi protocol smart contract on platforms like Kira Network or Only1; over time, it creates a yield. However, this may require you to buy an NFT that is native to the staking platform, so it is not an option available will all NFTs.
You can rent your NFTs like you would rent out an art piece — making money by making it accessible to another person without losing your rights to it. If you do not wish to keep the rights to your NFT for whatever reason, you can flip it. Like with any other investment, you can simply buy the NFTs and trade it as the price goes up. If someone makes you a worthwhile offer, you can simply accept it. There are some patents to promote your NFTs to boost their price, but beware because one trader lost 100 ETH, as well as his token, in such a scheme.
Can NFTs make you rich?
With a bit of research into how to invest in NFTs and a lot of luck, yes. NFTs are a high-risk asset, after all, this means while you run a great risk of losing your investment money, buying NFTs may pay off and bring you a fortune.
After all, CryptoPunks were given free of charge, and some are now worth millions. The most expensive Axie Infinity NFT, the Mystic Axie, sold for 300 ETH ($1.1 million), and CryptoKitties' Dragon sold for 600 ETH. Other NFTs may also appreciate. One trader was able to sell their Beeple piece for nearly 1,000 times its original purchase price, just half a year after he made the purchase.
However, when you make your investments, always be cautious and never stake your livelihood on cryptos. NFTs can be a lot of fun. With a stroke of luck, they can make you the next millionaire, but they are even more likely to simply become new assets in your wallet. Invest carefully in projects you enjoy and believe in.
Related articles:
Disclaimer
Any data, text, or other content on this page is provided as general market information and not as investment advice. Past performance is not necessarily an indicator of future results.