In Brief
Rubin's new company, Here Not There Labs, is building a web3 group chat protocol and app called Towns.
Here Not There Labs raised $25M in Series A Round led by a16z.
Towns is designed for online communities to create and own decentralized digital town squares.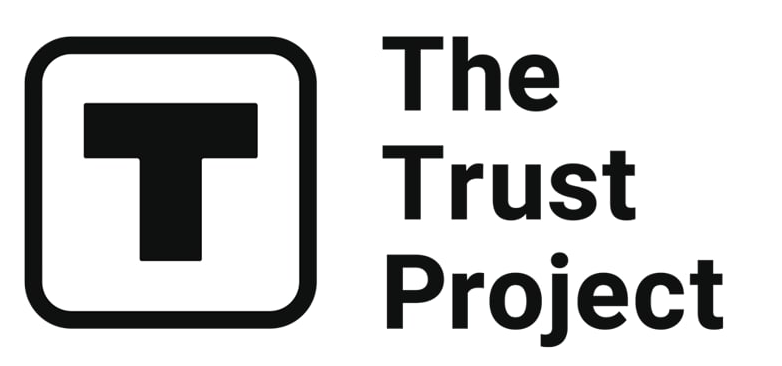 The Trust Project is a worldwide group of news organizations working to establish transparency standards.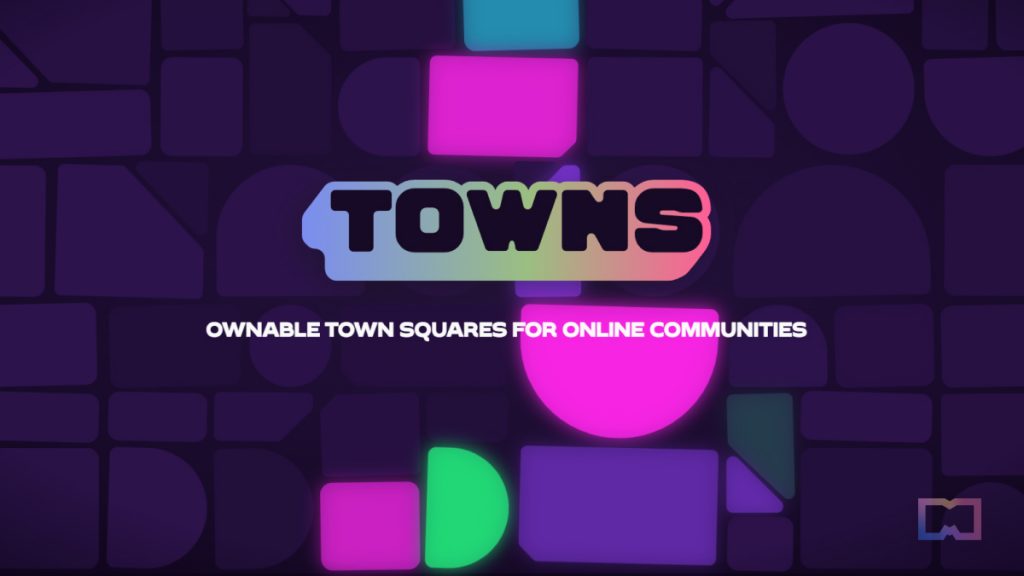 Ben Rubin, the co-founder of the group video chatting app Houseparty, has raised $25.5 million in Series A funding for his new company, Here Not There Labs. The round was led by a16z, with participation from Benchmark and Framework Ventures.
At Here Not There Labs, Rubin is joined by co-founder and CTO Brian Meek, who worked at Microsoft for 12 years and was the GM of engineering at Skype. Rubin and Meek are now bringing their experience with web2 chat platforms to web3 with a new project called Towns.
Towns is a web3 group chat protocol and app designed for online communities to create and fully own decentralized programmable, self-governed gathering spaces. The end-to-end chat protocol is owned by community members and the ownership of each Town lives on the chain. The Towns can be transferred, sold, or held by another smart contract like a DAO or multi-sig.
The programmable, open-source Ethereum-based smart contract of Towns allows users to control settings of administration, reputation, privacy, and roles, as well as build new clients or APIs on the Towns Protocol for customization.
Community owners can also sell access keys to specific channels, reward members for their contributions, or allow members to trade NFTs in the chat app. With these Web3 features built into a user interface that resembles Discord, Towns has the potential to rival the Web2 chat app that Web3 communities have been using.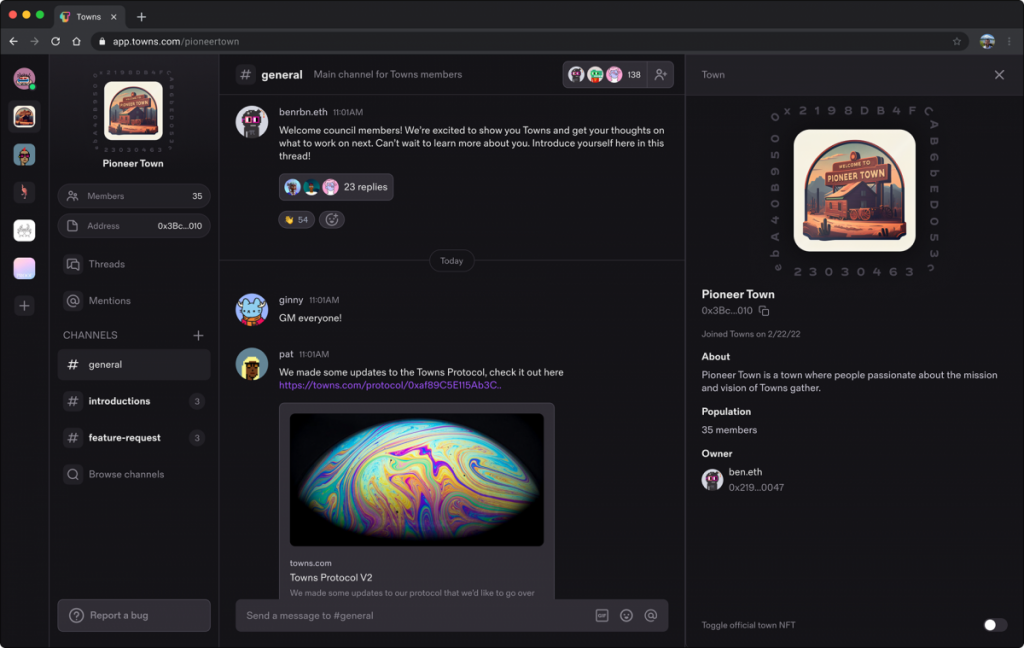 According to TechCrunch, the Towns backend will initially run on a centralized proof-of-authority algorithm while the team builds out the protocol before moving to a proof-of-stake system in the future. Similarly, The HNT Labs team will be running Towns initially before gradually transitioning governance and control to the Towns DAO.
"When Ben talked about his vision of building a fully decentralized experience for online communities and saw how far he had gone down the "idea maze" and combined it with Brian's technical expertise, we knew immediately we wanted to partner on this unique effort," a16z general partner Sriram Krishnan wrote in a blog post.
Interested users can now sign up for early access to the Towns alpha web app. The protocol will launch in beta in September, with a mobile app and other native apps to follow in the months after. While early users have to log into Towns with their crypto wallet, Towns is planning to allow non-crypto natives to log in with Apple's login technology, Passkeys, in the future.
Over the past year, web3 social chat apps and protocols have been raising large amounts of funds from VC firms, signaling a growing interest in this emerging technology. On Tuesday, Sending Labs secured $12.5 million in seed funding to build a Web3 communication stack.
The number of decentralized social product launches also indicates the need to meet user demands. Recently, Web3-native messaging platform Salsa launched its mobile app in a public beta.
Related posts:
Disclaimer
Any data, text, or other content on this page is provided as general market information and not as investment advice. Past performance is not necessarily an indicator of future results.