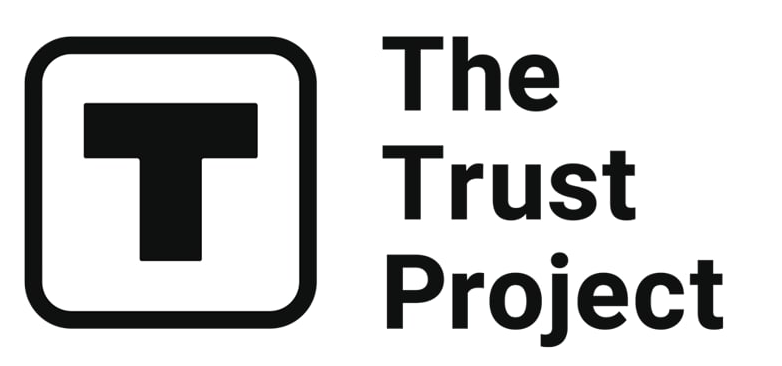 The Trust Project is a worldwide group of news organizations working to establish transparency standards.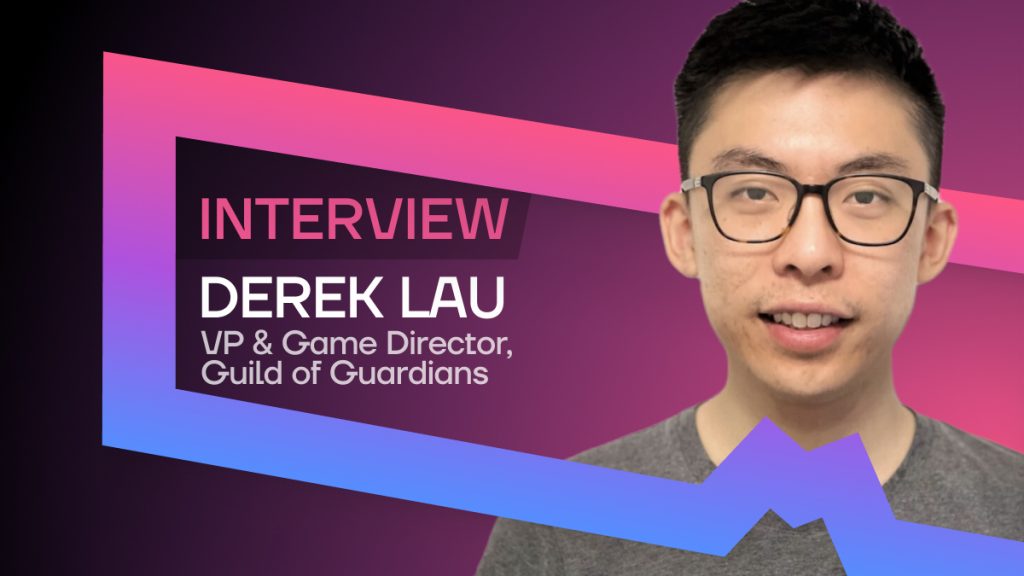 As one of the VPs and Game Directors of Immutable Games Studio, Derek Lau oversees the integration of web3 into games at the gaming arm of the global blockchain company, Immutable. His unique background combines experience in NFTs with professional startup and strategy knowledge. 
Lau leads the development of Guild of Guardians (GOG), an action RPG and one of the leading titles from Immutable Games Studio, with over 1 million players pre-registered. GOG has recently entered a multi-year partnership with eight of the world's most prominent esports teams, including Cloud9, Fnatic, NAVI, Ninjas in Pyjamas, NRG, SK Gaming, T1, and Team Liquid. 
Furthermore, GOG announced on Mar 6 a new partnership with Mineloader, a premier game development studio known for co-developing and working on some of the world's biggest AAA titles, such as The Division 2, The Last of Us Part I, and the Final Fantasy series. Mineloader will serve as a new web2 development partner for Immutable's highly anticipated game, further solidifying the company's position in the gaming industry.
Hot off the heels of these recent announcements, we speak to Lau to learn more about his vision for the future of gaming and why GOG is integrating web3 functionality into esports.
Please tell us about yourself and the story behind your role at Guild of Guardians. What brought you there?
My name's Derek, I currently work at Immutable, which is a company driven to bring digital ownership to the world. My focus is on how we can add web3 to a game to make it better.
My background is unique and includes a combination of being early to NFTs and professionally in startups and strategy. Previously, I was a management consultant from Oliver Wyman, where I was responsible for developing and implementing strategy projects for the C-suite of Australia's biggest companies. I was also the founder of Parkways, a peer-to-peer parking start-up where I developed a strong entrepreneurial spirit and hustle. I got into the NFT space in 2017 and have been hooked ever since.
What piqued your interest in the web3 gaming space, and where did you first hear about it?
Digital assets are at the core of gaming, and the ability to own these assets spoke to me as soon as I found out about NFTs in 2017. Moreover, what I thought was really exciting about web3 gaming were the principles of decentralization and security. The ability to align incentives, unlock new business models, and create new experiences makes the space very exciting to work in.
What sparked the idea of integrating web3 functionality into esports? What exactly is the web3 functionality that GOG is employing?
Our core goal is to align incentives between esport organizations and gaming. Web3 stands to empower both franchises and their fans at the same time. Sports has always come with a robust market for memorabilia, and esports is an extension of that. Because esports is digitally native, it stands to logic that some of its promotional campaigns and collectibles would be as well. However, web3 offers the possibility for these assets to do so much more, enhancing engagement. Designing ongoing campaigns that continue to engage can bring in deeper fan loyalty and new revenue streams.
GOG is embedding web3 in a way that makes the player experience better. First, this means that players will own an invisible 'wallet' or 'vault' in which they can own their assets. Players will be able to trade or transfer these on an open marketplace. As players engage in the game, they will also interact with digital assets in different ways, such as creating them themselves (e.g. via crafting), merging multiple components into something better, or simply collecting and showing them off.
Why do you think web3 is making a push into esports?
Web3 is fundamentally aligned with the business of esports on two main levels. First, is that esports add an enormous amount of value to the games ecosystem, and web3 enables them to capture upside proportional to their contribution. Second, is that web3 is really brand driven and all about lasting connections between brands and communities. This idea resonates well with esport teams, who are also brand driven and always looking for new ways to engage with their fans.
Besides fostering fan engagement and helping esports teams build recurring revenue models, what other benefits does web3 bring to esports?
Web3 is unique in that it is decentralized and secure. These properties extend to esport organizations involved in esports. Decentralized means they can be certain that no centralized entity can take away their contribution, for example, they could see digital collectibles that last decades and generate lifetime royalties. It also enables third parties to build on top of what esport organizations have already built while being confident that they can create a genuine business.
What were some of the challenges you faced when building GOG, and how did you overcome them?
There are many challenges when it comes to trying to do something that no one in the world has done before. The biggest ones come down to solving problems that don't have a playbook, such as how to build communities in web3, how to create sustainable game economies, and how to have trading and ownership be a net positive to the player experience. These are challenges that exist in addition to the usual challenges of working at a start-up, which include making sure you are focused on things that matter, scaling with the organization, fundraising and cash management, setting the right strategy and vision, building out the team with the right people, and so on.
In a space where there are many opinions of what works, but little evidence, our approach is to return to first principles, learn from analogous examples, and test and iterate.
How does GOG plan to scale in the next few years?
Guild of Guardians is free-to-play and available for anyone, so all types of gamers can play. In particular, we believe players who love progression, economies, social cooperation, and achievement will enjoy GOG. The game starts simple and scales with new content and features as we learn and adapt. This may include lore, quests, characters, gameplay modes, and more.
What do you think about the current state of the Web3 gaming space? What kind of role is GOG playing in it?
Web3 gaming is in its infancy. Given very few games have come out, it's also at a very theoretical stage. Many people have an opinion on how it should work, but there is little data to evaluate. There are also the current market conditions, which trend bearish. This is where projects will be differentiated – some may find that the fading of hype and speculation hurts them, while others (like us) will jump at the opportunity to focus on building and preparing for the next wave of gamers.
Immutable and GOG is positioning itself to lead the charge in web3 gaming by offering player-centric and innovative gameplay that uses web3 to enhance the gaming experience.
Where do you think we could see Web3 gaming in the near future?
I believe we will see web3 features become as ubiquitous as mobile gaming and online gaming have become in the last couple of decades.
Before long, it will just be another element of the larger umbrella of "gaming." Not all titles will have web3 components, just as not all titles now have online components or mobile versions, but many can, and many do. 
Gamers don't think too much of it and simply turn to the titles they find most interesting. This is how I think blockchain and NFTs will be viewed in 10 years. Along the way, what these technologies can offer will only continue to evolve. We will likely see innovative new titles that offer experiences that nobody has even imagined are possible yet.
In addition, we are likely to see an explosion of gaming adjacent industries. Digital ownership opens up disruptive business models. It's the difference between only being able to rent a house to now being able to buy a house. Buying a house opens up businesses like lending, agents, derivatives, lawyers, and so on. The same will apply to the wider web3 gaming industry.
Read more:
Disclaimer
Any data, text, or other content on this page is provided as general market information and not as investment advice. Past performance is not necessarily an indicator of future results.