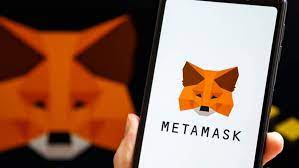 What is Metamask?
MetaMask is a cryptocurrency wallet that uses software to communicate with the Ethereum blockchain. It enables users to interact with decentralized applications by allowing them to access their Ethereum wallet via a browser extension or mobile app. ConsenSys Software Inc., a blockchain software business focused on Ethereum-based tools and infrastructure, created MetaMask.
Understanding Metamask
Metamask is a bridge that allows you to visit the dispersed web of the future in your browser right now. It enables you to run Ethereum DApps directly in your browser without the need for a full Ethereum node.
When you conduct transactions on the blockchain network, you consume computer power, which we refer to as gas. And, like real-life petrol, you have to pay for it. So, in order to pay for that gas, you'll need a wallet that handles your money, which is where Metamask comes in.
Read related articles: