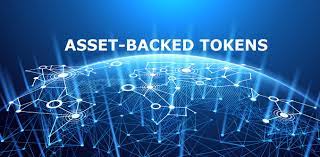 What is Asset-backed Tokens?
Asset-backed tokens are digital claims on actual assets that are backed by the assets themselves. Gold, crude oil, real estate, equities, soybeans, and virtually any other actual, physical item can be tokenized and converted into an asset-backed token.
Asset-backed tokens are a development enabled by blockchain technology. Of course, Bitcoin was the very first token, but it is not backed by any tangible object. A lot has happened since Bitcoin, and there are now thousands of various cryptocurrencies accessible, ranging from new digital ones to stablecoins tethered to fiat currency. However, the cryptocurrency revolution and its volatility have prompted the development of more stable tokenized assets that are designed to store value and be transferred between peers without the need for a financial institution to intervene.
Understanding Asset-backed Tokens
Asset-backed tokens are among the most effective uses of blockchain technology. They are giving liquidity to illiquid markets, potentially freeing up trillions of dollars in economic value.
Because they are not backed by anything physical, most utility tokens have no intrinsic value. Utility tokens have value within the platform on which they operate, but they do not have a distinct value proposition. This is why the value of utility tokens is based on speculation rather than the soundness or legitimacy of the tokenomics concept, both during and after the ICO.
Asset-backed tokens have actual value since they correspond with the value of a real-world asset. Asset-based tokens use blockchain technology to provide secure, rapid, and low-cost trading of traditional assets. Furthermore, they have the ability to increase the liquidity of traditional securities.
Read related articles: