In Brief
The AI-powered Summarizer provides concise answers based on multiple sources from the web.
Original sources are cited via links.
Brave urges users to apply critical thinking to AI-generated answers to queries.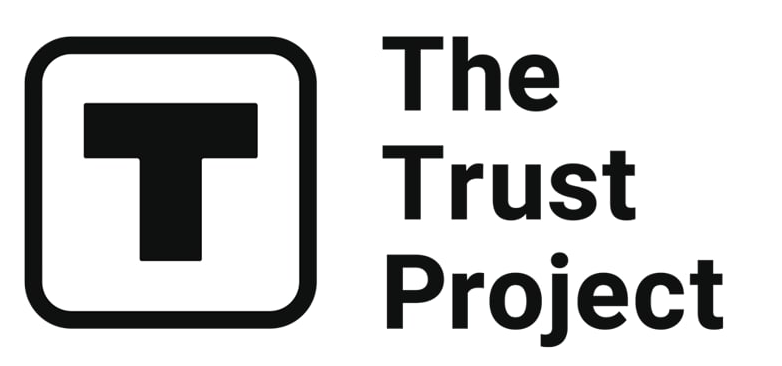 The Trust Project is a worldwide group of news organizations working to establish transparency standards.

Brave has joined the AI-powered search engine wars as it launched its latest AI-powered feature, the Summarizer, which aims to provide concise and accurate answers to user queries at the top of its search result pages.
The Summarizer processes multiple sources of information on the web to produce coherent and accurate results. Original sources of information are cited via links to help users assess their trustworthiness. By pulling up information using web results, the Summarizer provides real-time information that is up to date with today's events.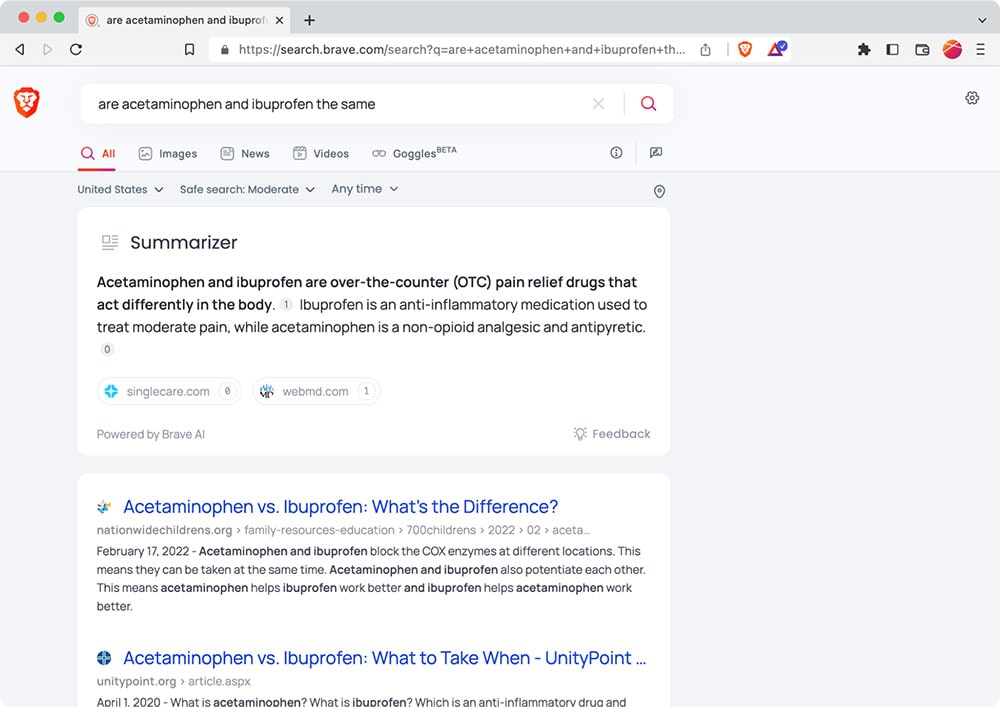 These same features are also offered by Neeva, another AI-powered search engine that launched last month.
The Summarizer was fully developed by the Brave Search team, composed of three different Large Language Models (LLM) based on either BART or DeBERT with heavy retraining based on Brave's data from search results.
The LLMs are trained on three different tasks:
Question answering: This model is trained to extract a concrete answer from text snippets.
Results are then further classified on a wide variety of criteria (hate-speech, vulgar writing, spam, etc).
The final set of candidate text is ultimately processed by the summarizer/paraphrasing model, which removes repetition and keeps language uniform to improve readability.
In addition to the summary, Brave's AI models can also replace the small descriptions that appear below the search results with a brief summary that highlights the answer when available. This summary is based on a single source, such as a news article, rather than multiple sources like the main summary. Both the main summary and the individual summaries appear together on the search results page, allowing users to see the main points as well as the answers to their specific queries.
Urging users to apply critical thinking to AI-generated answers, Brave warns that there is still a possibility of the Summarizer producing "hallucinations" that mix unrelated snippets into a single result. There is also a chance of some false or offensive text, but the company aims to improve the models as user feedback starts to pour in.
The Brave Search Summarizer comes on the heels of Google, Microsoft and Opera adding AI capabilities to their search engines. However, Brave said that it is "not yet convinced that LLMs can replace search as we know it."
"However, if used properly, these new models can help the user navigate results, which is the approach we follow with the Summarizer. Chat-like interfaces and oracle-based search remain unproven and, as of today, we remain skeptical that they'll be useful for all search tasks,"

the company wrote in a blog post.
Brave said that it will continue exploring how to apply LLM models to its browser. The company claims that it has the biggest search engine after Bing, Google, and other engines relying on Bing or Google APIs as the Brave Search serves more than 22 million queries per day out of its independent index.
The Brave Summarizer is available today for all users of Brave Search, on desktop and mobile. Users who would prefer not to use the Summarizer can easily turn it off by opting out in settings.
Read more:
Disclaimer
Any data, text, or other content on this page is provided as general market information and not as investment advice. Past performance is not necessarily an indicator of future results.