Blockchain marketplace COLLE gears up for launch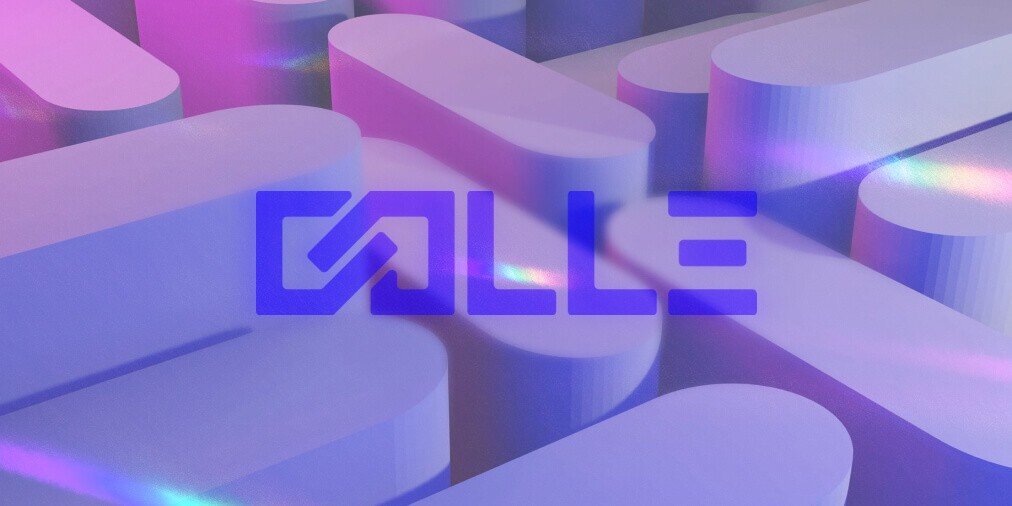 COLLE is a new platform in pre-launch "for trading physical collectibles, new and preloved luxury watches and handbags, backed by NFTs." The company is closing in on its pre-seed round, "oversubscribed $1.6 M. at $10.6M post valuation," as founder Akos Balogh told Metaverse Post. The funds, along with the developers they'll hire, "will allow [Colle] to launch a beta version and plan out an extensive go-to-market strategy," Balogh said.
The critical detail differentiating COLLE from companies like Americana rushing in to help build the Metaverse of things stems from COLLE's emphasis on trust.
"Unlike other NFT marketplaces, we pride ourselves in becoming the safest and most secure web3 marketplace by tracking user's wallet history and offering a customer reward system for users to have a better understanding of who they are dealing with, " Balogh said. "We are the first brand to offer an exclusive, by invite-only, platform for users to (re) share their luxury items with trusted and vetted members."
COLLE likens its forthcoming customer reward system to Amex's Platinum and Gold cards, each with its own range of perks and capabilities. "Users with higher rankings are able to make transactions fully peer to peer," he said. "In cases where users are new to our platform, we will provide services including authentication and logistical services."
Their choice to mimic Amex's customer reward system is interesting–perhaps helpful, but also nuanced. Without a doubt, security stays a problem in this early iteration of Web3. Many twitter thread tales of crypto-induced breakdowns start with someone's wallet getting hacked–randomly, or due to a lack of best practices. By the same stroke, Colle's correlation between ratings and privileges echoes credit scores, which also cause significant strife. Results will hinge on how pervasive this technology becomes, and what metrics are used to determine a participant's ranking.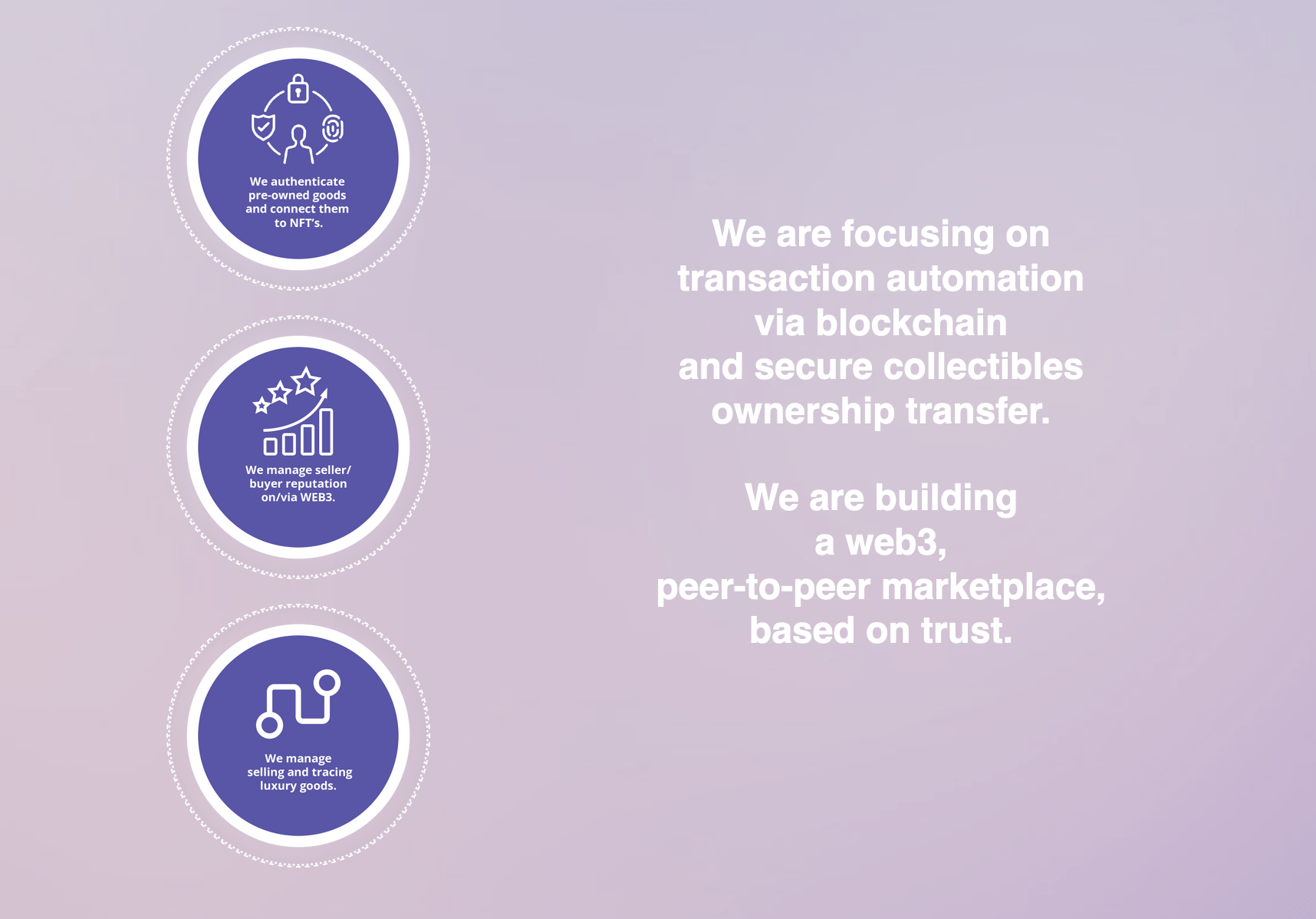 As for trust, COLLE has that baked into their DNA. Its founders are colleagues with complementary skills–individual pieces in a three-part puzzle. Balogh's bio says he "is a serial entrepreneur with over 30 years of experience. He has built several businesses in the Middle East and Europe, first in the construction industry and then in the beauty and skincare industries. His latest exit is MOSCASE, a smartphone accessory to measure wellness."
Laszlo Virago, an "expert in all things logistics" and friend of Balogh for over 30 years, joins the team "to ensure "a safe and secure parcel system for luxury goods." Chanteva Schoch completes the lineup–an organizational psychologist whose "research interests are mainly focused on human behavior in the workplace. However, she is embarking on a new journey to understand better buying behaviors and human interaction with technological advancements, especially with web3." Each member's distinct talents helps create a strong foundation which does, in fact, create favorable conditions for trust.
COLLE even gives an origin story on Balogh's upbringing: "His grandparents, who were holocaust survivors, instilled in him the power of collectibles. As they were escaping the horrific events, all they had to themselves was the hidden jewelry in their pockets. These valuables allowed them to start a new life, so Akos has always been fascinated by collectibles and their power. After becoming an avid collector himself, and discussing how he could modernize how we interact with valuable items with his like-minded friends, he came up with COLLE — a platform for traditional and modern people to come together and trade luxury goods, similar to the gift economy system back in the days. It's all about trusting each other and nurturing ongoing relationships. "
They're already onboarding power sellers with vast collections onto the platform, "providing an alternative and modern way to trade their goods." Keep your eyes on COLLE, and the ever-expanding Metaverse of things.
Read related posts:
Disclaimer
All of the information on our website is provided in good faith and solely for educational reasons. Any action taken by the reader in response to material on our website is entirely at his own risk.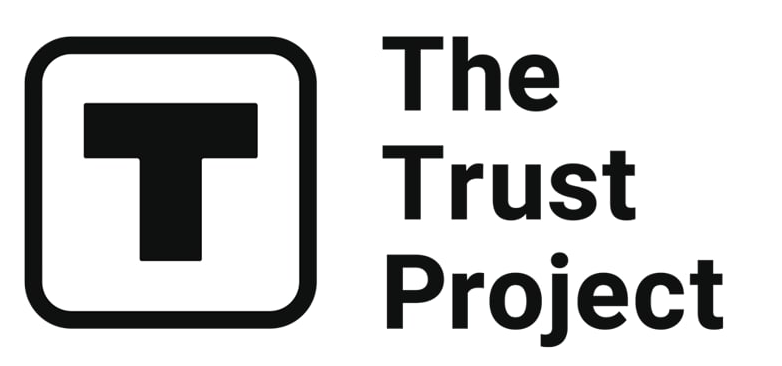 The Trust Project is a worldwide group of news organizations working to establish transparency standards.
Vittoria Benzine is a Brooklyn-based art writer and personal essayist covering contemporary art with a focus on human contexts, counterculture, and chaos magic. She contributes to Maxim, Hyperallergic, Brooklyn Magazine, and more.
More articles


Vittoria Benzine is a Brooklyn-based art writer and personal essayist covering contemporary art with a focus on human contexts, counterculture, and chaos magic. She contributes to Maxim, Hyperallergic, Brooklyn Magazine, and more.
Hot Stories
by Cindy Tan
September 29, 2023
by Nik Asti
September 28, 2023
by Damir Yalalov
September 27, 2023
by Victor Dey
September 27, 2023
Latest News
by Agne Cimermanaite
September 29, 2023
by Agne Cimermanaite
September 29, 2023
by Cindy Tan
September 29, 2023
by Cindy Tan
September 29, 2023