Americana Technologies raises $6.9 million seed to spearhead the Metaverse of things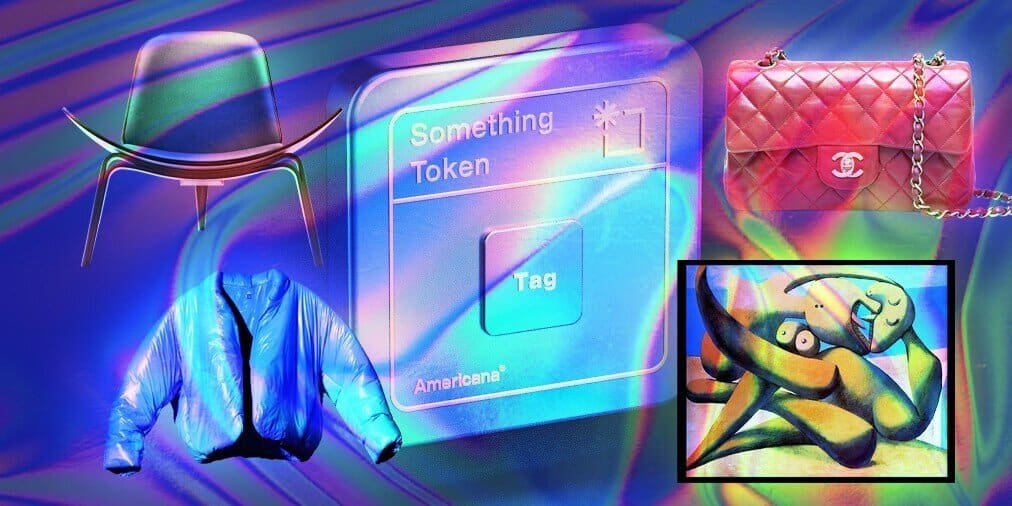 Yesterday, Americana Technologies announced that they raised $6.9 million in seed funding with help from Reddit co-founder Alexis Ohanian's venture firm Seven Seven Six and, in addition, worked with OpenSea and rapper Future to release a series of 10,000 NFTs titled "Something Token" that offer exclusive access and discounts on Americana's marketplace of minted items. This followed a long video teaser called Probably Nothing, which Americana Founder & CEO Jake Frey minted and in large part gave away. Owning one guarantees access to Americana's marketplace.
Americana Technologies claims to be the "the first marketplace to buy and sell physical things as NFTs."
Their core product, the NFTA Universal Chip, can link a physical object to the blockchain by affixing the chip to that item–whether it's a Tesla Model X, quilted Chanel shoulder bag, Pablo Picasso painting, or first edition holographic Charizard.
A little LinkedIn sleuthing says Jake Frey has operated Frey Labs since 2014, offering design and development to clients like Apple, Twitter, and Kanye West.
Frey and Ohanian are in the business of building interesting things. Yesterday Ohanian wrote in one tweet, "Americana is building the next step for Web3. Global provenance of things that exist in the physical world is huge and before @AmericanaNFT, there was no way to do it. For the first time ever, brands big and small can have their authenticated products on-chain."
This technology can empower artists working in non-digital media to earn more money by neatly calculating and collecting royalties every time their creations change hands. Imagine being a painter in the 1960s and selling all your work early in your career to keep the lights on at an emerging artist rate of $1000, just to watch your rich friends sell it to each other at more than 10 times that price when you get famous decades later. Americana, in theory, solves this problem.
TechCrunch says Ohanian is a fit for Americana "because of his track record in building, nurturing and monetizing online communities." Community interactions are a critical angle in Americana's endeavor. TechCrunch quotes Frey further: "There are different use cases for transacting [through Americana], and then sort of collecting or flaunting, I guess — like bragging. The average U.S. household actually has about several thousands of dollars in assets, and, for the first time ever, you can put all these things on-chain and you can just sort of brag about all the cool things that you have in real life that already have enormous value, and already have enormous communities built around them."
Echoes of money's power over progress exist in statements like this, the desire to make more, to shine more, to feel seen at any cost and fill the hole this empty chase paradoxically breeds. However, there's also real potential to this project, which could patch together an object's history and say something truly profound about its journey via the people who held it.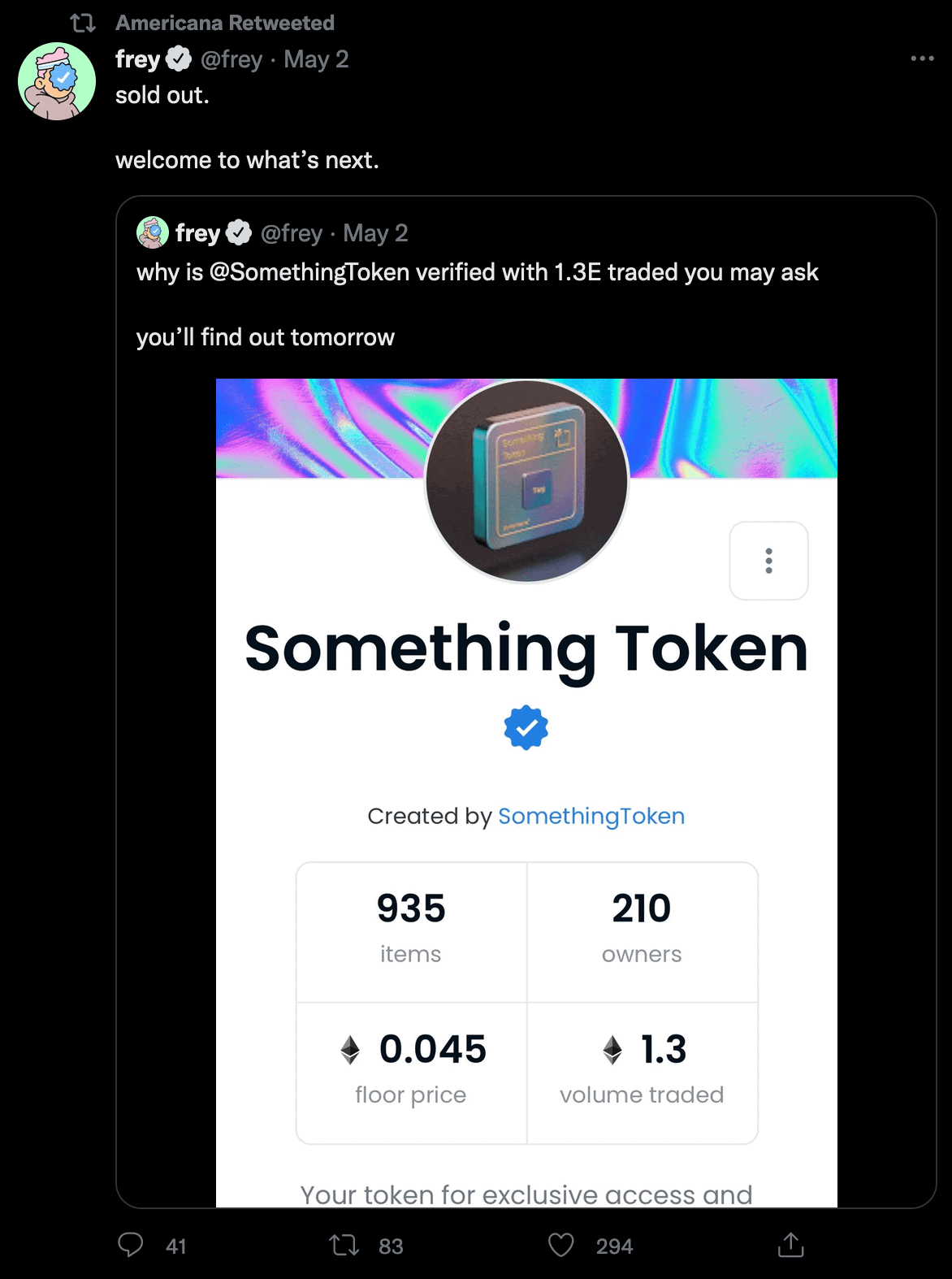 Only time can show how Americana's identity will shake out. That's the nature of this system that gives rise to "seed capital" in the first place–demand tells creators what to make. Those with a voice are usually those with currency to play the game. The Metaverse is being built in real time every day–in the absence of direct, equitable conversations about what we want to achieve by it, figures of funds and fans are the indirect evidence to illustrate where it's all going. Armed with necessary proof of concept, Americana is poised to enact precedent–maybe even history.
Read related posts:
Disclaimer
In line with the Trust Project guidelines, please note that the information provided on this page is not intended to be and should not be interpreted as legal, tax, investment, financial, or any other form of advice. It is important to only invest what you can afford to lose and to seek independent financial advice if you have any doubts. For further information, we suggest referring to the terms and conditions as well as the help and support pages provided by the issuer or advertiser. MetaversePost is committed to accurate, unbiased reporting, but market conditions are subject to change without notice.
About The Author
Vittoria Benzine is a Brooklyn-based art writer and personal essayist covering contemporary art with a focus on human contexts, counterculture, and chaos magic. She contributes to Maxim, Hyperallergic, Brooklyn Magazine, and more.
More articles


Vittoria Benzine is a Brooklyn-based art writer and personal essayist covering contemporary art with a focus on human contexts, counterculture, and chaos magic. She contributes to Maxim, Hyperallergic, Brooklyn Magazine, and more.
Hot Stories
by Victor Dey
November 30, 2023
by Kumar Gandharv
November 30, 2023
by Victor Dey
November 30, 2023
by Nik Asti
November 29, 2023
Latest News
by Alisa Davidson
November 30, 2023
by Victor Dey
November 30, 2023
by Alisa Davidson
November 30, 2023
by Nik Asti
November 30, 2023