BAYC and SUPERPLASTIC Created Vinyl Collectibles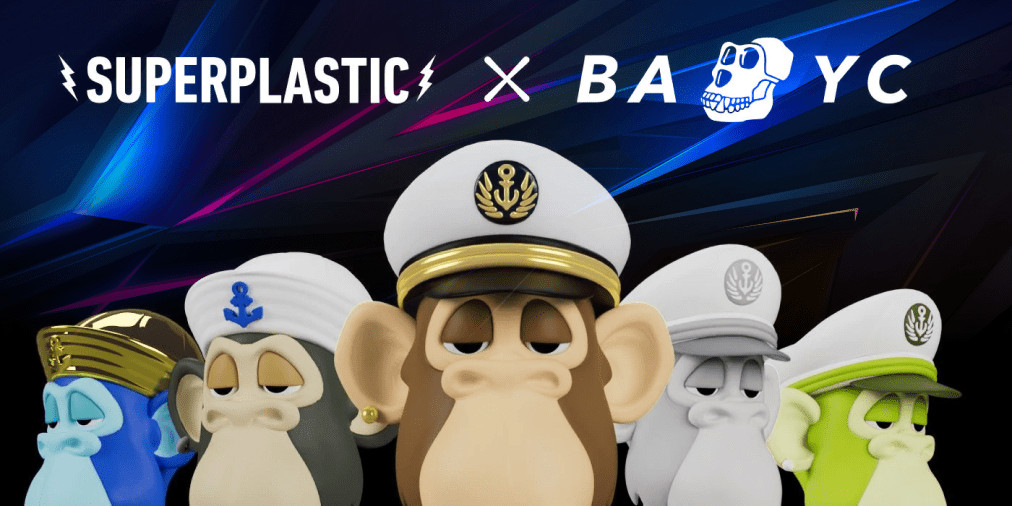 Superplastic is an entertainment brand that creates Vinyl collectibles, now also backed up by NFTs. Previously, the company has collaborated with Gucci, Gorrilaz, Ricardo Cavolo and others.
This time, SUPERPLASTIC has teamed up with Bored Ape Yacht Club in order to create a limited edition "SuperBored" collection, featuring the vinyl statute caricatures on BAYCs.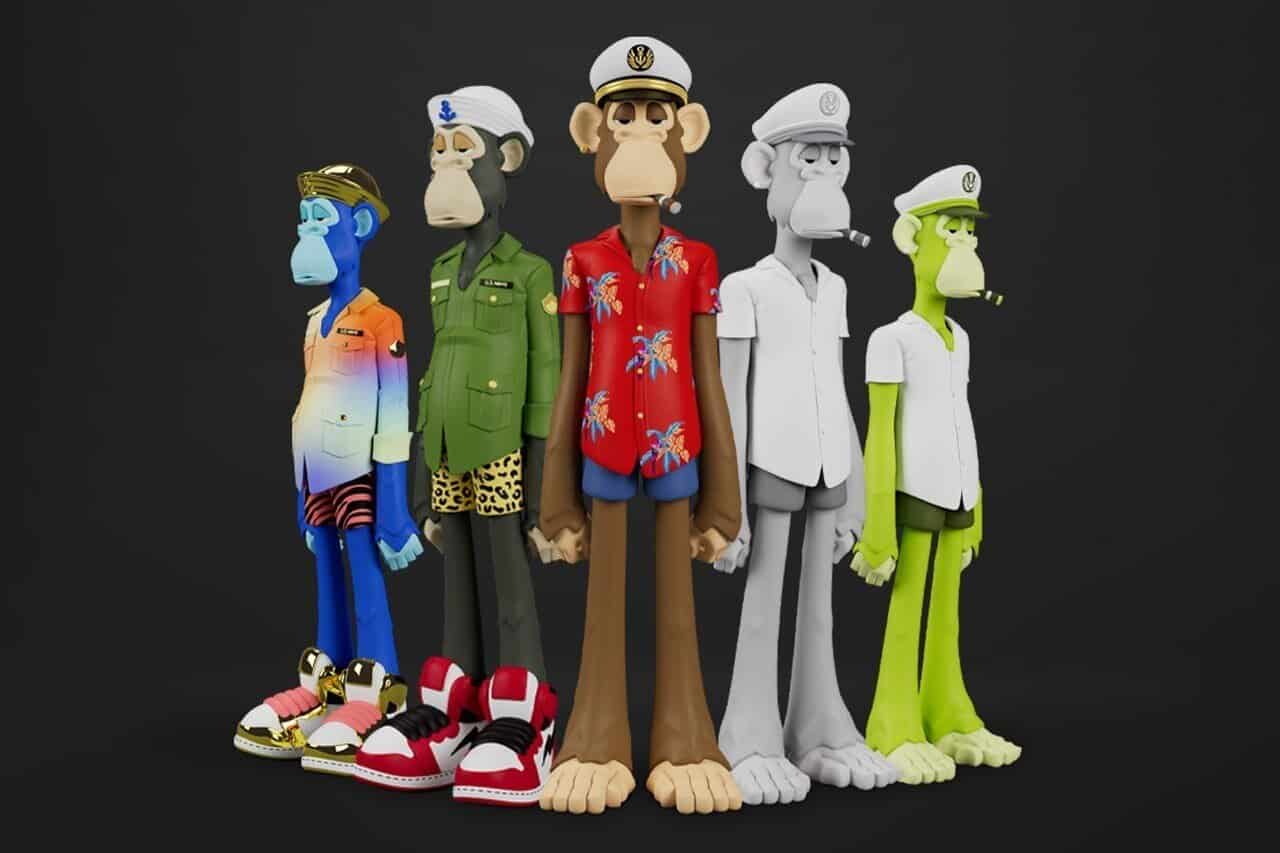 The price of a vinyl figure is going to be $222, with only two copies of the same BAYC available.
More than that, the collaboration is going to be include BAYC and SUPERPLASTIC NFTs, that would give the holders access to special edition figures.
The process of the drop is scheduled: first, BAYC NFT holders will get access to "BAYC Curtis" for 15 minutes; then, Superplastic Cryptojankyz & Headtripz NFT holders get access to "Superplastic Skipper" for 15 minutes; afterwards, MAYC NFT holders get access to "MAYC Curtis" for 15 minutes; and only then, general public will get access to "Public Curtis" and "Public Skipper" for 15 minutes.
The open edition drop will start on 1pm ET on April 14th on SUPERPLASTIC website. As stated previously, each edition will only be available for 15 minutes.
Read related posts:
Disclaimer
All of the information on our website is provided in good faith and solely for educational reasons. Any action taken by the reader in response to material on our website is entirely at his own risk.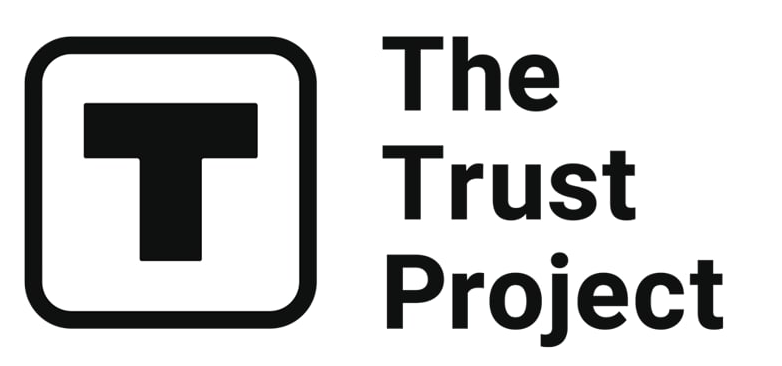 The Trust Project is a worldwide group of news organizations working to establish transparency standards.
Valeria is a reporter for Metaverse Post. She focuses on fundraises, AI, metaverse, digital fashion, NFTs, and everything web3-related.Valeria has a Master's degree in Public Communications and is getting her second Major in International Business Management. She dedicates her free time to photography and fashion styling. At the age of 13, Valeria created her first fashion-focused blog, which developed her passion for journalism and style. She is based in northern Italy and often works remotely from different European cities.You can contact her at [email protected]
More articles


Valeria is a reporter for Metaverse Post. She focuses on fundraises, AI, metaverse, digital fashion, NFTs, and everything web3-related.Valeria has a Master's degree in Public Communications and is getting her second Major in International Business Management. She dedicates her free time to photography and fashion styling. At the age of 13, Valeria created her first fashion-focused blog, which developed her passion for journalism and style. She is based in northern Italy and often works remotely from different European cities.You can contact her at [email protected]
Hot Stories
by Cindy Tan
September 29, 2023
by Nik Asti
September 28, 2023
by Damir Yalalov
September 27, 2023
by Victor Dey
September 27, 2023
Latest News
by Cindy Tan
September 29, 2023
by Nik Asti
September 29, 2023
by Nik Asti
September 29, 2023
by Nik Asti
September 29, 2023