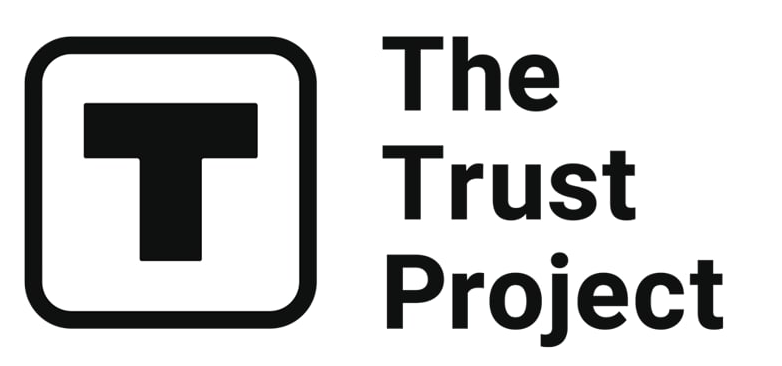 The Trust Project is a worldwide group of news organizations working to establish transparency standards.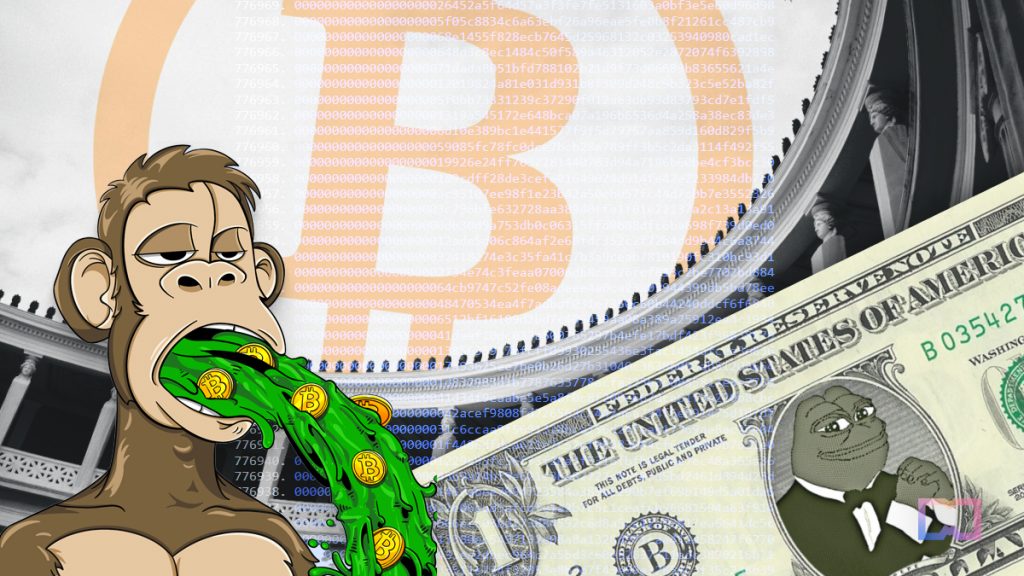 If you've been hearing a lot about Bitcoin Ordinals lately, it's due to the launch of the Ordinal protocol in January and the subsequent hype surrounding the Ordinal Punks collection, both of which have been creating a buzz in the NFT space in recent days.
What are Bitcoin Ordinals, and who created the Ordinal Protocol?
Created by software engineer Casey Rodarmor, the new Ordinal protocol introduces a new level of capability to the Bitcoin network, enabling users to assign unique numbers to individual satoshis and transfer them along with attached images, videos, or text, known as inscriptions or in layman's terms, Ordinals.
According to data by Dune Analytics, more than 120,000 Ordinals have been inscribed on the Bitcoin blockchain since the launch of the Ordinal protocol last month, with transaction fees surpassing $170,000 on Feb 15.
Why are Bitcoin NFTs called Ordinals?
In a blog post, Rodarmor explained that inscriptions are digital artifacts and, therefore, NFTs, but not all NFTs are digital artifacts. He believes digital artifacts should be held to a higher standard, closer to their ideal.
Inscriptions are digital artifacts, and digital artifacts are NFTs, but not all NFTs are digital artifacts. Digital artifacts are NFTs held to a higher standard, closer to their ideal. For an NFT to be a digital artifact, it must be decentralized, immutable, on-chain, and unrestricted.

Rodarmor wrote in his blog post.
However, some NFT enthusiasts, like Twitter influencer @OGDfarmer, disagree. They argue that Ordinals don't fully qualify as NFTs because there is no programmability to the projects, significantly limiting their potential use cases. Whether inscriptions, digital artifacts, or NFTs, most people on Crypto Twitter have started using the word "Ordinals" to define these new digital assets on the Bitcoin blockchain.
Notable Ordinals on the Bitcoin blockchain
The CEO of Forgotten Runes dotta pointed out an interesting aspect of Ordinals, stating that they keep track of the global order of minting. This is unlike Ethereum NFTs, where the minting order is usually tracked within a specific collection. This means, the first 1,000 Ordinals are highly coveted, and some are not even for sale. This selection of Ordinals below is some of the earliest inscribed.
Inscription 0
This is the very first Ordinal inscribed on the Bitcoin blockchain back in December 2022. It's a one-of-one copy, and not much is known about the creator behind the inscription.
Bitcoin Rocks
A tribute to Ether Rock on Ethereum, the Bitcoin Rocks collection consists of 100 Bitcoin Rocks within the first 250 inscriptions, the first ever complete collection on the Bitcoin blockchain. The creator is @ordrocks, who minted the first rock at Inscription #71. The asking price for inscription #180 is as high as an eye-popping 1,000 BTC.

The current floor price of the collection is 3 BTC.
Bitcoin Shrooms
According to dotta, some of the Bitcoin Shrooms were inscribed before Bitcoin Rocks, beginning at inscription 19. The project's Discord is temporarily closed, and the Shrooms are not yet for sale.
Ordinal Punks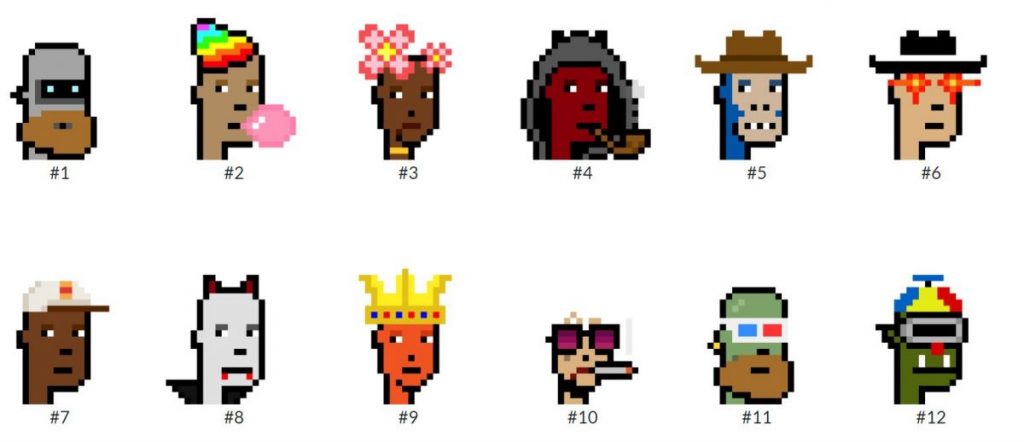 Ordinal Punks, another major Ordinals collection, comprises 100 CryptoPunk derivative PFP that have been algorithmically generated. One of the PFPs, Punk94, notably sold for 9.5 BTC. The hype surrounding the project sparked debate between Bitcoin maxis and influencers on whether jpegs were necessary on the Bitcoin blockchain.
Ordinal Loops
According to the Ordinal Loops website, the project's first chapter "is a series observing the hostile FIAT environment in which Bitcoin has been born from the ashes of GFC. Such a contemporary landscape remains a living organism – loop with other cryptocurrencies added over time. Furiously, Bitcoin ASCII fights the army of five main government currencies – ad infinitum."
However, if you're looking to buy an Ordinal Loops NFT, you'll need to participate in auctions as there are currently no direct OTC buying opportunities available, according to the project's Discord.
The Shadow Hats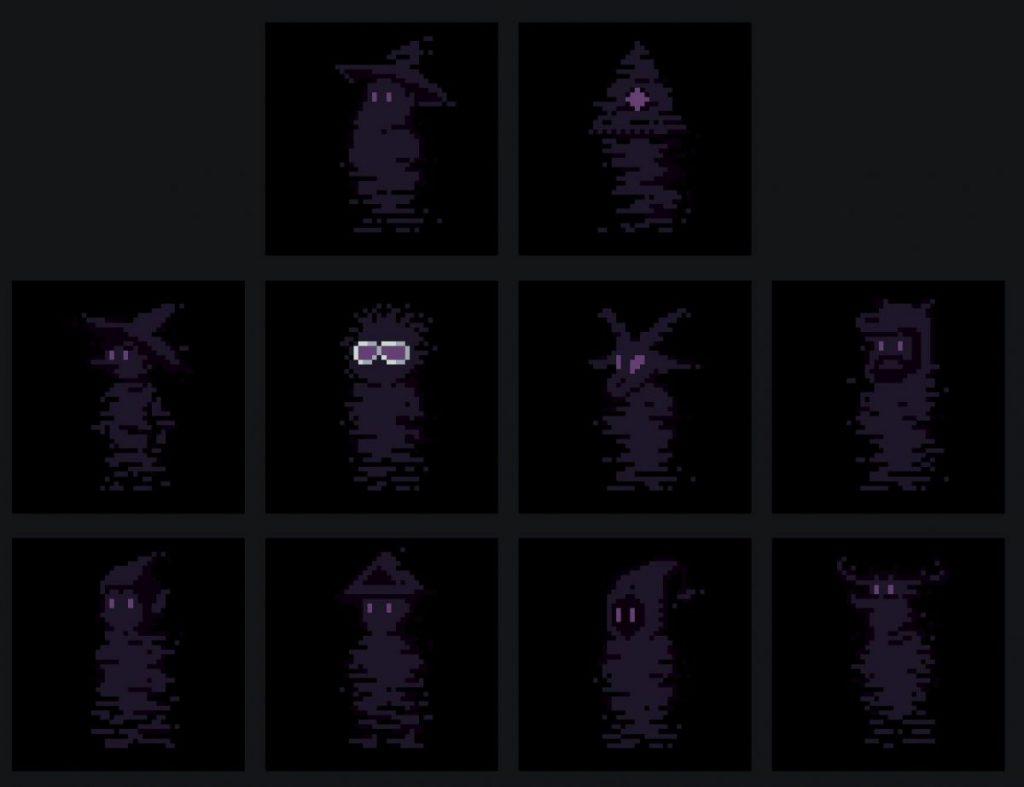 Starting at inscription 957, this collection of mysterious figures pays homage to Satoshi Nakamoto, the pseudonymous developer behind Bitcoin. Like Nakamoto himself, not much is known about the creator of the collection. None of the Ordinals have been sold.
Which Ordinals to buy?
Many of the first 1,000 inscriptions are either not for sale or priced out of reach for most people. Unlike in the case of NFTs, there is no rarity tier for Bitcoin Ordinals, so investing in regular NFTs is slightly different. Instead, value is placed on the earliest inscriptions. For this reason, it was significant that Ordinal Punks clarified that their collection was among the first 650 inscriptions on the Bitcoin chain.
Acquiring the first 1,000 Ordinals is highly recommended, as first movers will have an advantage. But those unable to do so due to the high prices could consider purchasing the first 10,000.
One of the top projects within the first 10,000 inscribed as part of a broader collection is Ordinal Birds, a derivative of the highly successful Moonbirds on Ethereum, which switched to a CC0 public license in August 2022. The 100 Ordinal Birds start at inscription 2,728 and are sold out, with the exception of Birds #94, #96, #98, and #100, which the team is reserving for Kevin Rose, the CEO of Moonbirds' parent company PROOF, to thank him for inspiring the project. However, Ordinal Birds OTC sales are taking place via an escrow service in the project's Discord.
Another notable one is DeGods, a former blue-chip NFT collection on Solana, which announced its bridging to Ethereum. The project's co-founder Frank DeGods jumped on the Ordinals wagon and worked with Ordinal collector and software engineer Nick Hansen to inscribe 535 DeGods on the Bitcoin blockchain all in a single block.
How to buy a Bitcoin Ordinal?
Ordinal protocol's wallet software, "ord," allows for the holding and viewing of Bitcoin Ordinals. However, since Bitcoin Ordinals are subject to the limitations of the Bitcoin network, they cannot interact with blockchain networks that use smart contract technology, such as Ethereum, Polygon, BNB Chain, and Avalanche.
Unlike most NFT collections, there aren't many marketplaces to support the trading of Ordinals, as the concept of NFTs on Bitcoin is still in its nascent stage. However, you can bid for Ordinals on auction on platforms, such as Scarce City, a marketplace "that uses Bitcoin technology to sell Bitcoin goods for Bitcoin," according to its website.
Most Ordinals are purchased peer-to-peer over the counter via the individual Bitcoin Ordinal project's Discord. For instance, bids and asks for Ordinal Punks and Bitcoin Rocks are tracked on a Google Sheet and through escrow.
To mint, sell, transfer, or trade an Ordinal, users must run a full node on the Bitcoin blockchain.
Bitcoin Ordinal wallets
To start receiving inscriptions, early adopters had to create an ord compatible wallet on Sparrow, with a step-by-step guide here. In recent days, new wallets for Bitcoin Ordinals have also been launched to meet the demand for user-friendly solutions.
Ordinals Wallet
Ordinals wallet went live on Feb 16, allowing users to view and store Bitcoin Ordinals, with the ability to transfer, send, inscribe, buy, and sell coming soon.
Xverse
With Xverse, users no longer have to run a full Bitcoin node to mint an Ordinal. To inscribe an Ordinal, users have to upload an image or text to the app and then send a transaction to the Ordinals address and pay a transaction fee in BTC, which can be purchased using a fiat on-ramp service within the app as well. The Ordinal will then appear in the Xverse wallet within half an hour.
Gamma.io, a Bitcoin NFT marketplace, handles the actual inscription of the Ordinal, having reportedly minted five percent of all Ordinals on the chain. Stacks, a layer 1.5 blockchain with its own NFT economy, is integrated with Xverse. The wallet is available on App Store, Google Play, and as a Google Chrome extension.
Hiro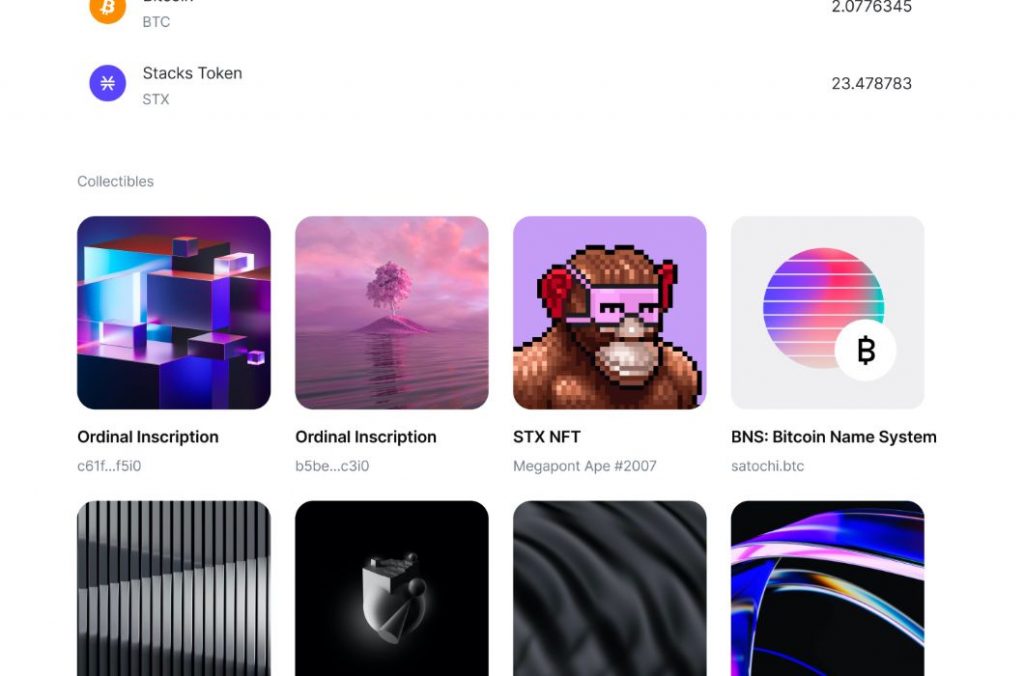 The Hiro Wallet operates similarly to Xverse, where Gamma performs the inscription process, and the resulting Ordinals are deposited directly into a user's account within the "Collectibles" section. The wallet has plans to roll out expansive support for both Stacks-based NFTs and Ordinal inscriptions. Soon, users will be able to showcase a full personal gallery of their Stacks NFTs and Ordinal inscriptions via Hiro's new "Bitcoin Web3" web app, according to Product Lead for Hiro Wallet, Mark Hendrickson.
Marketplaces for Ordinals
Besides Scarce City, other marketplaces for the trading of Ordinals appear to be in development. These include generative.xyz; bitColl, Meta Fabric; Gamma; and Ordinali.
Conclusion
The emergence of the Ordinal protocol has introduced a new level of capability to the Bitcoin network, prompting a number of Ordinal projects on the blockchain and over 120,000 inscriptions made since January 2023.
While the rarity of Bitcoin Ordinals is not based on tiers, value is placed on the earliest inscriptions, giving first movers and holders of the earliest inscriptions massive profit-taking opportunities. For those interested in buying Bitcoin Ordinals, peer-to-peer over-the-counter transactions through individual projects' Discord channels or auction platforms like Scarce City are the most common ways to purchase them.
While Bitcoin NFT is still in its early stages, it has the potential to become a new asset class in its own right, just like NFTs on Ethereum and other smart contract networks did.
Read more:
Disclaimer
Any data, text, or other content on this page is provided as general market information and not as investment advice. Past performance is not necessarily an indicator of future results.