World Mobile to Launch African Expansion Following Successful Field Tests of DeWi Technology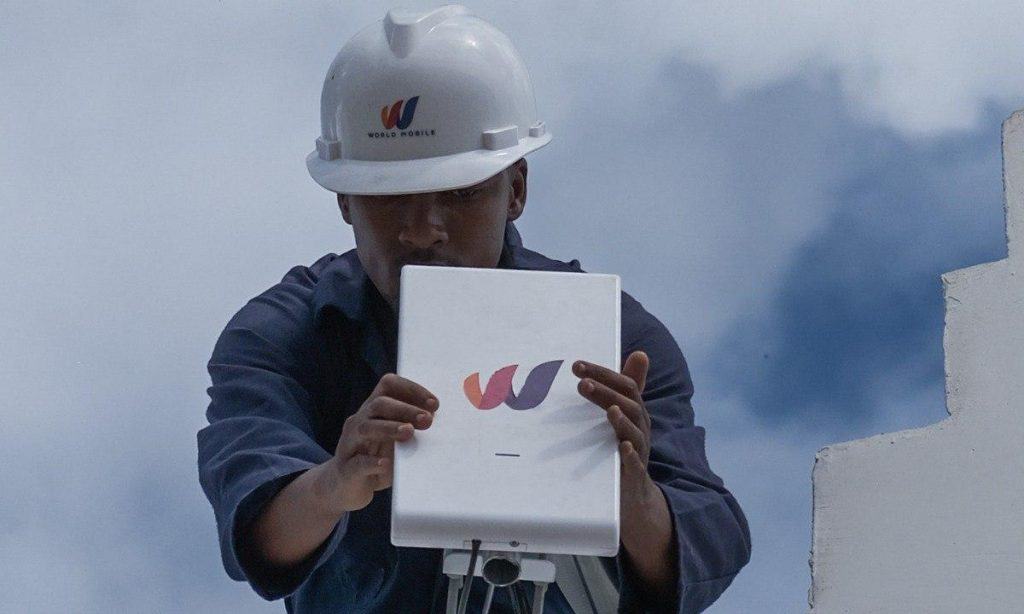 London, England, June 8th, 2023, Chainwire
Decentralized wireless network operator World Mobile has announced the successful completion of field tests of its DeWi technology in three African countries. The tests conducted in Kenya, Mozambique, and Nigeria demonstrate the scalability of World Mobile's hybrid-connectivity solution and pave the way for a rollout across the African continent.
World Mobile's decentralized wireless network provides affordable and reliable internet access to rural areas that are traditionally underserved. In Kenya and Mozambique, World Mobile has completed tests using TV White Space equipment, harnessing unused spectrum in the TV broadcast band to deliver mobile network services.
In Nigeria, the field test utilized Starlink, the satellite internet constellation operated by SpaceX, as a backhaul solution. Both TV White Space and Starlink are complementary technologies that enable World Mobile to leverage existing infrastructure and spectrum resources to extend its network coverage.
World Mobile CEO Micky Watkins said: "We are thrilled to announce the successful completion of field tests in Kenya, Mozambique, and Nigeria, which mark a significant milestone in World Mobile's mission to connect the unconnected. These tests validate the feasibility and scalability of our DeWi technology, bringing us one step closer to providing affordable and reliable internet access to both rural and underserved areas worldwide."
The successful field tests follow the launch of World Mobile's commercial network in Zanzibar, where over 300 AirNodes provide wireless connectivity to more than 16,000 users a day. World Mobile plans to expand its network to more countries in Africa and further afield, with the vision of creating a global community-owned wireless network that can bridge the digital divide and foster social and economic inclusion.
World Mobile is on a mission to create a sharing economy that will fund the deployment of telecommunications infrastructure in rural Africa and beyond. Its decentralized wireless (DeWi) solution provides connectivity at a cost multiples lower than traditional mobile network operators.
About World Mobile
World Mobile was founded with a far-reaching goal: to connect everyone, everywhere while advocating for economic freedom and dignity. Unlike traditional mobile networks, World Mobile is based on blockchain and incentivizes people to be part of a sharing economy that taps into the trillion dollar global telecom market. Individuals and business owners around the world can operate nodes on its network and bring their community online while earning revenue.
Learn more: https://worldmobile.io/
Contact
Dan Edelstein
[email protected]

Disclaimer
In line with the Trust Project guidelines, please note that the information provided on this page is not intended to be and should not be interpreted as legal, tax, investment, financial, or any other form of advice. It is important to only invest what you can afford to lose and to seek independent financial advice if you have any doubts. For further information, we suggest referring to the terms and conditions as well as the help and support pages provided by the issuer or advertiser. MetaversePost is committed to accurate, unbiased reporting, but market conditions are subject to change without notice.
About The Author
Chainwire is the top blockchain and cryptocurrency newswire, distributing press releases, and maximizing crypto news coverage.
More articles


Chainwire is the top blockchain and cryptocurrency newswire, distributing press releases, and maximizing crypto news coverage.
Hot Stories
by Victor Dey
November 30, 2023
by Kumar Gandharv
November 30, 2023
by Victor Dey
November 30, 2023
by Nik Asti
November 29, 2023
Latest News
by Alisa Davidson
November 30, 2023
by Victor Dey
November 30, 2023
by Alisa Davidson
November 30, 2023
by Nik Asti
November 30, 2023