What is Opepen? Jack Butcher's Viral NFT Collection


by
Danil Myakin
Edited and fact-checked: July 18, 2023 at 8:46 am
In Brief
Multidisciplinary artist Jack Butcher released his NFT project Opepen in January 2023. As of today, the collection includes nine sets created by different artists.
On July 13, Butcher revealed an Opepen edition NFT. The NFT community was granted the possibility to mint an open edition of the artwork. Since that moment, NFT enthusiasts have created numerous fan art pieces, making the project go viral.
What is Opepen?
Opepen is an NFT collection launched by multidisciplinary artist Jack Butcher. The project went live on OpenSea, one of the largest NFT marketplaces, in January 2023. In April this year, "Opepen Edition" joined Twitter, meaning that Butcher started promoting the collection later than he released it.
"This is not a pfp project," states the collection's description. PFP stands for "profile picture," a type of non-fungible token artwork that was especially popular between 2020 and 2022.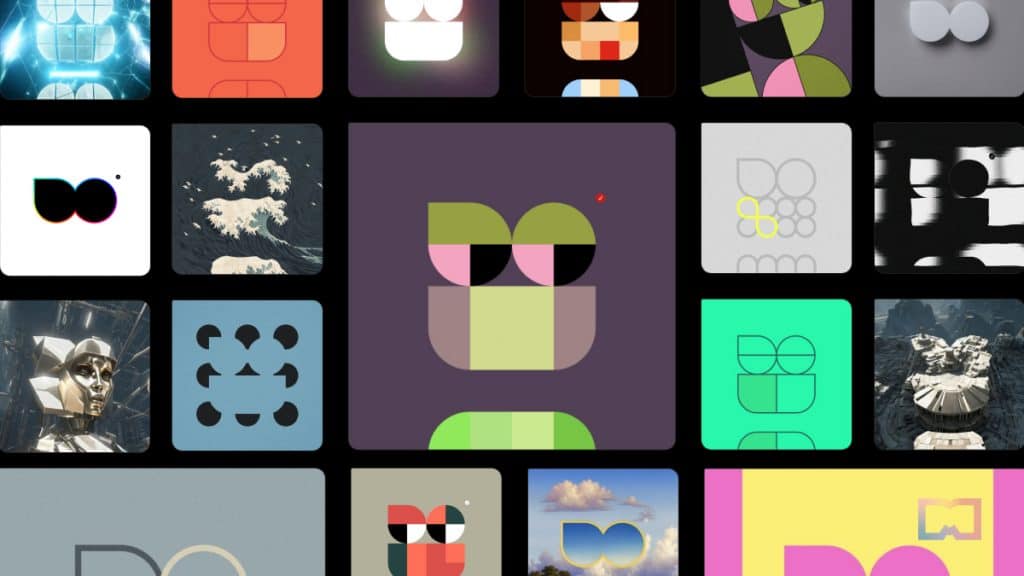 Sets
There are currently nine sets that make up the Opepen collection. Set 001, called "8×8," was created by Jack Butcher himself. Released on May 3, it features six dynamic, colorful NFT artworks.
Set 002 is called "Brough to Light." It was developed by SD 2.1 and released on May 3. The set comments on the modernization of image creation and the durability of symbols and discovers the internet's remix culture.
Set 003, named "Full Circle," was created by the well-known NFT artist Batz. The set was released on May 29. Notably, Batz's style influenced the original Opepen Edition. It gets inspiration from the artist's "GeoMetric Pepes" NFT collection, released in August 2022.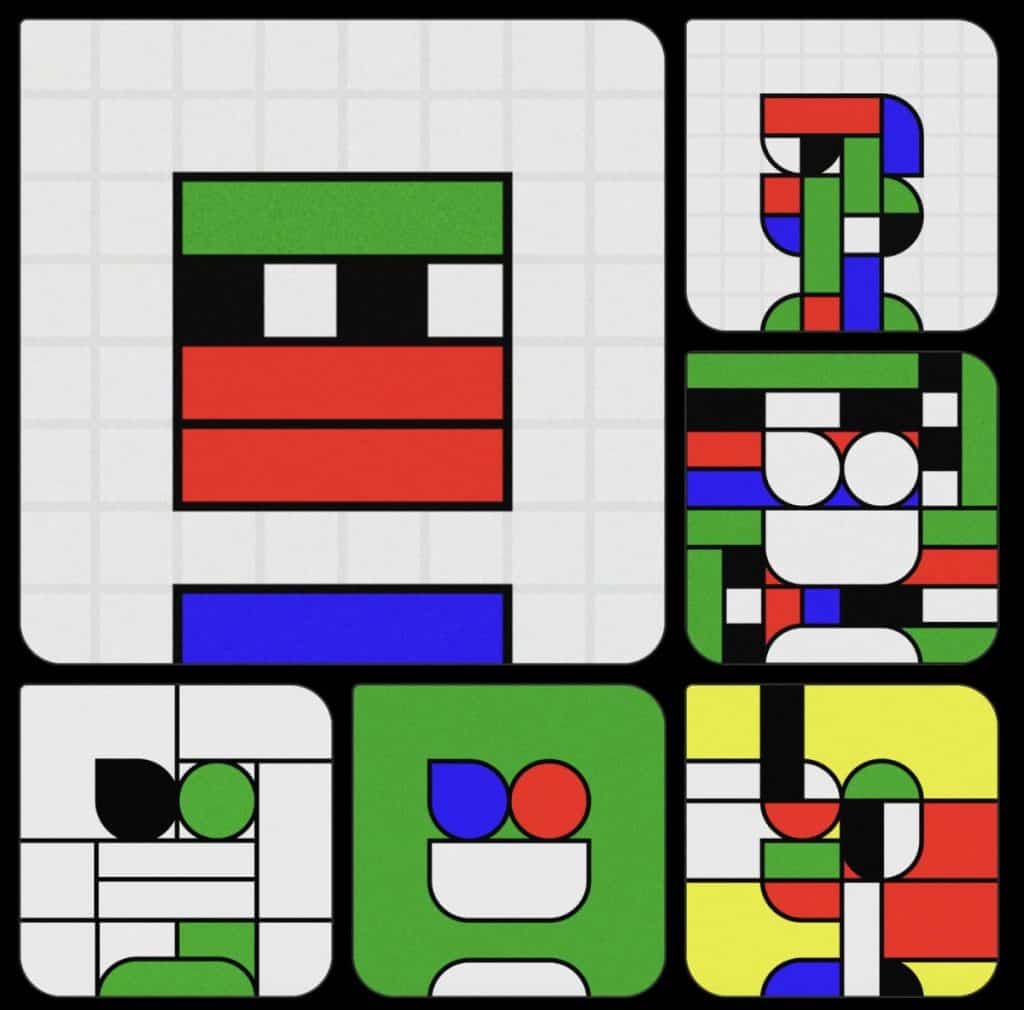 Set 004, dubbed "Consensus," was released by the artist VV. The collection of dynamic NFT artworks commemorates the 152-piece Checks Elements auction, which debuted at auction house Christie's in May this year.
On June 7, Jack Butcher released Set 005, called "VVR." The set includes six dynamic NFT artworks featuring colorful figures that resemble virtual reality glasses. The set marks the advent of mainstream spatial computing.
Set 006 was created especially for Opepen by artist PIV. Revealed on June 12, it pays homage to several notable moments in art history.
For instance, the "Alien" blue-black-and-turquoise image is a reference to Larva Labs' Alien CryptoPunk NFT. The project, launched in the middle of 2017, is one of the most important NFT collections in the space. According to the description on Pepeone's official website, PIV's artworks celebrate the sixth anniversary of the deployment of the CryptoPunks contract.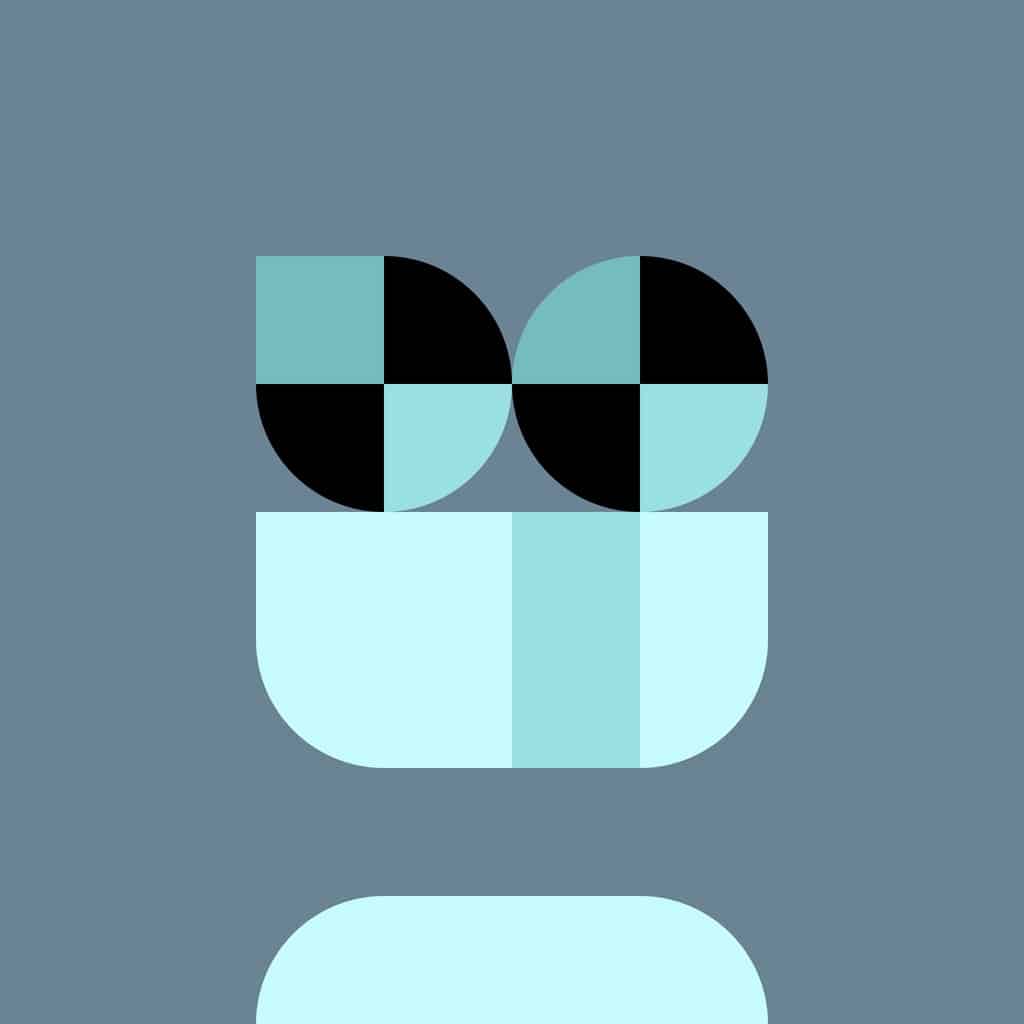 A pink-yellow-salmon-and-black non-fungible Pepeone token resembles the colors of Andy Warhol's iconic Marilyn Monroe portrait.
Another Pepeone NFT refers to the Suprematism abstract art movement, where Kazimir Malevich was one of the central figures. The token artwork resembles Malevich's abstract composition created in 1916.
Set 007, called "Finite," was created by Jack Butcher and released on June 28. The collection is a nod to the seven tiers of semi-perfect checks. "Without the finite, we cannot appreciate the infinite," states the description.
Following this, on July 4, he released Set 008, "Infinite." The artwork invites viewers and collectors to consider the concept of infinity. "Without the infinite, we cannot appreciate the finite," says the description of the set.
On July 9, creator Jalil dropped Set 009 called "Unity." The artworks aim to make viewers think about the concept of "an organized whole that is perceived as more than the sum of its parts."
Each set of the collection features eighty tokens. Every set includes six pieces in one-of-one, four-of-one, five, ten, twenty, and forty editions.
According to Dune, there are currently 15,280 unrevealed non-fungible token artworks. These statistics hint that Jack Butcher's project will last for a while.
How It Works
As stated on each set's page, the project's community members decide if a collection should be released. First, the artwork is revealed. There are six artworks in each set, and the pieces are available in one, four, five, ten, twenty, and forty editions. Every edition must gain at least 2,000% to be released.
As of today, there has not been a release that has not been voted positively by the community.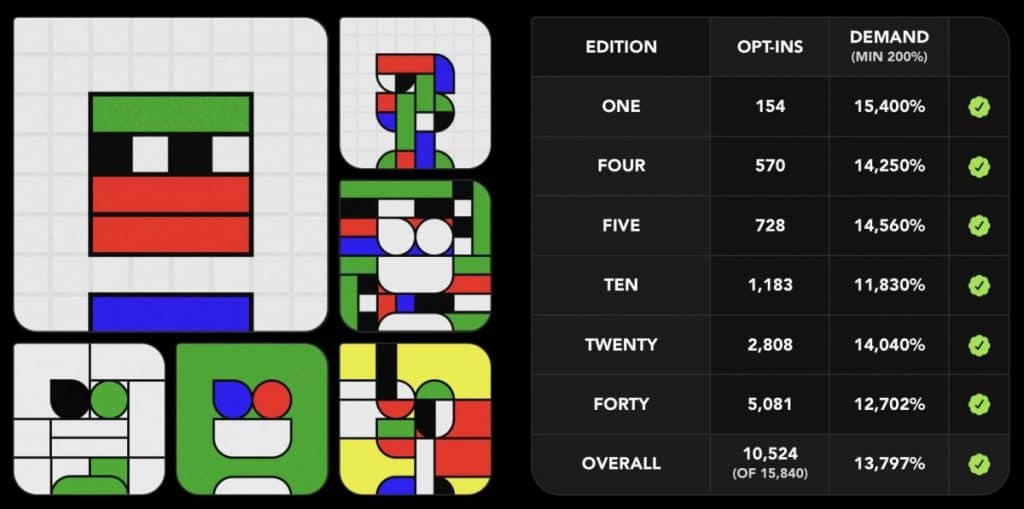 Opepen Edition
On July 13, Jack Butcher revealed an Opepen edition NFT. The artwork was created especially for an NFT influencer called ThreadGuy based on his original Mutant Ape PFP. The blogger, associated with his Mutant Ape profile picture, even changed the latter to the custom Opepen.
Starting on July 16, the NFT community was granted a chance to mint the open edition of the artwork. All the proceeds from sales go to ThreadGuy. According to a tweet posted by Jack Butcher, the minting serves "for provenance purposes only, and to redirect some economic energy to a massive contributor to this ecosystem."
opepen threadition

for provenance purposes only, and to redirect some economic energy to a massive contributor to this ecosystem

0.001 (~$2)

all proceeds to @notthreadguy

↓https://t.co/CAgkKSXc5g pic.twitter.com/H9wzKz6nLT

— Jack Butcher (@jackbutcher) July 16, 2023
Following this, artists and community members started sharing their "fan art" of Pepeone on Twitter. Most of the releases come with a "for the culture" phrase along with the artwork, emphasizing the importance of the event for the web3 community.
On July 18, well-known digital artist Fvckrender posted an artwork that contains a Pepeone image. On July 17 and 18, renowned artist Beeple shared two Pepeone-inspired artworks.
FOR THE CULTURE pic.twitter.com/5buTkIVQss

— beeple (@beeple) July 17, 2023
Jack Butcher
Jack Butcher is a multidisciplinary artist. He has worked for ten years for Fortune 100 advertising agency in New York City as a creative director. Then, he started his advertising agency. After two years of iteration, Butcher transitioned to highly-specialized consulting.
Within the NFT space, Jack is most known for "Checks Elements," a collection he created in collaboration with master printmaker Jean Milant and Cirrus Editions. The release featured a total of 152 NFT artworks that were divided into three themes: Air, Water, and Earth.
The collection explores the elemental relationship between digital and physical art. Notably, the tokens come with corresponding physical prints handmade on a Mailander 202 lithographic printing press.
In May this year, the artist's "Checks Elements" sold for 50.10 ETH on Christie's 3.0, the auction house's platform dedicated to NFTs.
On July 17, the artist announced an upcoming live event for individuals that wish to pick up physical "Checks" artworks or want to get a tour of the studio. The event will take place in early August in Los Angeles.
Read related posts:
Disclaimer
In line with the Trust Project guidelines, please note that the information provided on this page is not intended to be and should not be interpreted as legal, tax, investment, financial, or any other form of advice. It is important to only invest what you can afford to lose and to seek independent financial advice if you have any doubts. For further information, we suggest referring to the terms and conditions as well as the help and support pages provided by the issuer or advertiser. MetaversePost is committed to accurate, unbiased reporting, but market conditions are subject to change without notice.
About The Author
Valeria is a reporter for Metaverse Post. She focuses on fundraises, AI, metaverse, digital fashion, NFTs, and everything web3-related.Valeria has a Master's degree in Public Communications and is getting her second Major in International Business Management. She dedicates her free time to photography and fashion styling. At the age of 13, Valeria created her first fashion-focused blog, which developed her passion for journalism and style. She is based in northern Italy and often works remotely from different European cities.You can contact her at [email protected]
More articles


Valeria is a reporter for Metaverse Post. She focuses on fundraises, AI, metaverse, digital fashion, NFTs, and everything web3-related.Valeria has a Master's degree in Public Communications and is getting her second Major in International Business Management. She dedicates her free time to photography and fashion styling. At the age of 13, Valeria created her first fashion-focused blog, which developed her passion for journalism and style. She is based in northern Italy and often works remotely from different European cities.You can contact her at [email protected]
Hot Stories
by Victor Dey
November 30, 2023
by Kumar Gandharv
November 30, 2023
by Victor Dey
November 30, 2023
by Nik Asti
November 29, 2023
Latest News
by Alisa Davidson
November 30, 2023
by Victor Dey
November 30, 2023
by Alisa Davidson
November 30, 2023
by Nik Asti
November 30, 2023