What do real artists think of NFTs?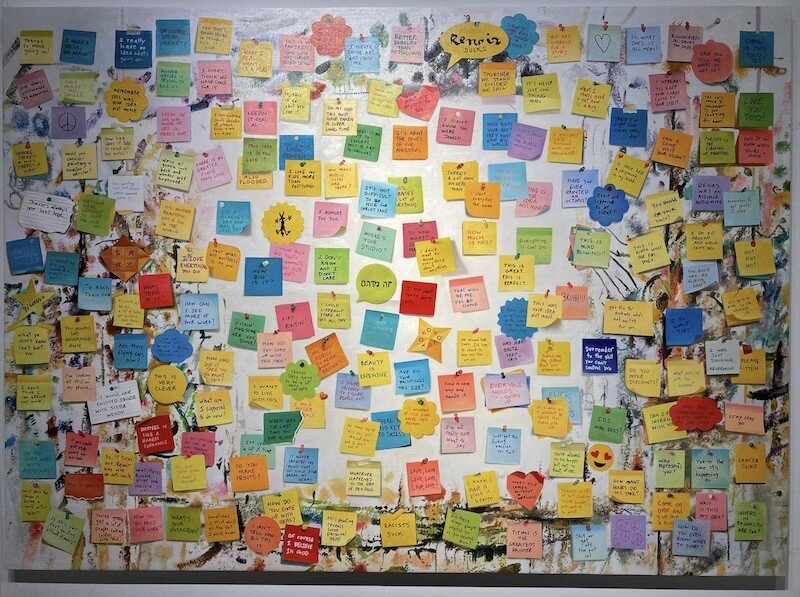 Cover image: "Love You Too" by Marc Dennis. Photo by Vittoria Benzine.
"NFTs are the Tinder of the art world," said Marc Dennis, whose hyper-realistic paintings traverse art fairs from Miami Beach to Dallas. What does that mean? Like all art, it's up to you. Over a year since NFTs caught the limelight, they're still a force in the art world. Artists with existing practices have, to varying degrees, incorporated blockchain technology into their worldviews. Like many, Dennis first heard the term in relation to Beeple's auction at Christie's.
With all the frenzy, funding, and feuding, NFTs have transcended their denotation. An NFT is just something recorded on a blockchain. The technology has been applied to art as a method of proving ownership and authenticity, but the term 'NFT' has grown conflated with digital media in general. It's not. However, the tech does seem to come in tandem with larger changes in the art world, which reflects larger changes in society.
"It seems like an acceleration of what Instagram has done," said Andrew Woolbright. "The speed of circulation has shortened the fuse on a lot of work to be quickly understood and digestible. Mystery works without clear meaning, anything that produces a sense of delay feels more fugitive, but NFTS aren't solely to blame for that. There's a speed of enticement that virtual circulation necessitates, and maybe fewer artists feel the need to resist it."
What's changing is the way art's moving and being regarded. Initially, NFTs took hold as an opportunity for artists without gallery representation to sell their work effectively. FAUST sees this new tech as "changing the crypto world more than the art world." He's not sure about a place for NFT art in the canon, but he "could definitely envision NFTs being incorporated into the art market as a means of authenticating works and tracking sales for resale royalties in the future."
"If anything this medium has helped to change the concept of value," said Hank VonHellion. "Value is no longer predicated on the physical consumption of something unique or rare, value has become intrinsically bound to artificially manufactured cultural ideals of clout, hype, and fame." Elza Burkart recently relocated from LA to New Orleans, where she works with Mortal Machine Gallery. "I like [NFTs] because the value is based on demand and as someone who trades in art, that feels right," she said. "I also love the traceable history, and the artist's control. Every artist should have this level of authority in their work."
There is no single art world–just infinite pieces. Curator and organizer Klaudia Ofwona Draber said, "How things are being made interests me the most. Not how they are being sold." Although Iris has several animated NFTs dropping soon, she also said, "I much prefer creating physical paintings."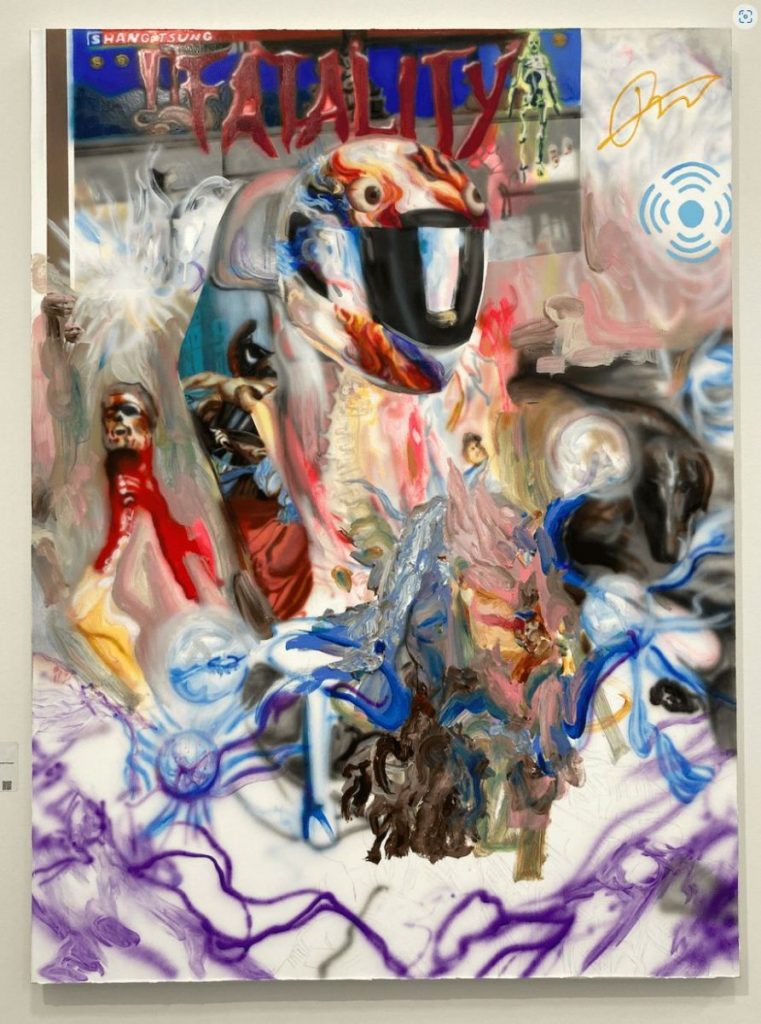 "Ultimately what won't change for me is I believe in open-source and free exchange, and I don't care about who owns what," Woolbright said. "While virtual art is interesting to me, virtual certificates and licensing aren't… It's early on in their formation so the way they are used a year from now could be completely different, but currently, I'm suspicious of the energy consumption and environmental impact of a process that ultimately is to publicly declare that you own something."
The business of art leaves a filter. Blockchain technology is just one tool, at the end of the day. What really matters is how you use it.
As Burkart pointed out, some artists are making the most of it: "Zeitweitz has created NFTs of her incredible wet plate photography and has designed one of the most incredible virtual art spaces. She's someone I love paying attention to because, as someone who is obsessed with the physicality of art and analog process, she has really opened my eyes to how wide open the world is. Scott Campbell also recently started something I hadn't imagined before, a sort of exclusive tattoo shop only available through NFT shop passes. There are some insane, extremely coveted artists collaborating on that. It's fascinating, and it's only the beginning!"
Read related posts:
Disclaimer
All of the information on our website is provided in good faith and solely for educational reasons. Any action taken by the reader in response to material on our website is entirely at his own risk.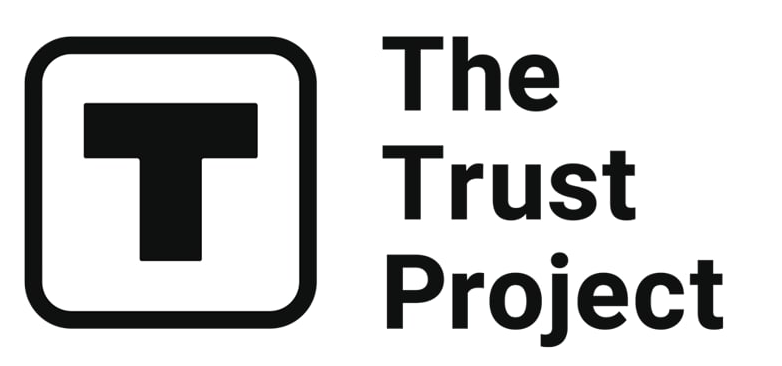 The Trust Project is a worldwide group of news organizations working to establish transparency standards.
Vittoria Benzine is a Brooklyn-based art writer and personal essayist covering contemporary art with a focus on human contexts, counterculture, and chaos magic. She contributes to Maxim, Hyperallergic, Brooklyn Magazine, and more.
More articles


Vittoria Benzine is a Brooklyn-based art writer and personal essayist covering contemporary art with a focus on human contexts, counterculture, and chaos magic. She contributes to Maxim, Hyperallergic, Brooklyn Magazine, and more.
Hot Stories
by Nik Asti
September 28, 2023
by Damir Yalalov
September 27, 2023
by Victor Dey
September 27, 2023
by Cindy Tan
September 26, 2023
Latest News
by Nik Asti
September 29, 2023
by Nik Asti
September 29, 2023
by Agne Cimermanaite
September 28, 2023
by Victor Dey
September 28, 2023