In Brief
Check out five cryptocurrencies valued under 10 cents that could be worth considering as investments in 2023.
The coins discussed are Dogecoin (DOGE), Shiba Inu (SHIB), Tron (TRX), Stellar (XLM), and Hedera (HBAR).
Each cryptocurrency has unique features and potential for growth, including a large user base, fast and efficient transactions, partnerships and collaborations, and a strong governance model.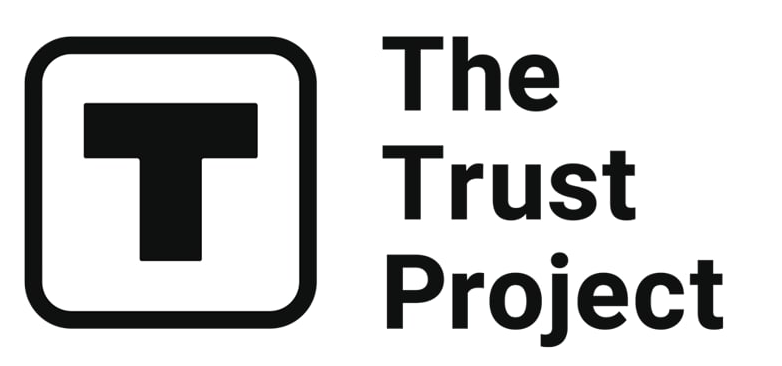 The Trust Project is a worldwide group of news organizations working to establish transparency standards.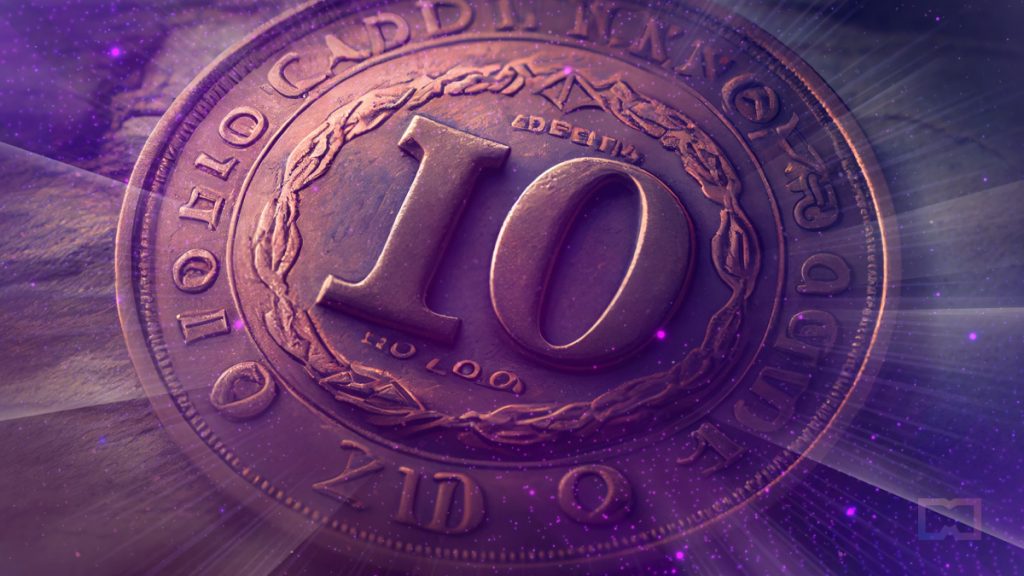 Cheaper cryptocurrencies are more accessible to a larger number of people and make it easier for small investors to gain exposure to the cryptocurrency market. Moreover, crypto coins that trade below 10 cents have the potential for high returns if their value increases in the future. For example, if a coin's value increases from 1 cent to 10 cents, the return on investment is 900%.
In this article, we will take a look at the top crypto tokens under 10 cents that are worth considering in 2023.
Dogecoin has gained significant popularity and recognition due to its fun and lighthearted approach to cryptocurrency, which has helped it build a large and dedicated community of supporters.
Some investors see Dogecoin as a long-term investment with the potential for significant growth. They believe that as the coin gains widespread adoption and usage, its price will increase over time. The value of Dogecoin has also been pumped up by several famous people. Some of the most notable ones include Elon Musk, Snoop Dogg, Mark Cuban, and Gene Simmons. Some also speculate that DOGE could soon become the cryptocurrency of Twitter.
Dogecoin is currently trading low at $0.08135. The token reached its yearly peak in April and was priced at $0.1725.
Pros:
High liquidity
Low transaction fees
Wide acceptance
Strong community
Cons:
Volatility
Lack of development due to a limited development team; has not seen significant updates or improvements in recent years
Uncertainty, as it was created as a meme token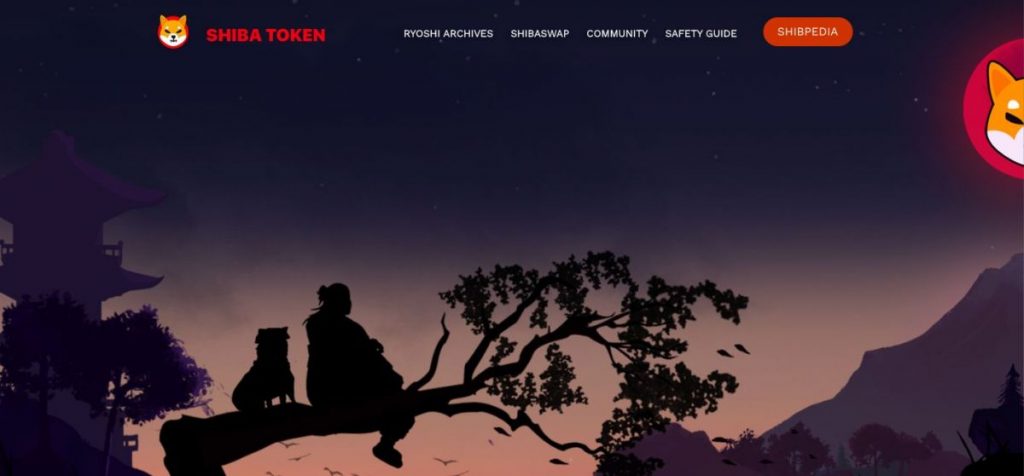 Similar to Dogecoin, Shiba Inu has a large and dedicated community of supporters who are actively involved in promoting and using the coin. This community involvement could drive demand for Shiba Inu and increase its popularity. In addition to its dedicated supporters, Shiba Inu is also actively working on expanding its reach and impact through partnerships and collaborations. With the creation of its own metaverse, Shiba Inu will build an even larger community of users and drive further adoption of the coin.
SHIB has seen significant price gains since its launch, and some investors see it as an opportunity to earn high returns in a short period of time.
The coin has seen a recent surge in value, with the token now worth $0.00001252. In the past week alone, Shiba Inu experienced its highest peak in the past three months. While the coin has yet to reach a value of one cent, its recent performance highlights the potential for significant growth and demonstrates the increasing interest in this cryptocurrency.
Pros:
High liquidity
Low transaction fees
Potential for high returns
Strong community

Cons:
Volatility
Lack of serious use cases as it's not widely used for transactions or applications
Uncertainty, as it was created as a meme token
Tron has a large and growing user base, which is a key factor in the growth and success of any cryptocurrency. With a significant number of users, Tron has the potential to gain wider adoption and increase in value over time. The token is designed to handle high-volume transactions, making it a fast and efficient cryptocurrency. This scalability could make Tron more attractive to businesses and individuals looking for an affordable cryptocurrency that can handle their transaction needs.
Tron is a decentralized platform that supports the development and deployment of decentralized applications. The growth of the dApp ecosystem on Tron could lead to increased demand for TRX and drive its value higher. Currently, TRX costs $0.06443. Since its launch, TRON has consistently demonstrated its potential, reaching a peak in 2018 when the token's value soared over 20 cents.
Pros:
High throughput
Very low transaction fees
Developer-friendly
Large community
Cons:
Centralization
Limited adoption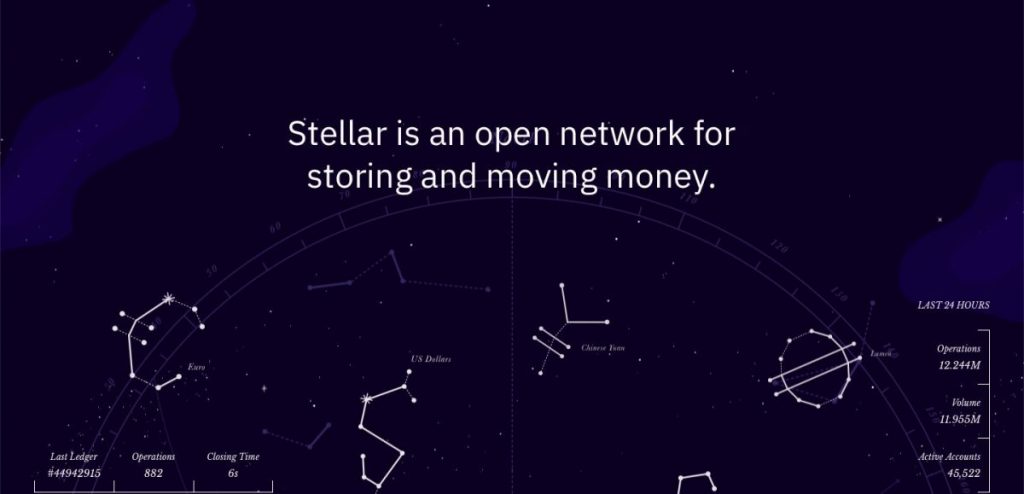 Stellar is designed to handle fast, low-cost transactions, which makes it appealing for businesses and individuals looking to make quick and inexpensive transfers. Stellar also aims to provide access to the global economy for developing countries. Its use of Lumens facilitates seamless conversions and the ability to send funds in multiple currencies. The Stellar payment protocol is built on decentralized ledger technology and is a community-driven, open-source network.
The price of XLM is experiencing a downward trend, but because of its positive features, the price could go up in the next bull run. The token is currently worth $0.08377.
Pros:
Fast and cheap transactions
Built for cross-border payments
Decentralized network
Support for token issuance
Cons:
Limited adoption
Limited developer community
Vulnerability to market volatility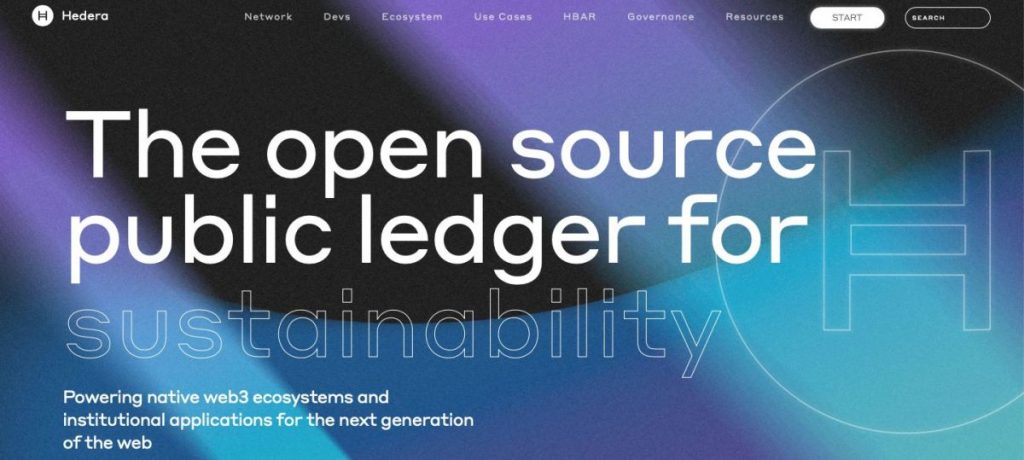 Hedera is a robust and sustainable enterprise-grade public network for the decentralized economy, enabling individuals and businesses to develop innovative dApps. It offers a more equitable and efficient solution compared to traditional blockchain platforms by overcoming limitations such as slow performance and instability.
Hedera has a unique governance model where a council of trusted organizations governs the network, providing stability and reducing the risk of centralization. The features can potentially increase demand for HBAR and drive its value higher.
The price of Hedera has been going upward for the last three months, and it's now valued at $0.08038. Last week, HBAR almost reached 10 cents ($0.09839).
Pros:
High transaction throughput
Energy-efficient thanks to the proof of stake consensus mechanism
Built-in governance
Enterprise adoption
Cons:
Centralized governance and limited decentralization
Limited adoption
Price volatility
Recommended post: Top 10 secure cryptocurrencies in 2023: Reviewed
Comparison Sheet
Cryptocurrency
Features
Current price
Highest-ever price
Dogecoin (DOGE)
– fast transactions
– low transaction fees
– community-driven
– unlimited supply
– fun memetoken
$0.08135
$0.5697
Shiba Inu (SHIB)
– ERC-20 token
– highly inflationary
– community-driven
– supply of one quadrillion tokens
– fun memetoken
$0.00001252
$0.00007924
Tron (TRX)
– highly scalable
– very fast transactions
– uses a delegated proof-of-stake consensus mechanism
– highly interoperable
– zero transaction fees
$0.06443
$0.2245
Stellar (XLM)
– fast, low-cost transactions
– secure and private
– highly accessible and inclusive
– strong and active developer community
– built-in support for multi-currency transactions
$0.08377
$0.696
Hedera (HBAR)
– fast, secure, and highly scalable
– interoperable
– secure and private
– high liquidity
– unique governance model
– proof of stake consensus model
$0.08038
$0.4769
Pro-tips
Cryptocurrency consultancy firm Crypto Consultants UK told Metaverse Post that when investing in a cryptocurrency, it isn't the value of the token itself that is important, but rather the market capitalization. Market capitalization allows deciphering the amount of capital allocated to that cryptocurrency.
"When we are splitting up digital assets we look at them in three categories: small, medium and large caps. The risk associated with each category varies. A small cap cryptocurrency would fall within high risk due to its small market capitalisation. Therefore, making it susceptible to more risks such as illiquidity.

A larger more established cryptocurrency has much more liquidity and more history therefore allowing for indepth analysis whether that be technical analysis or any past milestones that were successfully accomplished,"

Crypto Consultants UK said.
According to the company, overall, the key factors of investing are use case, liquidity, team transparency, a clear road map, and a reputable dev team. That's why it is always crucial to do your own research before investing your funds. While cryptocurrencies offer an amazing opportunity to multiply your funds, they also carry the risk of losing all of your money.
Frequently Asked Questions
What are the benefits of investing in cryptocurrencies under 10 cents?
Affordability, the potential for high returns, growing user base, and unique features. Tron is designed to handle high-volume transactions, Stellar is designed to handle fast, low-cost transactions, Shiba Inu is working to create its own metaverse, Hedera has a unique governance model, and Dogecoin has the potential for use in real-world transactions.
Are the tokens mentioned in the article considered safe investments?
Investing in cryptocurrencies, regardless of their price, can be risky. All cryptocurrencies are considered highly volatile assets, and their prices can fluctuate rapidly and unpredictably. However, investing only a small portion of your portfolio in cryptocurrencies can help to reduce the impact of any potential losses.
What are some factors that could influence the value of these coins in the future?
The value of these cryptocurrencies can be influenced by several factors, including adoption and usage, partnerships with web3 companies and global brands, growth of the ecosystem, scalability, network security, and overall market trends. The price fluctuations of crypto assets might also be influenced by news and events, such as celebrity endorsements and regulatory changes. 
How can I buy the cryptocurrencies mentioned in the article?
To buy the cryptocurrencies mentioned in the article, follow these steps:
1. Choose a cryptocurrency exchange.
3. Sign up for an account on the exchange.
3. Add funds to your account using a payment method such as a credit or debit card.
4. Buy desired cryptocurrencies and store them in a secure wallet.
What should I consider before investing in any cryptocurrency?
Before investing in crypto, consider market volatility, regulations, security measures, and your own investment goals.
Conclusion
Investing in crypto doesn't have to require a lot of funds and high costs. Sometimes, all it takes is a robust community, a trusted organization, and interesting use cases to hit big in crypto. If you look into coins like Dogecoin, Shiba Inu, Tron, Stellar, and Hedera, you'll see they offer a lot of promising characteristics and have seen great growth. While it's always important to exercise caution when making any sort of investment, if you have some cash lying around, why not use it to buy crypto?
Related posts:
Disclaimer
Any data, text, or other content on this page is provided as general market information and not as investment advice. Past performance is not necessarily an indicator of future results.