In Brief
Dogecoin in the news after Elon Musk acquisition of Twitter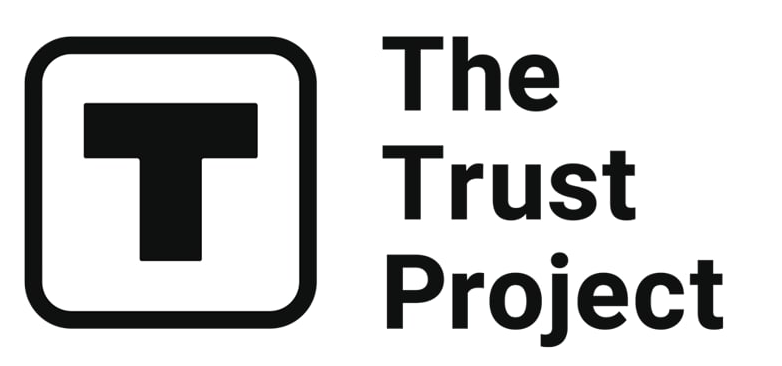 The Trust Project is a worldwide group of news organizations working to establish transparency standards.
There has been a lot of buzz surrounding the potential for Dogecoin, or DOGE, to become the official cryptocurrency on Twitter. Many see this as an opportunity for DOGE to gain mainstream adoption and increase its trading volumes dramatically. In fact, after Elon Musk's recent acquisition of Twitter, DOGE saw a massive spike in trading volumes and price appreciation.
At this point, it is hard to say whether or not Dogecoin will become the official Twitter cryptocurrency. There are some major challenges and obstacles facing the currency, but there is also a lot of potential for growth and success.
After Musk's announcement, many in the crypto community started to speculate about Dogecoin's potential to become the official Twitter cryptocurrency. Some people believed that this was a real possibility, given that Dogecoin was initially created as a joke coin and has since gained significant traction within the crypto community.
Charles Hoskinson proposed Dogecoin as a sidechain of Cardano, fueling speculation about the future of this popular cryptocurrency. Many analysts believe that DOGE is well-positioned to continue its upward trajectory in the months and years. Whether it will achieve official status on Twitter remains to be seen. One thing is certain: DOGE has captured the attention of crypto enthusiasts worldwide.
Wallace predicts another DOGE future
Dogecoin has been on a tear lately, picking up more than 5,000% in volume over the last 30 days. The wild price swings have also attracted the attention of DOGE enthusiasts and influencers like Matt Wallace, who predicted that DOGE would hit $69 soon. This comes after Elon Musk showed appreciation for the meme-based cryptocurrency on Twitter.
Another driving factor behind the recent price rally is the upcoming Twitter-DOGE integration, which is expected to increase DOGE's exposure to a wider audience. DOGE enthusiasts are excited about what this can mean for their favorite coin and its community. Mat Wallace has been tweeting about it for the last few days, saying that thanks to Elon Musk, Twitter will showcase Dogecoin's capability to the world! Wallace believes the integration with Twitter could have a significant effect on DOGE. He predicted that DOGE would reach the $69 mark.
Regardless of what the future holds for DOGE, it is clear that its community is going strong. With a market cap of over $11.25B, Dogecoin has established itself as one of the top cryptocurrencies. Many are hopeful that Matt Wallace's latest prediction will come true.
What do indicators suggest about DOGE?
The RSI is currently at ~68.9 and shows no declining muscle, indicating that DOGE is still bullish. DOGE has many potential applications for the near future, which could significantly increase adoption rates.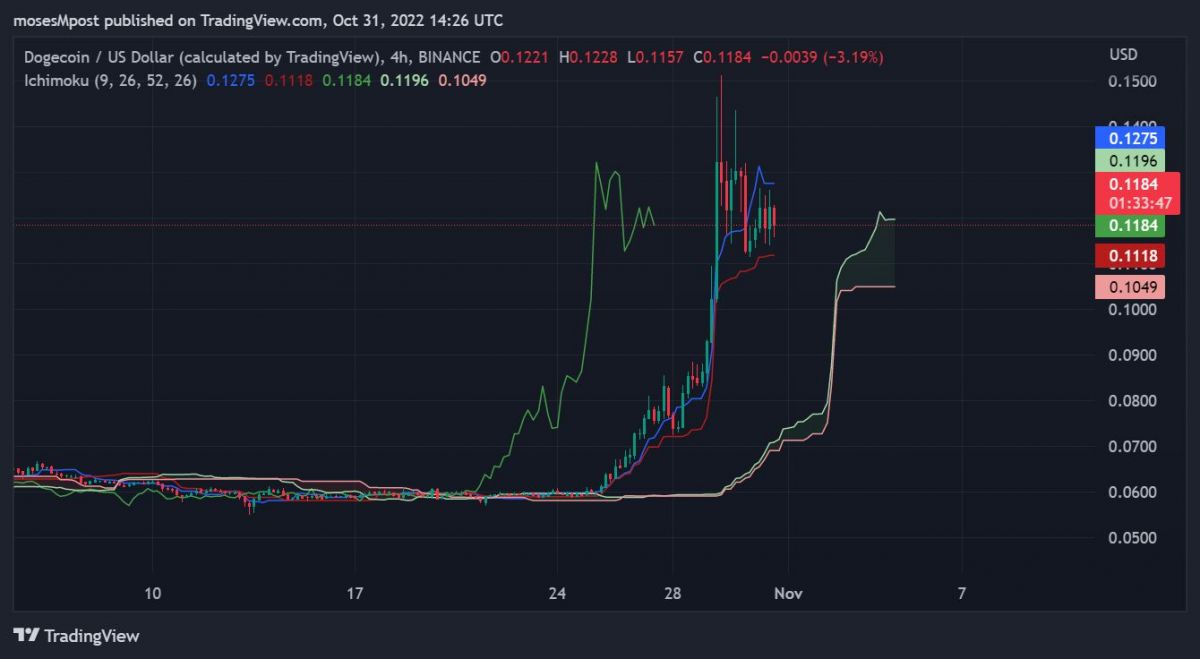 The Ichimoku Cloud also shows bullish indications, with the conversion line (blue) trending above the baseline (brown). Additionally, DOGE has continued to break out of key levels recently. For example, it broke above the 200-day EMA just last month and has shown no signs of slowing down since then.
Overall, the technical outlook for DOGE is bullish as it continues to experience significant upward momentum. With a growing number of potential use cases and adoption, DOGE may continue to experience gains well into the future. However, to remain successful over the long term, DOGE must watch out for any emerging threats or changes in market conditions that could impact its growth.
Indicators for DOGE suggest that it is a highly volatile cryptocurrency, with large price swings occurring frequently. This makes DOGE an attractive investment option, as the potential returns on investment can be high if you can time your purchases correctly.
Conclusion
There is no doubt that Dogecoin has a lot of potential, but whether it will become the official Twitter cryptocurrency remains to be seen. Many factors could influence this outcome, including regulatory obstacles and competition from other cryptocurrencies. However, with such strong momentum behind it and so much support from crypto enthusiasts all over the globe, Dogecoin certainly has the potential to succeed.
Related articles:
Disclaimer
Any data, text, or other content on this page is provided as general market information and not as investment advice. Past performance is not necessarily an indicator of future results.