In Brief
Security is also important due to the high amounts of money people invest in cryptocurrencies on a daily basis.
The growth of the cryptocurrency market has created an opportunity for investors and users alike to trade digital assets in a secure and convenient manner.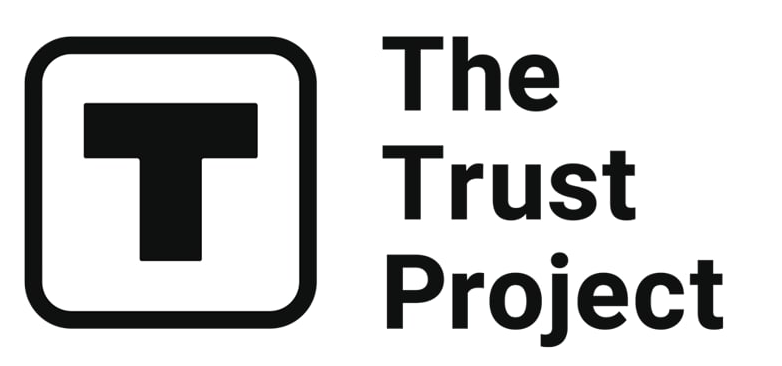 The Trust Project is a worldwide group of news organizations working to establish transparency standards.
When it comes to crypto security, there are a variety of different factors that make for a secure cryptocurrency.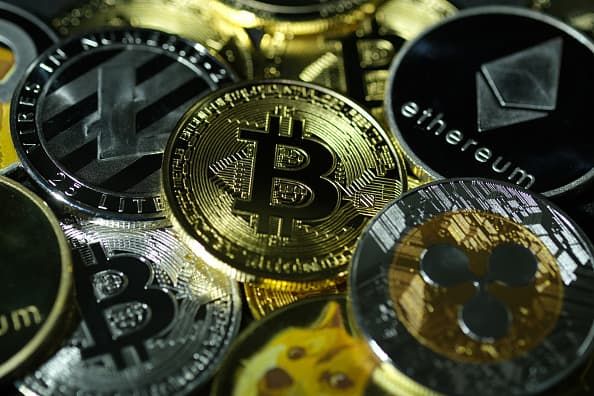 These include the strength of encryption employed, the anonymity provided by the platform, and even the legal framework that governs its use. Security is also important due to the high amounts of money people invest in cryptocurrencies on a daily basis.
What is cryptocurrency?
A cryptocurrency is a digital asset that may be traded freely, independent of a bank or centralized authority. There are currently more than 22,000 cryptocurrency projects active, making up the entire $809 billion cryptocurrency market.
The Top 10 secure cryptocurrencies in 2023 are as follows:
1. Bitcoin (BTC)
The most popular cryptocurrency, famous for its security and decentralized nature, Bitcoin is by far the most secure digital asset available today. It features strong encryption algorithms, a transparent ledger system, and smart contracts to ensure a secure transaction environment.
Bitcoin is maintained secure and protected from fraudsters because updates to the distributed ledgers have to be validated by cracking a cryptographic puzzle, a procedure known as proof of work.
2. Ethereum (ETH)
Ethereum is one of the most widely used cryptocurrencies and its platform is built on blockchain technology, and for a good reason as it is extremely secure compared to other digital assets. The proof-of-stake consensus mechanism employed by Ethereum means that no malicious actors can manipulate or control the network.
In addition, smart contracts provide an extra layer of protection for transactions and Ethereum also has a built-in privacy feature to protect users from identity theft.
3. Ripple (XRP)
Ripple is another decentralized payment system, that allows users to make fast payments without undergoing any traditional banking procedures. Transactions are secure and verified on the Ripple network. Additionally, Ripple provides a robust layer of privacy and security that allows users to keep their financial data private.
4. Litecoin (LTC)
Litecoin is a peer-to-peer cryptocurrency and payment system that allows users to send money, transact goods and services, or trade with other users in a secure manner. It also has some of the most advanced cryptography and security measures available today, making it a great choice for those looking for secure transactions.
5. Dash (DASH)
Dash is a cryptocurrency that emphasizes privacy and security, which makes it an ideal platform for users who wish to make payments without drawing attention to themselves. Its network also enables users to conduct private transactions with low fees and fast transfer speeds.
6. Zcash (ZEC)
Zcash is a privacy-focused cryptocurrency that utilizes zero-knowledge cryptography to ensure users can make payments without revealing transaction details. It provides an additional layer of security and privacy, making it an excellent choice for those who want to keep their financial activities private.
7. Binance USD (BUSD)
In order to develop a cryptocurrency backed by the dollar, Paxos and Binance founded the stablecoin known as Binance USD (BUSD). Paxos retains an amount of US dollars equivalent to the entire supply of BUSD in order to preserve this value. BUSD, like other stablecoins, enables traders and cryptocurrency users to transact with other crypto assets while lowering the risk of volatility.
8. Stellar (XLM)
Stellar is a digital currency platform that emphasizes speed and security, allowing users to send money quickly without having to worry about security threats. Transactions are secured through Stellar's distributed ledger technology and its consensus protocol.
On the security front, Stellar features advanced encryption technology and strong protocol-level safeguards to protect users from fraud.
9. Neo (NEO)
NEO is a digital currency that uses blockchain technology and smart contracts to enable secure peer-to-peer transactions with low fees. It also has advanced cryptography, making it a great choice for those concerned about the security of their assets.
10. Cardano (ADA)
Cardano is a decentralized platform that allows users to make secure payments and its native cryptocurrency, ADA, is one of the most popular out there. Cardano uses advanced cryptography and smart contracts to ensure complete security for its users. When making payments, users are protected from double-spending and fraud. Additionally, Cardano provides a layer of privacy to protect user information.
Conclusion
The growth of the cryptocurrency market has created an opportunity for investors and users alike to trade digital assets in a secure and convenient manner. Top 10 secure cryptocurrencies make it easy to identify coins that offer robust security measures while still providing access to valuable features such as fast transaction processing, low fees, and privacy protection.
As more platforms continue to explore new ways to facilitate secure and reliable payments, it is important for investors to keep an eye on the growing number of secure cryptocurrencies available in the market. With the right due diligence, these coins can provide a great opportunity for users to safely engage in digital transactions and investments.
Related articles:
Disclaimer
Any data, text, or other content on this page is provided as general market information and not as investment advice. Past performance is not necessarily an indicator of future results.