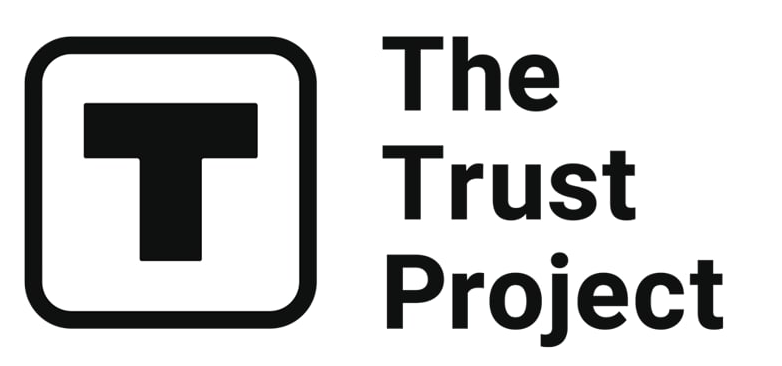 The Trust Project is a worldwide group of news organizations working to establish transparency standards.
GPT-4 is the newest natural language processing model developed by OpenAI. It's a transformer-based neural network designed to generate human-like text. The model is trained on a dataset of billions of words and can generate text that is realistic and coherent. So far, GPT-4 has been adopted by a number of companies, including Microsoft, Google, Facebook, Amazon, and IBM. These companies are using GPT-4 to improve their machine translation systems, chatbots, and digital assistants. In this article, we'll take a look at the top 7 companies that have adopted GPT-4.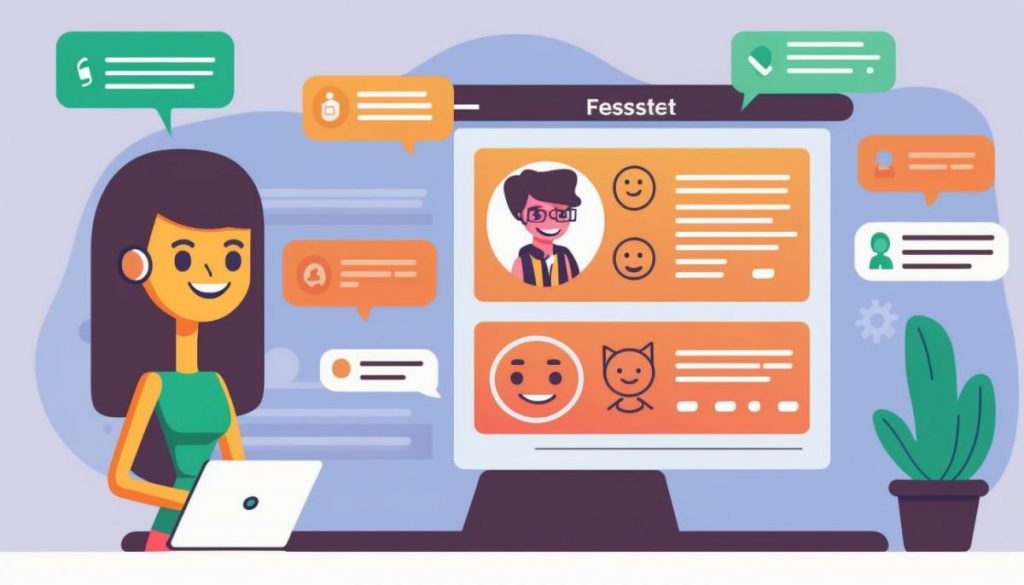 Top 7 Companies That Adopted GPT-4
Be My Eyes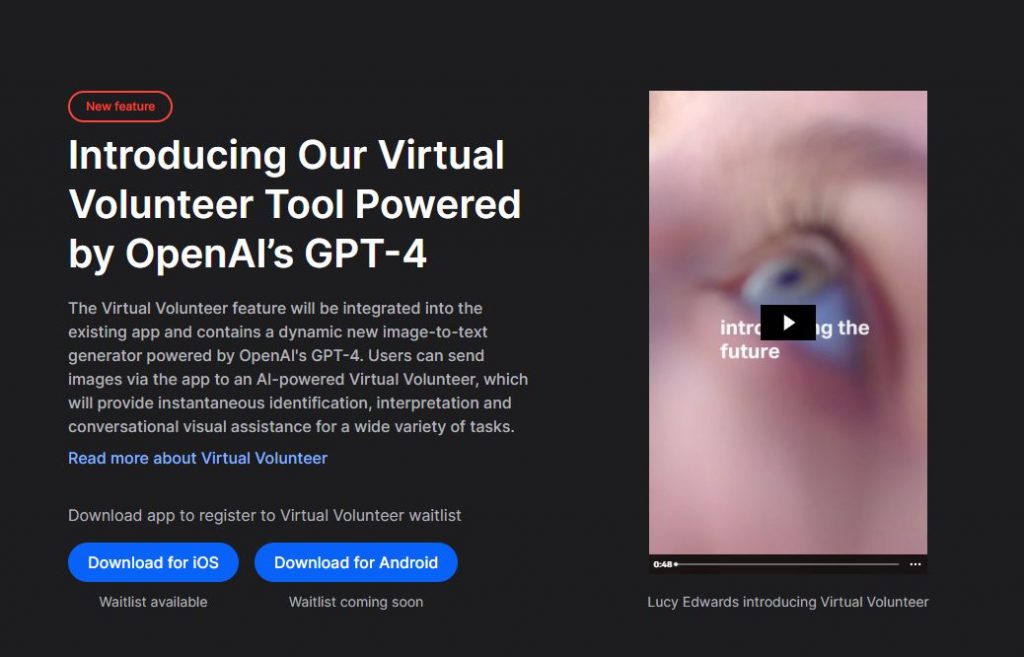 Be My Eyes: This visually impaired service now uses GPT-4 and the vision API to answer questions ranging from simple reading of text to more interesting ones, such as choosing a shirt. At the moment, this is the only vision API partner, and in my opinion, this is the perfect choice. It can literally change people's lives. Be My Eyes is a great example of how AI can be used to make a positive impact on people's lives. With the help of GPT-4 and the vision API, visually impaired individuals can now access information and services that were previously unavailable to them, which can greatly improve their quality of life.
Stripe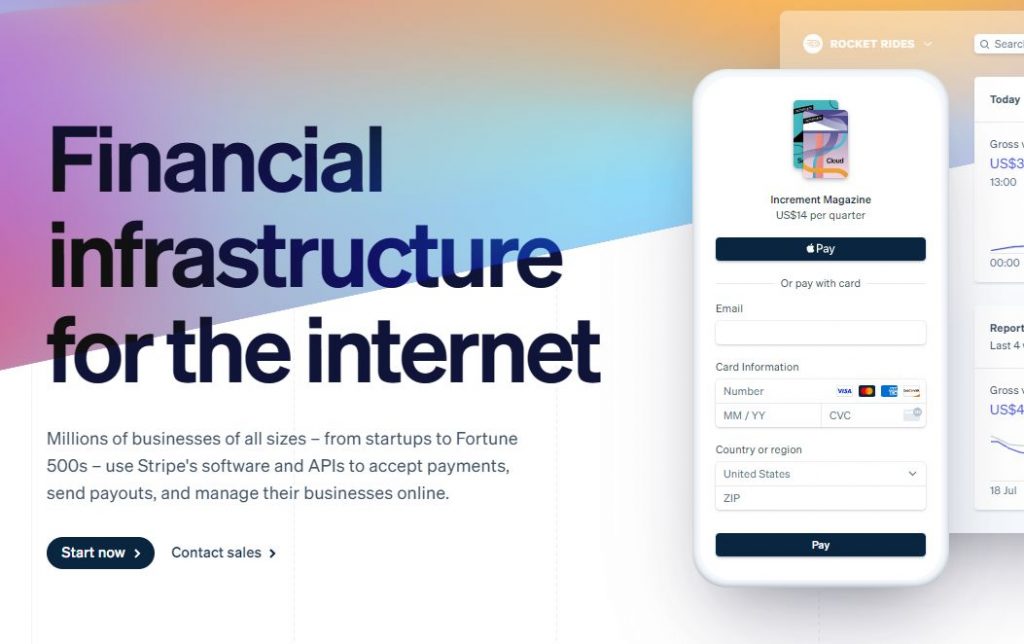 Stripe uses GPT-4 to parse complex sites and answer documentation questions. GPT-4 is a state-of-the-art language model developed by OpenAI that can understand natural language and generate human-like responses. By using GPT-4, Stripe can provide accurate and helpful answers to its users, improving their overall experience with the platform.
Morgan Stanley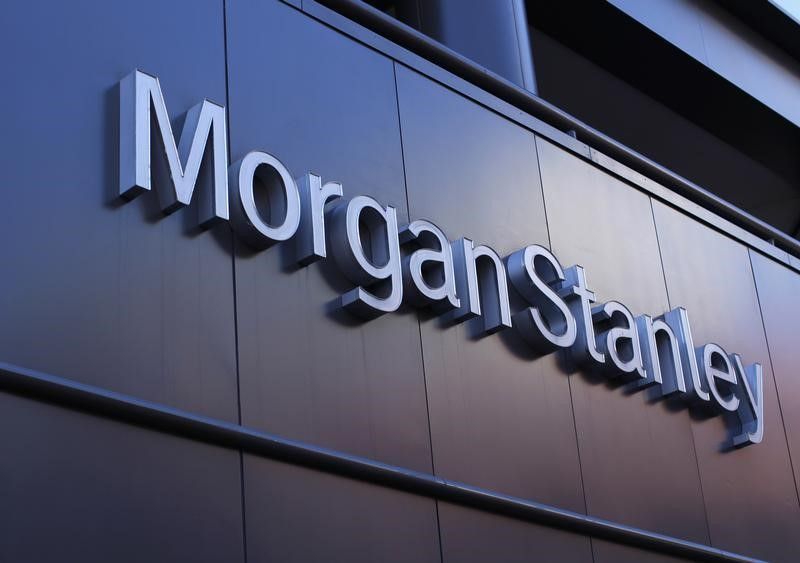 Morgan Stanley internal technical support also uses GPT-4, but it is important that a lot of information is extracted from unstructured documents that the embedding API is looking for, and GPT-4 is already responding to them. This means that GPT-4 is proving to be a valuable tool for streamlining internal technical support processes at Morgan Stanley, and has the potential to improve efficiency and productivity across the organization. However, it will be important to continue monitoring its performance and adapting its use as needed to ensure optimal results.
Khan Academy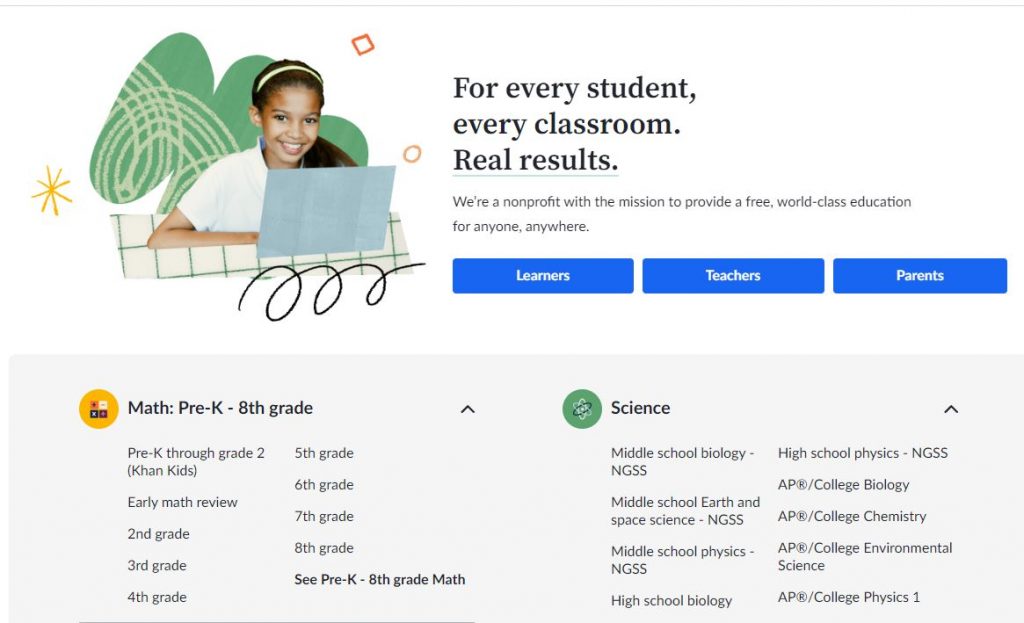 Khan Academy gives you a chatbot empowered GPT-4 that can answer your homework questions or lectures you watch. In addition, it can provide you with tips on how to solve a problem if you don't know how to approach it together. The chatbot is available 24/7, making it convenient for students to get help anytime they need it. It also tracks your progress and suggests personalized practice exercises to improve your understanding of the subject.
The Government of Iceland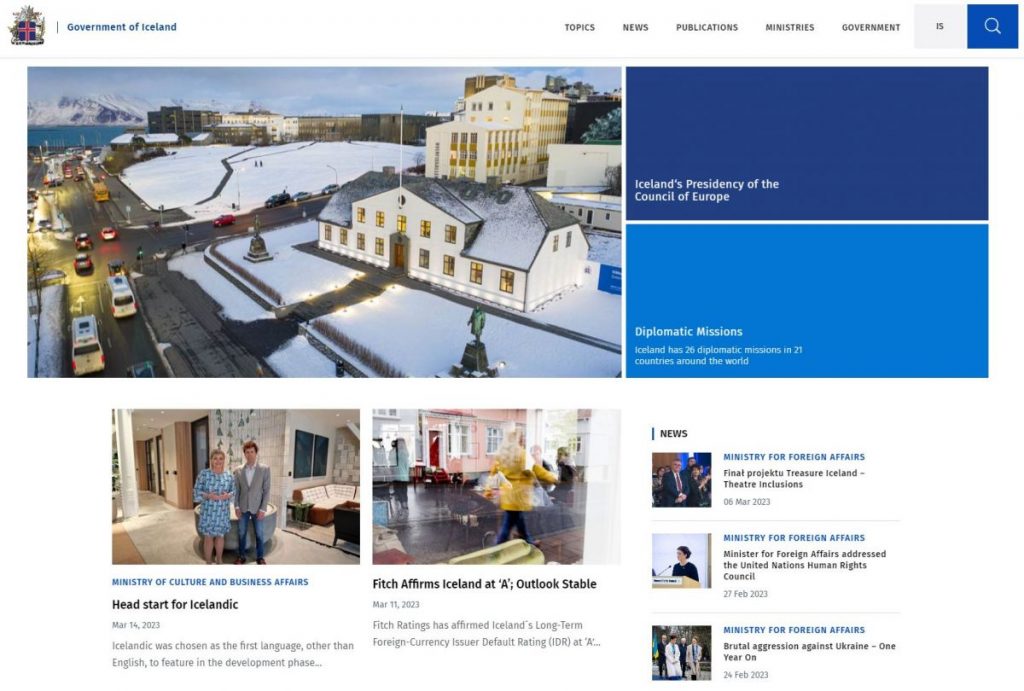 Everyone in Iceland speaks English, and the Icelandic language is slowly dying out. Further, the description of the collaboration is a bit incomprehensible, but basically they want to fine-tune the model so that it understands Icelandic better, can translate from it, and can work with it for NLP and NLU. This collaboration is crucial for preserving the Icelandic language and ensuring that it continues to be a part of Iceland's cultural heritage. It also has the potential to improve communication and understanding between Icelandic speakers and English speakers, which can have positive impacts on various industries such as tourism and business.
Duolingo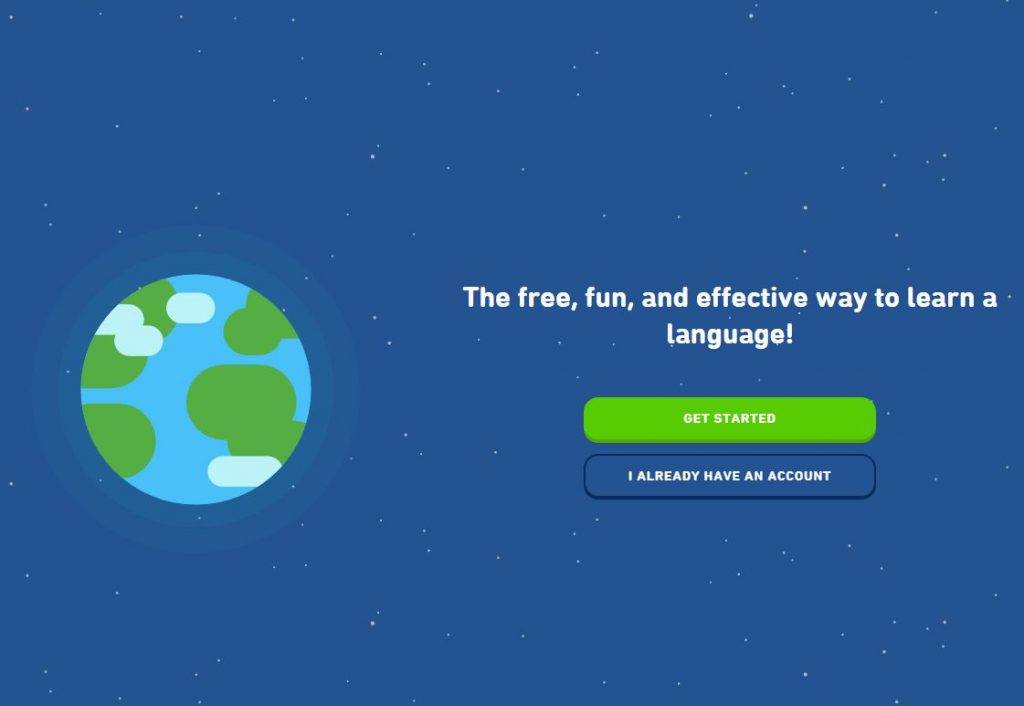 Duolingo with GPT-4 will explain your mistakes to you (with the opportunity to ask questions!) and will play the role of a conversation partner in everyday conversations, such as ordering coffee. The Duolingo example is right because it's very close to what people need to learn languages. I think that language models over the next 10 years will change schools and teaching very much. Stronger than the course did, and perhaps even stronger than the printed book did. With the integration of GPT-4, Duolingo will be able to provide personalized feedback and adapt to the learning style of each individual user, making language learning more efficient and effective. This technology has the potential to revolutionize language education by providing a more engaging and interactive experience for students.
Salesforce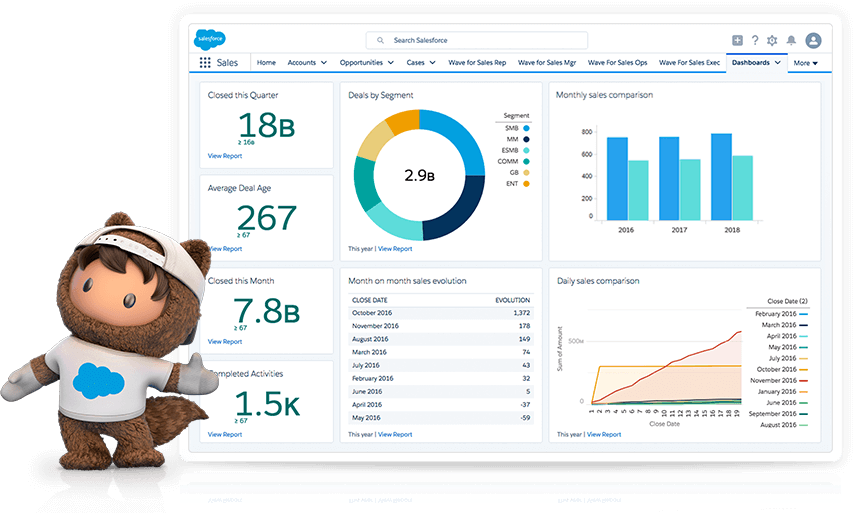 Salesforce will use GPT-4 to power its new Einstein Assistant, which is a digital assistant that will help users with their work. The assistant will be available in the paid version of Salesforce's chat application. GPT-4 is an advanced language model that can understand natural language and generate human-like responses. With the integration of GPT-4, the Einstein Assistant is expected to provide more accurate and personalized recommendations to users.
FAQs
What is GPT-4?
GPT-4 is a natural language processing model that is designed to generate human-like text. It is based on the Transformer architecture and is trained on a large corpus of data. GPT-4 is expected to have significantly improved language understanding and generation capabilities compared to its predecessor, GPT-3. It has the potential to revolutionize various fields such as content creation, customer service, and language translation.
Why do companies adopt GPT-4?
There are many reasons why companies might adopt GPT-4, including its ability to improve the accuracy of predictions and recommendations, and its ability to automatically generate text descriptions of data. Furthermore, GPT-4 can also be used to automate tasks such as customer service chatbots and content creation, saving companies time and money in the long run. Its advanced natural language processing capabilities make it a valuable tool for businesses looking to streamline their operations.
Is it expensive to implement GPT-4?
One thousand prompt tokens cost $0.03, while one thousand completion tokens cost $0.06. 200 requests per minute and 40k tokens per minute are the default rate limits.
Read more about AI:
Disclaimer
Any data, text, or other content on this page is provided as general market information and not as investment advice. Past performance is not necessarily an indicator of future results.