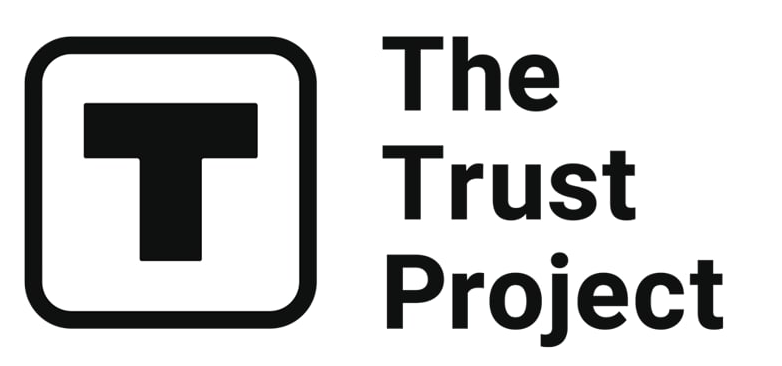 The Trust Project is a worldwide group of news organizations working to establish transparency standards.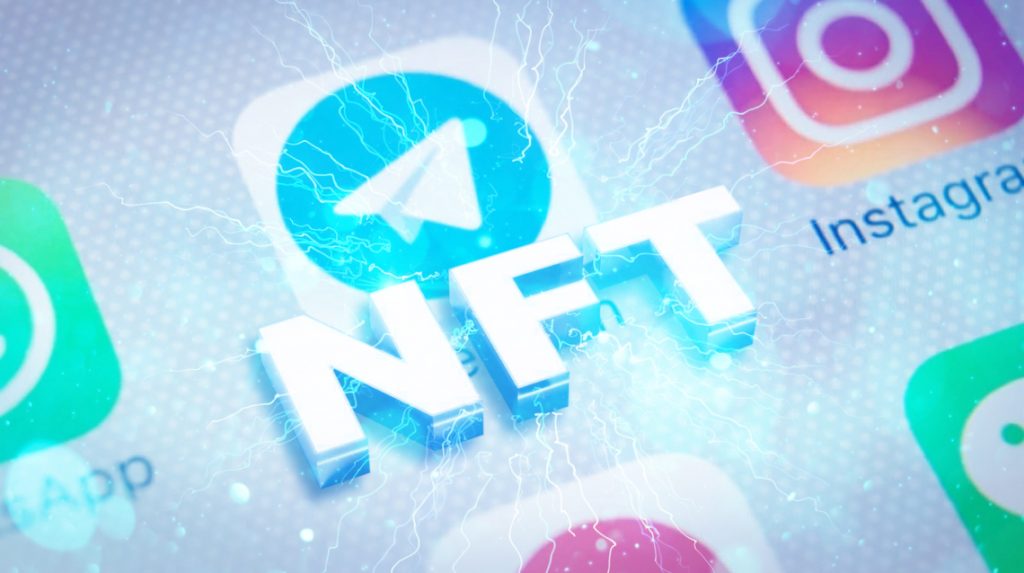 Telegram Founder and CEO Pavel Durov has proposed to auction usernames and reserved Telegram links as NFTs. Durov shared the idea in a post on his personal Telegram channel on August 22.
Encrypted messaging application Telegram is used by 700 million people. Many of them possess Telegram channels that feature personalized links. Durov suggests these reserved addresses could be auctioned as non-fungible tokens. Telegram CEO also discussed how @usernames could also become potentially profitable NFTs.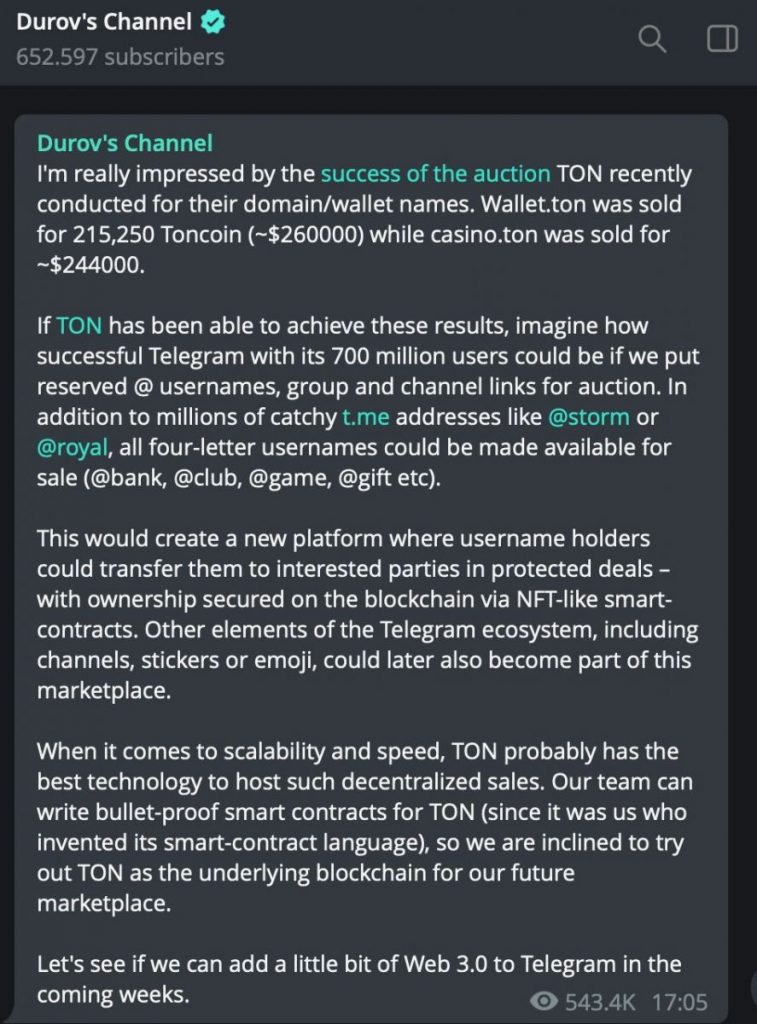 It seems that the idea takes inspiration from the ENS domain system. It permits users to create ad hoc domains or purchase them from the secondary market as NFTs. However, Pavel Durov shared in the post that he got inspiration from The Open Network, also known as TON, a layer-1 blockchain created by Telegram developers.
In July, TON launched its domain name system service, which provides users with names for cryptocurrency wallets. The auction for domain names on TON is always open, so users have the possibility to place bids anytime. It's worth noting that TON Community has recently announced that 2,184 domain names have been bought for a total of 2,392,002 Toncoin (approximately $3,155,769 at the time of writing).
"If TON has been able to achieve these results, imagine how successful Telegram with its 700 million users could be if we put reserved @ usernames, group and channel links for auction. In addition to millions of catchy t.me addresses like @storm or @royal, all four-letter usernames could be made available for sale (@bank, @club, @game, @gift etc),"

states Durov's Telegram post.
On a side note, domain name wallet.ton, sold for 215,250 Toncoin (approximately $260,000), is currently the most expensive DNS within the system.
Domain NFTs have been a hot commodity lately. In May, 3- 4- and 5-digit domain names gained popularity, and just last month, ENS domain 000.eth sold for an impressive 300 ETH (approximately $320,000 at the time). Telegram isn't the only company to jump on the NFT bandwagon, either. In June, Unstoppable Domains announced its plans to launch .blockchain NFT domains together with Blockchain.com.
Read related posts:
Disclaimer
Any data, text, or other content on this page is provided as general market information and not as investment advice. Past performance is not necessarily an indicator of future results.